Who we are?
Traders-Paradise (the name is on the same weight as Surfers Paradise, a beautiful surfers town in Australia)  was originally invented as a private technology, for inside purposes and uses only, and the technology was meant to simply automatically analyze financial data on stocks, forex and on later versions, the crypto markets.
All of these – with minimal to no human intervention.
Over the years, we had many discussions with high-level traders to figure out what exactly they're doing, how they research every trade, how they protect their funds from crashes, and every piece of information we could gather in order to implement these rules on a simple computer software. A software that can analyze extremely fast. That can generate insights on multiple assets. And is never biased, or have any human emotions.
Now, after years, we know – the software is even better than most of the traders.
We started back in 2015, and had 3 years of research and development we finally came up with a version for an algo trading system.
What this actually means is we create a lab environment, with real financial data, and then generated algorithms that learned, optimize and modify themselves.
While the algorithm determined the trading rules, we only gave it one rule: more profit = better strategy.
On traders-Paradise we offer our visitors access to two of our algorithms:
1. Finding opportunities to trade algorithm. That's what you see when you're on our homepage.
2. Algo-trading system. That's available only for premium users.
Our goal has always been simple:
While only about >0.1% of the traders have access to high end technologies that gain them advantages on the financial markets-
Traders-Paradise.com will always give you, our visitor, free access to these trading advantages.
About The founder: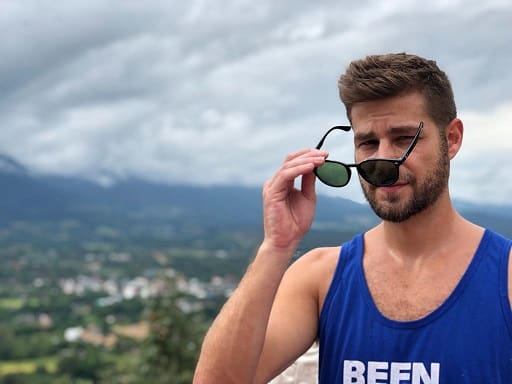 "Hello everyone!
My name is Guy and I'm the founder of Traders-Paradise.
This project has been quite the ride in my life. Years and years of research and develop, motivated strictly by curiosity and a sense of achievement by solving hard mathematical problems in a chaos theory environment.
Our team includes several data scientist along with algorithmic programmers investigating the stock market for the past 6 years, driven by the idea of developing tools that will help people from all around the world make more money of trading.
That's also a good place to thank all of the people who worked with us over the years (and still working), you've been amazing, each and every one of you! Thank you.
Guy Avtalyon (hit me up on linkedin)
PS: Oh, by the way… I regularly share powerful trading tips and tricks & real-time market commentary only via my email list… So make sure to sign-up here! It's 100% FREE, and we respect your privacy and never share your data."
And Here's an easy list of some of our articles we have: