2 min read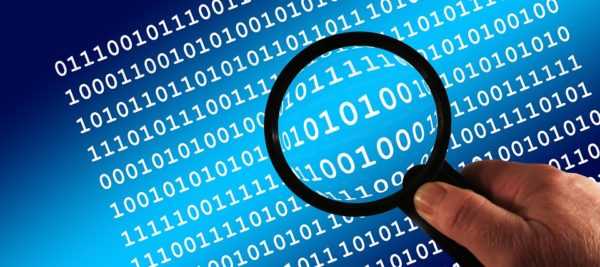 Binary options are very risky. Nowadays, the investment market is very unpredictable. People simply don't know where to invest. They are a lot insecure for a number of reasons: the unstable industry and the crisis in which currency is currently. What do most people want? They want to make money quickly and easily, and the real question is it at all possible? How many times have you heard that a neighbor's son lost all his money in a casino or that your colleague from school sells a house because he is a gambling addict? What if I tell you that there is another way to make money, to provide money to you and your loved ones? I'm not talking about investment strategies where you need big start-up capital and where you need to wait for years to make a profit.
Who would refuse the opportunity to make "easy money"?
Well, there is no such thing called "easy money" but there is something we can call "fast money". If you believe in it and you have guts to take the risk.
Many are willing to say that these are binary options and I would like to tell a few things about them to you.
So, let's go!
First of all –
What are BINARY OPTIONS?
About 10 years ago, the Chicago Board Options Exchange allowed private traders to use a wide range of instruments. Initially, binary options were only available to large US and European stock market traders. In the early days, the initial capital was very large. In economic terms, binary options are a trading platform where the trader or his authorized representative makes predictions about the direction of the value of different assets.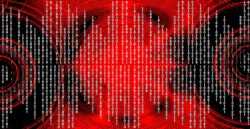 Binary options, which are also known as digital options, have recently become one of the most popular trading tools. Each option is associated with a certain margin, i.e. stock, index, currency pair, or price of the primary product. The profit or loss of each option is determined by the fluctuations in the prices of the product or currency it is linked to.

Binary options have a predetermined, let me say, lifetime, which can be: an hour, 15 minutes, or only 60 seconds from the time of purchase. The difference in the price of goods between the time of entry and exit will determine whether the trade is successful or not.

Binary options profit

Binary options can offer some of the highest returns on trade among existing financial instruments. High profitability means that even one successful trade can help you significantly increase your initial investment. This also helps protect your capital. The greater the profitability of each individual trade – the greater the odds of making a profit in a series of trade.
But, you should always bear in your mind that trade profitability is proportional to the level of risk.
LEARN HOW TO TRADE
How to learn to trade binary options? This question is posed by all new traders. To understand how to successfully trade binary options, make money on them regularly and feel the satisfaction of working on financial markets, you will need some time and effort.
To start making money on binary options, you need to find a broker.
Our advice is: Read on this topic a lot, watch the snapshots, practice on a demo account.
You can find all necessary information on how to trade binary options on most trading platforms. Select value, expiration time, the direction of the movement and go!


Start with the simplest binary option "above / below", with the most popular values – EUR / USD, oil, shares of Apple or Facebook. In fact, they are Up/Down option which can go by a few different names: High/Low, Above/Below, and Over/Under. It is the simplest and most common type of binary option.
If you choose a good broker, the support team will always help you 24/7. A good broker provides suitable methods for downloading money to allow you to quickly run a download request. A free demo account and training for beginners can help newcomers to learn quickly how to make money.
Remember our advice. Before you start trading, carefully examine and validate the theory in practice. You can do this only with the demo account.
It looks easy. But you must be very, very careful.

The legitimacy of binary options
First of all, the legitimacy of the operation is questionable, and it may operate in a slack regulatory jurisdiction. You don't want it. Many trading sites are based in exotic island locations, so you have little legal recourse.
Second, even if it is legit and works in a well-regulated environment the chances to let acquiring fabulous wealth, are slim. Chances of you losing your money are enormous. These risks are spelled out in small print on the site, but they are intentionally understated.
Because of what I'm going to tell you now, I expect calls and comments: Traders Paradise, you can not write about us like that.
But I do not care. I have to express my opinion based on my experience with them.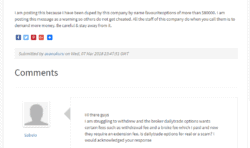 I'm warning you about the unregistered Binary Options companies with their sleazy sales pitches that offer a 100% win rate system.
True is that some brokers may offer legit ways to trade Binary Options but be vigilant. On the internet, you can find plenty of testimonies of cheated people.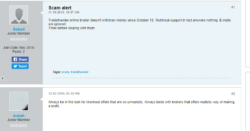 Speaking of the internet, binary options providers are especially dangerous because they understand how information spreads on the internet. For example, Googling phrases such as "are binary options a scam?" frequently directs users to websites operated by binary options companies.


I tried it! It's true! They are doing that.
And remember, trading is at your own risk.
What do you think about a binary option? Share with us!
Read also why Mutual funds are an opportunity to make wealth
Risk Disclosure (read carefully!)
When unsure what's the right move, you can always trade Forex
Get the number #1 winning technical analysis ebook for trading Forex to your email.
Containing the full system rules and unique cash-making strategies. You'll be surprised to see what indicators are being used and what is the master tuning for successful trades. Including case-studies and images.