35 Ways to make money online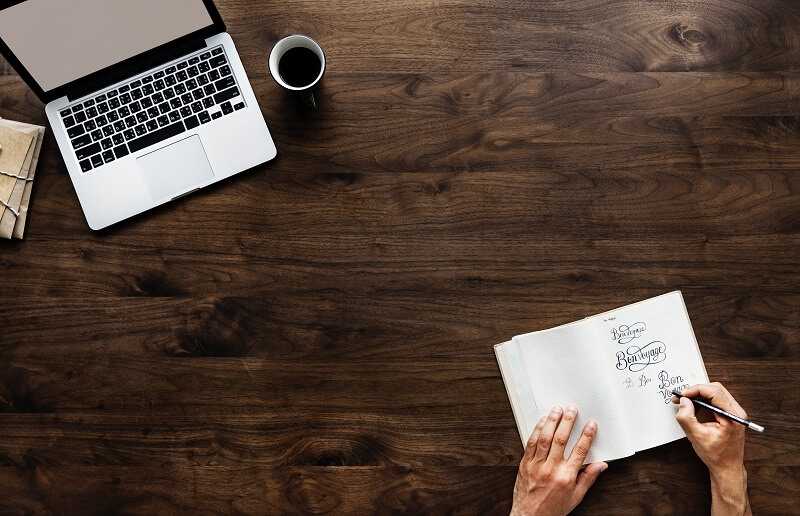 by Guy Avtalyon 
If you prefer working from home, this article is for you.
Making money from home? Make money online! Why not?
It is one of the work-from-home jobs.

Are you sure you want to go to the office every single day to the rest of your lives?

Well, we don't think so.

We know that working from home and make money online, can be the best for some people.

No matter what you call it.
Remote working. Telecommuting. Working from home.
It's extremely popular. And it gives you the opportunity to sit on your porch or in bed and work.
The people working from home are not what you see on job boards or in-stock art pictures.
When people think about working from home, many imagine sleeping in late, lounging around in their pajamas and have long slowly lunches.
Contrary! You need to realize that even though working from home offers a great amount of flexibility, it is still a professional job and it needs to be treated as such.
Some wake up, get dressed, sit in front of their computers, and start to work.
What is one of the important advantages of working from home?
Setting office hours is one of them, having dedicated office space, avoiding homebound distractions, and actually dressing as if you were going to an office.
That help keep your mindset sharp and focused.
We can vouch for that.
But it's not for everyone, and some do it more successfully than others.
If you are disciplined with your time, and you don't need a relay with co-workers throughout the day, and you are independent in making decisions, and good organized, this is the right work for you.
However, to be effective in work at home, you have to have excellent critical thinking, organizational and communication skills, along with being able to block out distractions. Only in this way, you will make money online
The biggest benefits of working from home are its flexibility, saving money on transportation, dry cleaning costs, lunches were eaten out, childcare costs, no boss looming over your shoulder, no co-workers to interrupt you, and no dress code.
Sound pretty good, don't you think?
You must know that working from home is more productive.
But, it's important to let friends and family know that although you're working from home, you're still working.
Traders Paradise has prepared 35 suggestions, 35 ways on how you can make money online and working from home.
We are sure you will find something that suits you.
How to successfully work from home:
Get organized – Don't work too much or too little, get organization systems or apps, make schedules and to-do lists.

Have a comfortable workspace – You should ensure that your home office space will imitate a true work environment

Plan your day – This will help you minimize your distractions and maximize your productivity.

Be computer savvy – This can definitely make your work easier but also can give you the opportunity to gain more profitable jobs. (You can learn more about almost anything at

lynda.com

)
The ways to make money online are numerous. Our goal is to present you as many profitable deals as possible for working from home.
You may not become rich, but certainly, this way of working will provide you additional and not a small income.
But you know what? Those of us who have worked from home for years wouldn't dream of going back to a corporate office. Ever. At any point!
So, let's start. How can you start working from home and earn decent money?
We are giving you 35 genius ways on how to make money online legitimately and from home.
It won't always be easy, and you have to work very hard, you will make mistakes and failures along all that path.
But keep in mind you have this opportunity only because the internet has opened up so many possibilities to people regardless of age, location, or background to build a sustainable, online business or side project that can make extra money online every single month.
And as we said, we have experienced this in first-hand. For the last 6 or 7 years, we launched several online businesses. It was so easy to launch, but the other things were pretty tricky.
We mean, how to make money online and start working from home.
1. Build a niche blog (or website)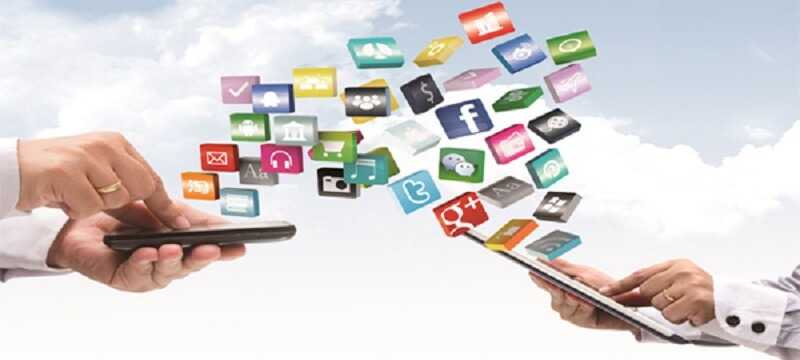 Working from home? Build a blog!
This is very popular today.
Actually, there are so many bloggers on the internet. But not all are successful. It's processing. You have to find a niche you're interested in and you have to build a decent audience around it.
Starting a blog and using affiliate marketing to generate income is an incredible way to make money online. Some made 6-digits per year with their first blog.
So, it's possible. And we know from first-hand that launching a blog can be a large scale project.
Before starting your blog you have several things to consider:
Find what to blog about.

Pick a blogging platform.

Pick a host.

Pick a domain name.

Design your blog

Start writing your blog
Why starting a blog is a good idea for working from home?
You can get more showing for your business. A blog gives anyone the ability to reach a large number of people at very little cost.

Because you can become a published author. Nowadays publishers rather work with authors who have an online presence. They have a simple reason: it's a lot easier to sell books if people already know the author. A blog is one of the most effective places to start.

Because you can make money while working from home. That is hard work, but it's low risk, low overhead and low barrier to entry.
If you want and know how to write, tell your story, dare others and build a community. A blog is a great place to do that.
And you can start blog practically for free.
However, some free services limit monetization unless you upgrade to a higher level and it costs. The companies that offer the services want to make money as you want.
If you're only using their free service, they're not making money from you. They don't have a lot of impulses to keep you happy therefore you'll have little to no support sometimes.
But also, it means you'll be harassed with offers for their paid products.
Most free services have just basic features. Free blogging services give your blog's limitations to expanding. If you want to transfer to better service it can cost you.
If you do it yourself it takes a lot of time and know-how.
To hire someone may cost you hundreds of dollars. But don't worry. That happens to bloggers all the time.
Start a blog for free.
As time goes, you will find cool features that will cost you money. To keep yourself accountable it is necessary to pay just a little bit for it.

But let's see our several steps for a successful blog:
Find what to blog about
If you are part of the business your blog should be related to the products you promote.
If you are an individual, you have more flexibility:
Blog about something you enjoy. But take care, you have to be excited about your topic. Also, you have to identify who wants to read that and why would readers be interested? The goal of any blog is to become the go-to resource for its niche.
A blog requires a lot of content to get going and remain interesting that's why you have to provide a good topic if you want discussion.
And trust us, you will want that.
Pick a niche in which you can establish yourself as an authority.
Yes, you won't be the first person to blog about the topic you choose. It's guaranteed someone else has thought of it before you.
Come up with your unique angle!
And you will have a chance to make your blog better than others.
A common beginner mistake is thinking you have to be sure of a topic to start.
Switch topics or settle into something as you go!
Start anyway!
Pick a blogging platform
There are many blogging platforms to choose from. WordPress, Blogger, Squarespace, Wix, and Weebly are a few.
All have pros and cons.
WordPress is the most popular, and for good reason. It's flexible, functional and has a large community of users who share tools and ideas.
If you pick WordPress, you have two options: hosted or self – hosted.
Hosted WordPress blogs, also called WordPress.com blogs, are free but limit your income opportunity.
Self – hosted WordPress blogs, also called WordPress.org blogs, cost a little money but do not limit your income opportunity.
WordPress is simply software. But WordPress by itself, won't make your blog live on the internet.
Pick a host
In order for your blog to be online, and accessible to anyone, you need server space provided from a hosting company or host.
Click to some button GET STARTED NOW or similar (it depends from host to host) and select your plan.
Choose the plan you'd like to start with by clicking one of the certain buttons.
We suggest going with Plus or Prime because you get more unlimited features.
Domain privacy comes included with Prime. If you choose Plus, you'll have the option to add it later for a small sum per month.
Pick a domain name
A domain is a web address. For example, https://traders-paradise.com/ is ours.
If you don't have ideas, use your or someone's other name, or something short, but catchy and interesting.
Your host will guide you through the process, don't worry.
And you can start working on your WordPress site right away.
Design and start use your blog! Your blog is ready to go!
After launching your blog or website, you have to figure out which products and companies you can partner with as an affiliate to help you in related, helpful product for your future readers.
Affiliate marketing is selling someone else's product by referring customers to their online store.
Your task is to create content on your blog so worthy to the people looking for a specified product. And then send them to where they can actually buy it. So, you'll receive a prearranged percentage of each sale.
2. Start an e-commerce business
Start an e-commerce business
Starting an e-commerce business is not easy work. It demands many steps and decisions that need to come together at the right time.
To help, we've put together a comprehensive representation for getting started.
The first step is to know what products you want to sell (often the most challenging part of the online business). How you can find product opportunities, explore the best product ideas, and where to look at trending products to consider.
E-commerce is a booming business. Running an online store can get complicated. Thus, we are going to show you the easiest way.
The three things you need to start an online store are:
A domain name idea (this will be the name of your online store)
A web hosting account (this is where your website lives on the internet)
Your attention for 30 minutes.
Yeah, it is really that simple.
To set up your store, you need to have a domain name, web hosting, and an SSL certificate.
And you have to choose the right platform for your online store. The biggest mistake most users make is not choosing the right platform.
There are two popular eCommerce platforms that we recommend: Shopify or
WordPress + WooCommerce
.
Shopify is a fully hosted eCommerce solution. It's a without-problem solution, you just log in and start selling. The catch to Shopify is that it gets quite expensive. Your payment options are limited unless you pay additional fees.
That's why most users choose WordPress + WooCommerce. It is more flexible in offers. It does require some setup, but it's worth doing it for the long run. WooCommerce is the world's largest eCommerce platform.
But building an e-commerce business is more than choosing a brand name, writing product listings, and starting to sell products online. If you are not driving enough traffic to your site even the best business ideas can flop.
We put together information here to set up your e-commerce store, protect yourself legally, start building your store and get your finances.
Choose your niche
Choosing your niche is the most important step. As first you have to identify successful companies working in this space.
Make sure that the area is competitive. If there is no competition, there is no market.
But never pick a too overfull niche.
If you don't like competition, go further on what you want to do. The more specific you are, the less competition to face. Niche-ing down may give you a lot of "shoulder" niches, related to what you do, but not identical. You can work together with business owners in those niches to promote, become an affiliate, and grow your customer base.
Research business models
Before you decide on what to sell online, you need to understand the different business models.
Maybe the best business model is a single product category that you supplement with affiliate marketing. You can control the marketing and branding on a focused product and focus the rest of your energy on driving sales by monetizing traffic.
How will you source products and inventory management?
Dropshipping may be a smart choice if you want to turn a profit without touching your product. If you like to have your own warehouse full of goodies, you have to work with a wholesaling or warehousing model. There are subscriptions too, where you have to curate a set of products or a single product to be delivered at regular intervals to your customers.
These decisions are not rocket science, but they are very important for your business structure.
Establish your brand
A successful business means that your brand is connected with your persona. Identifying your persona makes building an e-commerce brand easier.
Branding is business mixed with emotion and engagement and expectation. This is mission and customer participation mixed into one.
It encompasses your web presence, communications, and products. It's incorporated into your product details, customer emails, and shopping cart checkout page.
Branding isn't a logo. It's not your name. It isn't some meaningless press release out to the world. It's more than a strategy.
Branding is the most powerful currency a company can have, your greatest competitive advantage. People purchase products because of a story, an emotional connection they feel with a brand.
As e-commerce owners, building a powerful and engaging online brand is your most important work.
Marketing your products online
The first step is to create an email list.
Building an email list gives you leads to work with, making the sales process much easier.
Add an opt-in free of charge on your website, get subscribers over social networks.
Giveaway is a good marketing tactic to get traffic and subscribers quickly. Giveaways may bring you the benefit of increasing your brand presence and product visibility.
3. Sell your services instead of products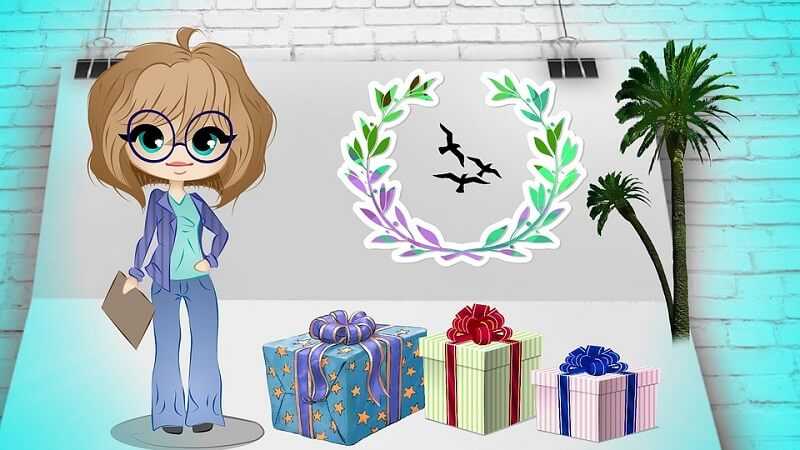 Sell your service if you like working from home
We have to make one thing clear.
The world's oldest profession is not prostitution. The oldest profession is selling. "Ladies of the evening" made a deal before services were divided.
Nothing happens in business until someone sells something.
We can recognize two types of products most often sold: tangible and intangible. When we are speaking about selling services we are speaking about intangible products.
This kind of products your customer can't see, touch or taste.
For example, insurance and cleaning services. Health, auto, life or homeowners insurance demand payment for something you hope will never happen.
The tangible item you can hold in your hand and have as material proof is the policy itself. That represents the unseen service.
For example, the cleaning service: there is from time to time paper that represents the service provided by the cleaning service. But, after the completion of the cleaning service, there is no tangible product left behind.
Skills like writing, designing, web development, marketing, project management are intangible products and reservoir or base to start freelancing.
There's plenty of work and clients to be found if you know where to look. On the very beginning, you must know if there is enough demand for your skills.
Start by searching freelancer job boards on UpWork, Freelancer, Guru, AirTasker or some other freelance job boards.
There you can find well-paid, best freelance jobs, or to just to get freelance work on the side that can help pay the bills.
When you are selling your skills you are selling your own confidence in your abilities.
If you find that is impossible to pick right clients, that every decent job is already occupied, think about this:
"The human being is a wanting animal and rarely reaches a state of complete satisfaction except for a short time. As one desire is satisfied, another pops up to take its place. When this is satisfied, still another comes into the foreground and so on. It is a characteristic of human beings throughout their whole lives that they are practically always desiring something." said Abraham H. Maslow in his book Motivation and Personality.
This means that if you are patient enough and if you are persistently seeking, you would find the right buyer of your services.
Also, you need to know what customers, buyers or clients expect if you want to sell your services.
Security – Monetary gain, freedom from financial worry.
Self-Preservation – Safety and health-for-self and family.
Convenience – Comfort, more desirable use of time.
Avoidance of Worry – Ease of mind, confidence.
Recognition From Others – Social status, respectability, the wish to be admired.
Self-Improvement – Spiritual development, hunger for knowledge, intellectual stimulation.
If your product or service can provide one or more of the above for a customer, there are chances you will make a sale.
Here's a short list to get you started selling your service:
What your goal is: Do you want extra income or are you looking to go full-time freelance? It's important to know your goals from the start.
Find your niche: What niche do your skills, values, and interests intersect? Do you have 10 years of experience or long-standing business relationships? Moreover, find out what makes your unique value.
Target customers: Whom you want as your client? Search companies and make your list. You have to align your portfolio and cold emails with the companies you found.
Set your prices, create a brief presentation, cold email.
Remember to always have a solid contract in place, this can save you big time down the road.
Service businesses must convince the customer that they can perform the service to the customer's satisfaction better than other similar services.
Assume you have a yard decorating as a business. If someone has a one-time need for your service he or she may only be interested in the lowest cost. Or might do it on their own. However, some people are very serious about their yard and how it looks and they may be more particular in who they hire to take care of it.
You are going to have to be prepared to convince your customers, not only that you can do the job, but you are going to do it to their expectations or better for the same or less money than the competition.
Your service has a certain value in the minds of your customers.
If your price is higher than the competition then you need to be able to show the customer that the additional money is justified. Hence, if you are charging for services that are not seen as a benefit by the customer then drop those services from your bid or explain to the customer the benefits of the extra service because they may not have realized they need the extra services.
But first, the customer must call or contact you.
How does that happen?
Why should they call you instead of your competition?
The customers want to feel that are dealing with a reputable company. How do they know you are reputable?
Moreover, one of the simplest ways is they heard of you from others.
A referral from a satisfied customer is the most powerful advertising you can get.
One important note, always carries business cards with you, put it in all the bills you pay, everyone within walking distance of your house or apartment should have your business card.
Everyone likes to support their neighbors.
Go door to door, introduce yourself and give out your business card.
Customers want to deal with a reputable business. Just because you walk the neighborhood with your business card doesn't' make you any less reputable than Apple.
4. Trade or invest from home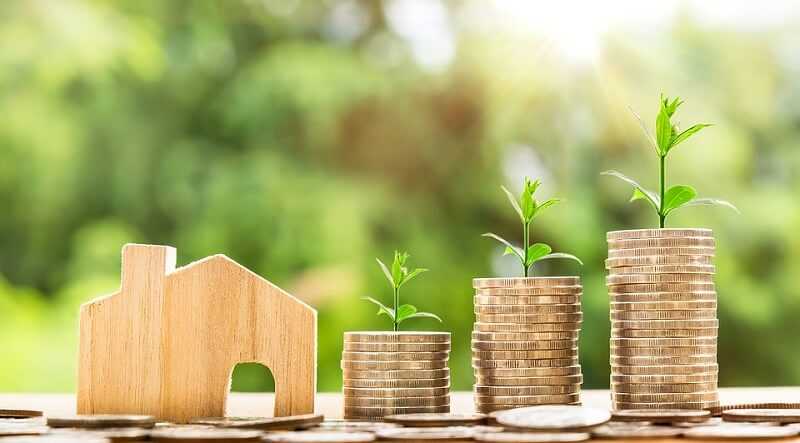 Working from home as a trader
Trade from home is a totally online job.
And it can provide you a quite nice income.
Once upon a time, people relied on the services of a stockbroker, who would make buy and sell orders on the customer's behalf.
Today, individuals are able to execute buy and sell orders themselves in a fraction of a second using computerized trading services.
But, reading online articles doesn't make you qualified to trade from home.
Reading the classics of investment literature could be helpful. But the best way is to set aside six months to practice trading with real-world data before investing your money.
You can use some demo account and practice. Means you cannot withdraw any profit.
After making profits on a paper account, create a trading fund and open a separate bank account for it.
Do what you can to establish a fund that is separate from savings.
Write down a trading strategy.
You have many trading strategies available on the market. Just choose your own investment strategies. But you should include the parameters on how you choose stocks or currencies, when to purchase them and when to sell.
Create a spreadsheet that tracks your investments, establishing parameters for the dates of purchase and sale and the costs involved.
Buy and sell according to your strategies, and be disciplined with your budget. There will be ups and downs, but don't deviate from your parameters.
A lack of discipline leads to bigger losses and failure.
If you chose to trade from home you will need the broker.
When you're looking for an online broker, consider the costs of each service the brokerage provides and the level of support you will need from qualified brokers.
Choose your brokerage partner with open eyes!
Before deciding to buy or sell any stock, you should carefully research the company, its leadership, and its competition.
You don't need a large sum of money to start.
If you prefer to be a do-it-yourself trader, you can make use of discount online broker services that allow you to buy and sell not only stocks but also options, mutual funds, exchange-traded funds, fixed-income funds, bonds, certificates of deposit, retirement accounts and more.
You will make the final decision on each investment and whether or not to buy or sell.
Make intelligent decisions about what you can afford to invest. Consider investing a portion of your money in an electronically traded index fund, which holds many stocks (like S&P500).
There are no magical advantages, secrets that can make you more successful.
It is a misconception of beginners in trading or investing.
Remember several things: Professional trader don't make money or have a job unless they are profitable.
They realize that trading is NOT a fast and easy way to get rich.
You must have a strategic trading plan, proper risk management, and simple strategies. Just to protect your investment and reduce risk whenever possible.
Make a solid 2% gain than risk thousands of dollars for a possible 5% gain with considerably higher risk unless you are the gambler.
Long-term thinking on every trade and realizing that keeping money is sometimes more important than making huge gains.
Some traders don't want to take the time to learn the skill of technical analysis indicators.
If you commit time to these indicators and understanding how they work (and don't work) we can promise you will start to trade more consistently.
Here you can find more about how to TRADE
5. Launch and grow a startup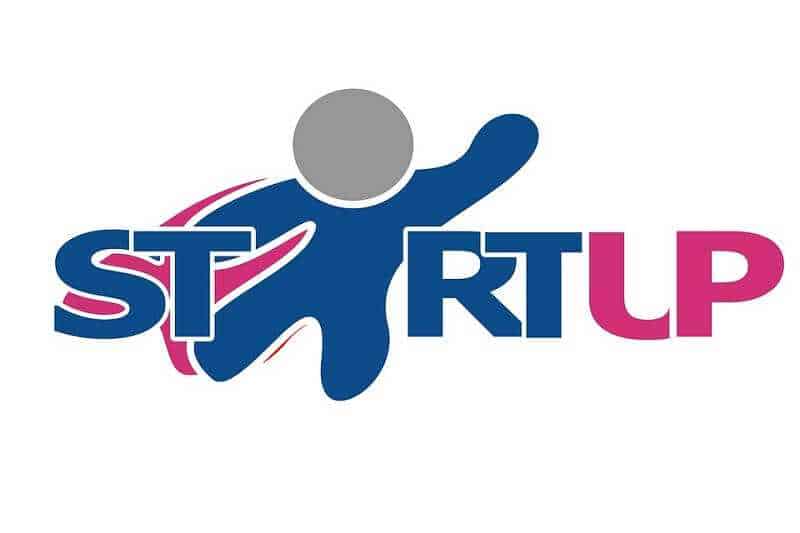 Launch startup
This startup can be a very exciting experience. But you know what, there's a big difference between launching a startup and being able to grow it into a long-term success.
If anyone can build a company on velvet, everyone would do it, don't you think?
The first mistake is that founders tend to over zeal their efforts to monetize their products and services. Instead of building a strong base from which the startup can turn into a realistic company.
Your main focus should be on building a customer or user base or an audience of potential customers. If the service or product that the startup offers is also good, success will easily follow come.
Running a startup have a lot of challenges, this is one of them.
So how exactly you launch and grow a startup?
Find your "sweet spot"!
It's easy to say but what exactly it is?
Align your wishes with your opportunities.
To avoid mistakes make your list of knowledge areas/special skills on the one side and passions on the other. Then try to connect each of them.
Your knowledge and skills should hybridize with your genuine passion. It means that you have a passion for some job to work and, at the same time, you have the knowledge or skills which job requires.
The truth is that you need to love what you do and be damn good at it as well.
Startup founders face a lot of factors and barriers that can stay in the way of success.
Discover your content
That makes your unique approach to the specific niche that you're going to business in different from everyone else's. Find a specific area where you recognize opportunity and kind of gap in products or services.
You don't want to enter an oversaturated market. You want to try and strike directly where there's minimal competition.
In this way, you can gain an initiator advantage and take your position on the market and make some impact from the very start.
The best ways to discover your content is to create a mission plan, research customer needs, analyze trends, ask feedback from customers, and to always use analytics.
Take your time and don't force the process.
Build your base. define what your target audience is. Then you will have some ideas on what's the best way to market to them.
In online marketing, it's important to build up a large subscriber base or to be present on as many social media followers as possible.
The audience is the key ingredient to growth in both the short-term and long-term. When you build your base to a given level, you'll have the opportunity to grow your income.
You need to keep pushing to grow your subscriber/follower rate all the time.
Visitors should become subscribers because they'll give you high conversion rates. Email subscribers are more valuable than social media followers since you can reach out to them whenever you like.
Remember, your message on your business Facebook page might only reach 5% of your "fans", while an email will be delivered directly to the email inbox of your newsletter subscriber.
The best way to grow your audience and newsletter list is to leverage social media and to focus on SEO.
But remember: Even if you attract a high amount of web traffic, it'll all be for nothing if you can't get the visitors to opt-in to your content.
When you build up your audience on your main social media channel or blogging platform, it's time to expand to other channels.
You can do this by expanding into different media channels.
This means not only having a successful landing page.
You have to expand into every one of the main social media platforms, such as Facebook, Instagram, LinkedIn, and Twitter. In this way, you will put your brand in front of more eyes, and your audience will have multiple options through which they can engage with you.
The final step is monetization of your audience.
If you've followed previous 5 steps, you found what your sweet spot is, found your content, built your base and subscribers, and are on multiple platforms.
Now, it's time to harvest the prize.
The key way to monetize your audience is to see what works and what doesn't work.
You already have a decent subscriber count, so begin to analyze the quantitative and qualitative data. And make adjustments when needed and see where there are opportunities to begin converting your audience into being paid customers.
Be willing to adapt and to follow the path of interest that the audience analytics dictates.
It's important to make many smaller bets and tests in the beginning.
This could be different products or testing the appetite for your products with different target groups. It will take a few repetitions before you find what the best is.
Testing your business expectations should be done without investing too much time and money. When you found a winning product, double the original bid on it and focus on the winner.
That's the whole truth and wisdom!
This world is content obsessed and the best way to make a success is to follow these 7 steps.
Even then, there are no guarantees.
Maybe you can find your own way. Try here!
6. Take part in surveys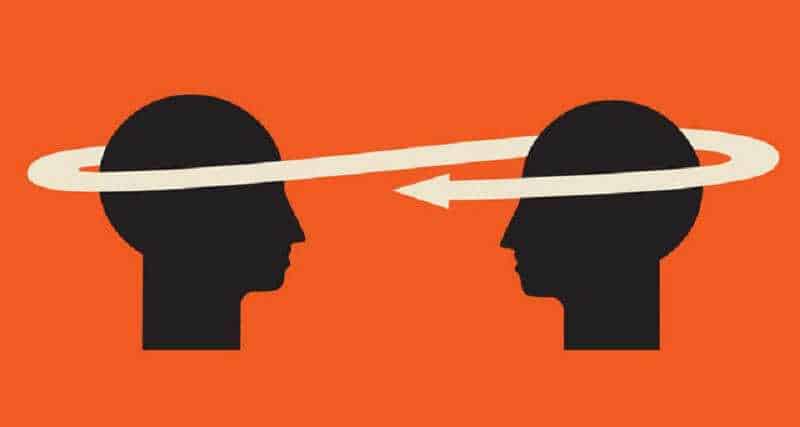 Great opportunity for working from home
If you find an article anywhere online about making money from home, you will find at least one link to a survey site.
With only a couple of hours of work per day, you can earn at least $80 a week.
We have explored whether this is possible.
It is possible to make $80 per week with all-day answering of surveys without getting kicked out or rejected once.
Anyone who has ever spent any time taking surveys knows, you always get rejected at least twice a day.
The whole purpose of this challenge is to provide a replicable plan for anyone to follow that wants to make some extra money on the side.
But how easy is it really to make money this way?
Most firms outsource their surveys to a professional survey company. These survey companies compile a database of people and then contact suitable respondents for each survey, offering cash as an incentive.
Therefore, some companies rather hire individuals for this job. Just type
"make money from surveys"
into Google and almost 30 million results are returned.
If you want to help shape products in their early stages, joining an online focus group or answering survey questions is a great way to make extra money online.
Some people made a few hundred from various survey sites, so we are in no way saying that they are scams.
But it's just not as easy as people would have you believe, it's also not very fun either. You spend most of your time answering demographic questions to rule you in or out of the survey.
And sometimes you will be accepted, other times you won't.
How much can you actually make?
That depends on how many surveys you are willing to take but you can make enough to pay one of your monthly bills. Very possible and doable. You just need to think about a couple of things.
Every survey will not equate to a lot of money, volume, as in doing a lot to see a lot, patience.
Now after this small case study, you found the ability to pay off one of your monthly bills from doing surveys.
This method is only recommended to people who actually do/like surveys.
Now think of your current monthly bills. Insurance, home, groceries, phone, subscriptions.
All you have to do is
Register/Confirm email
Do one survey a day
Refer one person a day
Refer a friend, someone who actually believes what you tell them.
Other methods to choose from:
Invite a Facebook Friend
Share to a Facebook Group
Invite Twitter Friends
DM Twitter Lists
Share to IG
Share via Pinterest
The survey can be done at work, at home, even at the gym but it is recommended doing it when you can set aside free time to complete.
After a month look at your total earnings.
If you have done at least 1 survey and 1 referral a day successful, you may like your results when adding each website up.
To make it even better, a lot of the websites randomly put you into sweepstakes and free product samples. Imagine making a couple hundred a month from only doing 1 hour worth of work with free samples sent to your door.
A lot of people have been saving money on laundry detergent for a while now.
You'll make money and save money at the same time.
7. Start Online Coaching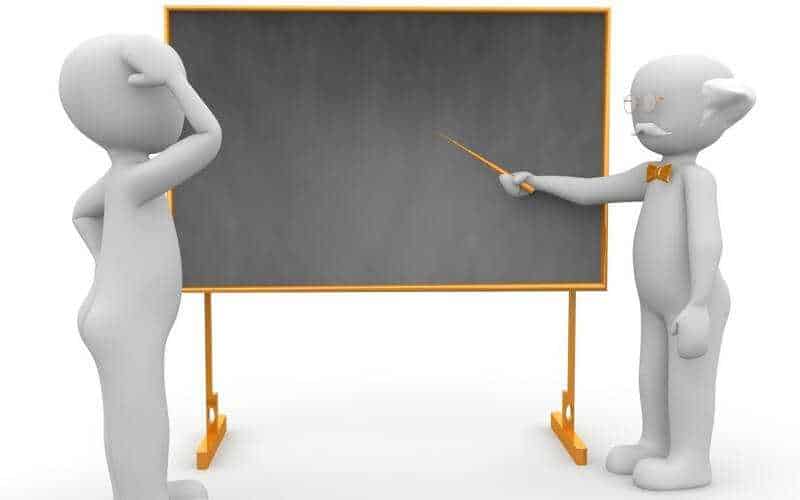 Be a coach if you prefer working from home. 
If you can present yourself as an expert, start selling your knowledge and advice in an area you specialize in as a coach or consultant.  
It is a great way to make money online.
Instead of giving your client ongoing deliverables (like when you're a freelancer), you're teaching them to be better, faster, wiser than the competition.
In this way, your skills become the product you're selling.
If you know how to package your experience and coaching skills into an easily learning program, you have the potential to rise this business model.
The main task is to find people who might want your coaching services.
You can use online tools and communities that make it easy to find clients and teach, on just about any topic area you can think of.
Community-driven platforms provide you with a network of potential clients to interact with, as well as an integrated payment solution.
Many online coaches make hundreds or even thousands for their packages.
Coaching is one of the quickest ways you can get set up and start generating income.
All you really need is an account with one of the online coaching communities and expertise.
8. Create online courses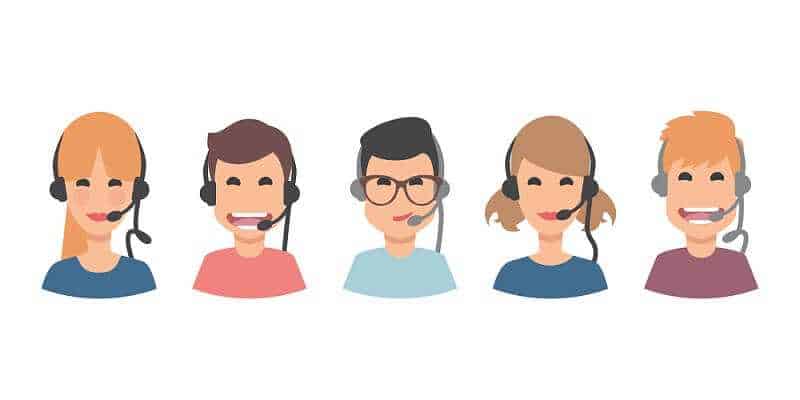 Sell your course
If you're already an expert in some field, either through your current job, freelance business, or coaching, you can package that knowledge into a course and sell it. Income will come for many years. The building, launching, and marketing an online course does take a considerable amount of effort. But their earning potential is tremendous.
Courses and other knowledge products like e-books are what's called passive income.
That means that with just a bit of regular maintenance and marketing you'll be able to make money from them for months and years.
Do you know the story about Bryan Harris of Videofruit, who built and launched an online course in just 10 days that made him $220,750? That's an example of how big this job can be.
He followed a four-step process for his course:
Step 1: Explore and discover the best topic for his course based on the most popular posts from his blog.
Step 2: Validate that people would actually pay for his course by surveying readers and securing pre-orders.
Step 3: Quickly write, record, and edit the course content. Because he already knew there was demand, it made sense to create the content as fast as possible.
Step 4: Launch the course to his email list. Your own audience, no matter how small, is the best place to start.
Start by taking other courses, it can give you an idea of how a course should look.
How should you place your course? Via email, video, in-person chats?
The golden course combination is when you find the desired niche that aligns with your skills and experiences. Use Google Trends and Google's Keyword Planner to search volume for keywords related to your course content.
If you're already creating content for a blog, coaching service you can test demand this way for free.
Look for respected experts who are creating similar content. Find how their businesses operate and you can implement that. Find influencers and make them affiliates for your own course. They'll be motivated to share your content with their own audiences.
You need to figure out how people will take it.
That's why it is better to choose to host your courses from your own websites.
This way, you will bring customers back to your site on a daily basis. Or you can choose to host and sell your online course on some site.
The best fact about using a course to make money online is that you can sell it as long as you like.
Become the member of communities on Facebook, LinkedIn, or Reddit that might benefit from your content.
Add your content as the guest on other blogs and sites.
9. Test websites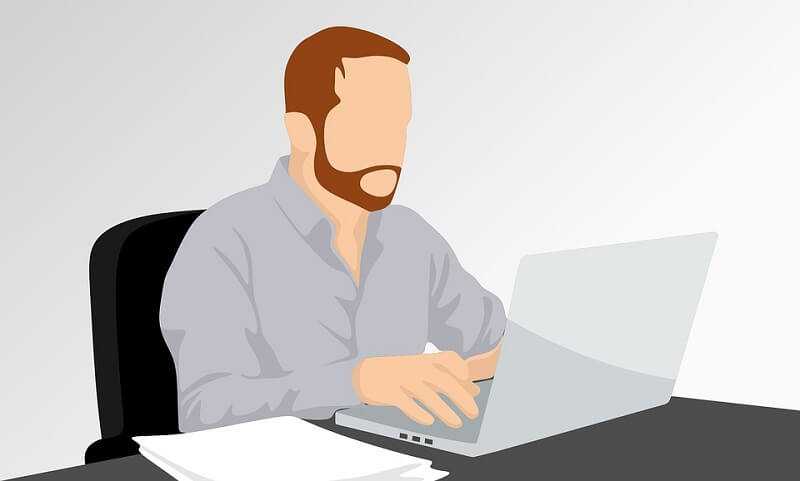 If you like working from home, test websites
Ever visit a website and you thought about how bad or how great it was? You can get paid to share your thoughts.
Just open a website, click around, and get paid.
New or updated website owners will pay you to test their sites.
As we could see, with User Testing you can earn almost $30 for an hour. How does it work?
You get paid $10 via PayPal for every 20-minute video you complete.
UserTesting pays you to visit websites or apps, complete a set of tasks, and record your thoughts.
While you're visiting a website your screen will be recorded as well as your voice.
Their clients include Apple, Microsoft, Adobe, and other Fortune 500 companies.  
Would you like a few bucks to share your thoughts? This is the opportunity.
10. Launch a YouTube channel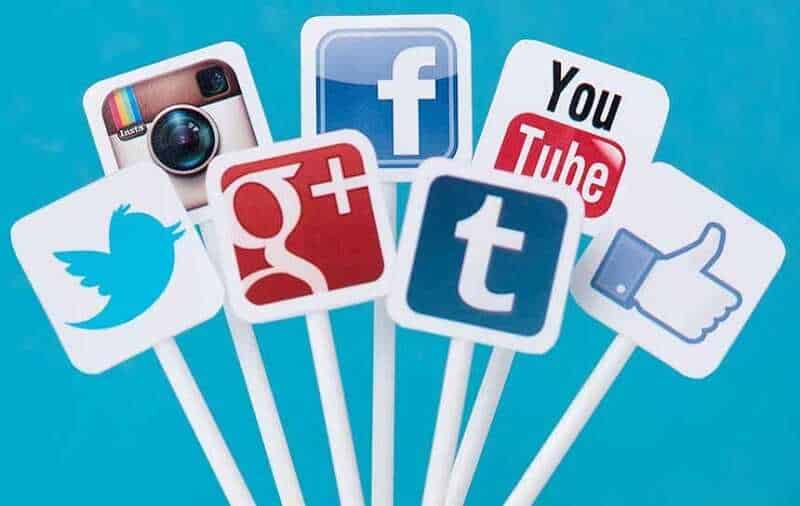 make extra money working from home
If you're able to hit their new minimum bar of 1,000 subscribers and 4,000 hours of view time in the past 12 months, it's an incredible place to make extra money online. Instead of making money through subscriptions,
YouTube channels are based on a traditional advertising system. The more viewers you get, the more money you make. After you're approved for the YouTube Partner Program you can start including ads on your videos.
For every 1,000 views, you will make approx $2-$4.
Building a YouTube channel is a lot like starting a blog or website.
The first step is to choose what kind of videos you're going to create.
Successful YouTube channels are separated into two categories:
Educational content: People like the quickest way to learn something new. That's why YouTube searches including the phrase "How to" are growing 70% year over year.
Entertainment content: Web series, product reviews, vlogs, comedy sketches, you can entertain people through your YouTube channel in so many ways.
As first, you need to set up and build your YouTube channel. If you already have a Google account for Gmail or Google Drive, then you can use that to log-in to YouTube and start setting up your channel.
Choose your username. If you're using an existing Google account you'll have to edit your username in Google+.
And start regularly putting out content.
But to start seeing real money from YouTube you need to market your videos elsewhere.
Use social networks, Twitter or/and Facebook for that. Distribute videos anywhere. Interact with comments and build a community so people will share it.
When you hit the 1,000 subscriber/4,000 hour threshold, It's time to start monetizing your videos by selecting "Monetize with ads" under the Monetization tab of your channel.
It can take a while to build up a decent following for your YouTube channel but don't give up.
11. Download and install apps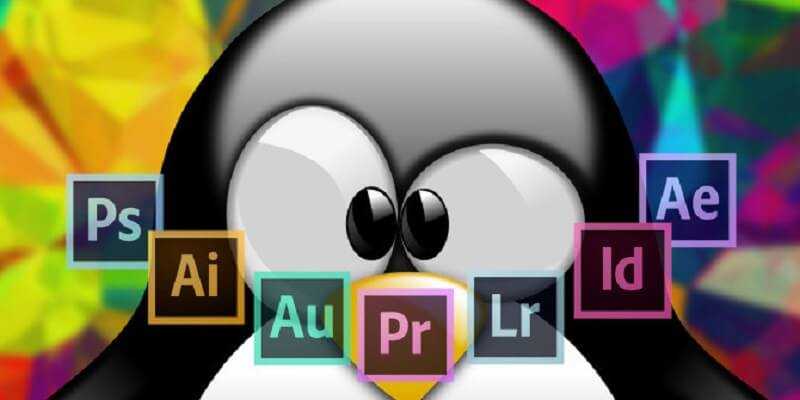 Install apps if you like working from home
A lot of companies, including Google, pay you for installing their apps.
Moreover, you get paid for each month the apps are installed on your phone.
Some of these sites offer you to answer a few questions then launch the app on your device, and you'll earn several dollars instantly.
Keep the app on your phone to earn money each month and help companies understand what people are buying online.
Some mobile app rewards you for using your mobile device. You can earn up to $50 a yea
r.
If you install some app you'll be eligible to win prizes each week. You get to play an instant rewards game by participating in market research.
This is a very interesting opportunity to increase your income.
12. Share your views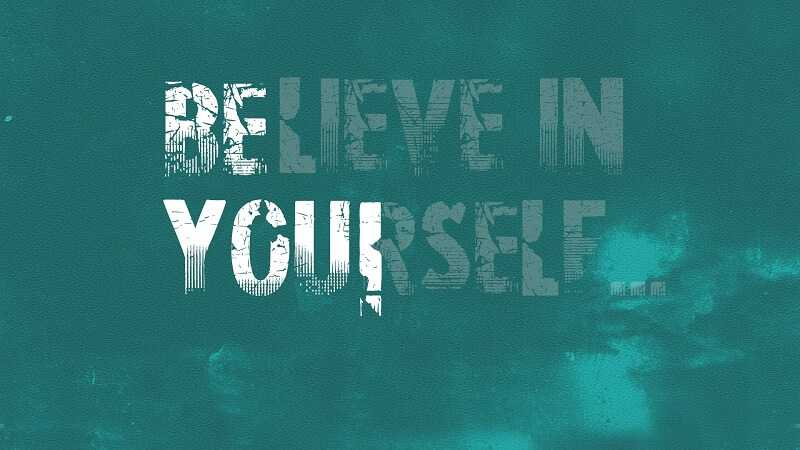 Working from home: write reviews and share your views
Share your honest opinions for everyday services and products you use with focus group companies.
These organizations can improve their products on your feedback, and you get to make $50, $100, or more.
Companies need your opinion to develop better products, which is why they are willing to pay you for that. You can choose as many companies as you want, the more you choose the more money you can make!
Also, you can write posts on Facebook or Twitter or share some views for companies.
13. Record a podcast
Podcasts are super-hot for working from home
Share inspiring stories! Podcasts are super-hot right now. Our lives are getting busy.
More and more people are looking for passive ways to take in content. That fact makes them both a great opportunity to build an audience and to make money online.
The podcast market is constantly looking for quality content and fortunately for anyone trying to get started that job, it's now easier than ever.
Come up with a list of topics you'd like to talk about and then search iTunes charts, Google Trends and other podcast research sites like cast.market to see what's currently popular.
Yes, you'll need the right tools, at the minimum you'll need a microphone and software for recording your voice. Then, you have to plan out your show.
Did you choose the form of an interview, monologue, short story from personal life, does not matter.
Again, it's important to build an audience and share content on social networks. By random search on Youtube is rarely anyone to find you.
Congrats!
You now have a podcast that's ready to be uploaded to iTunes, SoundCloud, or anywhere else and promoted with the rest of your content!
The last issue is how you'll market and monetize your podcast. Create a basic website, start sharing episodes to your network. To monetize there are a few options:
Sponsors (meaning traditional advertising)
Donations and crowdfunding
Selling your own products
Live streams
Selling "subscriber-only" content
Use as many streams as possible. Combine selling ads, crowdfunding, T-shirts, mix it all.
Find the right mix. That's the key.
If you are millennial here you can find MORE TIPS
14. Write and Sell an eBook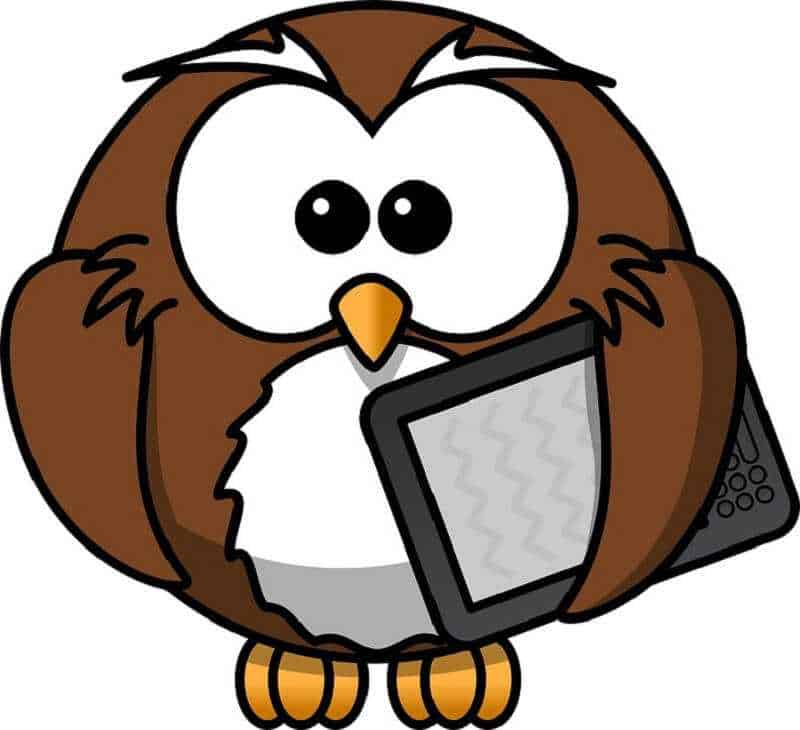 Working from home: write some book
We know, there are so many people dream of writing a book. But something impedes them to go through with it.
If you have experience and know-how you are the right person to write a book. By packaging your experience, skills, and knowledge into an eBook you can help people learn a skill, advance their careers, or start businesses, you can change their lives.
And make good money online from downloading your eBook. You can upload your own book to Amazon. With Amazon self-publishing, you set the price, retain the rights to your book, and get access to Amazon's audience.
For every sale, you keep 70% with Amazon taking the rest as a fee. If you don't know how to start to check out some guide to selling eBooks online.
If you do not try, you will never find out if you are one of the uncut diamond that is waiting to shine.
In the case you're not a writer, there's a simple solution by hiring a cheap freelancer to do all the hard job.
For example, you can use a freelancer to write a children story. Another freelancer to draw and paint the story into the book and sell it on Amazon. We know someone who made over $30,000 in just 5 months, for the cost of less than $1200.
Be creative!
15. Data entry
A great opportunity for working from home
Data entry is the act of entering information into electronic formats by using word processing or data processing software hosted on a computer and it's data entry operators who perform these tasks.
In truth, though "data entry" sounds technical, you can get many of these jobs with no previous experience. In fact, beginner-level jobs in the data entry field are available even for those with no previous experience, though adequate keyboarding speed is a must.
The minimum educational requirement for data entry operator employment is a high school diploma.
Also, you have to be very detail-oriented.
Though keyboarding or typing speed requirements vary, all data entry operators should be able to enter data at employer-mandated keystrokes-per-hour speeds. If you have no experience in data entry and you'd like employment in that field, become a reasonably proficient keyboardist or typist first.
Or just work longer and never admit that.
Frankly, data entry operators without experience can enter the field but with entry-level jobs.
Employers hire entry-level operators too. Such employers train beginners on the data software they use.
Of course, for this online job you have to familiarize yourself with computers and keyboards. That will help you in your data entry jobs quest.
You can attend some course, there are many low-cost or free online computer courses and keyboarding.
Some data entry jobs require knowledge of software programs such as Microsoft Office, while others require none at all.
If you have no prior data entry experience, except for your job online interview.
But emphasize your work ethic, education, and team-player sensibilities, and say you are a fast learner.
And start to work.
16. Online travel agent
If you like working from home, become a travel agent
Do you love to travel? Do you have wanderlust? Are you a master at finding great travel deals?
Then you should become a work-at-home travel agent. It might be your ideal online work-at-home career path! Online travel agents are effectively the online version of a traditional travel agent – without a shop, readily accessible and on the surface.
One of the most common uses of an online travel agent is for the booking of a hotel. In this piece, the focus will be on the various types of agencies, how they operate and point out some of the advantages and disadvantages.
Millions of travelers use online travel agents, for hotel or holiday bookings. Working as a travel agent might seem an 'old school' in today's world of Kayak and Airbnb, but in reality, many people still prefer to work with travel agents.
Why?
Experienced travel coordinators help travelers save money, time, and all kinds of travel-related headaches.
Do you need to be a certified travel agent?
Frankly, the answer is NO. But, online travel agent training is readily available in the form of certificate programs; diploma programs are generally not offered in this field.
Being an online travel agent is incredibly helpful for people who are planning their vacations. There are tons of decisions to make and plans to consider, and being able to help people make the right choices for their families, and discover options they would never have found before, is an incredibly satisfying way to make a living.
It's a proven industry that just gets more and better suited to remote work as time goes on, internet tools get developed, and even the most remote parts of the world begin to get online.
The overall industry of at-home travel agent work has a lot of options. You can choose to work for a company in a more traditional employment arrangement, or pick something that's much more entrepreneurial in nature and take on a lot of the benefits and responsibilities of freelancing.
If you want to work from home as an online travel agent, you've got all kind of options.
Quite a few companies and industries are hiring work-at-home travel agents, so with a bit of patience, you can find something absolutely perfect for you.
You can also try a few different types of remote travel agent positions over time, once you know the lay of the land a little better.
The flexibility you have comes down to which company you join and what type of role you're taking on.
There are two basic approaches to working from home as an online travel agent.
One is to take a role with a set payment of some sort, like a salary or an hourly rate. These will be a traditional employment model, except you'd be working from home instead of at the office.
The other way to be an online travel agent is to look for an agency that hires agents on commission. As a commissioned travel agent, you'll be able to take charge of your work to a much larger extent. You'll be set up as a contractor and given access to the company's resources, including things like software and leads.
You'll need to have some sort of home office set up.
Some positions will require specific technology (like a certain Internet speed or even a separate phone line), while others will let you conduct your working hours whenever and however you want.
17. Travel writer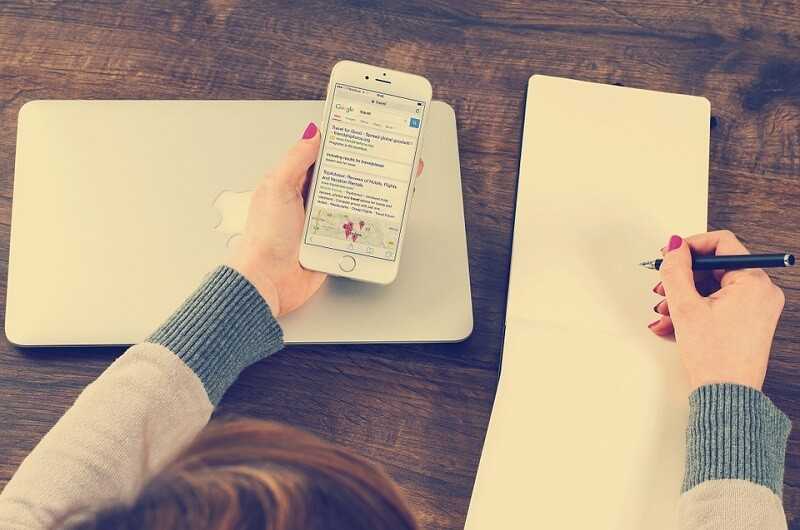 Do you like working from home and to travel? Become a travel writer.
Do you love to explore and research?
Travel Writers are generally freelance writers or independent contractors, who write articles and reviews for magazines, newspapers, websites, and travel guides. Topics can range from food and nightlife to specific travel niches like eco-tourism, adventure travel or family-friendly travel.
The average travel writer makes only $6,000 a year.
According to PayScale.com, the average Freelance Writer earns $38,000 a year.
Some factors that you will need to factor in are things like experience, skills, background education, and training and whether you'll be freelancing or working as a salaried employee.
While it might not pay a lot, one perk is the free travel and accommodations that you'll receive.
Many bloggers will choose a specific travel niche, such as traveling for singles, couples, families or by interest island, mountain or luxury travel.
To make money, bloggers will use various techniques such as direct ad sales, ad networks, affiliate marketing, or by creating their own informational travel products.
According to PayScale.com the median salary for a blogger with one year of experience is $30,000.
18. Social media manager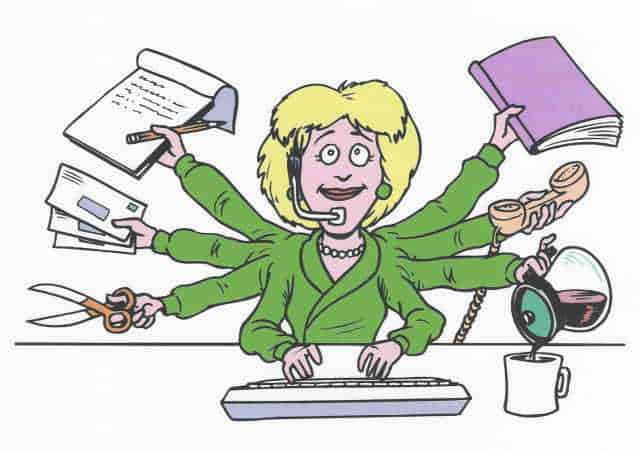 You can be social media rockstar working from home.
You are not sure what exactly that entails?
Most social media marketers help businesses grow their online communities.
This usually includes:
writing and scheduling posts
running ads
replying to fans
creating graphics
Your duties as a community manager or social media manager would most likely depend on your job description, time, budget and expertise.
There are many places to learn about how to become a community manager or social media manager.
Before you can sign up clients you'll probably need to have a thriving social media presence of your own. Create accounts on all the major social media websites and familiarize yourself with blogging, email marketing, search engine optimization, and graphic design.
If you can't market yourself, you'll never be able to market for others!
Finding clients is difficult for even the most seasoned social media marketing agencies. Learn where your ideal potential clients hang out online then distribute great content and start conversations that will drive traffic to your website. You should also attend networking functions, conferences, and other industry events.
Managing accounts on Facebook, Twitter, Google+, YouTube, Pinterest, and other social media websites takes lots of time — time you can't afford to waste!
We suggest having systems in place that help you organize tasks and complete work on time for your clients. The key is finding a system that works for you.
One of the helpful things is creating a social media calendar. Not only will a calendar save you lots of time, but it will help you stay organized and always a step ahead.
One of the first questions an aspiring social media manager asks is: How much should I charge?
And this is a difficult question to answer since markets vary from place to place and discipline to discipline. Start by finding out what your competitors charge to determine whether you should charge more or less than they do.
Most prospective clients will know the difference between good and bad social media.
You'll need some advanced skills if you expect to stand out!
Advanced techniques include:
Optimizing YouTube videos with descriptions, tags, titles, annotations, etc.
Custom Facebook apps
Custom Twitter and YouTube headers
Knowledge of hashtag marketing
Knowledge of webcasts, Google+ Hangouts, email capture forms, etc.
A strong mobile friendly is a must!
If customers can't find and interact with you on their mobile devices, you might as well not even exist.
Make sure your website is fully functional on mobile.
Mobilize, baby!
19. Associate marketing

Digital marketing: working from home
Digital marketing is a booming industry, it is growing and getting bigger and maybe this is the right time to join.
It is a tough field but not for those who are passionate about it.
Marketing assistants work in an entry-level position, their activities are essential to the marketing organization as a whole. While they may have a variety of duties, their primary purpose is to support the marketing manager or director (or assistant marketing manager) in researching, creating, and implementing marketing plans.
Marketing assistants have a key part to play in helping their more senior colleagues navigate the ever-more-crucial digital world.
Marketing assistants may have a variety of backgrounds, but employers often prefer to hire an assistant with at least an associate's or bachelor's degree in marketing, communications, or business. Courses in economics, accounting, management, finance, business law, mathematics, and statistics are also beneficial. Completing an internship is also recommended.
Prospective marketing assistants would be wise to become familiar with these platforms and tools:
Social media/social networking: 80% (predicted this would be an area of focus)
Mobile media: 64%
Blogs: 59%
Email campaigns: 58%
Search Engine Marketing (organic): 55%
Webcasts: 51%
Public Relations: 50%
Grassroots promotions: 50%
Search Engine Marketing (paid): 48%
Newspapers, magazines, and radio are all expected to be an area of declining focus.
According to PayScale.com, marketing assistants generally earned between $25,000 and $45,000 each year.
Salaries were slightly higher for those working in the marketing departments of information technology and legal firms compared to other industries.
20. Virtual assistant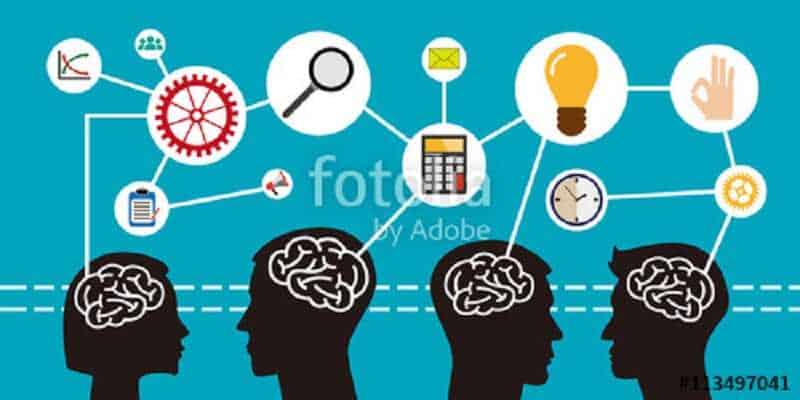 like an assistant, only virtual and working from home
A virtual assistant is a contact made over the internet that assists in day-to-day tasks. Yes, like an assistant, only virtual!
These assistants don't just help someone's business run smoothly, they help their life run smoothly.
Whether it's sending a thank you card to a friend or researching potential investors, a virtual assistant can do just about anything.
They take charge of not only the day-to-day business tasks but can even take hold of day-to-day personal tasks so you can keep focused on what's at hand.
They can send flowers, thank you cards, or even just schedule an Uber or Lyft so you can go from one venture to the next without a single hiccup.
However, it is just about anything.
Setting up your own Virtual Assistant business may seem like hard work, but we have to tell you that it's actually the easy part.
Being a successful VA isn't simply helping someone with their admin or supporting their business, it's knowing how to manage and communicate with them.
Required skills are reliability, good communication skills, and time management.
There are certain limitations to what they are allowed to do legally, and what the internet allows them to do. Certain tasks are perfect, but others can be deemed rude or could be legally wrong to ask. Much like a physician assistant, there are certain limitations to tasks that can be performed and often a virtual assistant cannot take the place of an employee. They can, however, take some tasks that other employees would be doing in order to spread the workload and make sure those employees are focused on growing the business instead of focusing on upkeep.
A virtual assistant covers the whole spectrum in terms of different tasks they can accomplish from travel to personal life to scheduling to social media. However, there are a few key areas that they focus on in particular.
Virtual assistants can do the groundwork of researching for a brand, or start-up to save countless hours of time and energy.
Whether it's identifying potential investors, finding events or office space, or gathering market data, a virtual assistant can do it.
Virtual assistants can research and plot competition, goals, market share, etc. and compile the information in a presentation that can be shared in with potential investors and clients, our team.
For any modern business, start-up, or brand, social media is one of the most vital aspects of growth and a virtual assistant can not only manage accounts, but help grows them.
Virtual assistants can deal with writing content for a website, blog, and more. They can ghostwrite and edit to maintain a constant stream of content on a particular website. They can help manage inboxes of emails in a company and handle all scheduling tasks. Booking flights, reserving cars, arranging pickup, and booking hotels can take huge chunks of time to get done. A virtual assistant can cover all of these tasks.
If you want to be a VA because you think it'll be an easy life and easy money then you're in for a shock because the reality is very different. It's a brilliant life once you've nailed it but there can be a steep learning curve at first.
Virtual assistants charge anywhere from $1 to $100 per hour. Sometimes even more.
But the sweet spot is generally between $15 and $30 per hour for executive assistant services and $40-$75 per hour for higher-level marketing or financial tasks.
21. Work for Amazon MTurk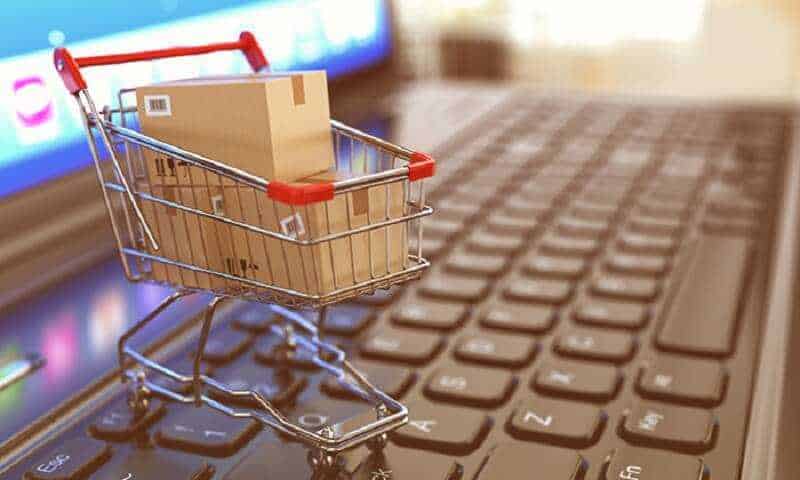 Work for Amazon while working from home
When you think of Amazon, you think of their many different ways to find some of the best online deals to save money shopping.
They also have their own "get paid to" site called MTurk (Mechanical Turk) that will pay you anywhere from a few pennies to several dollars per task. The quicker you work, the more HITs (tasks) you can complete each hour.
You can get paid to complete a variety of tasks like entering the purchase amounts for scanned grocery receipts, taking surveys (mostly academic research), transcribing audio, and performing data research.
There are over 421,000 different tasks to choose from, so there is never a shortage of earning opportunities.
MTurk gives you the option to be paid by direct deposit or Amazon gift cards.
You can also request payment weekly as the minimum payment amount is $1. You can easily hit this threshold by completing one task.
22. Email marketing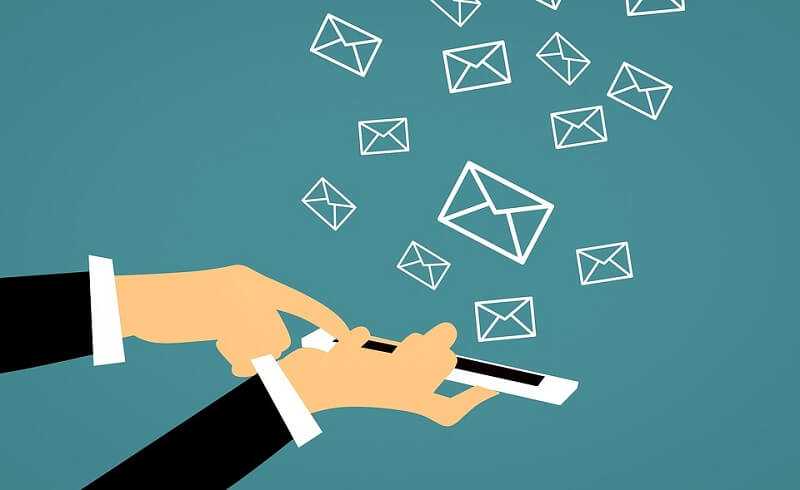 Email marketing – if you like working from home
In getting an email marketing job, you should first satisfy the qualifications and requirements of the position. The role depends on the need of the company or business. In your case, I would assume that you are seeking an email marketing specialist position. Here are important areas you need to consider in pursuing a career in this profession.
If you want to get involved in email marketing you'd want to get some valuable knowledge on the subject. It all starts with an opt-in page. This is a single web page that you use to give away a product or service to people to help solve a specific problem that they have. Now, the point of this opt-in page to collect email addresses.
You should have an automated email system in place.
That way the emails are sent for you by the system, instead of you manually sending them yourself, one by one.
The first email will be a welcome email. Followed by an email that contains the value to help solve their problem.
This should be again followed by another value email, which will then lead them to an email where you provide a product.
You don't want to sell them a product right off the bat, because most people won't trust you, know who you are, and most people won't buy from someone they don't know or trust. Sounds simple but it's not easy. This is the very basic outline of how an email campaign runs.
What you need to know about email marketing, is how to write effective subject lines, how to write the content, story, and how to analyze the results.
Email marketing is the single most powerful channel to reach the audience, and it can be used to achieve a number of different objectives, so it's worth thinking about it.
You can find a lot of this kind of jobs on freelance platforms, such as UpWork.
23. Writing jobs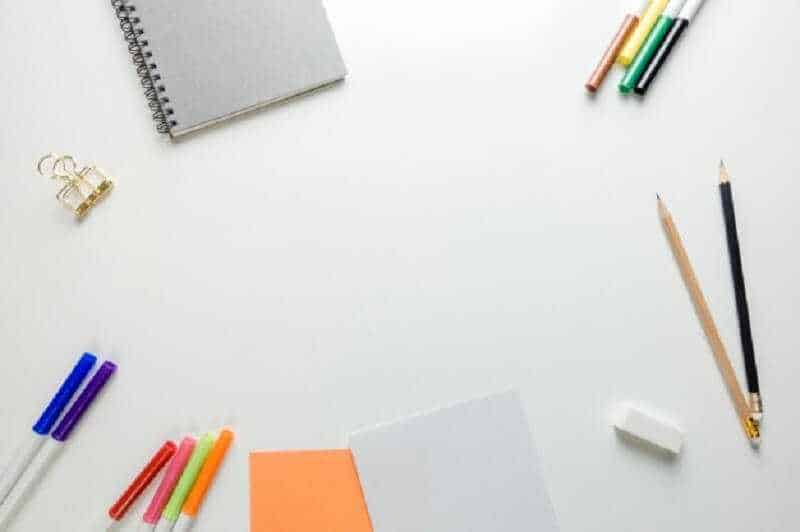 The best job for working from home
While video-based jobs are gaining a larger foothold in the online world as internet bandwidth speeds increase and our gadgets become more high-tech, writing is still one of the most common work at home jobs.
There are deadlines to be met.
But writing is popular because you can do it from anywhere with an internet connection, even a slow one, which means you can get paid from home, the coffee shop, waiting for another flight, or after the children go to bed.
The vast majority of writers are self-employed or freelance. Permanent paid work is more common in the technical author, academic or journalist roles. A determined writer can carve themselves a niche.
Typical tasks include:
writing, editing and proofreading text
liaison with other professionals such as printers, photographers and artists
marketing and distributing work
researching and developing contacts
seeking publishing contracts
negotiating terms and conditions of contracts
general administration
High salaries are not common among writers, and most people choose the role because of the joint benefits of being their own boss and doing something they enjoy. Some writers have gone on to earn respectable sums, but that's another story.
Key skills for writers are:
Perseverance
Excellent written communication
A good grasp of narrative
Awareness of audiences
There are no formal academic qualifications needed. Previous experience from published articles, freelance work or writing competitions can be useful, but not essential.
A wide variety of institutions offer short creative writing courses that can be helpful.
Freelance writers are paid from $50 up to $500 per article or book, mostly eBooks.
24. Become an influencer on Instagram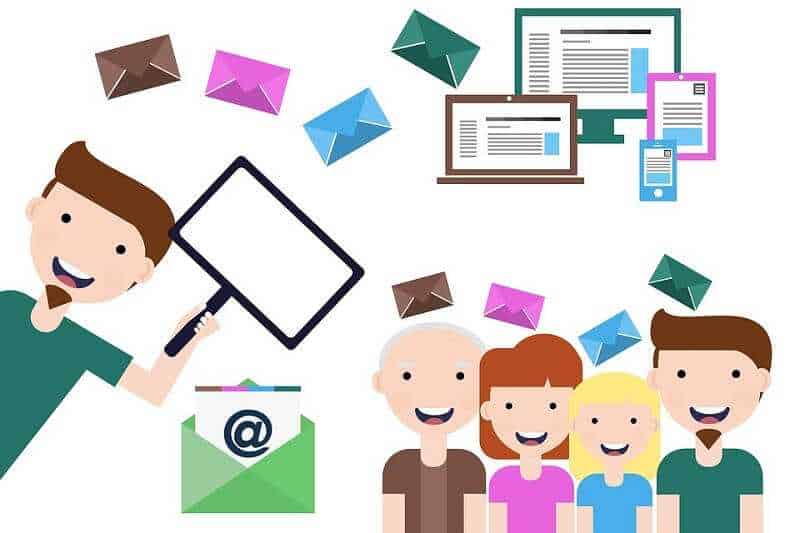 Become influencer working from home
Build up a following on your account and you could quickly be making extra money online. Major brands, gear companies, and even startups are willing to pay $500-$5,000+ per post to get in front of your audience.
While it's getting harder and harder to build a massive Instagram audience, if you already have a solid niche and are posting quality content regularly, with a few small tweaks you can make yourself an influencer.
Popular Instagram influencer, Rachel Brathen, is known to charge upwards of $25,000 for a single Instagram post.
Of course, Rachel isn't alone.
There are numerous others like her who are making a successful living out of being an Instagram influencer.
Where is the catch?
Instagram is a powerful platform that has massive value for brands. It has over 800 million active monthly users. This indicates that all of the people that brands try to target are mainly available on Instagram.
The first thing you need to do to become an Instagram influencer is to find a niche that suits your character.
This must be something you are passionate about, to what you are devoted. Something in which you have a good deal of knowledge and interest. But because someone else is doing something and is successful, doesn't mean you should the same.
Let's say you've seen that people who post about cooking on Instagram have more followers. Should you too start doing the same, and you don't have the interest or experience in it? Definitely not.
There is one rule on social media and you have to follow it:
You can't make it if you fake it.
So you must pick a niche that you're genuinely passionate about.
Your Instagram posts should reflect whatever truly interests you and not some random stuff. Whether it is literature, music, horses, dogs, sport, cooking, fashion styles or trends. Of course, your niche might be a combination of different things, as long as they're not random.
Create a noteworthy bio, share your stories, make your Instafeed appealing (this is one of the pre-requisites if you're trying to become an Instagram influencer), post content consistently (this is crucial to become an Instagram influencer), choose the right hashtags and switch to a business account.
With a business account, you get access to insights.
You'll be able to see your follower demographics, which posts are getting better engagement, the days and times which give you the best engagement.
Use Instagram stories.
They are probably the biggest thing right now on Instagram. More and more users are joining this bandwagon. The Bandwagon is a persuasive technique and a type of propaganda through which a writer persuades his readers so that the majority could agree with the argument of the writer.
Social media is all about people and how you engage with them. Engagement is one of the most important factors to help you become an Instagram influencer.
When someone comments on your photos, make sure that you reply to them. Also, return the favor by liking and commenting on their content.
Once you have been able to grow your followers above a thousand and have decent engagement, start your outreach.
The easiest way is to tag relevant brands on your photos to put yourself on their radar.
Sometimes brands feature such photos on their Instagram account providing you greater visibility.
And one friendly advice –  never buy followers.
You will not become an Instagram influencer overnight.
You have to be patient. It might take a few months, but you will definitely start seeing results.
25. Become call center representative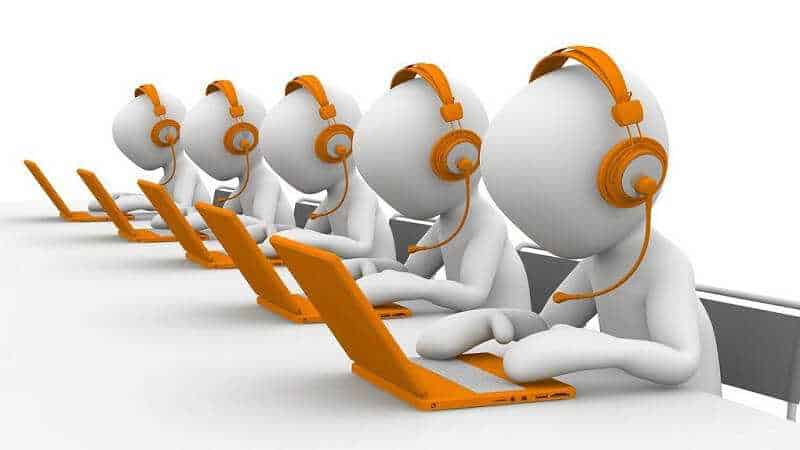 Working from home as call center representative
It is expecting that field to increase very rapidly over the next eight years. If you like to talk and know how you are probably good for call center representative.
Call center representatives are the people you speak with when you call your bank, order a new dress from a catalog or make travel reservations.
They do everything from assisting people with customer service complaints to making telemarketing calls.
The most popular is customer service: for instance, the people you speak with when you have a problem with your internet provider.
You might also work in inbound sales, where you take calls from people who want to buy something.
Another popular call center job is in outbound sales.
They are the people who call you trying to sell you something like a new blanket or vacuum cleaner or some service.
Call center jobs require workers to use a telephone with a headset and a computer. Some of these jobs are located in office buildings, but most companies let employees work from home. Many call centers are open around the clock.
It's easy to find a job that fits your schedule.
But truth is that you've got to have a pretty long fuse in order to excel this kind of job. People will scream at you, hang up on you and call you names, so if you get angry easily, find a different career.
Call center workers who work in sales can earn $10 an hour.
But the good news is that many of these jobs are commission-based, so you have the opportunity to make as much money as you want, as long as you're a good salesperson.
If you're bilingual, which is an advantage, you can usually earn more.
After you become an expert in customer service or sales, you can move up to a better-paying position with more desirable hours. Most call center representatives become managers or move on to corporate positions in the company.
This is a pretty good field to get into.
If you're looking to enter this field, then focus on getting a call center position in customer service.
26. Consulting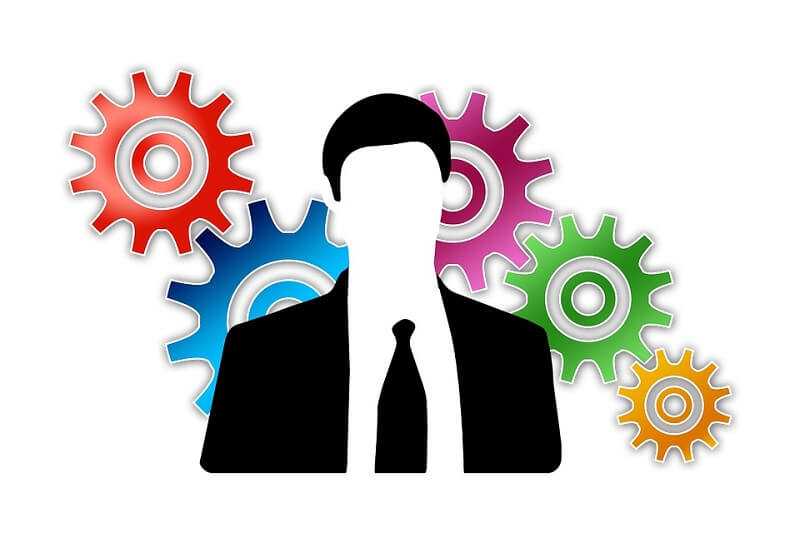 Everyone can do consulting working from home
If you're an expert in any field, you could potentially find people willing to pay you to counsel them on their personal or business goals. You might think you're not important enough to consult for big companies, but you could be surprised at the types of expertise people will pay for.
Some of the bloggers after a few years may get an offer from a couple of brands to help them with social media and online marketing, for example.
In this way, you can gain 4-6 of these gigs per year, depending on your schedule and the work involved.
The best part is that you can work out to around $100 per hour.
Yeah, that's right!  
This money you may earn to advise people about the best ways to use social media tools like Facebook and Pinterest to grow their brands. If you want to start consulting but aren't sure what steps to take next, you can also set up a free account through specialized websites. Those websites let anyone who wants to offer consulting set up a free profile. Once your profile is set up, people will find you and book a session you'll get paid for.
Online consulting is a very huge term.
It covers a considerable amount of jobs.
Jobs usually appear due to market demand.
Honestly, everyone with decent knowledge on a particular topic can become a consultant on it.
In today's world, it is very hard to keep up with the development of technology and becoming an expert in a certain field requires constantly updating information.
With this rapid development of technology, it is easy. Everyone can become an expert now. It requires a lot of studying, patience, and self-confidence.
You will most likely have to take risks and sometimes count on your luck. But with enough tenacity, you will succeed and then you will quickly realize that the struggle was worth it.
Fields that consulting are being sought: accounting, advertising, auditing, business, business writing, communications, editorial services, headhunter.
This is a profitable business and the best thing about it is that it does not require years of education. You can be self-educated and do just fine and provides you working from home.
Even better, with enough hard work and confidence in yourself, you can achieve huge success. The online consultation market provides amazing possibilities.
More about working from home you can find HERE
27. Lead Sales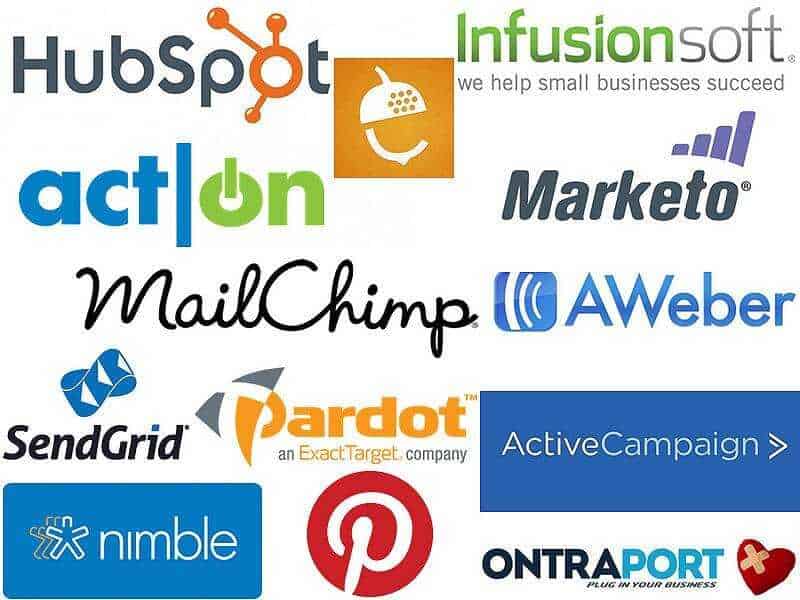 Selling leads working from home
Another way to make money online is by collecting leads. A sales lead is a potential sales contact, an individual or organization that expresses an interest in your goods or services.
Leads are typically obtained through the referral of an existing customer, or through a direct response to advertising or publicity. The main steps you need to complete to make lead sales work include setting up a website, getting traffic to that website, and making sure you're collecting leads that someone will actually pay for.
If you have or plan to create the website you have to provide very good traffic from people who are searching the web to find answers. It is a lot of work to process all the different requests and clients.
So, you may start selling the leads you gathered.
Lead buyers are willing to pay for the personal information you gather from people who visit your website. This is a win-win for everyone since you will get paid for the leads and your website visitors are connected with someone who can help them.
You can sell leads to many different industries. You just need to figure out a niche, build a website and traffic, and see how much you can get for the leads you collect.
Whatever sales industry you work in, the first step is always going to be the same: qualify your sales leads to determine how good of a fit they are.
This process requires taking the time to learn enough about them to figure out:
How much of your time are they worth?
Not everyone is going to be a good fit, and figuring this out early on in the process will save you the valuable time you could be spending with other clients.
What elements of your offers would be the best fit for them?
Do a quick scan of your available offers to see how you can best serve your prospective client's needs.
What does their budget look like?
While it sometimes makes sense to work with prospective clients on a trial basis, making sure they can ultimately afford your services is a big consideration when qualifying a lead.
Do they have a good reputation?
Clients with a good history of payments who are easy to work with will save you time and stress down the road and make for a much better business relationship.
The amount of information captured in a sales lead varies.
It could consist of a person's name and email address, or it could provide a broader view of the potential buyer, including information on the potential buyer's role in his or her company and an anticipated purchasing time frame.
After reviewing these questions and deciding they are indeed a qualified lead, customize your response note based on the answers to these questions.
You will not only be informed, but you will be able to serve your clients more efficiently by delivering up offers that are truly right for them.
The internet provides plenty of opportunities to obtain sales leads while working from home.
28. Become a web developer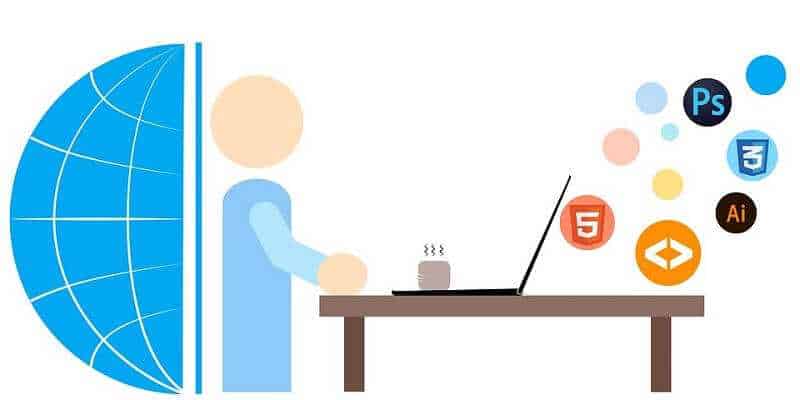 Become developer working from home
Do you want to become a web developer? It is a fantastic job of working from home.
Contrary to a popular belief, you don't need a fancy bachelor's degree in computer science to become a web developer and create a functional website.
In fact, it will still take some hard work but it is worth.
Why should you become a web developer? Web development is an industry that won't die out anytime soon. Statistics has predicted a 27% growth in available web development jobs through 2024.
Who is a web developer?
They literally create how you experience the web. The websites which want users to enjoy their experience need great web developers. And they're usually willing to work for some serious cash.
What you have to know to become a web developer?
You have to learn the basics of HTML, CSS, and Javascript.
These are the nuts and bolts of all website development that you'll work with daily if you decide to become the developer.
HTML dictates the structure, it provides the basic skeleton of a website, mainly through a series of tags.
CSS will make it look pretty. It puts the style behind the HTML structure. Basically, without CSS, HTML and consequently the whole web page would look boring.
Javascript will make it function. It is a programming language that allows you to implement elements on web pages. It powers features like interactive maps, 2D/3D graphics, and more.
To become a web developer, you'll have to get familiar with WordPress. You can find plenty of WordPress guides.
Further, you have to learn the basics of UI and UX.
Most developers aren't design experts, these are two different fields. You don't need to be a design rockstar.
If you decide to become a web developer you have to learn the basics of SEO. You may be thinking, "I'm a developer! Isn't that the job of the bloggers and content creators?"
Do you need to be an SEO expert? Absolutely not.
But you should learn the basics of SEO, and keep SEO in mind while you're creating each website. In doing so, you'll give the website a much greater chance of success, and make your web development client that much happier.
SEO refers to the process of improving a website's rankings within a search engine like Google. It's one of the most important skills in online business.
You have to be sure your site is responsive. In 2018, responsive design is crucial, your site must be both mobile and desktop/laptop friendly. All of your clients will expect it – lead by example and make sure that your website is responsive.
The job market is getting tougher. The more traditional jobs are phased out every day.  So, why not learn a skill that will keep you employed in the future?
That's the big advantage of web development.
You don't need a fancy expensive degree to get into the field.
Just several steps, a bit of your time and willingness to learn.
29. Become web designer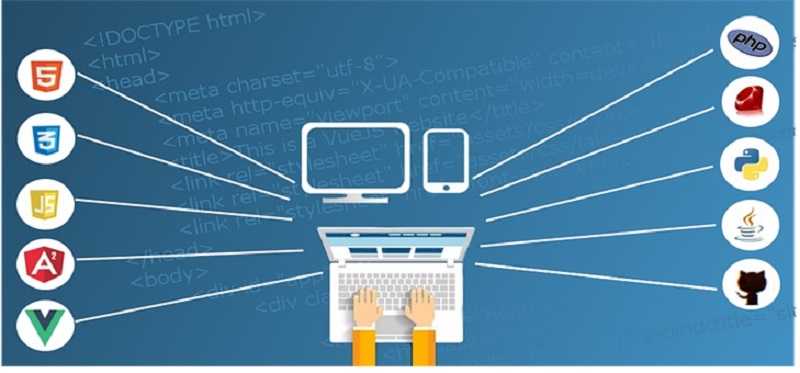 Become web designer working from home
Web designers and web developers are two of the most sought-after professions these days. And it's not as far away as it may seem to become one. With some free time, with proper interest, and a lot of practice and patience, you could make world-class websites and earning a nice income.
What you have to do?
Learn from other great web designers and programmers.
Take a look at other well-designed websites, and note how a menu or content area is laid out and then use that knowledge in your designs.
Get the right tools.
Start by getting a good vector graphics editor such as Adobe Illustrator. Making images using vector graphics is the easiest way to grasp graphics design, so spending some money on something like Illustrator or Fireworks will be a great help. Inkscape is a nice free and open-source alternative for beginners.
Learn the skills you'll need:
HTML for the main content of the webpage,
CSS for the page style,
JavaScript for dynamic content,
jQuery for easy JavaScript scripting,
PHP for server-side scripting,
SQL for database management,
Bootstrap for rapid development for websites that is mobile-ready first.
Now it's time to create dynamic websites using PHP and MySQL.
These technologies will enable you to create a website that does not require you to make individual HTML pages but allows you to use templates to display multiple pages within the same design.
Consider using a dynamic web service to improve the user experience (UX).
Create a website that uses AJAX so you can utilize the server-side power of PHP without having to refresh the page thus saving bandwidth and enabling you to create 'interactive' web applications. Install a web server on your computer so that you can work on scripts locally without an Internet connection.
Practice using coding examples.
Get yourself some script examples to "tinker" with: Finding a script to dissect is the best way to learn. Try CMS's like Drupal and Joomla.
Be bold by starting a project when you have an idea and some time.
The best time to start making websites is as soon as possible: they can take a lot of time to complete, and you learn a lot just by making them.
Don't worry too much about making it perfect the first time.
One of the best things about websites is that they can always be improved at any time!
30. Sell stock photos online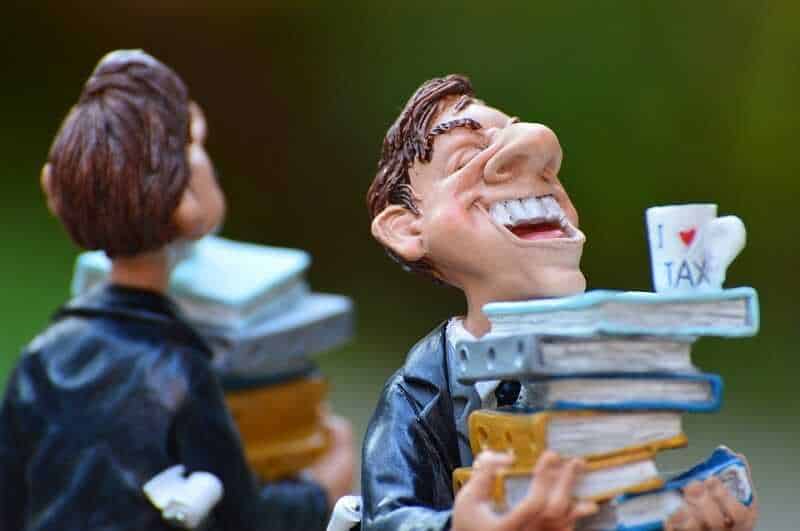 You like working from home and have a camera
OK, you like working from home.
Do you bring your camera everywhere you go, snapping perfect shot after perfect shot? If you have an affinity and talent for taking pictures you can make extra money online.
Become a stock photographer and sell your images to a stock photo company like ShutterStock or iStockPhoto.
You'll get a fee every time someone licenses an image you've submitted. If you want to be really successful, build your own photography website. This will make you able to showcase your portfolio and start getting higher-paid private corporate work.
Sell your photos on your own website or upload them to sites like ImageKind.
Bring framed copies of your photos to sell at art and craft fairs.
Get your photos displayed at coffee shops, restaurants, and other outlets.
Photography is big business these days.
Webmasters and businesses use images for their websites and marketing materials. People purchase artwork for their homes. All of these photos need to come from somewhere.
As a freelance photographer, you have numerous options to sell your photos online.
And this can be a great way to create passive income that earns while you're working on other things.
31. Start an online T-Shirt business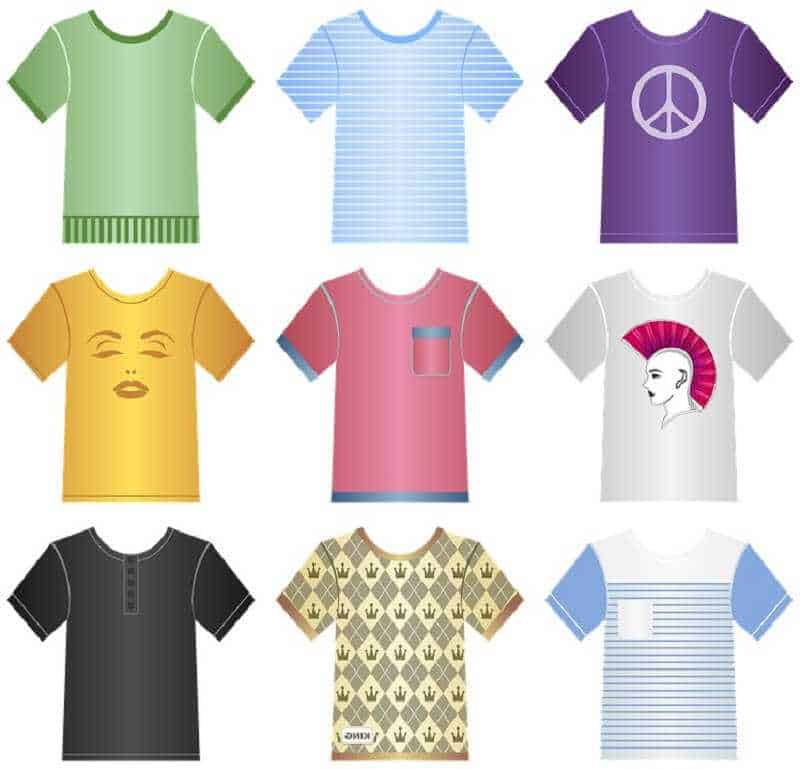 T-shirts – great for working from home
It's sometimes hard to understand just how much people love t-shirts. And with the right niche, marketing, and tools, you can create an online t-shirt business that makes you extra money online while you sleep.
Services like TeeSpring make it easier to create a t-shirt drop-shipping business where they handle the sales, printing, and shipping, and you're only responsible for design and marketing.
But you have to keep in your mind, clothing is a crowded market, so you need to be unique to stand out. You might find it helpful to look at styles that are popular right now.
Consider looking for inspiration in areas outside of fashion.
Remember, it's your brave vision that is going to sell. Your definition of popular is whatever you aspire to make it. Take what fascinates and inspires you most about clothing and apply it as you start an online business.
It's OK if your styles don't have the degree of flair you envision when you're just getting started.
The most important thing is getting started. Sketch your ideas and you'll be astonished by results you can obtain from random sketches.
What could potentially happen to cause an upheaval in your business, and how can you prepare ahead of time?
Key tip: style is always changing.
Be prepared for that. When starting an online clothing store, your product inventory will need creativity and innovation, as well as initiative, focus, and professionalism. Choose whether you want to focus on one specific item or an assortment.
Generally, you'll have better luck with more items.
But if you are dedicated to a particular item and see a niche for it, then consider starting there and expanding your inventory in the long run.
Spread the word!
If you want to start an online store, this step is extremely vital to your success.
In literature, there is a term known as a hook, referring to the opening sentence of a publication that immediately draws the reader into the story.
So what is the hook that will grab the attention of your customers?
Social media has become a huge part of any advertising plan. Use them. And email marketing can be helpful too if you want to start working from home.
32. Transcribe audio and interviews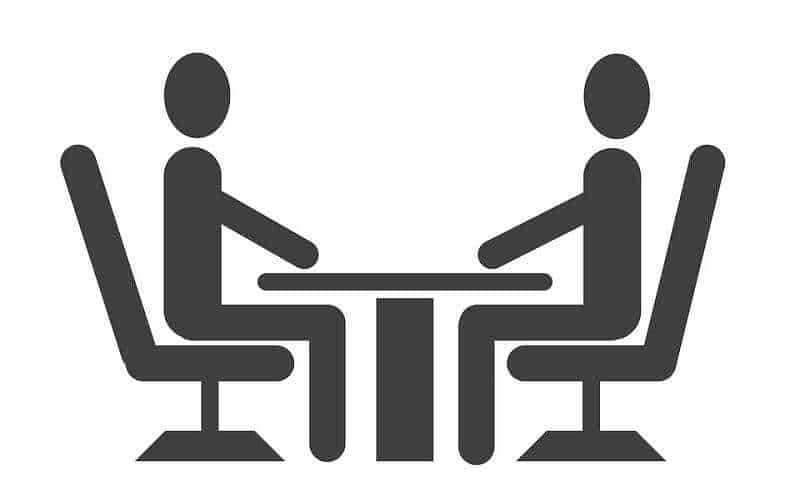 Working from home as a transcriber
A transcriber is someone who writes down what someone else is saying.
Further, transcription service is a business which converts speech (either live or recorded) into a written or electronic text document.
So, if you're comfortable with listening to the same audio over and over while writing it down you can make good money online doing transcriptions.
Journalists, doctors, lawyers, academics, and researchers record interviews every single day and need someone to transcribe what's been said.
Most services pay anywhere from $15 to $25 per hour of transcribed audio.
But if you specialize and have training in legal or medical transcription you can make even more.
The professional industry standard allows one hour to transcribe 15 minutes of clearly recorded speech.
It, therefore, takes a minimum of 4 hours to transcribe a one-hour recording depending on a number of factors.
We speak much faster than we can write or type; otherwise, there would be no need for shorthand or stenographers. It's generally accepted that we speak four times faster than we can type and seven times faster than we can write. It's in the interests of both the transcriber and the client to deal with recordings of the highest possible quality.  
If you're a beginner transcriptionist you can find jobs at Transcribe Anywhere, TranscribeMe, Quicktate, Rev, Tigerfish, and Crowdsurf.
33. Online dating consultant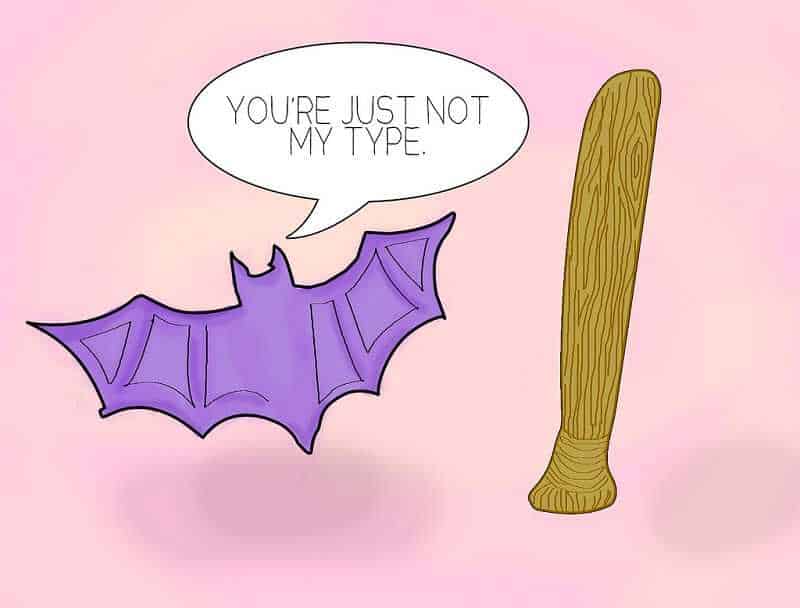 the most interesting job of working from home
This is maybe the most interesting job of working from home.
Believe it or not, some people have such a difficult time with dating, they don't even want to participate in the online component of it.
If you're a smooth talker, you can leverage that skill in making money online as a matchmaker.
This business is excellent for someone who genuinely cares about what it means to interact with another person both online and in-person. Those who are most successful took a long, hard look at how they handled their own relationships before moving forward with their actual business.
Once they felt they had a good handle on their approach, they could go out and help others develop their own style.
An online dating consultant helps people navigate the complicated online dating world.
Well, a dating consultant doesn't have to be strictly used for finding a spouse. They may fill a variety of needs from serious to casual.
Consultants create unions that strengthen neighborhoods with positive relationships.
A dating consultant may have the following to-do list:
Writing/editing dating profiles
Crafting written responses
Taking profile pictures
Advertising/social media strategies
Growth potential is excellent for those who have a knack for matching people.
Online dating is one of the top ways people meet others, as bars and other anonymous social scenes become less and less appealing.
There are plenty of people who don't know or don't have time to write a profile, and who are looking for someone to make it a bit easier.
34. Buy and sell domain names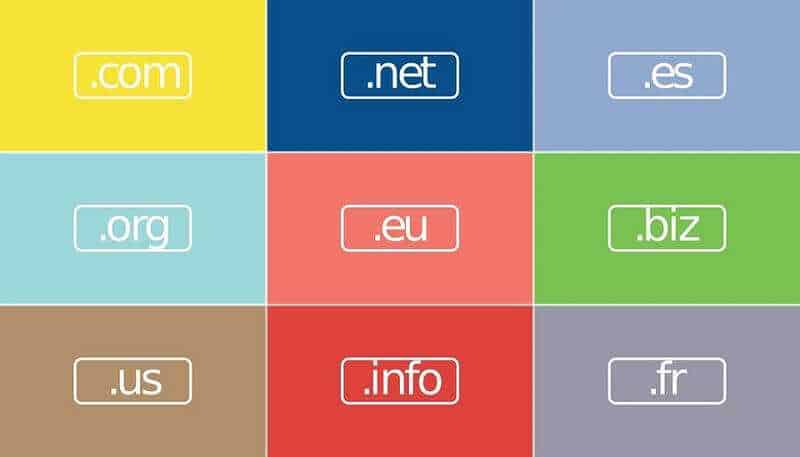 Selling domains while working from home
This is an exciting adventure that for some seems to conjure up images of finding hidden pirate treasure.
Stories abound of domains that were purchased for $8 dollars 15 years ago being sold today for millions.
That leads the more adventurous to wonder, "How can I do that?"
This ocean is really big.
Your chances of cashing are low, and you're not liable to waste a lot of time and money. You need something to guide you toward that prey. Here are some tips to get you pointed in the right direction when trying to buy or sell a domain name for profit.
There are millions of domains already registered by someone and endless combinations of available domains to register. If you plan on buying a domain to resell it, you should start by diminishing your focus.
Do you know about pets, are you in the car or home sales?
What do you know about education or healthcare?
Think about the spaces you are most familiar with and start there and try to picture someone who would benefit from buying such domain.
Would it be beneficial for you to own?
Be honest. Use those answers to refine your search for names. If the names are taken, head over to the aftermarket to buy from people who already own the names or who let them expire because they no longer plan on using them.
Price your domains with confidence.
Once you have a name in mind, how do you know if the price is fair?  
You can use many resources to help you price your domains correctly.
There are many venues to get your domains out in front of the buying public.
But you have to know is the venue trusted and well known? It's important to feel confident that you will get paid and that the buyer will get the domain name they paid for.
Pick a place that has good ratings with recognized bodies.
Domain name trading has been around for the last couple decades, and while most popular names have long been sold off, there's still plenty of others that you can get your hands on for relatively cheap and broker as a way to make money online.
Before you dive in, beware that some experts doubt the long-term viability of this idea for making money online.
However, there's always the change you might just land on a lucrative domain name for a future billion-dollar company.
35. Earn from Facebook while working from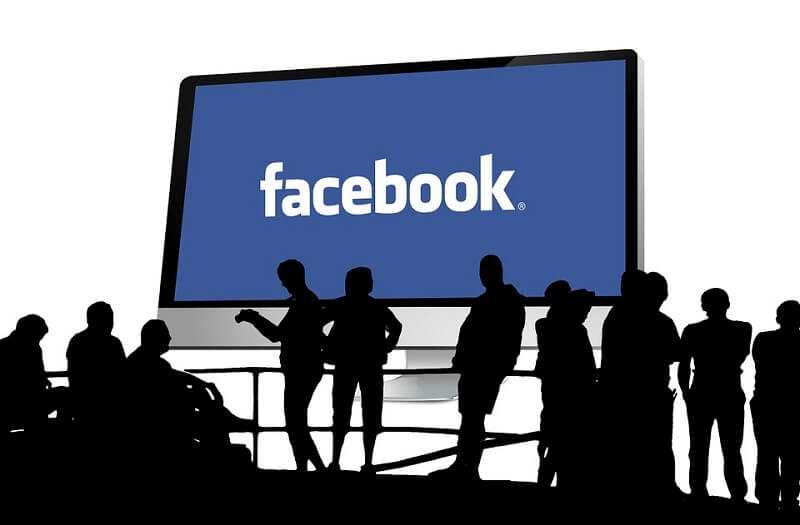 Work on Facebook while working from home
For all of you who like working from home, all you need is a Facebook account and some creativity to cash on the world's favorite social media platform.
Facebook is the world's third most popular website, surpassed by search engine Google and its YouTube.
This means, whatever you do on Facebook may have the impact. Facebook has launched several tools that allow people to earn. The website has a global reach and allows posting text, pictures, video and audio content for registered users.
Facebook Marketplace is a free facility which allows you to list various items, services, and deals and promote them directly within the Facebook community.
This service allows you to reach thousands of people through your own social network while allowing Facebook friends to notify others about what you are selling.
The buyer can contact you, inspect the goods and finalize the price, shipping, and other details.
Affiliate marketing is a second way to earn on Facebook.
It is a system by which you promote a product, brand, service or company through a Facebook page or groups to your contacts. Thousands of merchants including Amazon, Flipkart, and many others can pay you to promote their products.
You can use affiliate marketing programs offered by these organizations and post their content on your Facebook page. Every time an interested party looks up the advertisement or content you have posted and becomes its customer, you make some money.
Facebook is the single largest common platform on which every business.
You can interact with customers through the instant messenger service available on Facebook.
Facebook encourages people who have unique skills or knowledge to take time and create digital content that can be sold through an app.
Content that can be sold includes PDF files, audios, and videos.
Facebook Ads allows you to create and pot advertisements of various sorts that target a specific group of people based on age, location, and other demographic parameters.
If you have a small home-based business, you can make money by advertising through Facebook Ads.
This social network allows linking with various apps that allow you to open an online store or get memberships.
It is very easy to earn money from Facebook.
All you need is the affinity and time to cash-in on the social media platform.
CONCLUSION
Here are some of the most popular ways to make money working from home online.
Here are 35 jobs tips we chose for you to give you an idea of how to make money online.
So let us say, it won't always be easy. You'll, of course, have to work hard, push through mistakes and failures along the way.
But the truth is, the internet has opened up so many possibilities. To all people regardless of age, location, or background to build a sustainable, online business or side project. And provides the possibility to make extra money online every single month.
Some more suggestions:
To apply for a job online and to complete online job applications, you'll need Internet access, an email address to use for job searching, an up-to-date resume, a cover letter for some jobs, your employment history, and your availability to work if you're applying for a part-time job.
Also, as part of the job application process, you may need to take an online employment test and be prepared to provide employment references.
Before you start looking for jobs and completing online job applications, you'll need an updated version of your resume ready to upload.
You may also need a cover letter to apply for some jobs. Make sure your resume includes your current contact information and work history.
Have a basic cover letter ready that you can customize for each job you apply to. You should always include a cover letter when applying for a job unless the job listing specifically says not to.
Some sites let you upload an existing resume from Microsoft Word on your computer with the click of a button.
Well, sometimes you will be asked to convert the document to a PDF or other kind of file. On other sites, you may need to copy and paste your resume into an online profile or use a resume builder that is incorporated into the job application system.
Some job boards and company websites require users to create an account when they apply for jobs.
It's a good idea to start your online job search by creating an account on at least one of the major job boards.
When you look for jobs online, the most effective way to search is to use job keywords.
Wish you Good luck from our Team!
When unsure what's the right move, you can always trade Forex
Get the number #1 winning technical analysis ebook for trading Forex to your email.
Containing the full system rules and unique cash-making strategies. You'll be surprised to see what indicators are being used and what is the master tuning for successful trades. Including case-studies and images.