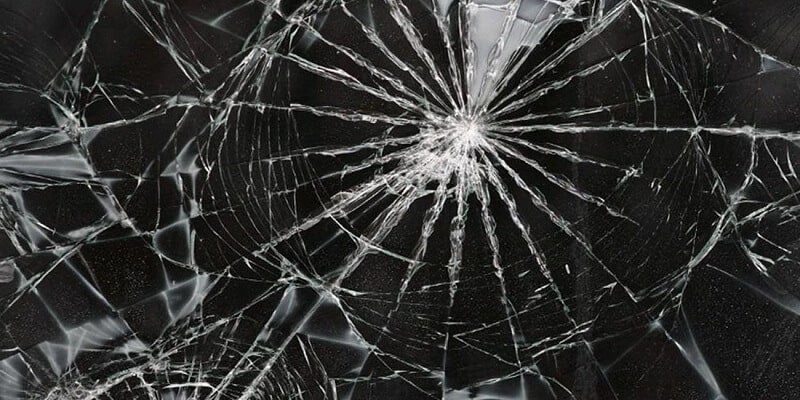 Tesla Cybertruck didn't pass the metal ball test proof
The company has always tried to meet auto-industry standards, which Elon Musk called "production hell.
UPDATE 2019/11/25: Was it an embarrassing public presentation last week or just good marketing? Everything is possible. But one of three investors is sure that Tesla's Cybertruck has a chance to be successful.
After Elon Musk tweeted that the company received over 200,000 orders for the futuristic truck the stock price jumped for 0,99% on Monday and it is currently $336.34. The rumors increased the stock price. Take a look at the chart.

Tesla Cybertruck didn't pass the iron ball test. Are the broken windows the cause of dropping TSLA stock price? During the presentation of the new Cybertruck, something went wrong or the producer didn't test the model enough before it showed it to the public? Anyway, it was hilarious. Okay! Musk tweeted after the reveal of the new model:
"We threw the same steel ball at the same window several times right before the event and didn't even scratch the glass."
The demo on late Thursday included hits with a sledgehammer and bullets that the truck could resist. But something went wrong as the windows broke into a thousand pieces when faced with a metal ball. It didn't pass, though.
And on that very day, the stock price dropped by 6% to $333.04 and Musk's net worth plunged $768m after glass failure went viral. The launch of the Cybertruck experienced a delay since its "armored glass" windows shattered. And Wall Street was worried on Friday.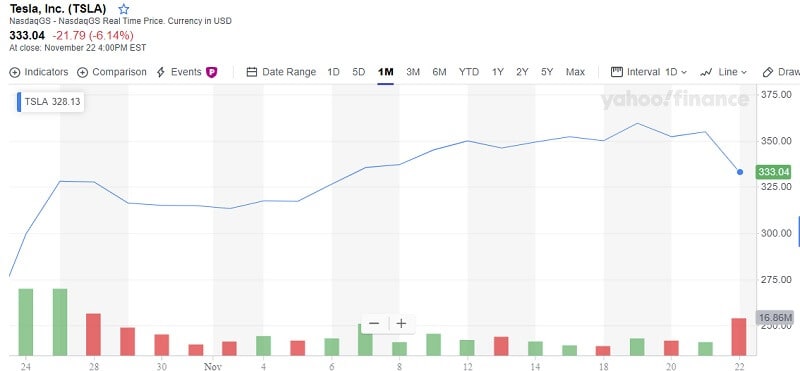 The idea of Tesla Cybertruck is good?
It is constructed from stainless steel, a triangular structure and the base-model truck price is under $40,000. That should point out that Tesla is lowering battery costs. If we put aside the math (can be complicated) we will have a simple conclusion: someone is making EVs under $40.000. 
There will be three models, the cheapest of which, at $39.900, mid-range model,  is priced at $49.900, and the most expensive at $69,900 that will start production in 2022.
Electric vehicles are more costly than classic cars powered by internal combustion engines due to the battery pack. 
However, refueling an EV by plugging it in is cheaper than with gas. And here we come to the pricing. The cost under $40.000 is a powerful promise. It looks the high battery costs are dropping. 
But Tesla stock didn't drop just because it had been higher. Over the past 3 months, the stock price has risen by almost 50% because the third-quarter results were better than expected. However, the drop on Friday looks to be related to the presentation of the Cybertruck and broken windows.
The Robert W. Baird & Co.'s senior analyst, Ben Kallo is positive about Tesla stock, he rated it as Buy and set a target price at $355. 
"While some may consider the Cybertruck too futuristic of a design," he wrote in a Friday research report, "we do think strong functionality will eventually win over Tesla loyalists and enable the company to take share from traditional auto OEMs." 
Competition is big
Ford is working on all-electric F-150, General Motors will enter the market in two years. Moreover, Ford and Amazon supported EV startup Rivian that also will bring something in 2020.
The analyst Jed Dorsheimer from Canaccord Genuity kept a buy rating on Tesla stock and a price target of $375.
But Oppenheimer analyst Colin Rusch wrote he expected Tesla stock to fall because the investors might be skeptical of adoption of the Cybertruck.

Yes, this vehicle is very different from current standards. So, what? Is that a problem?
We think it isn't. The main Tesla problem is that it isn't a carmaker in, it is an innovator. They really should engage some constructors and workers with experience in the auto industry to build them a producing line. The industry veterans know that. Last year, Tesla's factory in California couldn't assemble the Model 3 sedan. 
Maybe it is time for Tesla to follow the auto-industry practices and engage the experts in that field. At least, it will give fewer downturns and mistakes in the construction of their cars.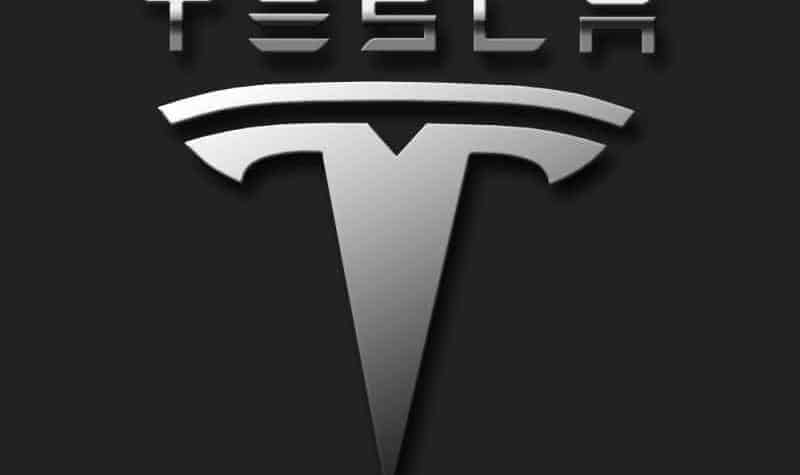 Bottom line
Recently Musk said the goal of Tesla is to create a system that provides "the most amount of fun you can have in a car.
And Tesla added a "Caraoke" library of songs and lyrics, there are more games in Tesla Arcade. A partnership with gaming company StudioMDHR for its game Cuphead is signed. So, full entertainment is here. Where is the car?
Tesla's Cybertruck obviously didn't pass the metal ball test. Will the stock survive that hilarious experiment? This EV maker is spending a lot of time on something the other car makers have almost led to perfection.
That can make larger trouble in its business. Anyway, after the fiasco, Musk tweeted: "Guess we have some improvements to make before production haha." Yes, you have, indeed.
When unsure what's the right move, you can always trade Forex
Get the number #1 winning technical analysis ebook for trading Forex to your email.
Containing the full system rules and unique cash-making strategies. You'll be surprised to see what indicators are being used and what is the master tuning for successful trades. Including case-studies and images.