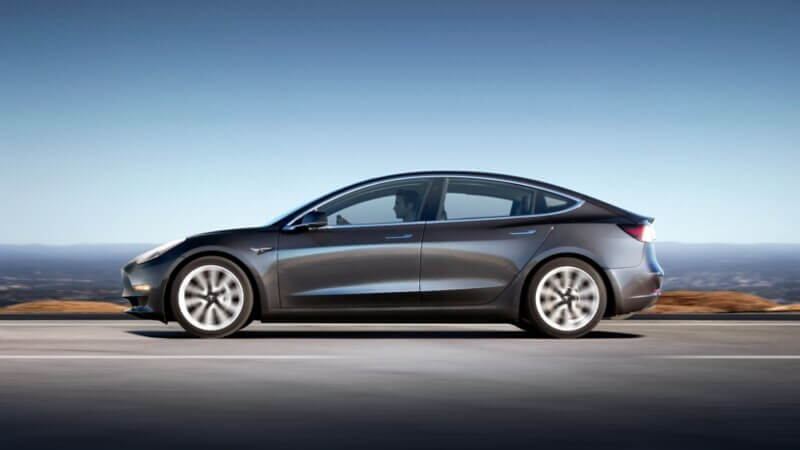 Tesla's stock had its best trading day on Thursday since May 2013.
The third-quarter was profitable and better than anticipated
The investors are sure it is the beginning of rising to $4,000
Tesla's stock jumped big on Thursday after the company had a surprisingly profitable third-quarter. The turn came from excellent progress in its Shanghai factory and that caused the stock price to rise. Also, the fact that the company is making cash and boosting margin has influence.
Tesla shares rising about 17% during yesterday afternoon's trading and gain $298 per share. The traders that shorted the stock or were betting it will decrease in price, lost almost $1,4 billion, is S3 Analytics estimation. The closing price was $299.68, and 17.67% of rising was the confirmation of the stock's best single day of trading since May 2013.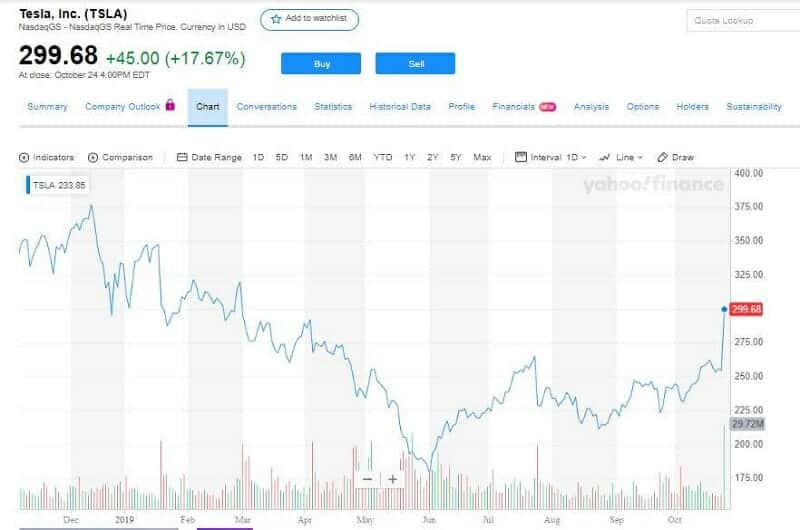 Tesla Stock Jumped Opposite to Wall Street Expectations
This was surprising for Wall Street analysts too, they showed more optimism about Tesla's future in the light of new stock price.
But even with the opening price of $300 (the last time is seen in February this year) the stock continued negative for the year, down 10% for 2019.
The important fact is that Tesla had good free cash flow in the last quarter. The company had a steady growth in overall earnings and sales. Having in mind that the auto industry is lowering it is a real success. 
Distrust in Tesla
Maybe the best example of distrust in Tesla arises on Wednesday just before the Q3 earnings report. ARK Group DMCC sold 150,000 Tesla shares but later they stated CNBC that its "conviction in Tesla has not changed" and that Tesla is still one of the most important holdings in Ark's traded funds. The selling of Tesla shares was explained as "a portfolio management thing." There are some rules related to Ark's funds that say that no single stock can be more than 10% of their portfolio.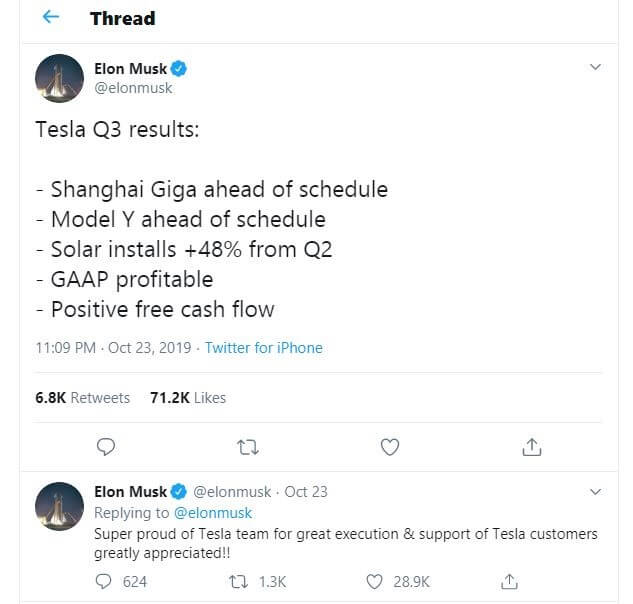 Bottom line
Tesla stock jumped on Thursday while investors were amazed by the company's third-quarter earnings report.
The day before, the automaker reported improved third-quarter earnings per share of $1.86. That is less than $2.90 in the previous year, but it is above Wall Street expectations of a loss of 46 cents. Tesla made a revenue of $6.3 billion for the quarter.
It returned to profitability and recorded positive free cash flow. Tesla reported in its Q3 that operating costs are at the below level since its Shanghai-based factory is fit for production ahead of schedule and since Model 3 production started. CEO Elon Musk said he was "super proud" of the Tesla team. 
The current consensus among 33 surveyed investment analysts, according to CNN Money com. is to hold stock in Tesla. 
Several Wall Street analysts boosted their price target on Tesla after it reported an unanticipated third-quarter profit and more economical operating expenses.
If Traders-Paradise has good data, Tesla's stock price could reach somewhere between $315 and $365 to the end of this year with a tendency to reach $2,500 in the next five years. Tesla stock is attempting to recover the 300 price level but the buy point isn't clearly visible.
When unsure what's the right move, you can always trade Forex
Get the number #1 winning technical analysis ebook for trading Forex to your email.
Containing the full system rules and unique cash-making strategies. You'll be surprised to see what indicators are being used and what is the master tuning for successful trades. Including case-studies and images.