2 min read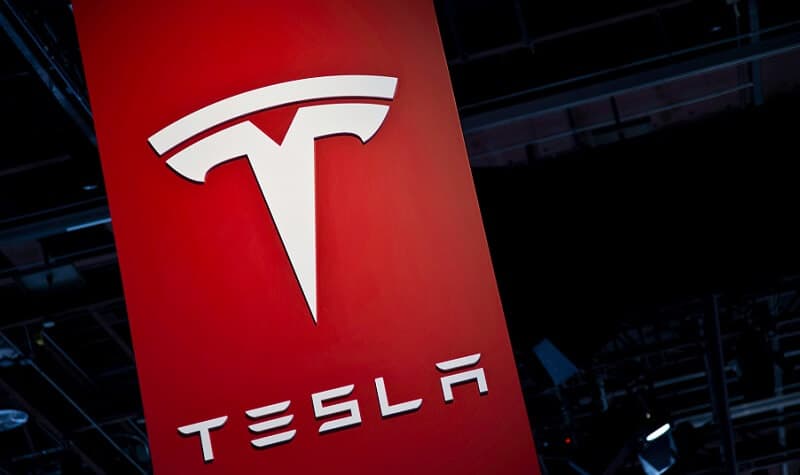 Tesla shares are rising. After Tesla (TSLA) reported a  record second-quarter car delivers, Jerome Guillen, its automotive president, announced the firm has a plan to make a big jump in production of electric cars. They are opening new hirings. 
Bloomberg revealed Guillen's email to employees: "The electric-car maker is "making preparations" to raise output at its factory in Fremont, California, Jerome Guillen, Tesla's automotive president, wrote Tuesday. "While we can't be too specific in this email, I know you will be delighted with the upcoming developments."
"As we continue to ramp up production, please tell your friends and neighbors that we have lots of exciting new positions open, both in Fremont and at Giga," Guillen wrote in the email to employees.
According to Guillen's email, the previous problems with Tesla cars are fixed. In this email, he wrote the Tesla: "hit new records in all production lines for output and efficiency," and added that "quality is also reaching record highs."
In the first six months of this year, Tesla sold more than 67,500 new Model 3 in the US market. Tesla's rivals sold at the same time from 3,500 to 8,500 units of their hybrids.
This new email can be a terrifying moment for them.
As a consequence, Tesla shares are rising on that Guillen's report that it will boost production.
In the last trading day, Friday, last week Tesla's shares rose to $245,06 from Thursday's close of $238,60 a share.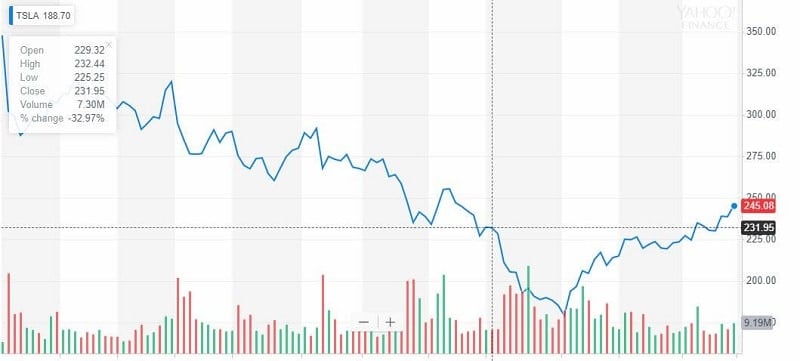 But nothing is so easy with Tesla.

Tesla Inc. and Apple Inc. both assume they were betrayed by an engineer who defected to the same Chinese startup. They both accused an engineer who operated on its Autopilot program of taking the extremely secret files when he quit and start to work for.
XMotors.ai is the U.S. research unit of Guangzhou-based Xpeng.
A few days ago, Tesla asked for Apple's cooperation in a prosecute. Tesla sued the mentioned engineer.
The lawsuit is filed to a court last week.

Tesla requires insight into the engineer's emails and forensic examination on his electronic devices. The company revealed that it has also assisted the iPhone maker with a subpoena.
The documents Tesla asks from Apple aren't specified in the filing, it is obvious that they have a mutual opponent in Xpeng.

Last July, one of Apple's hardware engineers was prosecuted for similar reasons, he shifted to work for this Chinese company and took the secret data with him. The engineer has declared not guilty.
Guangzhi Cao, the former Tesla engineer, confirmed in a court filing that he downloaded Tesla's Autopilot-related source code to his private iCloud account, but rejected wrongdoing.
Elon Musk's automaker overcame Wall Street expectations. Tesla is expected to report second-quarter earnings on Aug. 7.
"While we can't be too specific in this email, I know you will be delighted with the upcoming developments," Guillen said.
Tesla Motors increased 2.72% in the last trading day, Friday, 12th Jul 2019. The share price rose from $238.60 to $245.08.
Moreover, the share price increased at 9.98% in the last 2 weeks.
Along with the price, the volume has grown too. In total, 1.62 million more shares were traded in comparison wit the day before.
This exactly means, 9.08 million shares were traded for almost $2 224.42 million.
The bottom line

Tesla shares are rising and Traders-Paradise opinion about Tesla as an investment is positive. Yes, we know, Tesla had some problems.
If you are seeing the stocks with a solid return, Tesla can be a valuable investment choice. Based on their plans we anticipate a long-term gain. For five year investment, your return can be almost 13%, meaning if you invest $100 now, after 5 years your investment will be about $113 worth.
Billionaire investor Ron Baron predicted that Tesla's stock will touch $1,000 by 2020.
This means that Tesla's stock could be traded between $500 and $600 next year. This indicates that there is an upside potential of at least 35%.
As we wrote about a month ago Tesla shares drop but it could a 50% grow within a month

When unsure what's the right move, you can always trade Forex
Get the number #1 winning technical analysis ebook for trading Forex to your email.
Containing the full system rules and unique cash-making strategies. You'll be surprised to see what indicators are being used and what is the master tuning for successful trades. Including case-studies and images.