Trade Command Center: Is This Finding Trending Opportunities Software On the Forex Markets Is Legit or Not? + Results
Welcome to our Trade Command Center review!
In this in-depth review of Trade Command Center we'll uncover everything you want to know about the pros and cons of TCC. 
Let's start.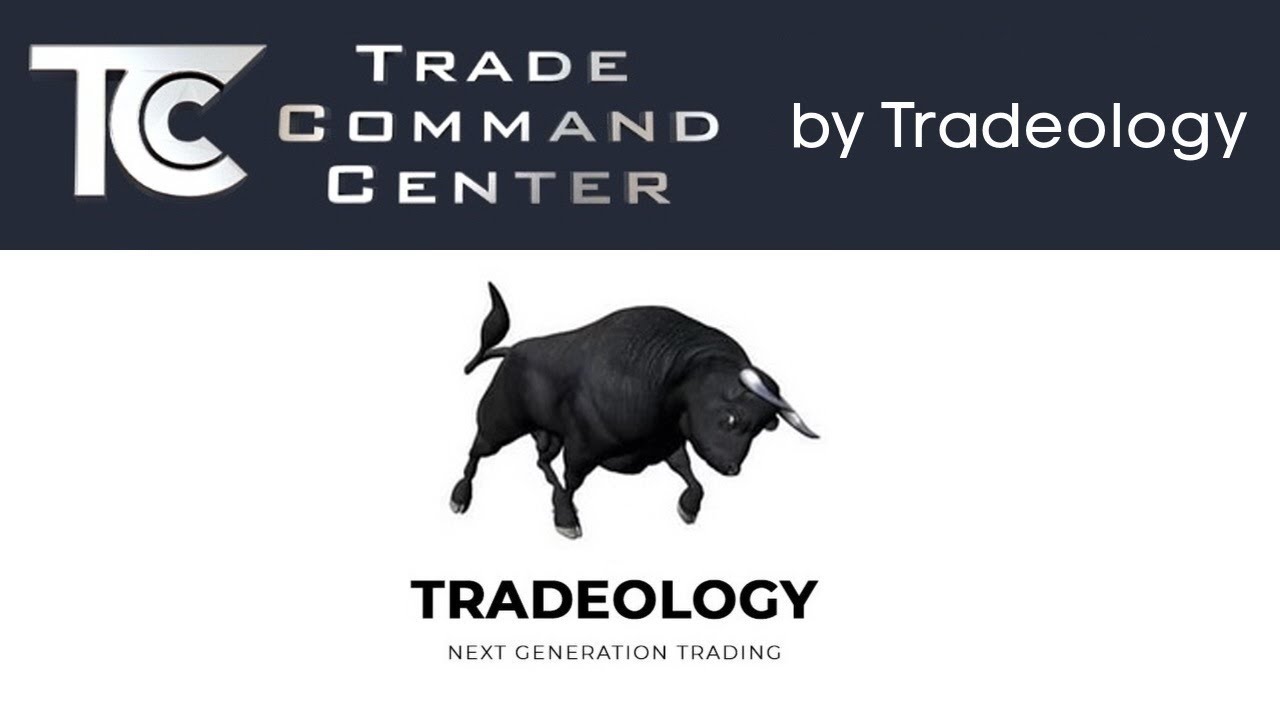 Trade Command Center At A Glance
Product name: Trade Command Center
Last update: July 2021
Product website: TradeCommandCenter.com
Price: $499 (Looking for a cheaper option? Check out our Forex Trendy review)
Type: Trend scanning software / forex trade signals / additional material
Rating: 4.5/5
Recommended: Yes! (see why below)

==> Check Out Trade Command Center Here <==
Overview: What Is Trade Command Center? What Do I Get?
Trade Command Center, which which have years of experience, is assisting traders to use technology tools to gain advantages in the Forex markets and increase their profitability regardless of their own trading style by finding and identifying trends and signals over the market.
Basically, it's proprietary software that runs inside a membership website and works purely on price action.
You can have access to the software simply from your browser and you can also download the desktop software, which includes much greater variety of signals and trend indicators developed specially by Trade Command Center team. 
Plus, many more bonuses are included, see some of them below.
What Makes Trade Command Center Different?
We particularly like the fact that Trade Command Center is not only analyzing and showing you opportunities, they also add comments below so everyone, no matter their experience, will understand what they should do. We review many forex scanners, this one is the only one that does it so well.
What makes Trade Command Center particularly interesting and richer than other software we tested, is that the software identifies emerging patterns – so you're not dealing with "after the fact" situations like with so many other robots and software that only look good in backtests.
We tested 3 different scenarios, just to get a sense if it works or not. The results below.
The Most Important Question: Does it work?
So you know us, and those who don't, I'd like you to know that we analyze data for a living. That's what we do. So to answer this question, it's best to just let the data speak and you will be the judge.
In short – Yes, it does work.
The second most important question: Does it worth my money?
I'm gonna be straight forward with you – it depends.
Do you like to be on the losing team or not?
Because no matter if you're new or pro, this is for you. In this article I will show you exactly why this product is worth every penny, and if not – you got your refund guarantees, so it's basically a win-win.
Who Is Trade Command Center For? Who Should Avoid It?
Although the software is like playing a video game with cheats, it might not be a great of a help to you if you're already making lots of money when trading forex by using highly profitable methods or algorithmic trading. 
However…
While we've experience this software ourselves, and seeing professional traders use it, we can surly recommend Trade Command Center to beginners and advanced traders, who want to use tools they never had access to.
If other traders need to hunt for food, you can just go to the groceries store.
If you sometimes feel you don't understand the Forex markets – this is 100% for you!

==> Check Out Trade Command Center Here <==
Should I Purchase?
You should purchase. This software can easily return your investment in short period of time, if you use it wisely.
They sometimes offer sales and we asked them to sometimes offer our visitors special kind of pricing, so be sure you use this link:
And you can cancel anytime.
Is There A Guarantee? What If I Don't Like Trade Command Center?
Trade Command Center comes with an unconditional:
60-Days 100% Money-Back Guarantee.
Rest assured you're backed by Clickbank's unconditional 100% money-back guarantee for a full 60 days.
This means ZERO risk for you.
We trust Clickbank and the creators of Trade Command Center for years already, and never have been disappointed.
That's nice and all, but I don't like to stare at the screen all day
So do we!
That's why it's so cool because you get notified when new opportunities appear via email.
This is how the email will look like:
And you're maybe curious to know how that opportunity above went?
I tested it, of course, and these are the results:
This is the image I get when clicking on the "Click here to view the chart" in the image. It says I should place my Entry, my Stop Loss, and my Take Profit lines. I went and copy these numbers and applied them on GBPCAD pair.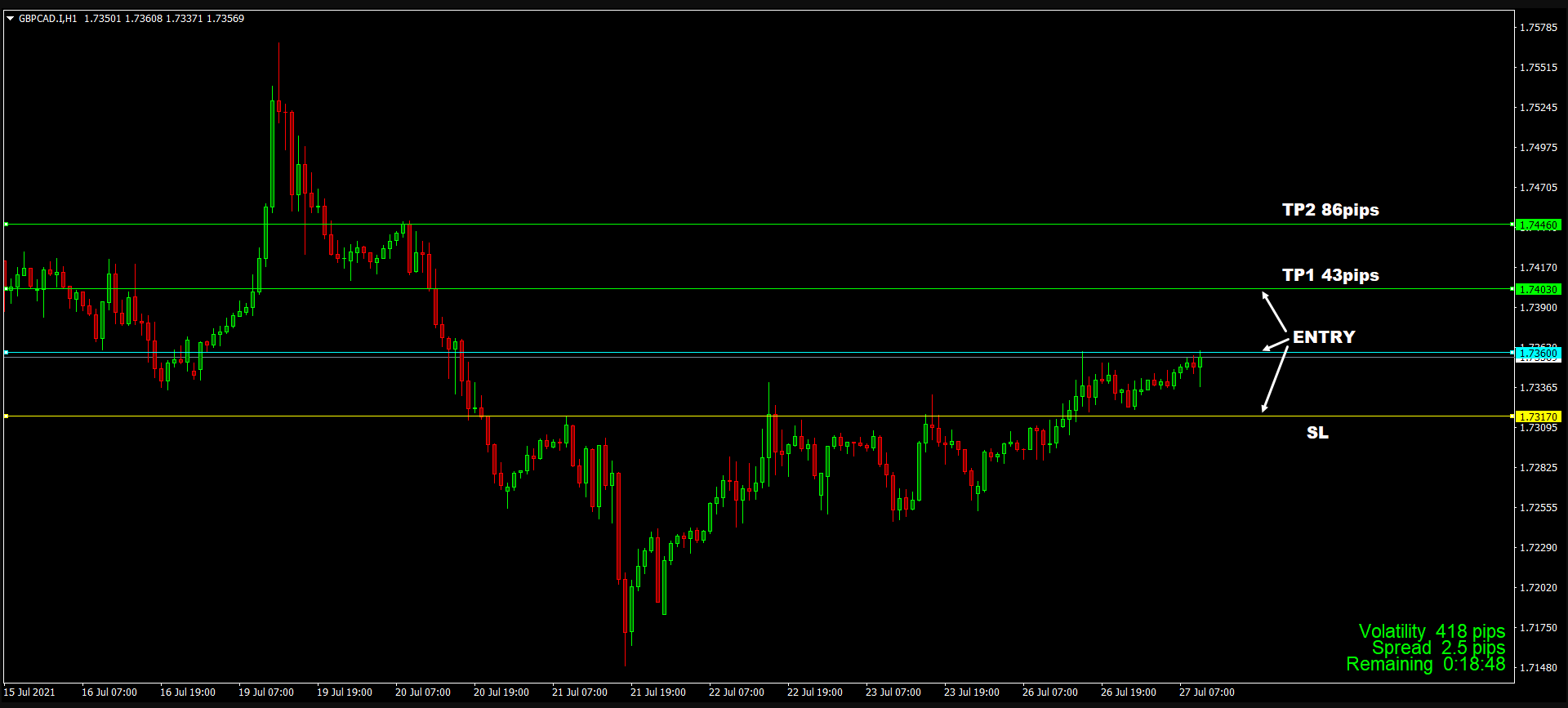 And times go on….
Here's what happened at the end:
It was SO close to the Stop Loss line, but did NOT touch it! Amazing.
Then, went up directly to Take Profit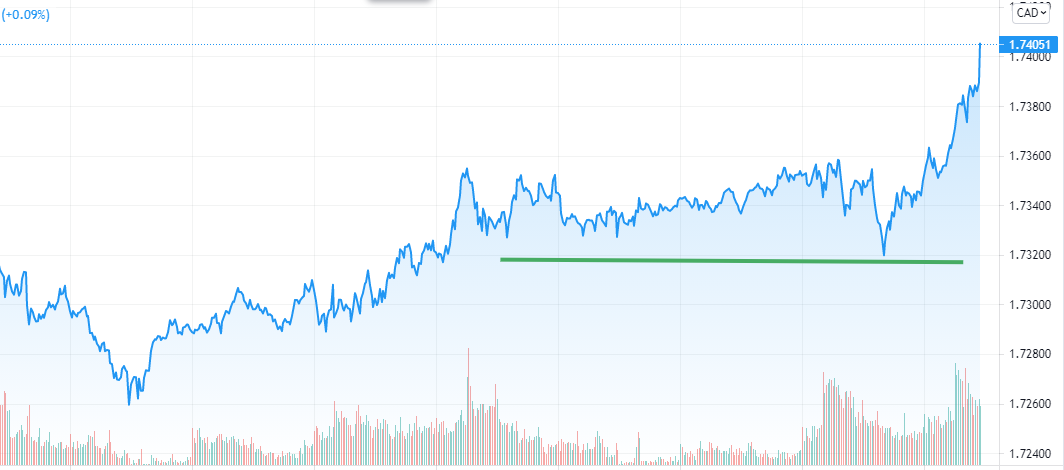 Success!
(See more case studies below)

==> Check Out Trade Command Center Here <==
What Time Frames Are Covered?
1 Minute
5 Minutes
15 Minutes
30 Minutes
1 Hour
4 Hours
Daily
Weekly
Monthly
What Does The Member's Area Look Like?
Trade Command Center member zone looks like this: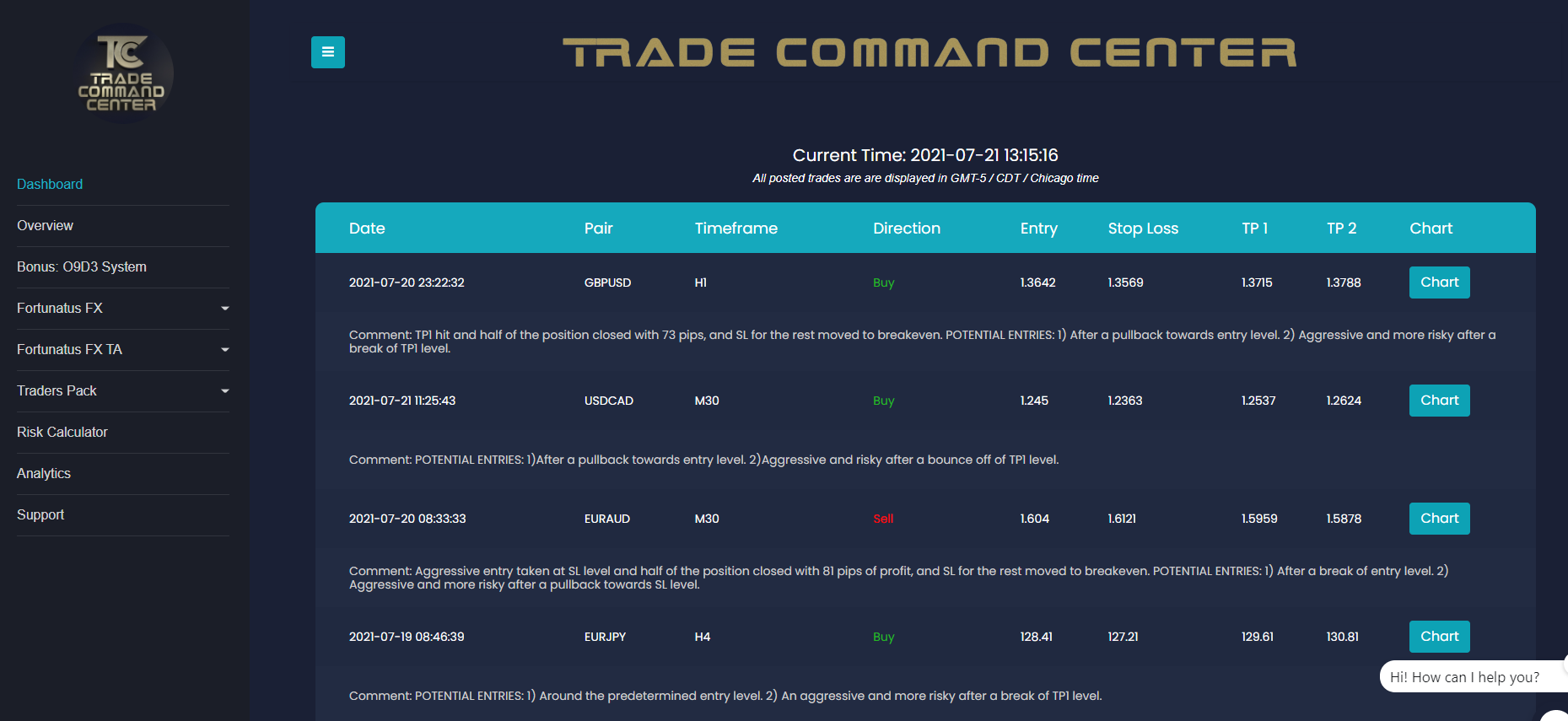 On the lest you can choose the navigation. On the main screen are the opportunities you have at the moment. We screenshot this image and wanted to test the first 3 opportunities shown in the table.
These signal were buy on GBPUSD, buy on USDCAD and sell on EURAUD.
Testing The Signals – REAL Case Study Scenarios + Results
We took it on ourselves to test the software and to see if what they're saying is true. The results amazed even us. 
The First Oe: GBPUSD (Buy position)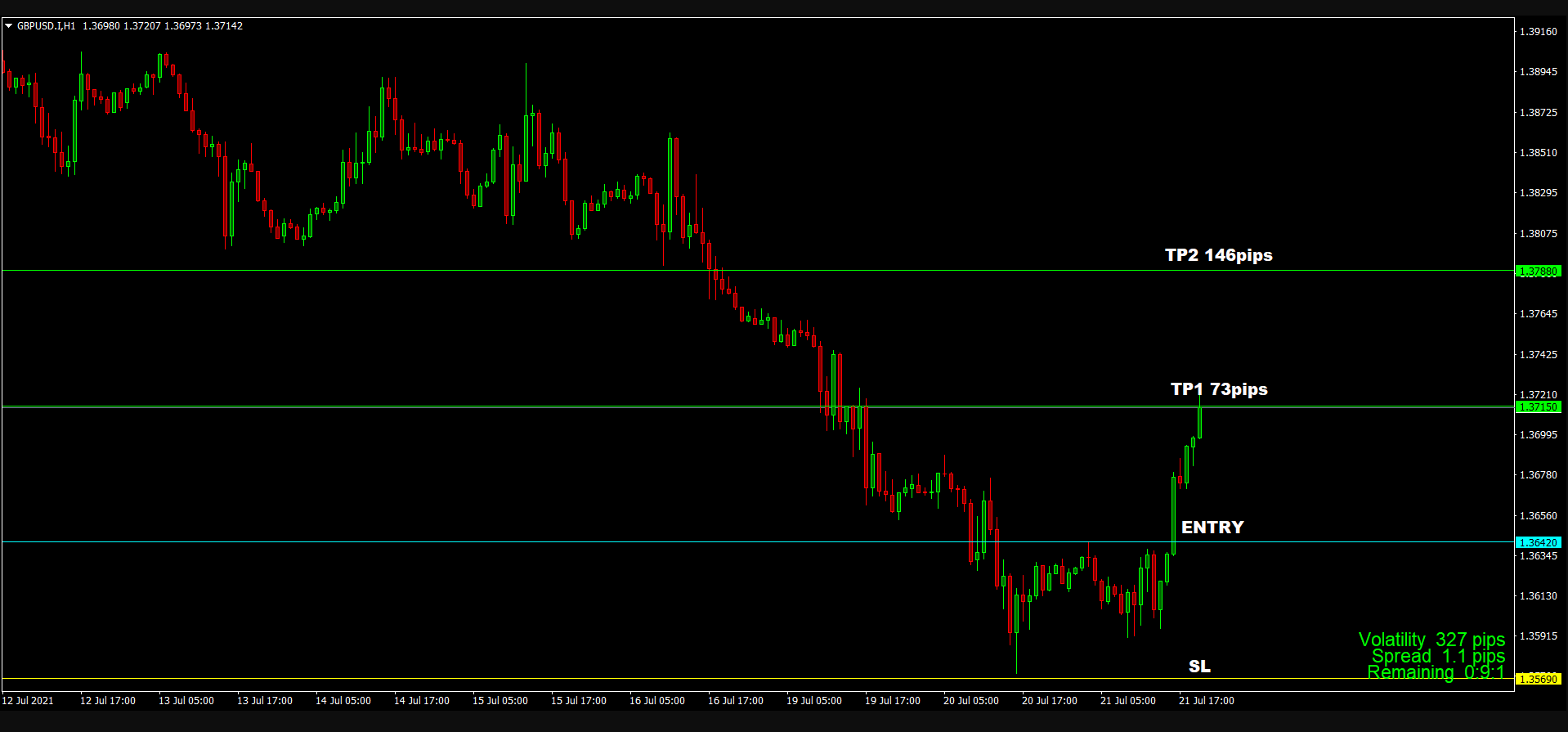 As you can see it did reach the enter point and then to profit point. Success!
The Second: USDCAD (Buy position)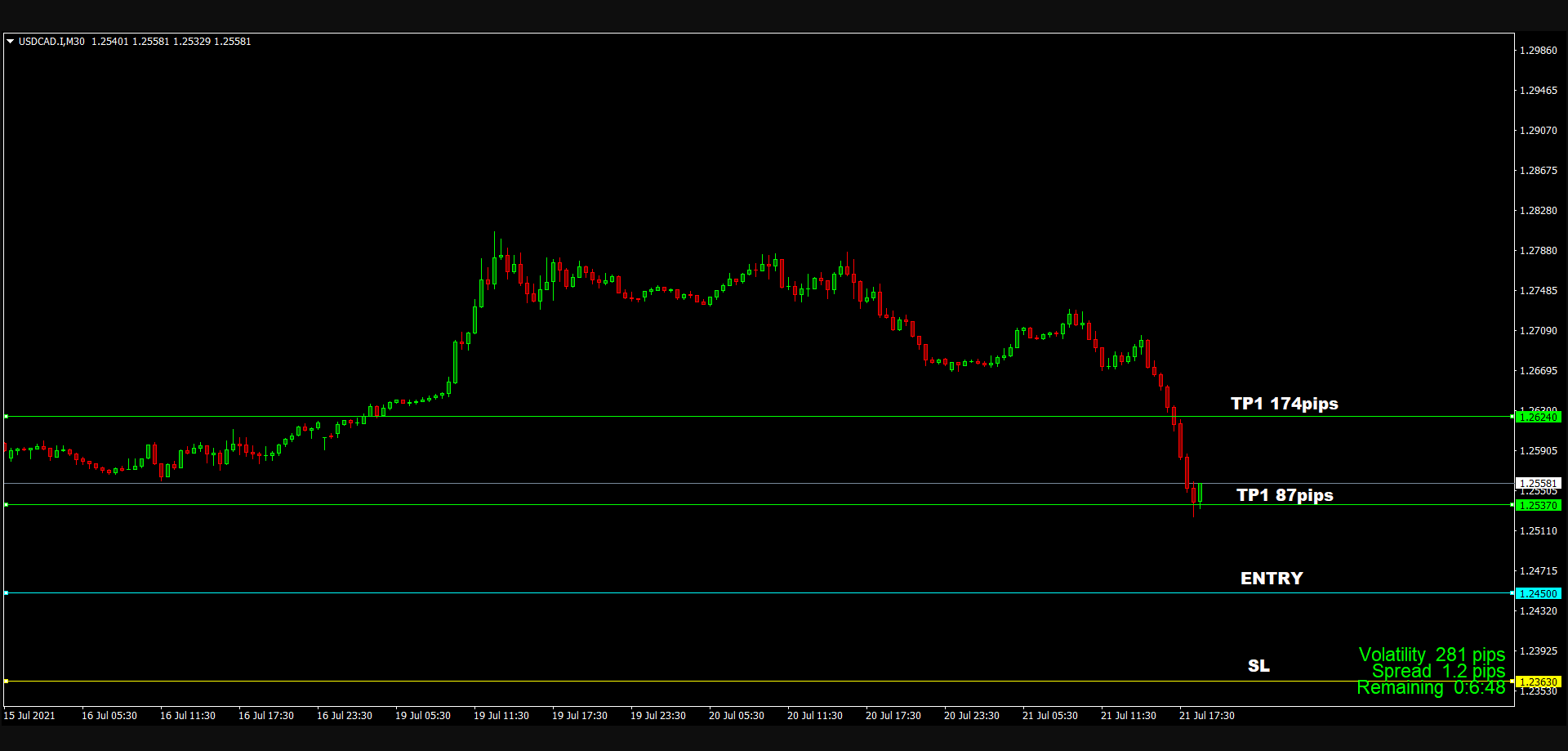 Unfortunately, did not yet hit the entry level, so no loss no profit.
The Third: EURAUD (Sell position)
This one I took screenshot both from the software, and the famous forex website: fxdaily.com.
And this is what happened next (from fxdaily.com)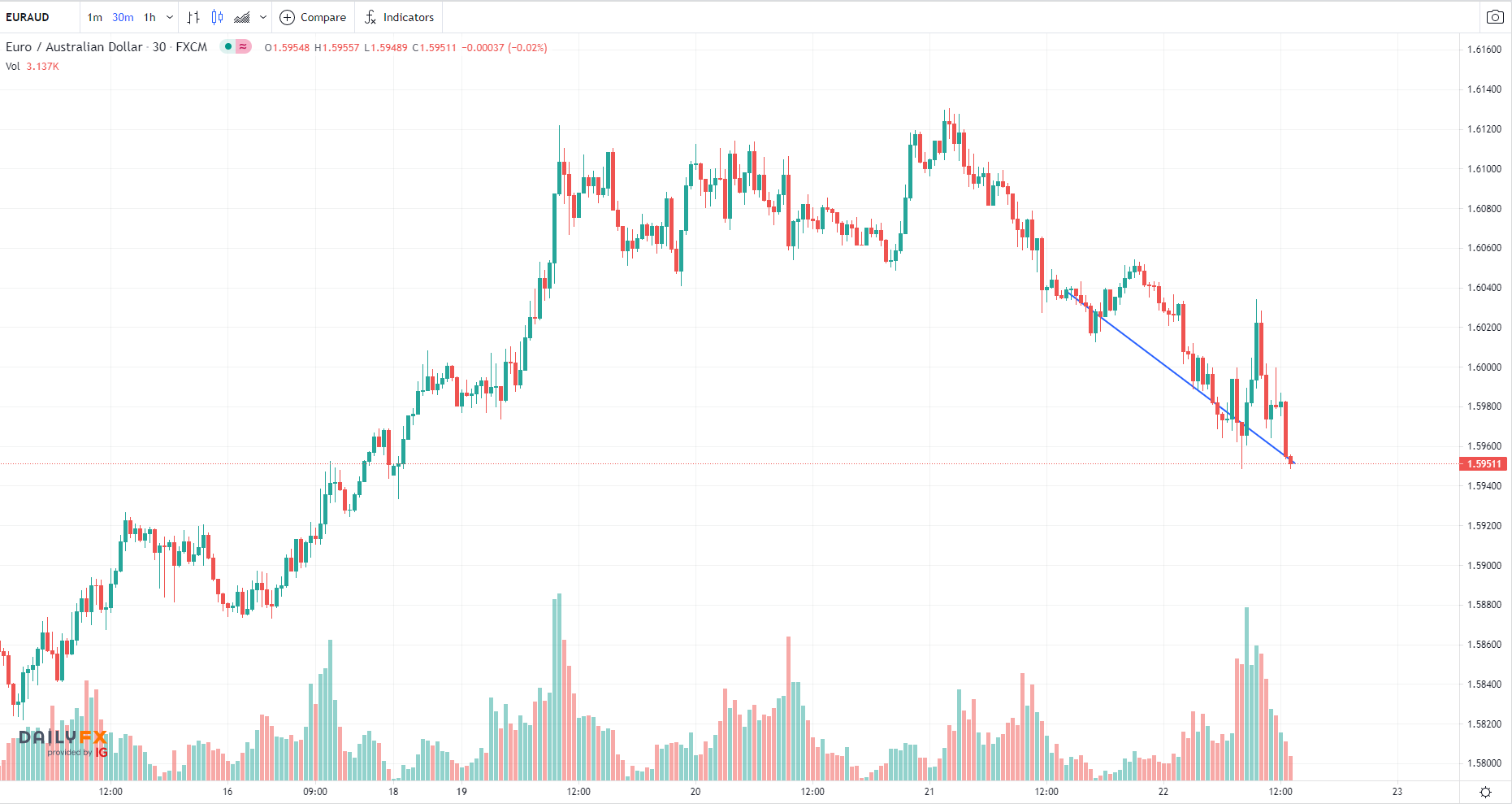 Another major Success!
That's All Great, But Why Should I Even Care About Price Action Trading?
Well, this a review about Forex Trendy and not a tutorial or introduction into price action trading.
In short: The most successful traders in the world look at price charts and take price action into account when making trading decisions.
If you haven't done so yet, we highly recommend you grab our short but powerful guide here! It's 100% free.
We go into detail about price action trading and why it's so important in this PDF guide.
More Special features You Can Find Only in Trade Command Center:
Fortunatus, Lessons, Addons, Risk Calculator, Re-entry indicator, Major Levels indicator, and many more surprises. Recommended! 
Lessons, webinars, ebooks. Everything you need to fully understand what's going here is available, for free to users.
Will Using Trade Command Center Prevent Me From Sufferings Loses In the Forex Markets?
No!
This software can bring only this close to profiting, but the rest up to you. No one can guarantee 100% profits.
But, as we can see so far, this software have more than 95% success rate according to this image: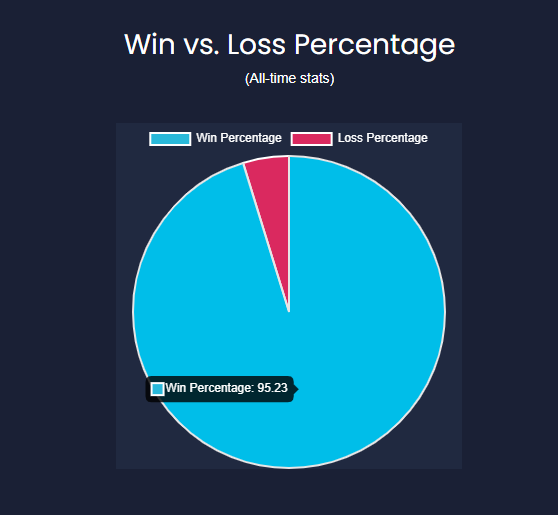 All we aim to do as pro traders is to identify & trade high probability, low-risk trading opportunities.
And that's exactly what this underpriced piece of great software is helping you with!
Nothing more, nothing less.
OK, That Sounds Good. Where Can I Find More Info?
If you have any question that our review here did not answer, please get in touch with us here.
We'd love to hear from you!
Click the green button below to find out more: