Forex Trendy Review – Is This Trend Scanning Software Legit?
Welcome to our Forex Trendy review!
In this in-depth review of Forex Trendy we'll find out if this trend scanning software can help you improve your trading results, and who should pass on this offer.
Let's dive in.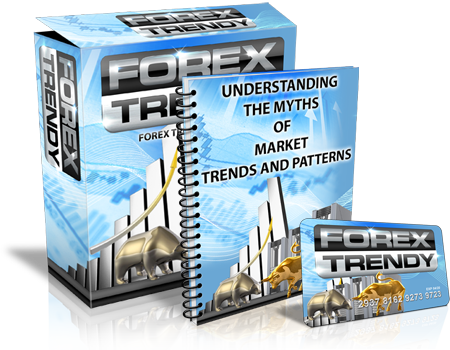 Forex Trendy At A Glance
Product name: Forex Trendy
First released: 2012
Last update: March 2021
Product website: forextrendy.com
Type: Trend scanning software / forex trade signals / additional material
Rating: 4.5/5
Recommended: Yes! (read on why)

==> Check Out Forex Trendy Here <==
Overview: What Is Forex Trendy? What Do I Get?
Forex Trendy, which is around since 2012, is helping traders to increase their profitability regardless of their own trading style by objectively identifying strong trends and clean market patterns.
Basically, it's proprietary software that runs inside a membership website and works purely on price action.
So you can access the software simply with your browser, and it helps you to objectively identify trends and patterns, such as breakouts out of triangles, flags, wedges, and trend lines.
Plus, as a bonus, you'll also get access to a special report inside the member's portal.
What Makes Forex Trendy Different?
We particularly like the fact that Forex Trendy analysis and sorts trends that it found by their inherent strength. 
What makes Forex Trendy particularly interesting and different from other software we tested, is that the software identifies emerging patterns – so you're not dealing with "after the fact" situations like with so many other robots and software that only look good in backtests.
That means, we as traders can totally focus on trading our method, style, patterns, or signals within the context of a strong trending market.

Who Is Forex Trendy For? Who Should Avoid It?
Although the software can confirm your trades and guide you to longer-term, higher-reward-to-risk trades, if you're already a super profitable trader, or use high-frequency or arbitrage-type trading systems, we think Forex Trendy might not be of great help to you.
However…
While we've seen professional traders at institutional order desks working with this software, we particularly recommend Forex Trendy to beginners and advanced traders, who want to increase their profitability.
If you're struggling to consistently identify your trading edges in the market, or you can't consistently spot high probability, low-risk trades, Forex Trendy might make all the difference to you!

==> Check Out Forex Trendy Here <==
What Does Forex Trendy Cost?
Glad you asked! 🙂
This is where it gets a bit crazy… At first, we thought this might be a joke.
Forex Trendy comes at an almost laughable price of
$37 per quarter!
This turns out to be $12.33 per month – for full, unrestricted access to the software!
And you can cancel anytime.
Think about this for a moment…
What does one – just one – failed trade cost you?
What if you could have avoided just one failed trade? 
Or in different words: What if this software could help you to make just one or two profitable trades per month?
Would this be worth $12.33 to you?
It surely is worth it for us. In fact, we think it's a steal at this price!
And if this wasn't already good enough…
Is There A Guarantee? What If I Don't Like Forex Trendy?
From our review here we so far learned that this software can help us to identify trends early and find imminent breakouts out of patterns, in the direction of the prevailing trend…
So if you're trading forex as we do, we highly recommend you check the software out here.
Now, if for whatever reason you don't like Forex Trendy or you think it's not helping you at all with your trading…
Forex Trendy comes with an unconditional:
60-Days 100% Money-Back Guarantee.
Yep, you read that right. You're backed by Clickbank's very generous, unconditional 100% money-back guarantee for a full 60 days.
This means ZERO risk for you.
We trust Clickbank and the creators of Forex Trendy for years already, and never have been disappointed.

==> Check Out Forex Trendy Here <==
That's All Great, But I Don't Like Staring At A Software All Day Long!
And that's true for us as well!
Luckily, the creators listened to their client's feedback and integrated two types of alerts:
audible alerts
email alerts
Here's what we did ourselves: We created a separate, new email address just for the alerts that come from Forex Trendy!
That way, we are able to mute the alerts on our regular email inbox, but we are still informed on our phones, once Forex Trendy identified a new trading opportunity.
Now, if you're trading on a laptop or desktop pc, you don't even have to do that.
Forex Trendy can alert you by just keeping the browser tap open.
What Time Frames Are Covered?
1 Minute
5 Minutes
15 Minutes
30 Minutes
1 Hour
4 Hours
Daily
Weekly
Monthly
What Does The Member's Area Look Like?
Check out this video to get a run-through of the member's area:
https://s3.amazonaws.com/vid44/forextrendy2.mp4
That's All Great, But Why Should I Even Care About Price Action Trading?
Well, this a review about Forex Trendy and not a tutorial or introduction into price action trading.
In short: The most successful traders in the world look at price charts and take price action into account when making trading decisions.
If you haven't done so yet, we highly recommend you grab our short but powerful guide here! It's 100% free.
We go into detail about price action trading and why it's so important in this PDF guide.
Will Forex Trendy Help Me Never Have A Loosing Trade Again?
No!
We're professional traders and honest people, so let's get straight to the point:
If you think you can become a profitable trader by trying to completely avoid all losing trades – it's not going to happen!
Every successful, professional trader has losing trades.
That's normal.
Anyone telling you otherwise is clearly NOT having your best interest in mind. It's not possible to never have a losing trade.
All we're doing as pro traders is to identify & trade high probability, low-risk trading opportunities.
And that's exactly what this underpriced piece of great software is helping you with!
Nothing more, nothing less.
OK, That Sounds Good. Where Can I Find More Info?
If you have any question that our review here did not answer, please get in touch with us here.
We'd love to hear from you!
Click the green button below to find out more:

==> Click Here To Check Out Forex Trendy

Watch The Promo-Video Here:

==> Click Here To Check Out Forex Trendy

Want To See Us Trading Using FX Trendy In Action?