3 min read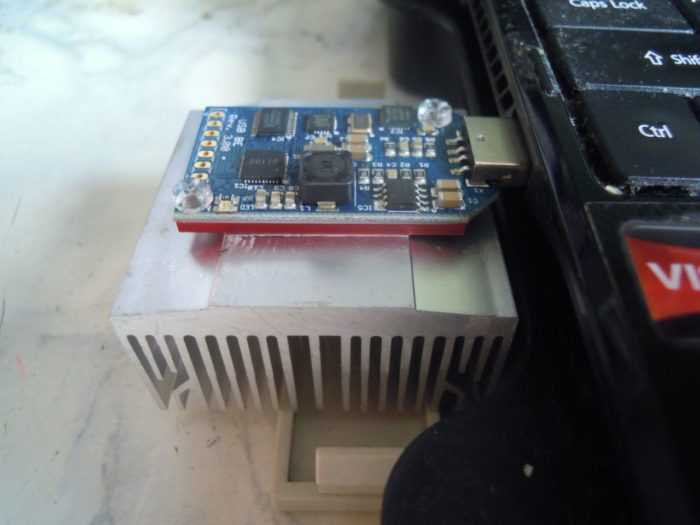 To introduce ASIC miner, we have to know what crypto mining is. The mining is not just a way to make money but an essential and fundamental piece of any cryptocurrency. Mining is the mechanism that secures the cryptocurrency blockchain and continuously enlarge it. Cryptocurrency Mining is important like it is an important central bank in any economy. The main difference is that mining is costly and is regulated by the network rules.
In economies, printing new money is cheap and happens by the will of politicians and bank officials.
Cryptocurrency mining was originally designed to be something everyone could do with their home computer, but those days are long away behind us. Today, whether you're mining Bitcoin, Litecoin, DASH, or some other cryptocurrencies, the most effective way to do so is with a piece of hardware known as an ASIC miner.
It's not a desktop PC or a dedicated graphics card mining rig. It's something else. Full name is Application specific integrated circuits. That are chips that are designed with a singular purpose, ranging from audio processing to managing a cellphone call.
In the case of cryptocurrency mining, these chips are built into specifically-designed motherboards and power supplies. All constructed into a single unit. It is an intentionally designed and developed hardware right down to the chip level.
What ASIC miner does
In short, mining is the process of running complicated calculations in the search for a specific number. Mining hardware has to run through many calculations before finding that number. In proof of work systems like Bitcoin, the first one to find that number gets a reward in Bitcoins.
Miners also try and find that number and tend to earn more if they have faster hardware. That's why people who can afford it opt for ASIC miners because it gives them the greatest chance of earning cryptocurrency in exchange for their investment.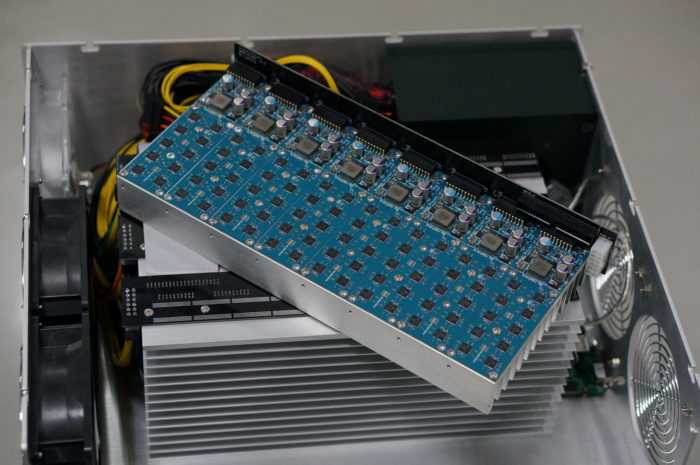 Each cryptocurrency has its own cryptographic hash algorithm. ASIC miners are designed to mine using that specific algorithm.
Bitcoin ASIC miners are actually designed to calculate the SHA-256 hash algorithm. In the case of Litecoin, it is Scrypt.
Technically they could mine any other coin based on the same algorithm. But people who buy ASIC hardware designed with one particular coin in mind, mine that coin.
Why is ASIC miner better?
ASIC miners differ from CPU mining system in more general pieces of hardware which are designed to do more than one thing.
While mining cryptocurrencies, the most important thing is that the cryptocurrency you mine is worth more than what you spend on hardware and electricity. Those margins are closer than you can imagine. Mining cryptocurrency can be very expensive.

Hardware can be expensive, and you can spend thousands of dollars a year in electricity to run.
That's why the mining hardware you choose, have to have more efficient systems. This is incredibly important. That's where ASIC miners come in. They are designed from the ground up to perform the calculations required by a specific cryptographic hash algorithm used by an individual.
They are unbelievably efficient at doing so. They're powerful, they are offering a high "hashrate", and energy efficient, using far less power than a more general piece of hardware might do for the same task.
This combination of performance and low-power usage are the reasons why they are much more economical than other hardware.
In the case of Bitcoin and Litecoin, ASIC mining is just about the only way anyone mines those cryptocurrencies any more.
How to choose the best ASIC Miner
The main factors that will help you to determine the best Bitcoin ASIC miner for your personal needs are:

1 Hash rate. Hash rate is measured in hashes per second. The more powerful your miner is, the bigger the block reward you get.
2. Efficiency. Hash rate is not the only nor final factor when it comes to picking the best Bitcoin miner. It also has to make the best use of the amount of electricity you spend. Your mining profitability highly depends on your electricity expenses, because you want to get the maximum amount of Bitcoin.
3. Price. At early stages of Bitcoin mining, it is all about counterbalance with your initial investment. You have to calculate the mining profitability and decide whether it's worth purchasing a leading miner. Also, you can simply stick around with less expensive one that will give you more efficiency. Not always the most expensive is the most efficient.
5 the biggest ASIC chip producers
Bitmain. The Beijing-based company still controls 85% despite the reports that are losing its monopoly status due to the cutthroat competition in this niche of the cryptocurrency industry. Bitmain managed to grow so quickly because of the enormous success of their Antminer line. That includes the legendary miner Antminer S9. Bitmain operates numerous mining pools that are responsible for more than 51 percent of the Bitcoin hashrate.  

Canaan Creative. Canaan Creative is the second biggest Bitcoin mining hardware manufacturer the world after Bitmain. Apart from plenty of its miners, the company has introduced the first mining TV.

Halong Mining. There is competition. Back in November 2017, another Chinese manufacturer introduced the world's most efficient miner Halong DragonMint 16T, continuing an intense ASIC mining hardware race.
The best ASIC miner on the market
There is some dilemma Antminer S9, or Antminer S9 Hydro.
Antminer S9 has already become a legend among ASIC miners, but is this still good enough? You can buy 14 TH/s for less than $700. One of the drawbacks of this miner is that it is very sensitive to high temperature.
If you want to use it, your primal task is to ensure that it gets good cooling. Let's say, the best choice is to have one specific room for mining. Bitmain's previous hit product Antminer S7 has drastically dropped in price after they release Antminer S9.
Maybe purchasing a couple of used S7 miners is a good idea.
At the end of August this year, a brand-new ASIC miner appeared on Bitmain's official website named S9 Hydro. Basically, it is the good old Antminer S9, but they added a new hashing board that increases the total hashrate up to 18 THS. Also S9 Hydro produces is not as noisy as other ASIC miners but the other fundamental technological characteristics are almost the same.
Halong Mining made Halong Mining DragonMint T1 in November 2017. This ASIC miner managed to pull off up to 16 TH/s, which is a visible improvement from 14 TH/s offered by Antminer S9s. DragonMint T1 has a bit higher efficiency compared to older Antminer S9s, but it didn't even come close to the previously declared numbers. But, it's up to you to consider whether you want to pay $300 more for this miner.
The advantage
One of the evident advantages of DragonMint T1  as a type of ASIC miner is its cooling solution. It is presented in the form of dual nine blade variable fans which keep the temperature at 25 degrees. This miner was developed with Samsung. After landing a deal with the South Korean tech giant, Halong Mining poses as a viable competitor to Bitmain.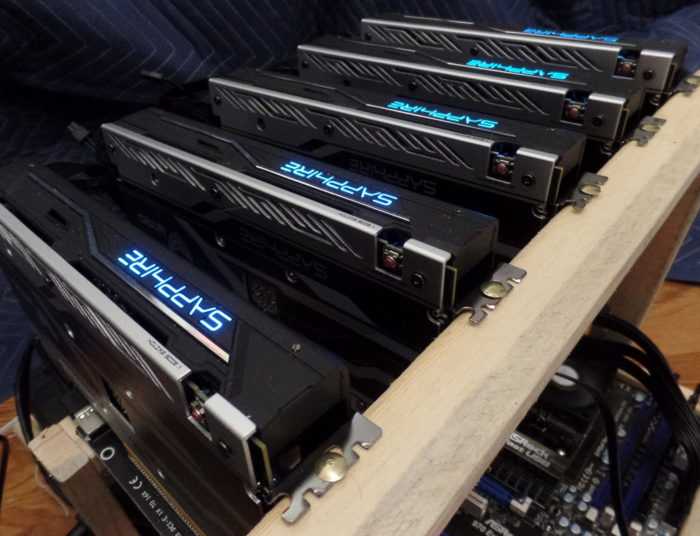 AvalonMiner 821 was officially revealed by Canaan Creative last December after the success of its previous-generation AvalonMiner 741. This miner has a hashrate of 11TH/s. Unlike DragonMint T1, AvalonMiner 821 only has one cooler, but it still provides the owner with a substantial level of cooling. Furthermore, the miner is resistant to different temperatures.
This ASIC miner is absolutely compatible with huge mining pools like Nicehash.com, Slushpool.com.
AvalonMiner 821 trails Antminer S9s by 10 percent in terms of mining efficiency. It is still a viable option for those who want to save some cash. It currently costs around $700. While you still have to buy a $200 PSU for this miner, a total of roughly $900 is still less than Antminer S9.
The bottom line
Where is this ASIC race going?
In this article, we are focusing on the developments in Bitcoin (SHA256) mining ASICs but the mining race is much bigger. All the companies that have entered the Bitcoin mining race will expand to other hashing algorithms to maximize their profit and market share.
A lot of cash is investing in this race. All because of the expectation that the number of mining hardware companies will only grow. Some of the large semiconductor companies may enter the race too. It won't be a surprise if they direct some of their teams' design capabilities to design and fabricate ASIC mining chips. And it is quite likely that every major ASIC manufacturer already has a new 7nm ASIC up its sleeve.
ASIC mining is a huge global industry, so large mining farms are willing to pay millions in order to have a sneak peek of exclusive miners.
Risk Disclosure (read carefully!)
When unsure what's the right move, you can always trade Forex
Get the number #1 winning technical analysis ebook for trading Forex to your email.
Containing the full system rules and unique cash-making strategies. You'll be surprised to see what indicators are being used and what is the master tuning for successful trades. Including case-studies and images.