3 min read
Procter & Gamble shares recovered Tuesday. Its earnings exceeded expectations after removing out the influence of the charge. So, this company is looking for fiscal 2020 with more optimism. Procter & Gamble shares have risen nearly 44% over the past year.
The company reported earnings per share $1.10 and expected revenue at $17.09 billion.
Wall Street expectations were different, analysts predicted P&G earnings per share at $1.05 and expected revenue at $16.86 billion.
P&G reported a fiscal net loss in the fourth quarter of $5.24 billion. It is $2.12 per share. Also, they reported the net income of $1.89 billion, or 72 cents per share, for the previous year. 
Procter & Gamble problems
The main cause of the loss for the quarter ended June 30 was the one-time cost to write down the value of Gillette. The company $8 billion write-downs of its Gillette brand.
Keep out details, P&G gained $1.10 per share, defeating the $1.05 per share which was the experts' expectations. 
Net sales grew 4% to $17.09 billion, beating predictions of $16.86 billion.
The sales volume of the Gillette brand dropped during the quarter. The same had happened to Braun and the Art of Shaving brands. 
Organic sales increased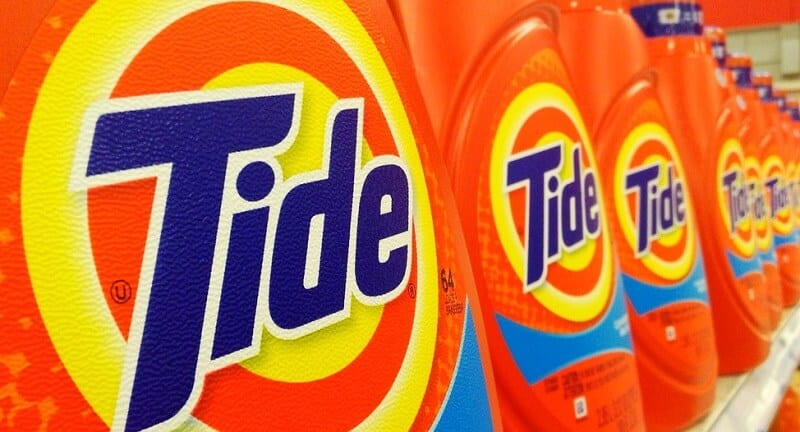 But its organic sales had a positive result because of the price rises, it increased by 7% over the quarter. Expanded sales in developed countries helped too, Tide and Ariel are very popular in those days. 
G&B health-care and beauty products, line SK-II and Olay, also performed well.

The organic sales of Pepto-Bismol and Crest toothpaste jumped up to 10%. Also, the other health care products like Vicks and ZzzQuil increased in the sale.
And, what is interesting, its laundry and dishwasher brands reported sales increase of 10% in the quarter.
The forecasts
The company stated it awaits fiscal 2020 revenue growth by range 3% to 4%. This adds a small negative influence from foreign currency. Wall Street was predicting fiscal 2020 revenue of $69.76 billion, up 3.5% from this year.
Also, Wall Street prediction is earnings per share to rise by 4% to 9%. 
"Our guidance range brackets current market growth with a bias toward continued share growth, while still expecting a strong competitive response," CFO Jon Moeller told analysts on the call, reported CNBC.
The company stated that its current forecast for commodities, foreign currency, transportation, etc. is supposed to end in a "modest net benefit" to earnings growth in fiscal 2020.
Experts were predicting that the company's adjusted earnings next fiscal year would rise by 5.1% to $4.75 per share.
The beginning and the future
Procter & Gamble was founded as a family business in 1837. It was kind of the family uniting after they married two sisters  Olivia and Elizabeth Norris. Both William Procter and James Gamble were immigrants. 
Candlemaker Procter, born in England, and soapmaker Gamble, born in Ireland. Of course, the company with their last names was selling candles and soaps at the beginning. 
Fun fact: They were sponsors of radio shows all around the US. That's how the phrase "soap operas" was born. From Ohio all over the world.
Today it is one of the biggest companies on the globe. 

How did they come to this?
They operated very smartly, they bought various brands all over the world. Gillette, Old Spice, Max Factor, Crest, Pampers, Ariel, Tide. That is a smart diversification.
This company is employing more than 120,000 people all over the world and own more than 80 brands. 
Should you buy their stock? OMG, for sure!
When unsure what's the right move, you can always trade Forex
Get the number #1 winning technical analysis ebook for trading Forex to your email.
Containing the full system rules and unique cash-making strategies. You'll be surprised to see what indicators are being used and what is the master tuning for successful trades. Including case-studies and images.