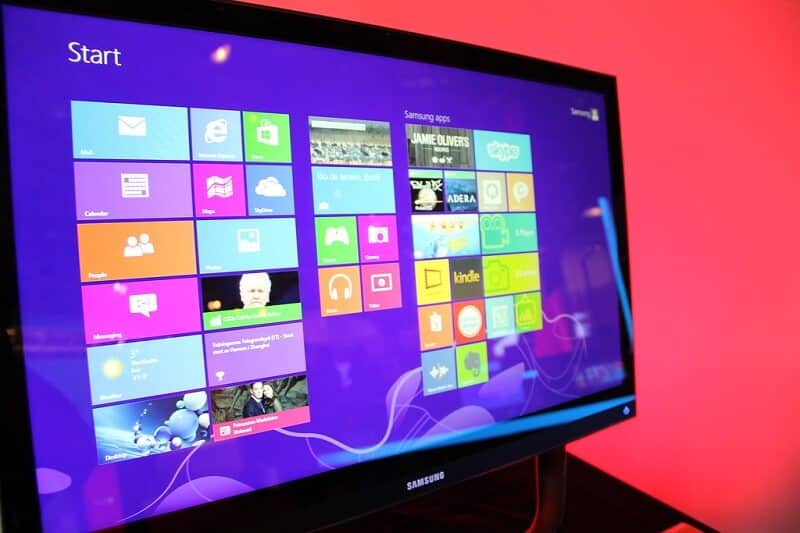 by Gorica Gligorijevic
Microsoft stock has increased this year which is the great news for investors. It is the most valuable company in the US, which the sparrows on the trees already know. The question is should you buy its stocks? If you want you should hurry. This year it is up 36%. But, more important, Cowen & Co. analyst Nick Yako initiated coverage of Microsoft with an outperform rating and $150 target price. 
He recognizes the potential for Microsoft to gain a gradually increasing $100 billion in revenue by fiscal 2025. His prediction is based on Microsoft's Office 365 and Azure cloud businesses. Yako is expecting those two to be the main growth generators. 
Moreover, traders support Cowen's opinion on Microsoft. Last week on Thursday, it scored a new all-time intraday high of $139.22.
Microsoft stocks will grow more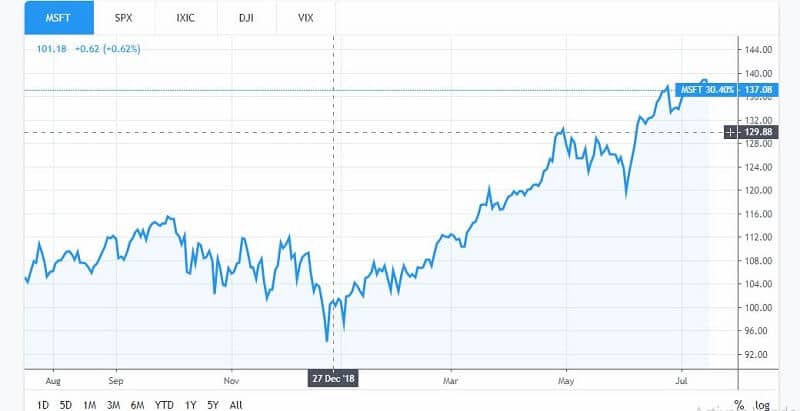 Not only Nick Yako is convinced that Microsoft stocks will grow. There are other experts too. For example, Pete Najarian from Institute.com truly believes that the great potential for this company comes from its Windows. 
"By the way, we all want to say Windows is dead. Windows is not dead. That continues to grow as well," he said.
The co-founder of Najarian Family Office, Jon Najarian, also recognizes Microsoft as a great potential for growth. But he thinks that it is all about LinkedIn.
"It's all about LinkedIn for my mind and for my money from here, rather than just focusing completely on the cloud." 
Microsoft bought the LinkedIn 3 years ago for $27 billion. This social network has about 610 million subscribers and its participation in the company's revenue is more than 5%.
Pete and Jon Najarian are traders.
Pete Najarian is an options trader and market analyst. He is also the founder of optionMONSTER. This company provides market news and trading strategies.
Jon Najarian is the founder of an online brokerage, tradeMONSTER. This brokerage provides trading information through the web without demanding clients to download trading software. It is a rival with other brokerage companies.
Despite this optimism shown, they have some concerns.
Microsoft's P/E is high which can be "a signal that the stock is getting ahead of itself." Pete Najarian still holds it's stock and call options. But he is keeping an eye on the rising valuation.
Microsoft's share of the market went up to 13% from 10%. But Amazon continues to be the obvious leader with 33%.

Hence, Najarian alerted in his comment for CNBC, "Microsoft is a deep distant second. But if they can claw some of that market share back, then absolutely, I think this stock can go higher."
Bottom line
The Microsoft stocks hit the $1 trillion level in market capitalization in June. So, we can say that this company stays along with Apple and Amazon.
This pre-internet pioneer of the PC era, Its operating systems, and software are used by computers all over the world. It owns LinkedIn, Skype and GitHub.  There are it's Windows, which is developing, and the Xbox gaming, and also Office 365 businesses. Microsoft is a leader in cloud-computing services, artificial intelligence, and productivity tools. It is a true rival to  Amazon and Alphabet's Google. So, we can say Microsoft stocks are worth to buy and hold.
Microsoft stock has increased by almost 37% until July 11this year. It went ahead of the Nasdaq and doubled the year-to-date earnings for the S&P 500 and Dow Jones industrials.
Microsoft stocks revealed a reasonable buy spot. Its stock has great long-term growth potential. 
Generating growth possibilities in the highly competing tech area needs proactive management. Microsoft has it. Its CEO Satya Nadella has succeeded to shift to a business model that focuses on subscription-based products and services with constantly recurring revenue.
The shareholders received a 1,5% dividend yield.
And shareholders in this elite business, who also enjoy a 1.5%  Microsoft has a firm cash flow, which is a definite part to consider for dividend investors.
When unsure what's the right move, you can always trade Forex
Get the number #1 winning technical analysis ebook for trading Forex to your email.
Containing the full system rules and unique cash-making strategies. You'll be surprised to see what indicators are being used and what is the master tuning for successful trades. Including case-studies and images.