Amazon 4-star will open to the public
1 min read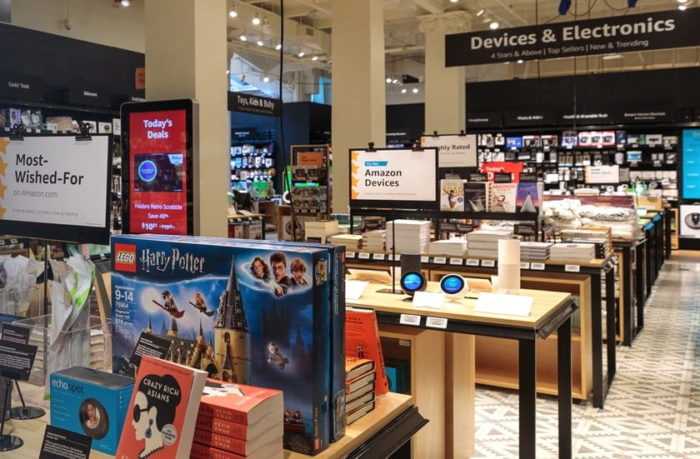 Amazon.com on Wednesday said it is opening a general store in New York City. It will sell toys, household goods and a range of other products highly rated on its website. Amazon is marking its latest push into brick-and-mortar retail.
Amazon 4-star will open to the public on Thursday in New York's SoHo neighborhood. The store will sell items ranked four stars or higher on its website.
The company will also focus on stocking best-sellers and items popular with New Yorkers.
Amazon's physical shop will let customers play with Echo speakers, Kindle e-readers, and other devices made by the company.
Who are the best modern German investors?
It will also sell books, games, and kitchenware.
In an effort to tie-in with the digital realm each item displayed in the store will carry its own digital tag displaying the list price, star rating and volume of reviews received.
Those without membership in the fast-shipping club will be charged the typically higher list price while an exclusive Prime-only price will also be offered for subscribers.
Amazon said the store was "a direct reflection of our customers — what they're buying and what they're loving."
The extent of Amazon's ambition for the new store format is unclear.
The company is known for experimentation, and a spokesman declined to comment on expansion plans. Amazon has previously experimented with physical stores, opening around 12 bookstores earlier this year and establishing its own convenience store chain in native Seattle.
Michael Pachter, an analyst at Wedbush Securities, said Amazon will add new stores if the format takes off. But he expects it may not.
"If I'm looking for a television and the store is full of kitchen appliances, it doesn't help me very much," he said.
Grocery remains the other key category for Amazon's brick-and-mortar play.
The company bought Whole Foods Market in a $13.7 billion (roughly Rs. 99,000 crores) deal last year, from which it is now delivering fresh food to shoppers' homes. It is also rolling out small grocery shops, which we previously knew as Amazon Go. 
There is in-store technology. It allows customers to walk out with items. And have their credit cards billed without having to stop by a cash register.
The 4-star store appears to follow a similar format and strategy as Amazon Books, which stocks its shelves with the most popular online titles.

The company also uses detailed local data to showcase categories of area best-sellers.
Shoppers can check the online price of books they are interested in with a phone or scanner.
Amazon will use the store to hawk its own devices, allowing consumers to test them out and buy them in store.
You might be interested: Algorithms make fails more often than you expect.
Risk Disclosure (read carefully!)

When unsure what's the right move, you can always trade Forex
Get the number #1 winning technical analysis ebook for trading Forex to your email.
Containing the full system rules and unique cash-making strategies. You'll be surprised to see what indicators are being used and what is the master tuning for successful trades. Including case-studies and images.