1 min read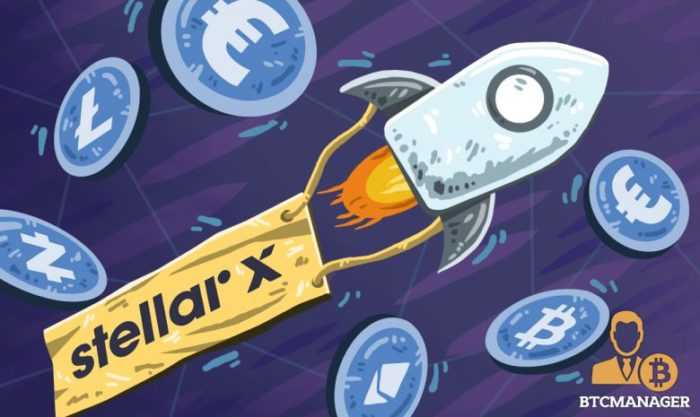 A new Stellar appears to Blockchain.
Jed McCaleb, one of the co-founders of crypto startup Ripple holds billions of dollars worth of the company's digital token. But his continuing sales of the token have dramatically risen over the past few weeks.
According to other media, he sold between 20,000 to 40,000 XRP per day until July, but that amount dramatically increased in August. He allegedly sold 499,312 XRP every day, the maximum amount was 752,076 XRP in one day. At the same period, August this year, the price of XRP fell by 25%.
McCaleb changes the dress
It looks that Jed McCaleb, who left Ripple a few years ago and is now co-founder of a competing outfit called Stellar, could put pressure on the cryptocurrency by increasing sales of the tokens, called XRP.
"I'm not selling more than I have agreed to with Ripple," he stated to the Journal.
Fact is that McCaleb's sale of XRP tokens has continued into this month.
He has sold XRP worth $150,000 each day in the last week.
Ripple's price rose over the weekend because of positive news reports about the launch of a new product that uses XRP. If this new product called xRapid gains draft with banks, it will probably cause an increase in XRP's liquidity in cryptocurrency markets.
But for now, the world's third most valuable cryptocurrency token has dropped as much as 40% of its gains. At 19:35 UTC, Ripple was changing hands at $0.45, which is 13.25% less from its price 24 hours ago.
Few words more about Stellar.
Stellar is an open network that allows any currency or asset to be digitally issued, transferred, and exchanged over the internet. Interstellar will make it easy for developers and enterprises to leverage Stellar as a platform to build new financial products and services.
And about Chain Inc., which is a startup working with Nasdaq Inc. and others. They are building a blockchain-based trading platform, merging with another cryptocurrency startups. That efforts to plug the technology behind bitcoin into the traditional markets seem to be harder than expected.
Jed McCaleb, Stellar's founder, said earlier this month: "Chain's team has led the market for enterprise adoption of blockchain technology, which is a critical component of building a future where money and digital assets move over open protocols," and added, "We are thrilled to be joining forces to help organizations build on Stellar."
Key facts:
Adam Ludwin, who is Chain's CEO, will be Interstellar's CEO
Jed McCaleb, who co-founded the Stellar Development Foundation and Lightyear, will be CTO of Interstellar
The Stellar Development Foundation, which develops the Stellar protocol and supports the open source community, remains independent.
What is Stellar?
Much like Ripple, Stellar is also a payment technology that aims to connect financial institutions and reduce the cost and time required for cross-border transfers. Both payment networks used the same protocol initially.
The chain has been acquired by Lightyear, a Stellar-focused company formed last year with the support of the Stellar Development Foundation.
The Chain and Lightyear brands will be retired and the combined company will be re-named to Interstellar. Interstellar will create tools, products, and services to make it easier to use and build on Stellar, especially for enterprises and institutions.

Interstellar's product portfolio will also include StellarX, a recently announced marketplace for trading assets on Stellar. StellarX is currently in beta and will be launching to the public soon.
More information can be found at https://interstellar.com/.
Risk Disclosure (read carefully!)
When unsure what's the right move, you can always trade Forex
Get the number #1 winning technical analysis ebook for trading Forex to your email.
Containing the full system rules and unique cash-making strategies. You'll be surprised to see what indicators are being used and what is the master tuning for successful trades. Including case-studies and images.