1 min read


Actually, I have something to admit. For me, Bitcoin remains the king of the cryptocurrency, especially when it comes to increasing prices and media attention. But there are other pretenders on the throne. and one of them is Ripple.
What is it, what is the difference from Bitcoin and why many do not recognize it as a cryptocurrency?
First of all, it should be explained that Ripple is not a cryptocurrency in the usual sense of the word. In fact, this is a settlement system that has become a faster, more transparent and secure alternative to the existing ones (for example, for the SWIFT system used by banks).
XRP, the so-called Ripple coins is used to facilitate transfers in different currencies. In existing settlement systems, the basis for the conversion is usually a USA dollar. That process is associated with additional costs and lasts for a long time and bank transfers between countries, often last up to 3 days.
Converting payments to XRP instead of dollars, the system saves inventory costs, and transaction processing takes a few seconds.
Many banks have shown interest in the new system and have already tested or implemented applications based on it.

How Ripple differs from Bitcoin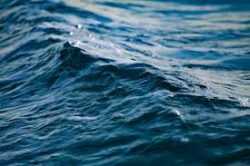 XRP is a token used to transfer values to the Ripple network. While bitcoins were created by mining, all 55 billion XRPs (often referred to as waves) were created by founders.
Every month, through a system of smart contracts, the market gets a billion tokens. In that sense, Ripple copes with the mechanism of gradually increasing the offer of bitcoins, but without the huge cost of electricity for mining.
Technically, it does not even use a blockchain in the usual way. The Ripple blockchain is not distributed over the network of computers, but it is stored on servers of trusted partners in the so-called "permitted" network. This means that it is not a decentralized system.
Ripple is not created as a resources of payment. In fact, it's only purpose is to transfer values when converting other currencies (or commodities, such as gold or oil) through the Ripple network. Every time a bank or other organization uses it to transfer money or assets, a small amount of XRP is maintained.
How to invest in Ripple

Ripple has definitely taken its niche among the cryptocurrency world, and a large list of organizations that use it shows that tokens themselves will eventually get a great value. Last year, it overcame bitcoin and many other cryptocurrencies in terms of growth.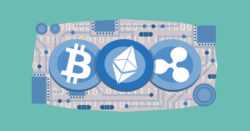 XRP is traded on Binance and Poloniex crypto exchange markets. As a rule, they can not be bought for plain money – first, you have to buy Bitcoin or Ethereum, and then convert them to Ripple.
Interest in Ripple from major financial institutions is an important indicator of its future value.
Risk Disclosure (read carefully!)
When unsure what's the right move, you can always trade Forex
Get the number #1 winning technical analysis ebook for trading Forex to your email.
Containing the full system rules and unique cash-making strategies. You'll be surprised to see what indicators are being used and what is the master tuning for successful trades. Including case-studies and images.