1 min read

Facebook starts accepting cryptocurrency ads but retains the ban on advertising of ICO projects.
The policy from Facebook now requires cryptocurrency ads to apply to be listed on the platform, so Facebook will be able to examine their eligibility by verification details, licensing and whether the company is publicly traded.
That means, Facebook has changed its policy and allowed the advertising of cryptos, but the ban on advertising of ICO projects continues, the official statement said on Tuesday, June 26th.
On January this year, Facebook announced a new policy banning companies from advertising initial coin offerings (ICOs), binary options and cryptocurrencies on the platform. The ban on cryptocurrency ads stemmed from ICO scams and the lack of regulation.

Green light for cryptocurrency ads
The new statement said the company was looking for the best way to "preset" a ban on advertising cryptos "over the past few months" to "allow some commercials, but keeping in mind that they are safe."
In Facebook's changed policy now stands:
"Starting from June 26th, we will allow the advertising of cryptos and accompanying materials from previously approved persons. We will continue to prohibit commercials that promote binary options and ICO projects."
The new policy requires from advertisers who want to advertise cryptos to submit a Facebook application in order to verify their business. The applicants must have the licenses they have collected, whether they can trade on public stock exchanges and other important information related to their business.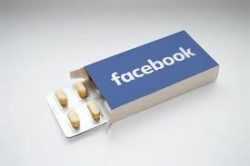 Bearing in mind these restrictions, Facebook acknowledges that not everyone will be able to advertise what they want. The company says it will listen to feedback from users and change the policy as needed. It is also said that the technology behind the cryptos will continue to be researched.
Facebook first banned cryptos in January 2018, which was aimed at "preventing advertisements promoting financial services that are often associated with frauds."
Facebook states that the initial ban deliberately encompassed all aspects of the crypt of the world so that the company would have enough time to evaluate and isolate dangerous advertisers.
The reversal comes at a time with rumors that Facebook may be looking to acquire Coinbase. If the rumors are true, Facebook's acquisition of Coinbase would give the industry a one-step closer to its legitimacy.
Facebook starts accepting cryptocurrency ads, what is next?
Risk Disclosure (read carefully!)
When unsure what's the right move, you can always trade Forex
Get the number #1 winning technical analysis ebook for trading Forex to your email.
Containing the full system rules and unique cash-making strategies. You'll be surprised to see what indicators are being used and what is the master tuning for successful trades. Including case-studies and images.