3 min read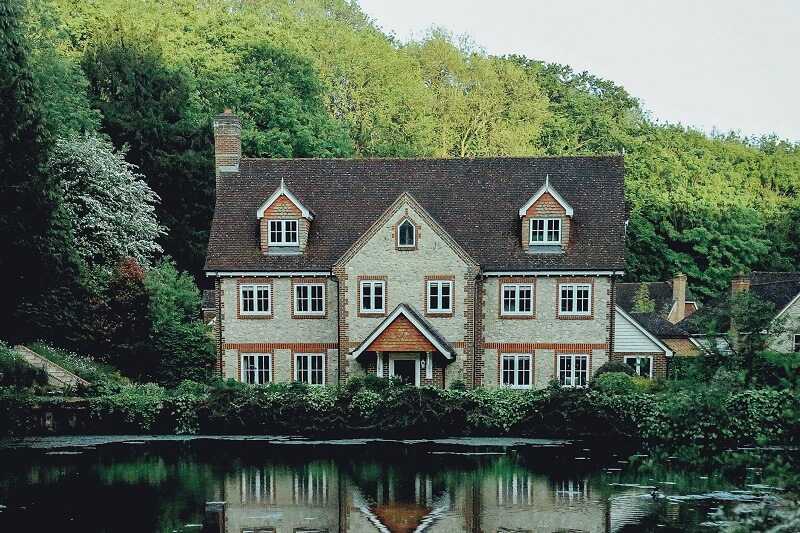 Real estate investing can be key for your financial status in the future.
Yeah, investing has to be done on time. This means it should be started in your early ages.  Because you must have the chance to take benefit of compounding interest.
Have you ever think about real estate investing?
Well, how to tell you and not to ruin the fairytale?
You may have a really good salary but you can work limited time in your life. For example, 40 years. The truth is that the majority will never get rich working regular jobs. Every day from 9 to 17.
Okay, some will get rich but you are speaking about people who become CEOs at their 30s. And had lucky to start in some big and respectable corporation.
To be honest, we are not jealous. We don't envy. What we want is to find a way how to provide our older days and years with a decent sum for a comfortable life. An for this present life, of course.
We are speaking about financial freedom. And one of the ways to reach it is something called passive income.
So, how to generate reservoirs of passive income?
Stock investing is a good idea.
But, as far as we know, real estate investing can produce big returns and increase your net worth. And it is with less risk than stock market investing. The markets are volatile, don't you know that?


Real estate investing is also easiest to understand a way to invest. On the other hand, getting started in real estate investing can appear like a scary thing.
But, frankly, you can screw up.
So, we want to give you some tips on how to start real estate investing.
Do you know the meaning of wholesaling and prehabbing?
What are property types?
Have you ever heard about single-family, multifamily? It can seem strange and scary to new investors. But it is one of the smartest investment actions you can make.
Yet, investing in real estate can give quite nice capital if you make clever investments. If you are thinking about investing in real estate, there are some investment tips for beginners.
Real estate investing is a business
Believe us, it isn't enough to provide hot water or electricity or heat supply. Yes, the rent will come anyway. But real estate investing is more difficult and demand you to be involved.
First of all, there are various different types of real estate investments. There are residential, commercial, and industrial. But also, a real estate that can be traded on stock markets. Have you heard about REITs? That's it!

So, you must understand that real estate investment is a business.
The main advantage is that it isn't necessary to understand all about real estate.
To start real estate investing you must have some strategy.
You must have a plan in place to achieve your goals. That's alpha and omega for everything.
When investing in real estate as beginners you must have a business plan and a real estate marketing strategy.
These two parts will point up the goals you want to achieve. They will give you a roadmap to realizing them. Also, they will show you how new deals continue to run.
Yeah, there are risk and rewards.
But there are some investment choices excellent for novices. Let's break down some investment opportunities that are correct for new investors in the real estate market.
Not all real estate investing strategies are equal
Choose a simpler strategy as a starting point.
For example, wholesaling.
Your job as an investor is to be a middle man. You will have to recognize and ensure a property that is being sold for under market value. Your main goal is to set the contract to a final buyer.
Or you are talented for prehabbing.
OMG, what is the prehabing?
It is an entrance to investment rehabbing.
Or more specific, it is when you buy and place a property, building or land, for resale. You can improve that property's condition through trivial changes.

Why should you do that?
Because buyers can't see the latent value or recognize more work and costs and they may not be there for real. Many houses can look in notable bad condition. A few cosmetics improvements can have a significant influence on the end buyer.
You may choose REIT investing.
Don't pretend you don't what is it. We asked you before.
Okay, once again. It is a tremendous opportunity for beginners in the real estate investing world.
Real Estate Investment Trusts (REITs) are ideal for all of you who are looking to earn passive income. How?
REITs have the ability to provide revenue comings. It is known as dividends.
In the same way that investors invest in stocks, you can invest in REITs. Primarily a company owns or support profit yielding real estate. REITs provide investors to collect all types of benefits. For example, long-term capital appreciation, or profitable opportunity in diversified real estate portfolio.
The bottom line
Getting started investing in real estate as a beginner often depends on the investment capabilities, read capital, available. Investing in real estate is an honestly nice idea. After all, who would refuse to make extra money? Making money is so sexy.To be honest, it is not for everyone. Some people are suited for real estate investing but others are not.
But we have one question for you.
Which real estate investing for beginners strategy suits you the best and why?
Share it with us and other readers.
And remember!
Don't waste your money!