2 min read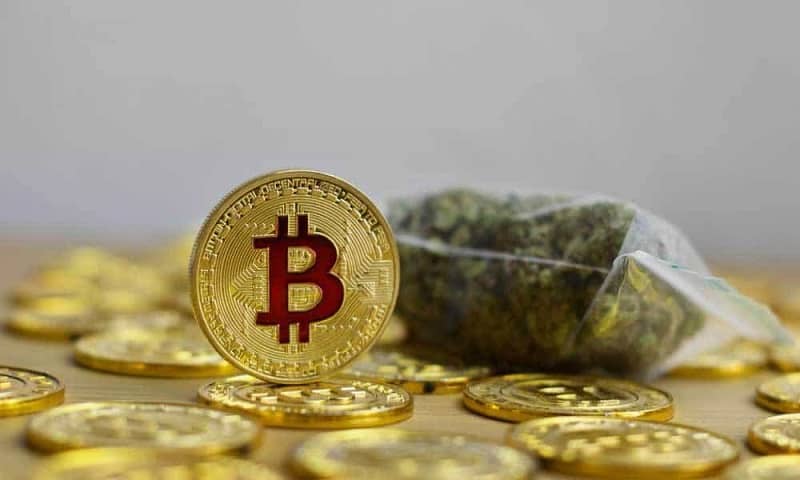 According to News BTC: "the total crypto market cap declined to $242.0B and is currently correcting higher. Bitcoin price is currently correcting higher and is trading above the $10,200 level. BCH price stayed above the $300 support and it is currently near the $310 level. The EOS price is currently consolidating above the key $3.500 support area. Stellar (XLM) price is slowly recovering higher towards the $0.0700 and $0.0720 resistance levels. Tron (TRX) price is trading in a strong downtrend below $0.0200 and $0.0180."
Bitcoin and the crypto market cap are recovering towards key resistances. Almost all cryptocurrencies are trading in a major downtrend.
But our attention is on hacking the cryptocurrency exchange Binance.
The crypto hacker behind personal user data supposedly stolen from crypto exchange Binance is planning to publish additional material. So, we can expect a new wave of leaking data.
Crypto hacker was playing his abnormal game in a series of tweets today, on August 16. A Twitter profile is known as Bnatov Platon tweeted an outline of Binance Know-Your-Customer (KYC) data supposedly he or she holds.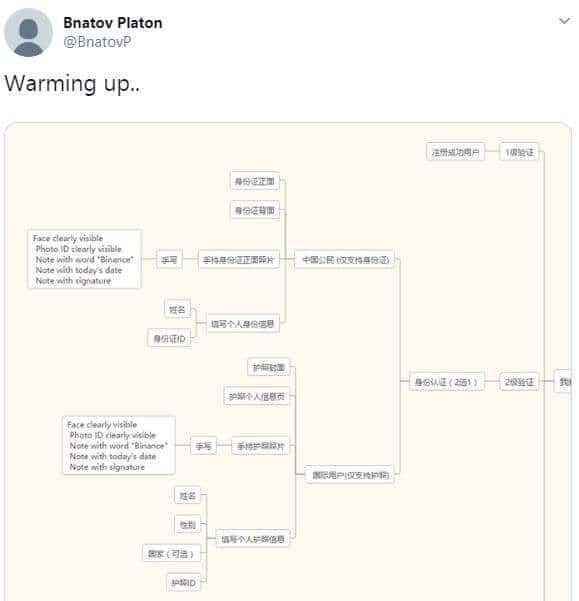 This was followed by other tweets.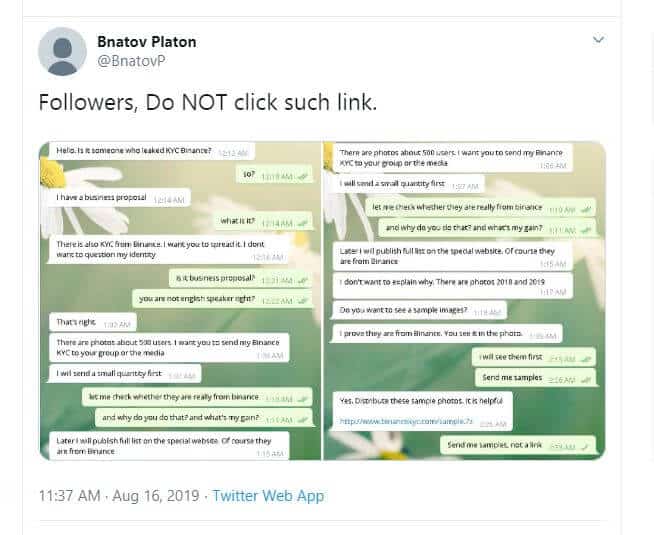 Crypto hacker is making jokes
You will notice there is no timeframe for these screenshots but hacker or someone in his beneath showed Telegram chats with the person named as a member of Binance's customer service team. There is no evidence that KYC images are collected from Binance. 
The tone and arrogance in crypto hacker's tweets are impressive.  Bnatov Platon with handle @BnatovP joined the Twitter this month. With one purpose, obviously. To show how vulnerable private data is in some crypto exchange. Or on the internet overall. 
But speaking about this particular case, as Cointelegraph reported at the beginning of August, Binance rejected any agreement to its user data. They were arguing the person behind the alleged robbery was a scam. 
The Binance had one statement at that time:
"At the present time, no evidence has been supplied that indicates any KYC images have been obtained from Binance, as these images do not contain the digital watermark imprinted by our system." 
The Binance also noticed that the images all seem to be dated from February of 2018. Why is this important?  At that time Binance had engaged a third-party KYC service provider to handle requests at that time. 
Among other problems with hackers and scammers, this one is especially rude. Well, guys, someday, someone will catch you! As always do.
When unsure what's the right move, you can always trade Forex
Get the number #1 winning technical analysis ebook for trading Forex to your email.
Containing the full system rules and unique cash-making strategies. You'll be surprised to see what indicators are being used and what is the master tuning for successful trades. Including case-studies and images.