3 min read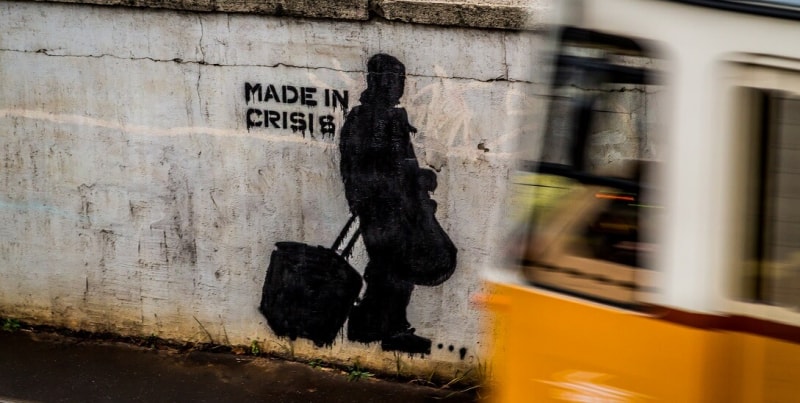 Gorica Gligorijevic
Investors are worried due to the economic recession. Traders have invested a huge capital into bonds over the past 3 months. Actually, they invested a record $155 billion into bond funds during the past three months.
So, what's going on? This activity shows that traders and investors are looking for safe assets and the global crisis is on the door. Traders are purchasing sovereign debts. If they continue as it seems they will, we can be pretty sure we will have a huge recession. This trend isn't good.
Investors prefer bonds as increased global economic difficulty induces a need for safety.
According to data collected by Bank of America Merrill Lynch, investors put a record $155 billion into bonds during the last three months. And we all know what is the safest investment when crisis knocks on the door. The government bonds are the safest assets.
Worries expressed in money
In just one week, the week behind, the bonds lured $7.1 billion. For one week only. By the way, it was one of the biggest inflows ever.
Investors have a risk aversion. They don't like to see their capital is at risk. And as they recognized the symptoms of this financial illness called the economic recession they started to invest in safer bonds. But their action caused another problem. Everyone in the markets feels anxiety, the trade tensions are rising along with worries the global economy is worsening. 
The markets are volatile and everyone would like to put money in assets that perform better during the crisis.
"What we're seeing from a risk standpoint at this point in the market is really investors that are seeking haven in longer duration US treasuries," Charlie Ripley, a senior investment strategist for Allianz Investment Management, said Markets Insider in the interview. 
What does stand behind this traders' action?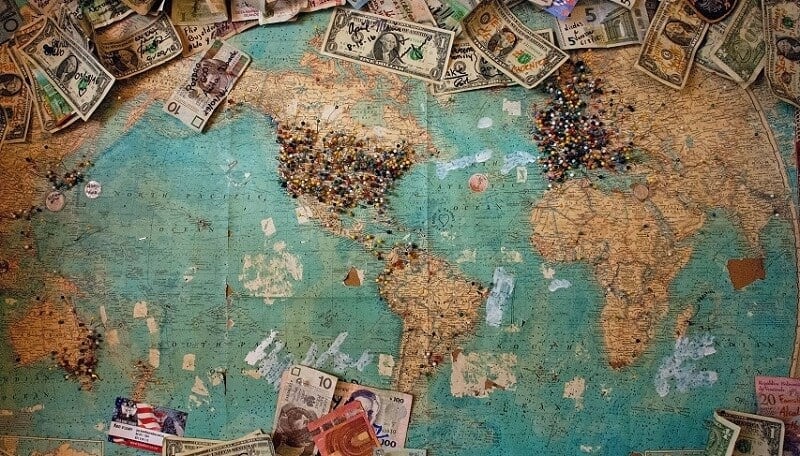 Fear! Fear of a coming economic recession. Fear is a powerful force. And that fear is caused by an inverted yield curve. It appears for the first time since 2007, and traders and economists noticed it several days ago. 
That's important because such an inversion has happened before every economic recession since 1950.

The yield curve is inverted again. Meanwhile, China ramped up its trade war with the US. The previous developments in trade war have pushed companies of an economic slowdown. The new situation added more stress to investors.
Trump's "Sorry"?
President Donald Trump, at a press conference at the Group of Seven summit in Biarritz, France, said he was not concerned that his more volatile attitude toward China would threaten stability in the global economy. 
"Sorry! It's the way I negotiate," he told reporters. "It's done very well for me over the years. It's doing very well for the country."
This comment occurred after a woozy week of economic announcements from the White House. These reports have caused uncertainty among businesses and investors. 
Trump said that China asked the US to restart consultations and negotiations. He also said about President Xi Jinping that he is "a great leader who happens to be a brilliant man". Yes, only a few days before, he called him "enemy".
The Global Times, an organ of the Chinese Communist Party, also disputed Trump's enthusiasm.
"Based on what I know, Chinese and US top negotiators didn't hold phone talks in recent days," the Global Times editor Hu Xijin wrote in a tweet. "The two sides have been keeping contact at the technical level, it doesn't have significance that President Trump suggested. China didn't change its position. China won't cave to US pressure."
All of this caused great uncertainty among investors. We will follow what is next.
When unsure what's the right move, you can always trade Forex
Get the number #1 winning technical analysis ebook for trading Forex to your email.
Containing the full system rules and unique cash-making strategies. You'll be surprised to see what indicators are being used and what is the master tuning for successful trades. Including case-studies and images.