3 min read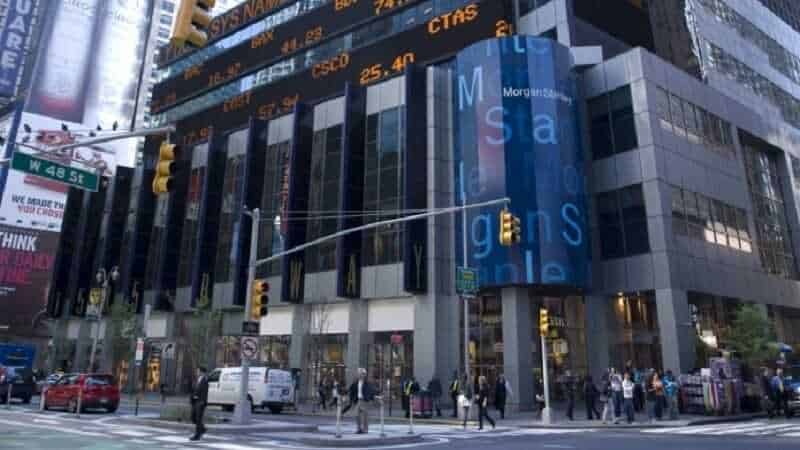 Lyft, a popular ride-hailing app, has gone public on 29th of March this year, but since then their ride was a bit bumpy. And for that, they blame the Morgan Stanley, the underwriter of IPO for their direct competitor Uber
When Lyft got listed on the market on March 28 stock was priced at $72 dollars. When next day it started trading it opened at $87.33, but quickly reached the high of $88.10 and closed at $78.29, 8.7 percent above its listed price. On Monday, April 1, it has closed at $69.01, just short of $3 dollars under the price the initial investors have paid it. Since then it has recovered and is moving above the listing price, but Lyft still has a long ride ahead.
Reports said: Morgan Stanley is trying to short Lyft
According to the report from the New York Post, based on the unnamed sources, Morgan Stanley is trying to short Lyft. Though the NY Post has a bit of a reputation, the Monday drop in stock price precedes some rather bizarre bets. Recently Lyft has sent an email to their pre-IPO investors reminding them are not allowed to commit to any transactions that might affect a holder's economic interest in the stock. Allegedly, this and the language of the "lock-up" agreements have led investors to hedge their investments, and not trying to earn from the fall of the stock price. A "lock-up" agreement is a legally binding contract issued by the underwriters of an IPO that prohibits people close to the company, including executive and employees, from selling shares for a period of time, in the case of Lyft for 6 months.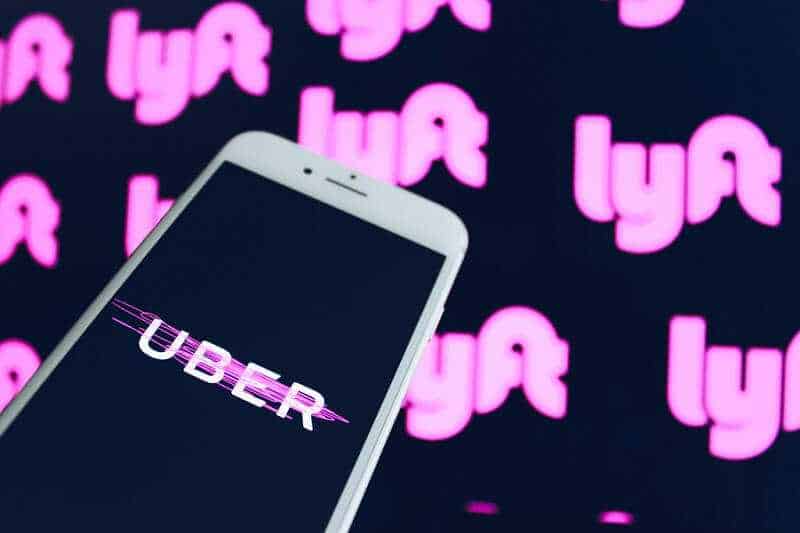 Despite the fact that Lyft has yet to report any profits, IPO has attracted a lot of attention and actually getting oversubscribed on the second day of trading. According to the same NY Post report, Morgan Stanley has contacted one of the IPO's underwriter in an attempt to seek help in shorting the stock. Allegedly, Morgan's customers who have invested in the Lyft before IPO are attempting to protect their investment from price fall, contrary to the "lock-up" the agreement and the bank is offering them such product. And the report is citing an unnamed investor saying "If I can lock in $70 now, I'm going to do that".
Do you know what the Shorting stock does mean? Find HERE
Lyft is demanding
And Lyft has decided to respond to this situation. According to reporting of CNBC, they are threatening Morgan Stanley with a lawsuit over this situation. In a letter, which CNBC had reviewed, Lyft is demanding that the bank publicly state that they are not helping early investors in short-selling the stock. But also demand that if they are selling such product to hand over a list of shareholders who are involved. While Lyft has requested a response by the end of the day on April 2, Morgan Stanley is yet to officially reply to these allegations.
However, in the statement to CNBC, a bank's spokesperson have stated that Morgan Stanley "did not market or execute, directly or indirectly, a sale, short sale, hedge, swap or transfer of risk or value associated with Lyft stock for any Lyft shareholder identified by the company or otherwise known to us to be the subject of a Lyft lock-up agreement."
In the reported letter Lyft and the IPO syndicate are accusing Morgan Stanley of creating a special instrument which allows pre-IPO investors to circumvent the "lock-out" agreement and short-sell the stocks. "Our firm's activity has been in the normal course of market-making, and any suggestion that Morgan Stanley has engaged in an effort to apply 'short pressure' to Lyft is false," the spokesperson for Morgan Stanley said.
The single largest transaction
According to CNBC's report quoting an unnamed person close to Morgan Stanley operations, short-selling accounts for 1.3% of Lyft's trading volume, with single largest transaction accounting for 425,000 shares. Also, according to this report, the Financial Industry Regulatory Authority, the self-regulatory organization of the US banking industry may have been involved in this matter.
Maybe the strangest thing in this dispute between Lyft and Morgan Stanley is the reports from market analysts, including the Citron Research one of the investors in Lyft, calling the shorting of the company an "amateur short". Citron has published a report stating five reasons to not short Lyft, chiefly stating projection of the Goldman Sachs that ride-hailing industry will grow to $285 billion by 2030. With that in mind, Morgan Stanley has secured the underwriting deal for Uber's IPO, the direct and much larger competitor of Lyft. And according to CNBC's reporting Lyft has addressed the above-mentioned letter also to the bankers who are managing the Uber's IPO, which is interesting as the short-selling products are created in a different division of the bank, separate from investment banking.
Don't waste your money.
risk disclosure
When unsure what's the right move, you can always trade Forex
Get the number #1 winning technical analysis ebook for trading Forex to your email.
Containing the full system rules and unique cash-making strategies. You'll be surprised to see what indicators are being used and what is the master tuning for successful trades. Including case-studies and images.