3 min read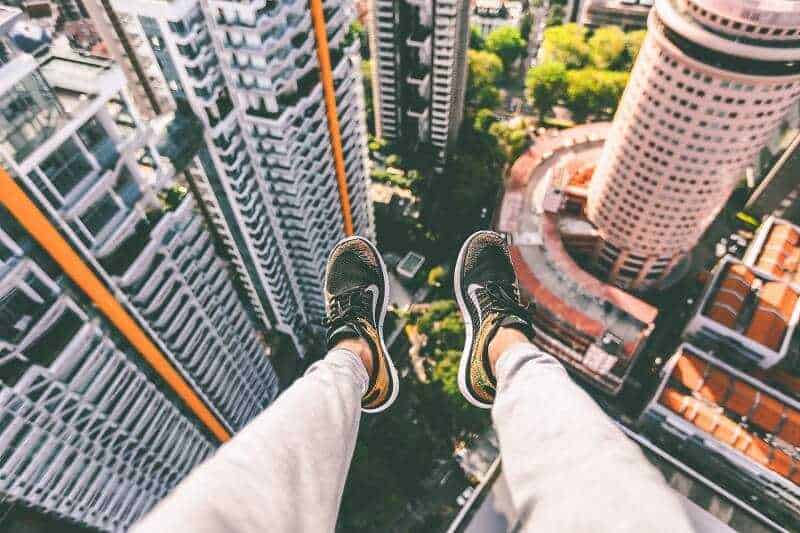 Numerous HFT firms are actually small companies with a small number of employees. If you want to be one of them, you will need to show a capacity to produce income bigger than your salary plus bonus share. You have to be fantastic and have unique skills.
If your knowledge is really excellent, there are no barriers to enter some HFT firm even if the firm might not be hiring right now.
Yes, you would be asked to work almost 70 hours per week when it is necessary but the salary and intellectually provocative environment will cover your engagement.
There are a few roads into HFT. Any of them you chose you MUST have a great knowledge of math, computer sciences, physics or related technical focus.
Traders Paradise wants to represent you some of the HFT firms that are looking for new workers.
The position required: Liquidnet is looking for Junior Data Scientist/Quant Developer.
Skills required:
Bachelor's degree in Computer Science, Mathematics or similar technical field.

2+ years of relevant experience OR recent Masters or Ph.D. grad in Computer Science, Mathematics

Knowledge in a mainstream programming language, such as Python, C/C++, C#, Java, JavaScript, Haskell
FIND MORE about this job HERE
Specialty: It is a world known institutional investment network which connects asset managers with liquidity.

Company Overview: Its headquarter is in New York City but has departments in  San Francisco, Boston, London, Dublin, Sydney, Toronto, Hong Kong, Singapore, and Tokyo. This trading network is connecting asset managers to pools of liquidity for both equities and fixed income. Last year it was recognized as 8 out of 34 large organizations category in New York City. That means it is one of the best employers in New York City.

Salary for this position per year: $110k – $159k 
The position required: Quant Trader.
Skills required:
Candidates must be proficient coding with one of the following languages: Python, Java, C++, VBA, R, Matlab, Ruby.

4-10 years of relevant trading and research experience, with a primary focus on global equities, commodities, or fixed income instruments and/or related derivatives

Experience with systematic market-neutral strategies over a range of holding periods/forecast horizons (short, medium, and long).
FIND MORE about this job HERE
Specialty: They have high performance automated trading system that operates globally. Old Mission Capital trade equities, currencies, commodities, bonds, options, futures and other derivatives.

Company Overview: Old Mission Capital, LLC provides brokerage and trading services. That include a model for security valuation, trading algorithms, tools for risk management. Old Mission Capital was founded in 2008 and it is headquartered in Chicago, Illinois. Old Mission Capital, LLC works as a branch of Old Mission Holdings, LLC.

Salary for this position per year: $7k – $8k per month 
NJF Global Holdings
The position required: Junior Quant Trader
Skills required:

Quantitative background

experience with a programming language Python/C++ a plus but not required

Ability to collaborate on projects with others but also work independently when needed
FIND MORE about this job HERE
Specialty: The company provides finance, technology, legal, and financial research services.

Company Overview: NJF Global Holdings Ltd was previously recognized as NJF Search International Ltd and modified its name to NJF Global Holdings Ltd in August 2013. The company was founded in 2003 and is based in London, United Kingdom.  It has offices in New York and Chicago.

Salary for this position per year: unknown
The position required: Quantitative Analyst to work in the Portfolio Management Group in an entry-level role
Skills required:
Strong Excel/VBA and PowerPoint skills

coding skills, especially C# (or other Object Oriented languages) and SQL (or other database management tools)

experience working with Bloomberg or Morningstar
FIND MORE about this job HERE
Specialty: Retirement funding and healthcare financing, risk management and regulatory compliance, data analytics and business transformation

Company Overview: Milliman Financial Risk Management LLC is a market leader in the field of portfolio management and risk management. Their focus is on trading securities and derivatives to manage capital market risks for banks, asset managers, insurance companies, and pension plans. The Portfolio Management Group, located in Chicago currently implements risk management overlay strategies on over $50 billion in assets.

Salary for this position per year: $45k – $82k
The position required: Quant Developer
Skills required:
Advanced programming knowledge of at least 3 programming
languages, including Python
Strong understanding of statistical and Machine-Learning methods

experience with Tensorflow and Keras, React.js and HTML data visualization libraries
FIND MORE about this job HERE
Specialty: Technology professionals proficient in developing computing solutions and skilled in complex business activities such as trading and trading tools technology

Company Overview: Specializing in IT placement services for Startup, Fintech and Hedge Funds. IT staffing and recruiting in New York and New Jersey. Financial modeling, quantitative analysis, and development buy and hold strategies, the generation of portfolio accounting tools and report generation.
Business initiatives including risk, trade processing, trading and the development of trading instruments.

Salary for this position per year: flexible from $24 – $27 per hour
General skills to get a job at HFT firm
The positions at an HFT firm are pretty different. Almost everyone must have extremely technical experience and knowledge.
HFT is typically a technology field, so if you want to work there you must have an excellent background in programming or electronic engineering. Some of them will require deep knowledge of hardware, for example, GPU or FPGA.     
Actually, every skill that can reduce the latency and improve the execution speed of algorithmic calculations will be required in HFT.
Widespread knowledge of trading exchange is a general skill for any high-frequency trader.
HFT requires large dimensions of estimates in a very short time frame. So, the advantage is to know how to increase the speed of execution.
Also,  deep knowledge of hardware design such as GPU and FPGA is an advantage. A lot of HFT firms will require a background in Linux kernel modification.
Background in Linux kernel modification is beneficial to many HFT firms.

The bottom line
The top HFT firms are usually placed in New York and London. Chicago is also a large hub for HFT.
But it is very rare to find a job in those HFT firms directly. They are doing that via recruiters.
The direct application to HFT firms is possible, yes!
But the tricky element is estimating which firms are actually in HFT.
The best way is to join some recruiter.
Traders Paradise offers you several and we will continue doing that.
Stay tuned!
Don't waste your money!

When unsure what's the right move, you can always trade Forex
Get the number #1 winning technical analysis ebook for trading Forex to your email.
Containing the full system rules and unique cash-making strategies. You'll be surprised to see what indicators are being used and what is the master tuning for successful trades. Including case-studies and images.