4 min read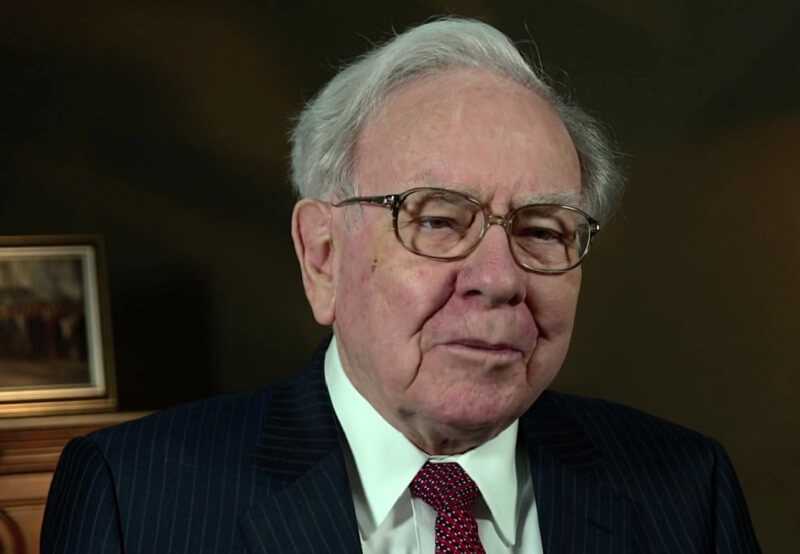 Warren Edward Buffett is his full name. Buffett was born on August 30, 1930, in Omaha, Nebraska.
His father was a stockbroker and a U.S. congressman.
Mother was a housewife.
Among their three children, Warren was the middle one and the only boy.
From his early days, it was obvious that he is extraordinary, unusual and ingenious.
When he was 13, Buffett was managing his own jobs as a paperboy. Also, he was retailing his own horse-racing tip sheet. And he did it very well because in the same year he filed his first tax return.
Oh, yes! A brilliant mind declared his bike as a $35 tax reduction.
Buffett studied Woodrow Wilson High School, Washington, D.C. And shaped ideas on how to make money. With a friend, he bought a second-hand pinball machine for $25 while attending high school.
In a few months, the profits provided them to buy more pinballs. Buffett controlled pinballs in three separated places in one moment. After some time he sold this business for $1,200.
Have you ever see such a demonstration of talent for financial and business affairs early in someone's teens?
Wait! There is more!
Warren Buffett was a mathematical genius.
He had the ability to keep large columns of numbers in his head and repeat them by heart.

This talent he demonstrated sometimes later just to impress the audience. There was no other reason because he already had great success behind.
Warren liked to attend father's stock brokerage shop when he was a child. The main reason was the game he played, chalking the stock prices on the blackboard in the office.
When he was 12 he made his first investment.
Buffett bought just three shares of Cities Service Preferred. He paid $38.25 each. Warren had saved $120 and he registered his sister as a partner to buy three shares.
The stock soon fell to $27.
While the majority wanted to sell them as fast as it was possible, Buffett held them until they went up and reached $40.
Then he sold them, making a $5 profit. And it was his first investing mistake because they exploded to nearly $202 per share.
He regretted his judgment so much that later when he became a famous investor, he noticed this occasion as one of the first and most important lessons about patience in investing.
He was really shocked. Warren saw that he and his sister would have a profit of almost $500 if he held shares a bit longer.
But he learned the lesson, and it is more important than $500.
His whole life was a demonstration of that knowledge.
In Columbia University he learned and finally formed his investment philosophy – value investing. It is based on a concept established by Benjamin Graham.
Buffett attended New York Institute of Finance to shape his economics education.
Soon after that, he began numerous business partnerships. One with Benjamin Graham.
Warren Buffett's companies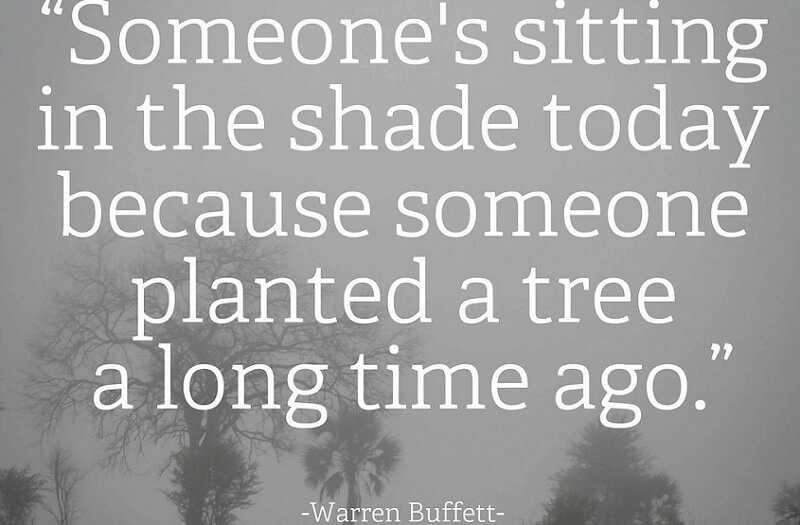 Acquaintance with Charlie Munger brought the Buffett Partnership. This company acquired a textile manufacturing firm, Berkshire Hathaway.
Soon after, this led to a diversified holding company with the same name.
Let story to be told.
In 1956 Buffet established the "Buffett Partnership Ltd" in Omaha.
He was mastering in recognizing undervalued companies thanks to methods learned from Benjamin Graham.
He was so successful! Of course, he became a millionaire.
One of the undervaluing companies was Berkshire Hathaway. Buffett started buying its stocks from the 1960s, and in four or five years he had seized control of Berkshire Hathaway.
The Buffett Partnership was a successful company. But despite that, Buffett melted the firm in 1969. He was focused on the expansion of Berkshire Hathaway.
What did he do?
He dismissed the textile manufacturing sector. He was developing the company by purchasing assets in media, insurance, and fuel.
In short, Buffet bought The Washington Post, GEICO and Exxon.
An incredibly successful person got the nickname "Oracle of Omaha".
The "Oracle of Omaha" even succeeded to turn obviously poor investments into treasure.
Let us tell you this story. Incredible one.
On the early 90s was revealed that traders in Salomon, bond trading firm, were setting incorrect Treasury bond bids to avoid trading rules.
Mike Basham, US Treasury Deputy Assistant Secretary, heard that Salomon trader Paul Mozer had been submitting false bids. He tried to purchase more Treasury bonds than allowed by one buyer during the period between December 1990 and May 1991.
Earlier, Berkshire Hathaway became its biggest sharer, and Warren Buffett became its manager.
Actually, Warren Buffett was temporary Chairman of the Board in 1991 and 1992, after the firm's emergency takeover by Warren Buffett and integration into Citigroup.
Salomon Brothers was a Wall Street stronghold for most of the last century. But the firm fell from love after it was revealed that it is involved in a series of scandals.
The Salomon scandal dried off one-third of Buffett's investment.
Buffett decided to take the controls of the company for a period of nine months.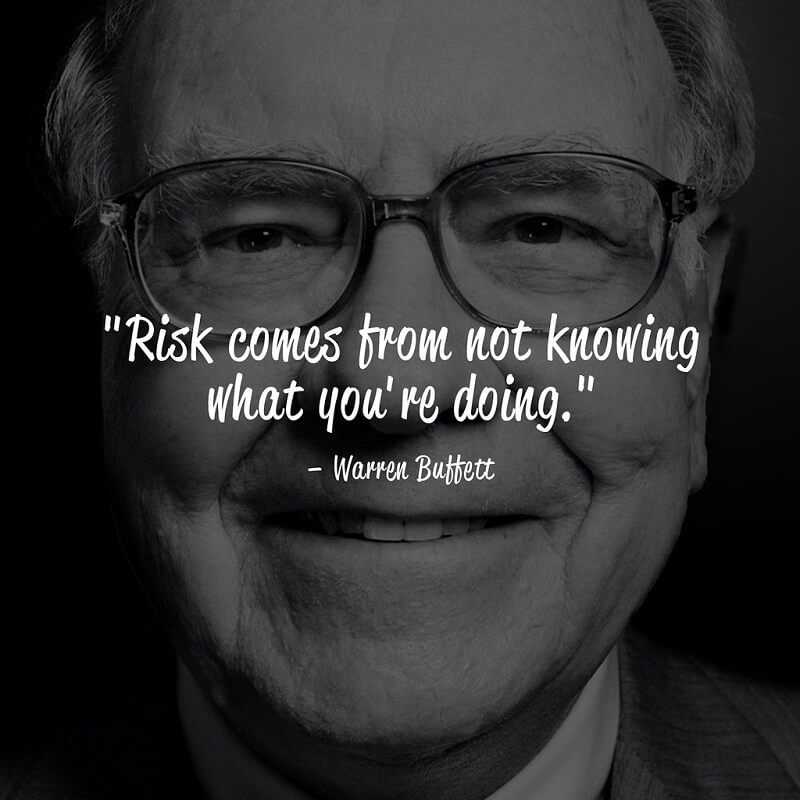 Everyone thought that it was a bad investment for Buffett.
But the "Oracle of Omaha" not even one moment hesitated to take the thing in his hands.
He started firing employees involved in the scandal with cold blood.
Warren Buffet managed to restore the firm and the recovered firm was sold off to Travelers Companies Inc
And Buffett earned an impressive profit. He doubled his investment.
So, the "Oracle of Omaha" even succeeded to turn obviously poor investments into treasure.
You can find more details in the book "Nightmare on Wall Street."
Buffett began buying stocks in the Coca-Cola Company in 1988 which resulted in 7% of the company for $1.02 billion.
It was one of Berkshire's best investments.
Buffett was the director of the company from 1989 until 2006. And also, he was the director of Citigroup Global Markets Holdings, Graham Holdings Company, and The Gillette Company.
Buffett's work even earned him a glamorous venture into the movie business. Oliver Stone's film, "Wall Street: Money Never Sleeps," added cameos by Warren Buffett and short-seller James Chanos.
Also, he appeared in "The Billionaires' Pledge" and "The Berkshire Apprentice".
HBO also created a documentary "Becoming Warren Buffett," two years ago.
The documentary is mostly narrated by Buffett and includes interviews with people close to him. For example, his sisters, children, his business partner Charlie Munger, and Bill Gates.
Warren Buffett is the subject of the bestseller "The Snowball".
The full name is "The Snowball: Warren Buffett and the Business of Life".
The Snowball was Amazon.com's best business and investing book of 2008. Time Magazine, People Magazine, and critic Janet Maslin of The New York Times named it one of ten best books of the year.
He is a philanthropist too.
In June 2006, Buffett announced that he would give his entire fortune away to charity. His donation is one of the largest in US history. His contribution makes 85% of the total of Bill and Melinda Gates Foundation.
But Warren Buffett is political active too.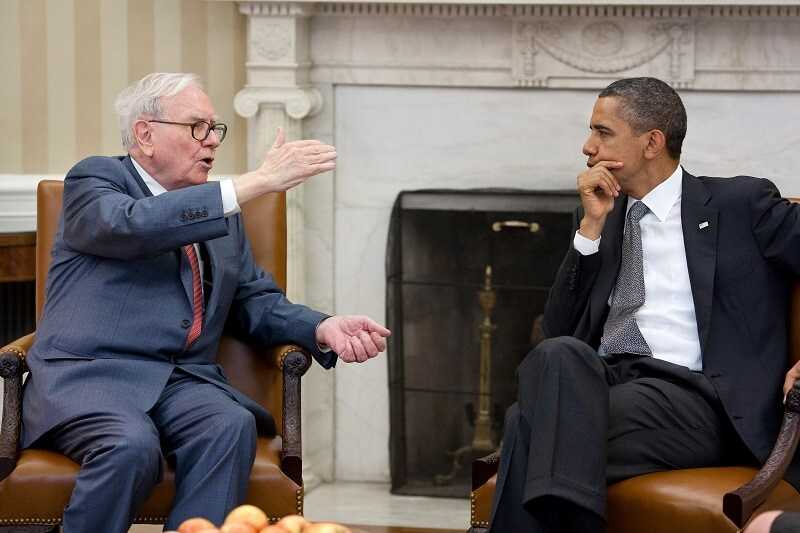 Can you understand why this is so important?
Buffett has so much money that can live isolated from the rest of the world.
But he is not selfish.
This guy who is every year ranked near the top of the Forbes world billionaires list was a vocal supporter of Democratic presidential nominee Hillary Clinton.
Three years ago Buffett launched Drive2Vote, a website aimed at encouraging citizens in Nebraska to use their right to vote.
Also to assist in registering and driving voters if they needed a ride.
The bottom line
Over his 54-year ownership of Berkshire Hathaway, Buffett has produced 20.5% annual returns for shareholders.
If someone put $1,000 investment in Berkshire when Buffett took the controls, today such would have $24.7 million.
The Oracle of Omaha wrote in his newest annual shareholder message in February this year that he's wanting to make an
"elephant" of a deal, in order to help Berkshire Hathaway's portfolio fly higher.
The legend among investors Warren Buffett is still working, every day at his 89.
And for the end of this story about Warren Buffett, here is one of his marvelous quotes:
"It takes 20 years to build a reputation and five minutes to ruin it. If you think about that, you'll do things differently."
So, readers, when you become rich, think about others and follow the example of the best.
Anyone can do it.
Think you know where are the markets gonna go?
 risk disclosure
When unsure what's the right move, you can always trade Forex
Get the number #1 winning technical analysis ebook for trading Forex to your email.
Containing the full system rules and unique cash-making strategies. You'll be surprised to see what indicators are being used and what is the master tuning for successful trades. Including case-studies and images.