2 min read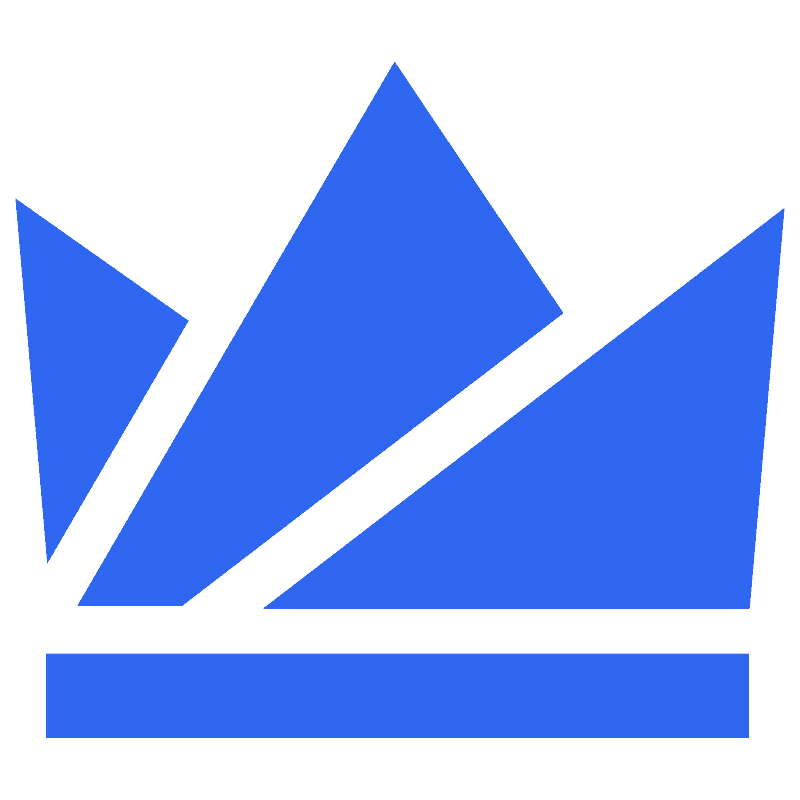 WazirX is an Indian cryptocurrency exchange. It is run by Nischal Shetty, Sameer Mhatre, and Siddharth Menon.
This India's largest crypto exchange is now open to all countries. They are giving away free WRX Coins for signing up.
As we wrote before, the Reserve Bank of India on 5 April 2018 directed all banks to end their existing banking relationships with cryptocurrency exchanges and traders. The ban became active on 6 July 2018. The ban was, however, appealed. The final hearing before the Supreme Court in such appeal was on 11 September 2018.
And now there is in India the largest crypto exchange opened to the traders all over the world.
In its blog, the company pointed out that fiat to crypto conversion is a global issue and a lot of cryptocurrency enthusiasts across the globe struggle to convert fiat to crypto and vice versa. They have to rely on local platforms that charge high fees and high spreads. WazirX wants to take its tried-and-tested P2P platform to solve this problem across the globe.


WazirX offers real-time open order books, charting, trade history, deposit, and withdrawals. So you can trade and invest in some of the world's best performing digital assets.
The user interface UI is friendly and easy to use.
WazirX Exchange Offers:
– Peer 2 Peer Transaction
– Cryptocurrency Exchange
– WRX Mining
There are a large number of cryptocurrency exchanges based in India. In addition to this exchange, there are Koinex, EthexIndia, BITSSA, Unocoin, and ZebPay, to name a few.
But most of them only offer to trade in BTC however. The only Indian cryptocurrency exchanges with more than a dozen different cryptocurrencies traded are WazirX, Koinex, and ZebPay.
Different exchanges have different trading looks.  You have to determine which trading look that suits you the best.
What their designs usually have in common is that they all show the order book or at least part of the order book, a price chart of the cryptocurrency and order history.
What makes WazirX different?
WazirX trading fees
WazirX charges 0.25% if you're a taker.
It also takes the silver medal with respect to its maker fees, only BITSSA charges lower fees.

The exchange charges 0.10% if you're a maker. This means a 0.15% discount compared to the exchange's taker fees.
They are giving away free WRX coins
WRX is a digital asset just like Bitcoin. We found on their official web site that there will be a maximum of 1 Billion WRX coins ever created. Over a period of time, creators expect the value, utility, and liquidity of WRX to increase substantially.
By owning WRX coins through the WazirX signup and referral reward program, you become one of the early holders of the coin.
Why they are doing this?

As we could see, they want to gain customers trust and involve you in helping them build WazirX.
That's why they want to reward new customers for joining in early.
Also, they intend to build a strong user community.
"This also helps us stay true to the ethos of crypto and blockchain – to share the wealth instead of hoarding it," they stated on the official web site.
They planned to launch WRX. Instead of launching an ICO first, they plan to include community members as the first holders of WRX.
If you join directly from a there website you will get 100 WRX.
WazirX withdrawal fees
WazirX charges a withdrawal fee amounting to 0.0005 BTC when you withdraw BTC. This fee is below the global industry average. We can say that is a rival advantage upon the majority of other top crypto exchanges in the market.
Deposit methods
WazirX allows wire transfer deposits but not credit card deposits. As far as we know, only one Indian cryptocurrency exchange allows credit card deposits at all (BITSSA).
Security
This is actually the only place where this particular cryptocurrency exchange takes the first place among Indian cryptocurrency exchanges. No other Indian cryptocurrency exchange has a higher security score.
WazirX is the most secure exchange in India.
On their web site, we found a detailed explanation about some important practices you should follow to keep your WazirX account secure.
One point more for them.
It is safe to trade, but it is a still new platform in the Indian market. So it will take time to build trust in Indian crypto trading community.
And now, all over the world.
The bottom line
WazirX is a good platform. If everything goes right, this Indian exchange has the potential to become the best Indias exchange in future years. WazirX, the largest Indian crypto exchange is opened to traders all over the world now.
Don't waste your money!
When unsure what's the right move, you can always trade Forex
Get the number #1 winning technical analysis ebook for trading Forex to your email.
Containing the full system rules and unique cash-making strategies. You'll be surprised to see what indicators are being used and what is the master tuning for successful trades. Including case-studies and images.