Chinese high-speed rail operator revealed IPO after profiting US$1.4 billion in 2018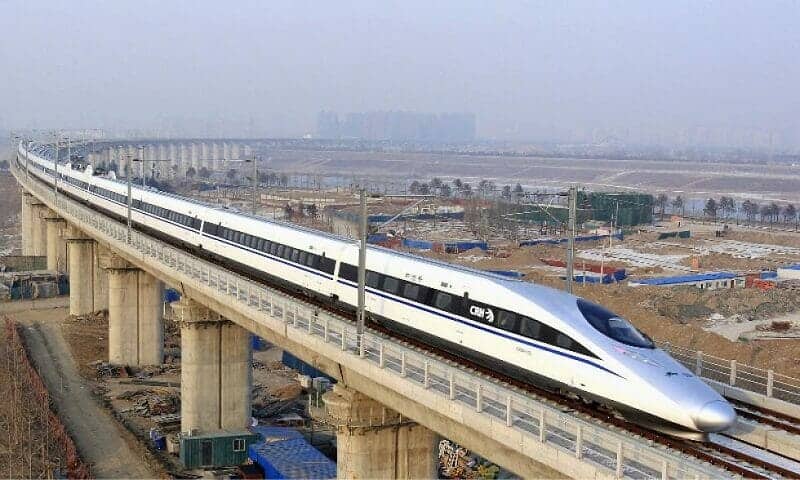 Beijing-Shanghai High-Speed Railway Co that plans IPO reveals a company is more profitable than Apple
Net profit scores 9.5 billion yuan ($1,34 billion), signifying a margin of 38%
Beijing-Shanghai High-Speed Railway Co has requested to be listed on the Shanghai stock market.
The company has filed an official application to enter the stock market. Now, the details about its operations are revealed. The company gained a net profit of $1.3 billion from the beginning of this year, which is a margin of almost 38% on the company's revenue in the same period. This report shows them more profitable than Apple Inc, for example. The filing is published on Friday. Beijing-Shanghai High-Speed Railway Co covers the 1,300km line, made a net profit of $1.3 billion.
The lucrativeness of the Beijing-Shanghai line shows how great success can be made with high-speed rail networks. This company's trains drive at speeds of up to 350km/h which is about 217miles per hour. Thanks to these trains the distance between Shanghai and Beijing is possible to travel in 4,5 hours. The trains are comfortable and luxury. Last year this line transported more than 190 passengers which is approximately 6% of all high-speed rail users in China. From the beginning of this year, an average occupancy rate is 80%. The ticket costs are in a span of $78 (553 yuan) for the class of the standard seat up to $130 for the first class. 
China's railway efforts
Despite the progress of this high-speed line, China Railway had a net loss of almost $29 million in the first 6 months of this year. Also, it reported notable debts of $0.75 trillion.
The undivided attention is brought by Beijing-Shanghai's IPO now.
Analysts think that its planned initial public offering will be popular due to its good financial condition and prospects. For a long time, none of the Chinese railway companies didn't show interest to be listed in the market. So, this easily could be a good sign for the industry's presence in the market.
The company stated in its filing it is positive about the future. The reason is clear. This route is most active and provides a potential for increasing traffic and more profit. The downside is that the company might be influenced by volatility in the macroeconomy.
Beijing-Shanghai High-Speed Railway Co has 67 employees. Also, it has assets of $26.48 billion and liabilities of $3.82 billion. But this ratio of 14, 4% is not bad in comparison to the 65% average for China's rail drivers. The biggest shareholder is China Railway, followed by Ping An Asset Management and China Social Security Fund, the company stated in its filing.
The China Securities Regulatory Commission (CSRC) revealed the filing information on its website. CSRC showed it received the company's planned PO on Oct. 22.
China's railway investment was stable in the first 8 months of this year.
How to invest in China stocks
There is a lot of logic to get portfolio exposure to China but it isn't easy. There are risks and challenges.
For example, if you want to buy stocks listed on Chinese exchanges, first check if your local brokerage will allow it. The Chinese exchanges may ask you to open a brokerage account with some Chinese companies.
You can find a lot of Chinese stocks listed on US exchanges through ADRs. Those are certificates issued by American banks for shares of foreign stocks. In this way, foreign companies share are available to American investors. Or you can buy shares in ETF Another possibility is to buy stocks traded over the counter or on "pink sheets." You will notice that their tickers have "OTC" or ÖTH" in the symbol included. These stocks have tickers that include "OTH" or "OTC".
When unsure what's the right move, you can always trade Forex
Get the number #1 winning technical analysis ebook for trading Forex to your email.
Containing the full system rules and unique cash-making strategies. You'll be surprised to see what indicators are being used and what is the master tuning for successful trades. Including case-studies and images.