The US wanted to restrict listed Chinese companies from the US markets
2 min read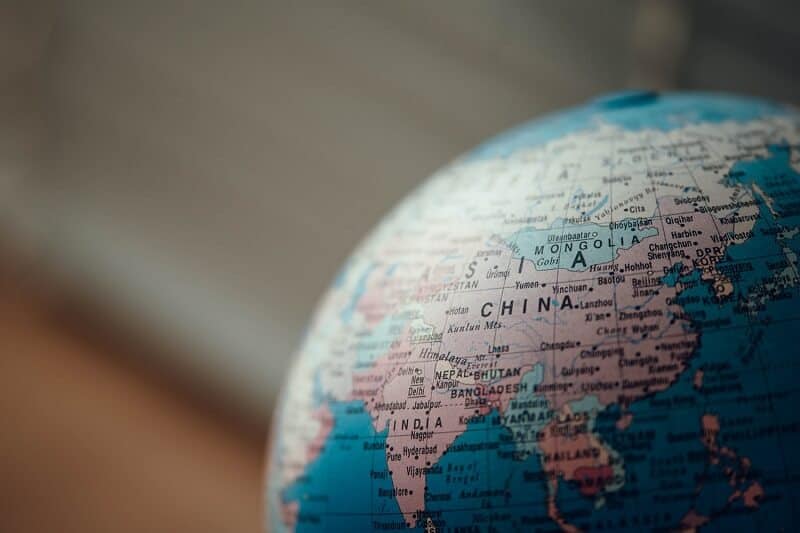 By Guy Avtalyon
Bloomberg published Friday that the Trump administration is analyzing to severely limit U.S. financial flows to China. They are considering to restrict the ability of federal pension funds to invest in Chinese companies. Also, severer requirements that could cause Chinese companies to delist from U.S. stock exchanges are on the table.
According to the U.S.-China Economic and Security Review Commission, 156 Chinese companies are listed on the US stock exchanges. Their entire market capitalization is above than $1 trillion.
U.S. stock markets are burning on this news. 
Among Chinese companies that might be delisted are Alibaba Group, Baidu, Nio, JD.com, Tencent Holdings.
Last market reports show that Alibaba and other Chinese stocks fell on reports White House. Even though it isn't clear what particular actions the administration considers. The Times states that White House wants to block "longstanding loopholes that have allowed Chinese companies with links to its government to take advantage of America's financial rules to solicit funds from American investors without proper disclosure."
Shares of Alibaba and other Chinese companies fell Friday after reports the White House is studying plans to restrict U.S. investments in China.
The stocks traded on the Nasdaq, Alibaba fell more than 5% in the last trading day last week, Baidu and JD.com  fell 3.6% and 6%, NIO 13%, Huya had fallen 12%, Baidu fell 4%.
The iShares China Large-Cap ETF, fore example, China Construction Bank, and Tencent Holdings are members among others, also dropped by 1.2%.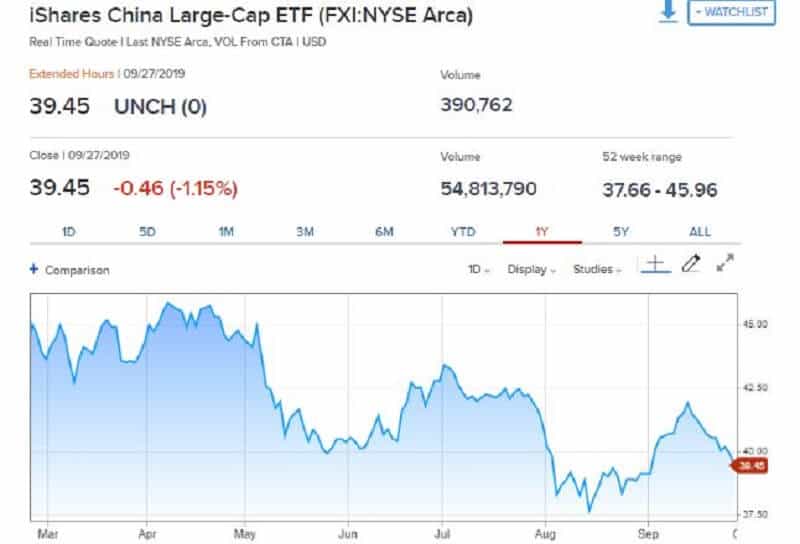 This is actually disturbing
Capital Hill hawks want to limit US investors' portfolio flows into China. That would have huge consequences for billions of dollars in investment in major indexes.
The options in considerations are: delisting Chinese companies from US stock exchanges and restricting Americans' exposure to the Chinese market. Precise methods are still unknown and the plan has to be approved by President Trump. But he gave the green light to the study, as an unofficial source said.

The other step of Trump administration could be to restrict the Chinese companies included in stock indexes. Even if managed by US companies. Many Chinese companies were added to major indexes over past years and a lot of investors have access to them.
For example, Chinese companies have been added into the MSCI Inc.'s indexes since last year. Bloomberg Barclays started adding Chinese bonds to its leading Global Aggregate Bond Index in April this year.
In reply to the news, Nasdaq stated, "One critical quality of our capital markets is that we provide non-discriminatory and fair access to all eligible companies. The statutory obligation of all U.S. equity exchanges to do so creates a vibrant market that provides diverse investment opportunities for U.S. investors."
Bottom line
The US administration is doing everything to untangle the US economically from China. Many analysts thought this move would be one that might be taken by China as part of negotiations to put more advantages on their side in this Trade War.
The decision to delist China stock from the US markets is an unusual shift. It might be too dangerous for investors to be in Chinese stocks now.
When unsure what's the right move, you can always trade Forex
Get the number #1 winning technical analysis ebook for trading Forex to your email.
Containing the full system rules and unique cash-making strategies. You'll be surprised to see what indicators are being used and what is the master tuning for successful trades. Including case-studies and images.