5 min read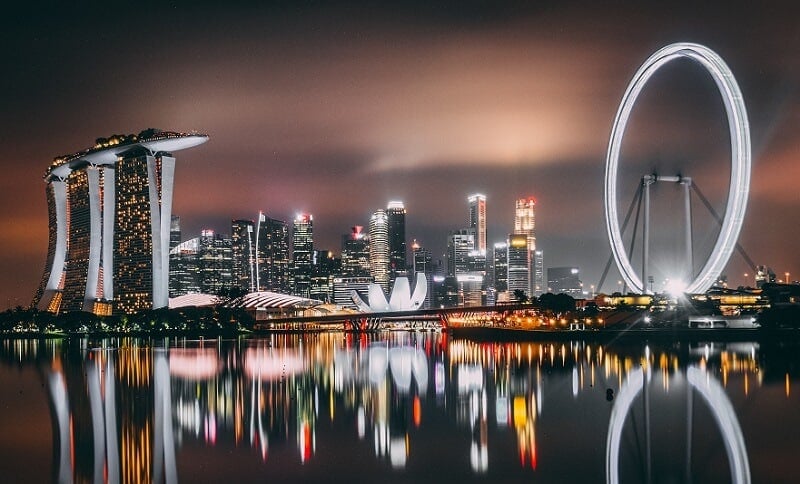 by Guy Avtalyon
According to Business Insider ", five Singapore companies on the Dow Jones Sustainability Index 2019 Asia Pacific, and two are on the World list."
And BusinessInsider added
"On Tuesday (September 17), five of these firms -CapitaLand, City Developments, DBS Group Holdings, Sembcorp Industries, and ComfortDelGro – saw their initiatives recognized by the Dow Jones Sustainability Index (DJSI), which is seen as a key reference point for sustainability investment globally."
So, let's see the inside of these Five Singapore companies.
Ticker SES(C31)
Market cap $13,198.89M
One of five Singapore companies on the Dow Jones list is CapitaLand. The main activity of this company is a real estate and consultancy services. CapitaLand Ltd. is the biggest real estate investor in Southeast Asia. It was founded in 2000 by a merger of DBS Land and Pidemco Land, two real estate investors in Singapore linked to the government. Temasek Holdings, Singapore's wealth fund, holds an almost 40% share. CapitaLand is managed by CEO Lee Chee Koon.
The majority of its assets are in Singapore and China. CapitaLand has plans to grow more in China. 
About 80% of CapitaLand's assets are in Singapore and China, where the company plans to expand more.
The uniqueness and power of this company lie in developing many types of real estate such as shopping centers, apartments or individual projects. But CapitaLand owns The Ascot, one of the global biggest chains of international serviced apartments. Among other business, it holds 5 publicly listed real estate investment trusts and numerous private equity funds. For example, it privatized CapitaMalls Asia and immediately delisted it from the Singapore Exchange. The explanation was, it is a part of the restructuring. Australand Property Group was the part of CapitaLand but it has been sold.
The parts of this company are in Singapore, Malaysia, and Indonesia under ticker CL SMI, China under ticker CL China, Vietnam and there is, also, CapitaLand International. The company is geographically separated. Each part is involved in the area from where operates.
The CL International part involves in Europe, the US and the Middle East, but also in Singapore, Malaysia, Indonesia, China, and Vietnam. CapitaLand headquarter is in Singapore.

Ticker SES(C09)
Market cap $6,481.47M
Another one of five Singapore companies on the Dow Jones is City Developments. It is one of the biggest real estate development companies in Singapore with a long history. Its focus is on residential and hotel development. It was established in 1963 and went public the same year, its shares were listed on the Malayan Stock Exchange. Today it is listed on the Singapore Exchange. City Developments is managed by Kwek Sherman. He is a grandson of the founder of Hong Leong's Group and heir to one of the wealthiest families in Southeast Asia, Kwek Hong Png. Hong Leong Group still holds the majority of City Developments' shares.
Its portfolio holds large condos, retail and office complexes in Singapore and overseas. It is the majority shareholder of Millennium & Copthorne Hotels and its more than 110 hotels all over the world, which is listed in London exchange.
When Singapore's property market was a slowdown, the company find a place for developing in Japan. At the end of 2014, it bought 16,815 sq. meters of the estate in Tokyo's downtown to build condos. At the same time, City Developments expanded in Australia. 
City Developments Ltd. is focused on property development, rental properties, and hotel operations. But there is a so-called The Others Sector part which covers clubs ownership, other investments, consultancy services, etc. The company was founded on September 7, 1963, and its headquarters is in Singapore.
Ticker SES(D05)
Market cap $46,913.89M
DBS Group Holdings was founded in 1968 as The Development Bank of Singapore. At first, it was a financing company for Singaporean businesses and city development projects. But the bank expanded in China and Southeast Asia and in 2003 the name was changed to DBS as it became a regional bank.
DBS Group has the largest chain of over 2300 offices and self-service ATMs. It also holds the leading role in Singapore's banking sector.
CEO Piyush Gupta is on the head of the group since 2009. Under Gupta's management, DBS is experiencing expansion beyond the region. It bought Societe Generale's private banking business in Singapore and Hong Kong in 2014 for $220 million. The aim was clear, to grow its money management business to attract millionaires in Asia. DBS was also the first Singaporean bank registered in China. It was in 2007. Now DBS has offices in 10 major Chinese cities, with more than 50 offices in Hong Kong only.
DBS Group Holdings Ltd. is an investment company. It is focused on retail, small and medium-sized companies, corporate, and investment banking assistance. It works as consumer banking/wealth management, institutional banking, and treasury markets. The Treasury Markets section is all about structuring, market-making, and trading of treasury products. The company was established in 1968 and its headquarter is in Singapore.
Ticker SES(U96)
Market cap $2,880.48M
This is one of Singapore's largest conglomerates. Sembcorp Industries has three main businesses: marine, utility and urban development. The marine and offshore business are handled by publicly-listed subsidiary Sembcorp Marine. Its rigs and platforms are present in almost all foreign offshore oil places all over the world. 
Sembcorp has an important position in various governmental industrial park development plans in China and Vietnam. The current Group President Neil McGregor is CEO too. In 2006 with Tang in the head,  Sembcorp Industries won the bid for water desalination and power plant project in the United Arab Emirates. It was its first big project in the Middle East. Temasek Holdings is its largest shareholder with about 50% ownership.
Sembcorp Industries Ltd. is an investment holding company. It is engaged in the production and supply of utility services, storage of oil products and chemicals. It operates through main sections: utilities, marine, and urban development. It is also involved in businesses relating to minting, design and construction activities, and offshore engineering. The company was established in 1998 and its headquarter is in Singapore.
Ticker SES(C52)
Market cap $3,852.21M
ComfortDelGro is a land transport and an investment holding company with more than 46,000 taxis, buses, and rental vehicles all over the world. It was established in 2003 with the merger of the Singaporean transport companies Comfort Group and DelGro. London's Metroline (city bus operator) is one of ComfortDelGro's major branches. The interesting fact about ComfortDelGro is that no shareholder holds more than 10% of shares.
Because of the limited area and population in Singapore, the company was forced to find opportunities away from this city-state. In 2013, it has bought a part of London's FirstGroup's bus business. In the same year, it bought the Melbourne bus operator Driver Group. Almost half of the company's operating profit is produced from businesses in China, Australia, the U.K., Ireland, Vietnam, and Malaysia. Yang Ban Seng is managing director and group's CEO.
ComfortDelGro is holding company which mainly invests in the ground transportation services. It is involved in several areas through separate divisions. It operates a public transportation service, which covers bus, rail, and taxi services. Bus division is also involved in operating shuttle and coach rental services, and fare collection. Taxi division is involved in operating the bureau services and advertising of it. The automotive engineering division is involved in the maintenance, manufacturing of specialized vehicles, coach assembly, collision repairs, automotive engineering services, and sale of diesel fuel. The inspection and testing division provides MOT and similar regulatory mandated vehicle testing, but also non-vehicle testing, inspections and consulting. The driving centers division is providing services for driving schools. While the car rental and leasing division is covering services of vehicle renting and leasing to customers.
The company was established in 2003 and its headquarter is in Singapore.
When unsure what's the right move, you can always trade Forex
Get the number #1 winning technical analysis ebook for trading Forex to your email.
Containing the full system rules and unique cash-making strategies. You'll be surprised to see what indicators are being used and what is the master tuning for successful trades. Including case-studies and images.