Forex Education Part 5
Interview

You must question everything.
Recently I received a request for an interview.
This was a rare invitation going out to the best traders available to share some wisdom.
Most of the questions were easy for me to answer, but there was one I had to think about for a while, and I would like to share it with you as this might be useful to you.
You see, I'm not a wealthy man at the time of this writing, so let me be an inspiration to you.
Patience is better than a quick fix, experience and knowledge are greater than gambling your way to success.

Best advice

One Question that stood out for me was,
What is the best advice you gave give to other traders?

My answer was…
Question Everything, then make up your own mind!

This may not be advice about how to spot a trend, or how to manage funds, but it really is an answer I like to explain.
You see, in my years of trading, I have tried a lot of ways to make a decent profit.
You may recognize yourself trying to make it all work for you.
As in many cases, the most talented people are also the ones that have made a lot if not all mistakes possible.

The thing that stands out is the way they solved those problems.

Question Everything...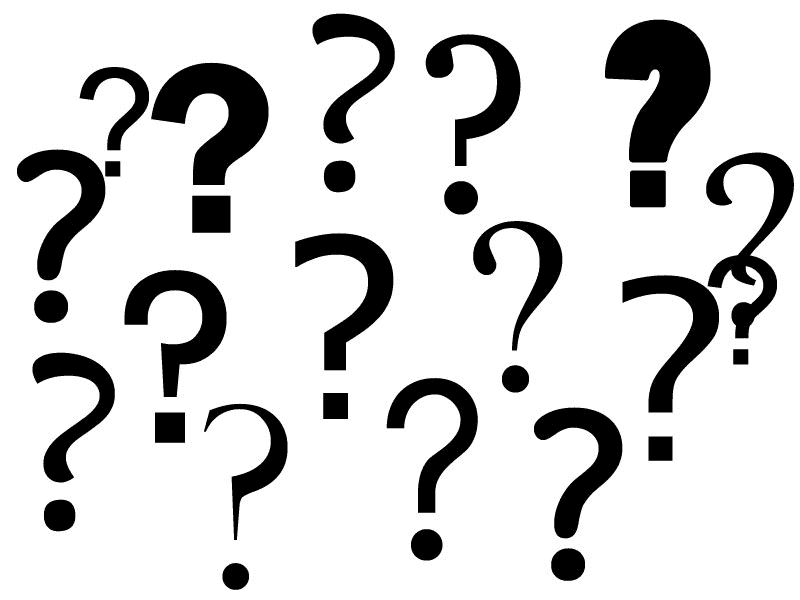 Especially in trading, you can't just accept what you are being told without any credentials.
There is a lot of misleading going on in the Forex Industry, I rather see proof.
Of course, there are many ways to trade, but even the fancy guru's don't always provide you the insight on how to do it yourself.
What I've learned in my years of trading is to question everything, and to make up my own mind.
I suggest you do the same.

Example

I'll give you an example of how to apply this to your trading.
Let's pick a random scenario.
Some guy tells you he found a great strategy but conditions apply.
And every time it fails, you didn't understand the conditions or this was a rare case of where you had to take a loss.
Let's say he claims to win by watching a combination of candlesticks, and whenever that pattern emerges, you have to buy or sell.
When you investigate the claim, and compare it to a monkey pressing buttons, who would win?
Then, I don't care about the times it works, I'm more concerned about when it fails.
What happens when it fails and why? Is it really worth it or could I just as easy trade the other way around and get the same results?
Does it make any sense to you and are you willing to lose your money on that claim?
It's up to you to decide.

Make up your mind

Keep in mind, no one on the other side of your trading cares when you lose.
Also, keep in mind, there are people ready to take your money and even might provide you with false signals just because they have to give signals they are selling.
Whatever signals or tools you are being given to work with, ask yourself the question, is this really benefitting me?!
Can this tool cause me to lose? Can this signal be explained and what causes the failing trades?
You have to be very skeptical about everything you hear or read.
Does it make sense to you, does your own trading make any sense to you.
I have provided some serious advice to some people around me, and even though they knew it was working, they still used their gain to waste it on trying something else.
To me, that was frustrating to see, but on the other hand, it's their money and they too can try and question everything, including what I tell them.

Success ratio 1:5

I had a question earlier by someone who asked how to get a 1:5 success ratio.
While understanding what he was trying to achieve, this question also was a bit silly to me.
Why would you want to have 20% failure in your trading?
Wouldn't you rather have less losing trades than that?
What causes the 20% losing trades?
Why would you take those trades anyway?

No one can predict the market?

If that would be true, then why are some more successful than others?
Don't you think that when other traders are consistently winning their trades, they have another mindset?
In this article, I'm asking a lot of questions rather than give you the answers right away.
I do that to make you think for yourself, to question everything and to let you make up your own mind.
To me, this is the basis of becoming successful.
This has to work for you because You will need to make the decisions which trade to pick.

Something to think about

Hopefully, this has given you something to think about, because nothing will change if you stick to being ignorant.
You could read all the articles in the world, pay for whatever service, or follow a stock picking money,
as long as you don't start to Question Everything and make up your own mind, it will lead nowhere, and nothing changes for you.

Dedication

The chapter most of you will want to read has come.
How do I make money?!
I hear a lot of people telling me, this is my dream, I really want to do this, etc.
Unfortunately, statistics show dedication sticks to words and not often become a reality.
Some people seem to forget it took me about 30 years to figure out what works and what doesn't.
Also, a lot of people think they can start at $100 and hopefully be rich next week.
Their way of doing that is gambling which most likely will blow their account.
Be smarter than that, do whatever it takes and make educated decisions.
As mentioned before, this really is a career, and you can decide to do it or not.
But it does take action and patience, that seems contradictory but it is what you will need to do.

OPM

Other People's Money (OPM) is a way to make money faster, once you built your track as mentioned before, you will want to use your talent to make money using OPM.
The way to do that can vary, and usually is done by attracting investors and trade through a MAM or PAMM, which are basically the same technically speaking.
How does that work?
You have your own trading account, and the software will copy your trading to sub accounts.
These subaccounts are in the investors' name and you have agreed on a fee or commission.
After both have signed all legal documents, the investor funds his account and trading will be done as you trade your own money.
The agreed earnings are then automatically transferred directly into your trading account.

How to get Investors

You might think to yourself, I don't have any investors, so now what?!
There's good news for you if you really are talented or educated.
If you are prepared to deposit a fair amount on your trading account and let your results being tracked by A.I. you can get a Track that can be used by a Broker linked to that specific software, and it will make it possible for you to get funded.

How to get funded?

I will go through this simple process step by step.
Step 1. First, sign up for a Live Trading account by clicking here
Step 2. Then sign up for the Free Tracking software by clicking here
Step 3. You keep on trading the way it works for you, and you will automatically be funded once you have gone through the process of 6 months and if your score is 75 or higher.
Step 4. Progress through the system, and 4 months later you are a Pro Trader if you are doing well.
Step 5. Once you already received funding from the Broker, you are now ready to be introduced to the Investors market. No way to tell where that will lead you but it is Free money for doing the same thing.
If you have questions or need help, then Click Here and I'll help you the best I can.

Experience

Since I've been in the market, this really is the best way I have found to start making money while trading the Forex market.
There are other similar programs, and I have had many discussions with several others, but I couldn't manage to come to a fair arrangement.
Another reason why I promote this one is that there are a lot of options here to make a solid income.
Sounds like a big commercial but this is my experience, the choice is yours.
If you are serious about making Forex trading your career, these are some good tips to your benefit.

If you like to ask me any other questions, I'm here for you.
Best Regards,
Hans Stam

When unsure what's the right move, you can always trade Forex
Get the number #1 winning technical analysis ebook for trading Forex to your email.
Containing the full system rules and unique cash-making strategies. You'll be surprised to see what indicators are being used and what is the master tuning for successful trades. Including case-studies and images.