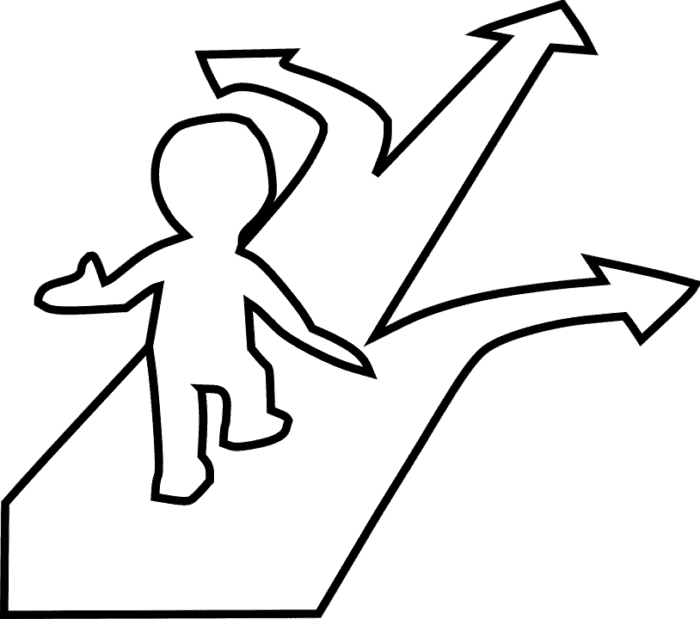 Trading forex or any other market with a demo account isn't the same as real trading.
This is a great chance to explain why trading with a demo account seems fake in comparison to real trading. Let me start from the beginning.
I got a message:
"I'm very new to forex, been trading on a demo account from various brokers for 3 weeks and I'm consistently making the profit. Now I'd like to start doing real trades. I intend to register a real account once ready. My trades go over a period of 10-15 minutes usually. The problem I'm having is that it just doesn't make sense that you make such easy profit with so little experience, there has to be something I'm overlooking. The question I'd like to ask is: what is going to be the difference between a demo account and real trading? Any tips are welcome."
Yes, that's the right question and many people with demo account experience only, have the same question. This article is for all of you who had experience with DEMO ACCOUNT and now you want to start with REAL.
To be clear in the beginning.
Trading Forex getting started
Several weeks is too short frame time to have experience on a demo account.
My opinion is that you need to test your skills at least several months and after that period you may be ready to trade with the REAL account.
Well, you are maybe a gifted, talented financial expert, I don't know. But even then you need time to find all that would make you a good trader who knows how to react, what to do. I know there are some people who would say: Just don't demo! Never use demo just because it's too easy to follow your personal trading rules. It is better to trade with a mini account, so-called "trading live" for over 18 months. But I would never share such an opinion.
Many users of demo accounts claim that they are using "fake" accounts and they haven't the real possibility to explore everything they need before opening a real account.  That is true and not true, at the same time. Demo platform sometimes uses a prototype and test on the user before having some of their features go live. Some brokerages or platforms use programs based on the experiences of other traders and this is not bad.
This gives you the ability to see how you should behave in a particular situation.
Differences between a demo account and real forex trading
So, let's go to the point.
There are many differences. When you're paper trading you don't really pay attention to:
* Money management, and because it's not real money, its ignored.
* Margins required to take positions which differ from position to position. This can affect money management.
* Risk management is also different. Risk management is not punctilious, not precise.
* Mark to market losses can make your portfolio looks bumpy, lopsided, and generally bad. In real-world trading, this is the first thing that is observed and it affects the total NAV of the portfolio. When you are trading with a demo account as the simulator, it doesn't matter because you're looking at the end result only.
* Stop losses are based on the past. Usually, stop losses are triggered because the order book is exposed to institutions and large traders and they get full access.
And you can see that simulators on a demo account can make you delusional.
Not only one brokerage encourage their clients to start small and trade in real markets.
But you have to know that not every brokerage is on your side. So, you have to be very careful if you decide to practice on a real account. Losses are possible because what you lack is knowledge.

When to trade, size of money allocated to the trade, fundamental analysis of the stock, what tech indicators will you use, what is the broad market, what is the sector market, what is the stock chart doing, can you read candlestick trading, can you read overall chart trading, which way is it trending up or down or sideways?
Trading forex how to do that?
So many unanswered questions and you still have guts to trade on real?
C'mon!
You should avoid to pay a  "tax on stupidity" and lost money into bad trades. You should choose to educate yourself first, then trade with extreme caution. First education, then trading plan, then and only then you can go to trade with a real account.
Adore the trade, the process, your path, the ideas that are working, not money! The money will come, soon or later if you are good and know what to do. Put some passion in your tradings, a lot of caution, pay attention in every single moment of your trading, and be watchfulness.
Is demo account useful?
When you make the profit, should think about the real account.
Even it is just a demo account. It will be good practice for real trading. And never be a gambler. That can be the worst habit when you step into a real account. Gambling in RL will get you killed; you will lose your family, friends, money, your life.
Look to educate yourself as the first step.
Make a trading plan, plan your trade, and trade your plan. Knowledge,
Volition, Action are the 3 components of trading.
Some fresh forex traders in their first few months of real trading end up shocked that they are having difficulties. The majority of problems come from the failures to replicate the gained success in demo trading to a real account. Don't be one of them. And remember, I'm not going to give you advice, I just want to share my and my friends' experiences.
Trading is at your own risk.
Good luck!
When unsure what's the right move, you can always trade Forex
Get the number #1 winning technical analysis ebook for trading Forex to your email.
Containing the full system rules and unique cash-making strategies. You'll be surprised to see what indicators are being used and what is the master tuning for successful trades. Including case-studies and images.