2 min read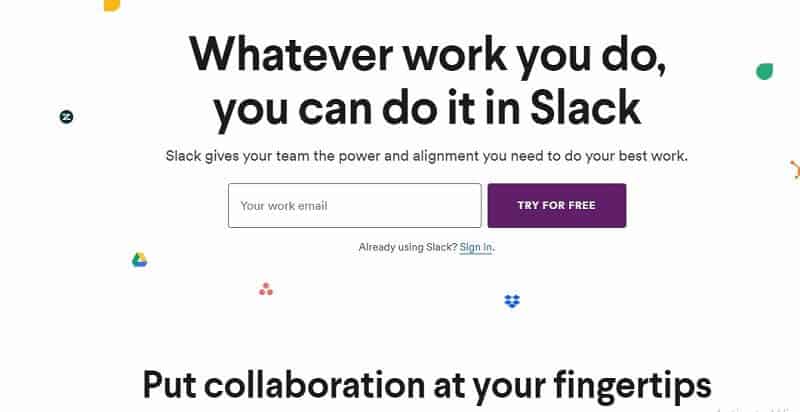 This start-up company started in a direct listing rather than an initial public offering.
The company decided to appear on a direct listing on the stock market, refusing the use of conventional advisers to manage the price of new stocks.
That initiated the chance of wild swings in the price. The traders always try to estimate where the shares force settle.
This increase in the share price placed the value of the company at $25bn.
In an interview on CNBC, Slack chief executive officer Stewart Butterfield said:
"The big thing for us was in the traditional IPO, it's the company that's offering shares, you might raise, you know, a billion dollars or something like that. When you raise a billion dollars, you dilute existing shareholders, by issuing new shares. So, we are not doing that. We're just opening it up for trading."
This approach takes some risk
We must say that listing shares straight brings some risks. For example, Slack chose not to engage underwriters to hold shares that a company is incapable to sell through its IPO to guarantee a triumphant debut.
Shares of Slack began trading above the $26 reference price. The price was settled by the NYSE. As of 1:23 p.m. ET, the shares were higher by 60.15% and jumped to $41.62. Still, the stock reversed to close the session with up $12.62, or 48.54% to $38.62 a share.
Slack is not the first company that chose this method. It is the second big tech firm to go the shortest path. Spotify used this way to appear to the market last year.
Slack is the unicorn
Slack is one of the unicorns that surpassed market expectations on their first day of trading. Beyond Meat (NASDAQ: BYND), Chewy (NYSE: CHWY), CrowdStrike (NASDAQ: CRWD), Fiverr (NYSE: FVRR), Pinterest (NYSE: PINS), and software company Zoom Video Communications (NASDAQ: ZM) also went public in past several weeks and had solid debuts.
Following the example of many tech companies, Slack debuted with a dual-class structure. Class B shares holding 10 votes per share to consolidate voting power among its top shareholders. According to Slack's prospectus, Accel is the largest shareholder at 24%. The other is Andreessen Horowitz with a 13.3% stake and Social Capital at 10.2%. Slack CEO Stewart Butterfield holds an 8.6% stake and SoftBank holds 7.3%.
Slack has never made a profit.
Although revenue rose 80% to $400m in 2018, losses were $144m.
Slack announced a net loss of $138.9 million on the income of $400.55 million for the last year. From the beginning of this year, Slack told it had over 10 million daily active users and that number of paid clients increase 49% year over year. Slack also has large growth from its highest-paying customers. Their customers pay over $100,000. The number of customers in that class increased 93% last year in comparison with fiscal 2018, according to the prospectus.

Slack's profile
Slack Technologies Inc is a business technology company. Its offer is Slack app that supports people, devices, and data to cooperate and run the businesses.
Slack is useful to overcome communication and coordination works in order to manage the company's activity. It provides to diversified industries: Engineering, IT, Customer Support, Project Management, Sales, Marketing and Human Resources.
Slack started as an in-house tool for Butterfield's company Tiny Speck through the development of Glitch, an expired online game.
When unsure what's the right move, you can always trade Forex
Get the number #1 winning technical analysis ebook for trading Forex to your email.
Containing the full system rules and unique cash-making strategies. You'll be surprised to see what indicators are being used and what is the master tuning for successful trades. Including case-studies and images.