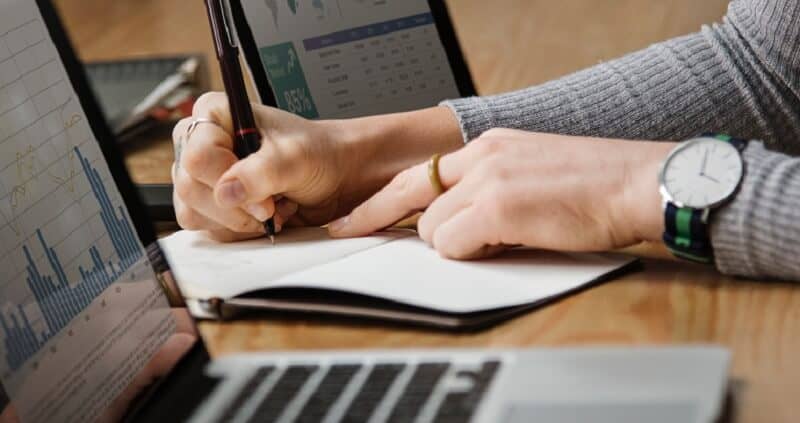 by Hans Stam – A Forex trader
Creating a strategy
We left off in the previous chapter talking about creating a strategy of your own.
It's obvious you do not want to lose money, your aim is to be right on your trading as much as possible to make a profit.
So how can you create a strategy that will work for you?
I mention specifically it has to work for you because many will sell trading signals on their analyses, but once you try to implement the signals, your timing could be off and totally miss the trade.
Then again, who knows if that signal is very successful and why would you trust other traders signals?
Of course, that's a personal choice to make, but once you would decide to create your own strategy, here are some tips.
Demo testing before creating a strategy
While creating a strategy that works for you, you obviously do not want to spend a lot of money so you will use virtual money using a demo account.
Once you have set up your demo account, you can start trading as if it was real money, but more importantly, you get to know the trading station you will be using later on.
You see all kinds of options, and most will not apply to you so you will have to figure out what you will use or not.
For instance, the chart used.
If you like to open a demo account.
Charts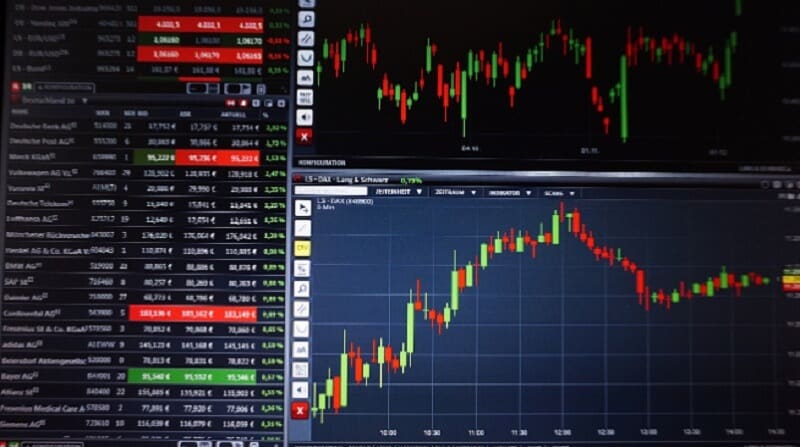 Most will stick to candlestick charts but there are many other types of charts to choose from.

Also, there are timeframes you can choose from.
In this example, we'll stay with candlesticks but many other types of charts will have similar info.
A candle represents what the price did in a specific timeframe.
If you pick an hourly chart, it shows candlesticks and the info of the price in an hour.
Main info a candlestick is giving you the Opening Price at the beginning of that hour, the highest price, the lowest price and the closing price of that hour.
The next candle would start its opening price where the previous candle ended its closing price.
(If that is not the case we speaks of having a gap, but that's not common)
If you would change your hourly chart to a 5-minute chart, it would give you a lot more information whereas the hourly would give you the bigger picture.
It's for you to decide what you do with that information and how you would apply that in your strategy or not to apply it at all.
Indicators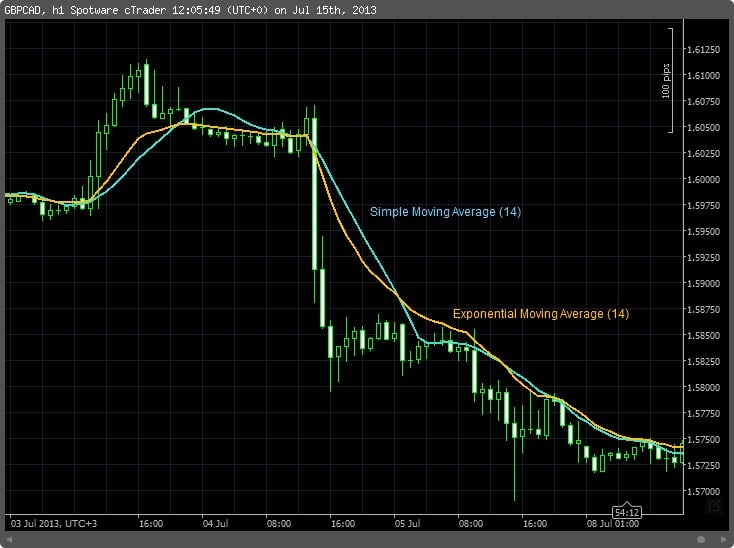 Using charts you will also have indicators. For example, you can use a curving line which follows the Simple Moving Average of the price known as SMA.
Others are MACD or RSI to name a few. There are countless indicators, and it's up to you to use some of them or to ignore them.
Every indicator you would use has its own specific purpose and shows you the result of what that indicator is designed for.
We can't go through all of them, so if you choose to apply you can do some research on a specific indicator.
Most commonly are MACD, RSI, Moving averages, often in combination with trendlines, Channels which form, Support/Resistance, Fibonacci or Elliott Waves, etc.
It's up to you what you want to use or go a completely different way in your trading.
Trends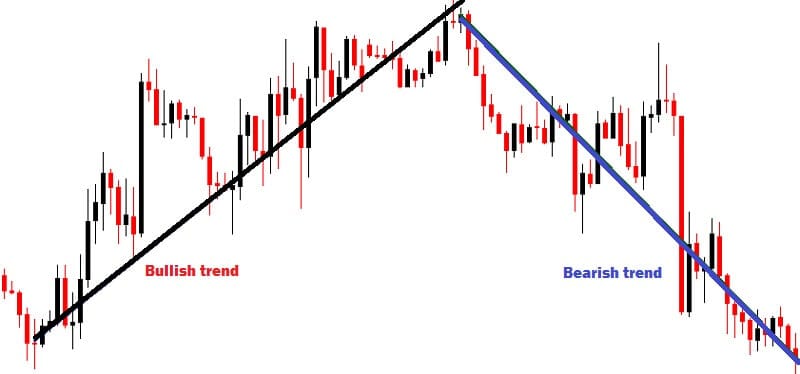 Often when patterns emerge from the charts it shows a direction to where the price is heading.
If you see a clear direction you could translate that to yourself as seeing a trend.
As we talked about previously, we would like to figure out what most other traders would do, and seeing a trend could be useful.
If you build your strategy, you could make up some rules for yourself to test and see what result that gives you, one of them could be catching those trends.
The beauty of trying that out on a demo is, it will be virtual money, so even if you lose, no harm is done. But it is very useful while creating a strategy.
Stick to what works
While trying out your strategy starting from scratch, you will notice some things work, others don't.
Try to figure out what causes losses, and eliminate those reasons by altering your strategy to where that won't happen again.
Then go test it again on your demo.
You decide when you think your strategy is working properly, then you can try to trade real money and go make a profit.
As soon as you notice it's not working, stop trading and go back to demo trading, see what caused it to fail, and alter the strategy.
Rules
When you look at how others trade, they often have rules. Institutions also have rules which you cannot break if you want to work there.
The big advantage we have as private traders is that there are no rules at all.
We can make up our own rules. It's our money, our strategy, and whatever anyone else says, you can choose what to apply or not.
The broker you work with could have some rules, but other brokers might not have those rules at all.
Choosing a broker may be of importance when you want to trade your strategy.
It really takes some creativity and patience to create your own style, but once you have done that, the rewards will be all yours.
Mentor
If you think to yourself, it's hard to do all that work, can't I just get a mentor?
Well, that may be harder than you think.
Often when people look for a mentor they end up in a strategy that can be incredibly difficult to follow.
The alternative is to just let some robot trade which is programmed by these "companies"
Real mentors will learn you how to think for yourself, and if what they have tried and tested makes sense.
The reason why a mentor is very valuable to you
…is that you will have to make your own decisions in the future.
You can't rely on anyone else to make all the decisions for you, because what would happen to you when that mentor decides to just quit?
Or what would happen when that mentor starts to charge you $1.000 a month just to follow instructions?
If that would happen, the information may or may not be that valuable, but you would still have to make more to end up with a profit.
A good mentor will take you by the hand and walk you through all your questions, pointing out the stones on the road so you can find your way in the dark.
I once met a man who had sold over a thousand courses for the price of $300.
So he made over $300.000 just by selling his course and in addition, he lets his students pay an additional $30 a month just to get access to "Hindsight Trading" on YouTube.
When I talked to him, he did know a lot about indicators, etc. but frankly, I thought he didn't know what he was talking about as he was guessing just as we would too.
He's a great salesman, but that is not a guarantee you will get value for your money.
In the end, results count and you will be the judge if it is worth your money or go look for another mentor if you would need one in the first place.
Q&A
If you like me to cover a specific item regarding trading, just let me know by sending me an email, and I'll try to clear that up in the coming articles.
Best Regards,
Hans Stam
When unsure what's the right move, you can always trade Forex
Get the number #1 winning technical analysis ebook for trading Forex to your email.
Containing the full system rules and unique cash-making strategies. You'll be surprised to see what indicators are being used and what is the master tuning for successful trades. Including case-studies and images.