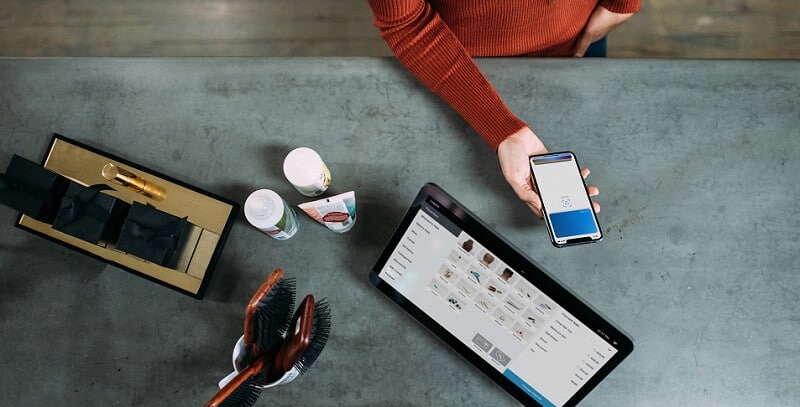 by Hans Stam

A little off topic but well received within my group how I manage money.
So I decided to put this in writing to your benefit.
Many don't know where all the money went at the end of their month.
Usually, they have a bit of month left at the end of their money.
Others make a lot of money but always seem to have a shortage anyway.
Some are doing just fine but don't seem to get ahead in their finances.

The process of Money Management

Here is the process I went through personally.
I had one account at my bank as most people have.
All my money came in on that account and all payments were made from that account.
I started to write down all my expenses.
Then I noticed I was overpaying for some services like my phone, so I contacted the phone company for a better deal and instantly got more than 50% discount. That was my first step in money management. 
Same with other bills, I noticed some things I spent but didn't really need or that could be done differently.
When I had a complete picture of all my expenses per month, I divided it into daily portions.


2nd Account in the process of Money Management?

I opened a second bank account at another bank, and whatever income I had I placed at that central account.
Not only the usual income but also whatever money I got like tax returns or bonuses, etc.
Then I set up automated daily payments from that central bank account to the initial bank account where most bills were deducted automatically.
The way it was set up plus perhaps a few bucks a day was taking care of the bills and it grew a bit every day.
Why another bank?
Anything can happen, and when it hits the fan, you better keep control yourself instead of letting the bank decide for you!

3rd Account?!

Then I set up a third Bank account. I decided on a number I needed to do groceries on a daily bases.
So from my central account, I got daily payments to use for shopping.
Now I knew what was there every day to use and not overspend.

4rth Account!!

I also got Gas money from jobs I do.
So I opened a Fourth Bank account.
Every time I'm getting gas money, I deposit it in that account.
Most times I'm getting more than needed so all other car bills like taxes and maintenance are being paid from that account.

Central Account for Better Money Management

When I did set it up that way, all I needed to focus on was the central bank account and I knew exactly what I needed a day, week, month.
I noticed at first it wasn't easy but I was determined to get it right.
So then I realized I needed a buffer of 3-6 months based on my daily payments.
I knew what I needed to survive 3-6 months without any income in case something happens.
This has saved me several times as I do not have a steady income.

Interest

I noticed I was paying interest on open balances.
So how did that happen?
I was in need of a car, and that's a huge sum for most people.
So that had to be paid from the Gas account, but there wasn't enough.
So I had to loan from a bank, but I paid more due to interest.
I decided to calculate the interest and paid the same interest amount into my central account as well.
Basically, I was paying back the bank, and now also myself.

Over time I needed more money on bigger spendings.
So I loaned from the central account and paid it back from the account I needed it for with interest!
How does that work?
When I saw something in the shops I really wanted to have, I just paid it from the central account to my Groceries account.
Same goes for Gas-account when in need of more cash instantly like buying another car.
Then by the daily income, I was getting on those accounts, I paid it back to the central account with interest.
It also made me aware that at times I did not really have to buy whatever it was I wanted, so it kept me from buying the item.
All I need to watch for is the buffer on the Central bank account to keep my internal economy going.
But before there was a buffer, I took care of small bills that were past due and made them disappear quickly.
Doing that gave me more and more control to work towards my buffer.

Investments as the best way for Money Management

When I wanted to start investing, I didn't really have much money to do it with. 
So I loaned money from my central account, and whatever money went out, I paid back with interest from my income.
So even if that investment was not working out, it was covered by future manageable income, bit by bit.
Whatever the investment did produce was placed back into the central account which also helped to pay off the initial loan.
If the investment made more, I was free to either let it grow or to fund the central account after the internal loan was settled.
When I invested more I considered it to be a separate loan which re-entered the process.

No logic

It doesn't seem logical to work with your money like that, it seems too complicated.
But what it did do for me was that it gave me control over my bills which all happens automatically and it made me think twice before spending outside the balance on the cards.
So in a way, it made me focus and I know what I have to do next.
If my investments are not providing enough for my buffer, I know I need to get another job and quickly maintain my Central Account.
Anything can happen in life, and I never really valued stability really going day by day without much thought until the day came I got stuck financially.
So through desperation and a whole lot of debt, I decided to set it up to the way I have it now.
And although it did not help me overnight, the action alone to contact another bank and set up the accounts gave me a feeling of control.
It also made me go look for other ways to make an income like another job to maintain the central account.
This got me moving with a plan in action and it has given me many benefits in my financial life.
Back on control
I took back control, and I crawled back from a deep hole which made me an investor and Trader. 
Hopefully, you are not facing that mountain of debt in your life and you might not give this a second thought as long as you always have enough, but even millionaires can go bankrupt if they don't pay attention. 
Be wise, don't let money become a problem where it doesn't have to be.

I surely hope this off-topic article will benefit you, as money is not everything and it should not control your life.
Yes, we need it, so let's deal with it and go on with other important things in life.
If you can support my work as a Mentor, please click here for a donation
I really appreciate your encouragement.
Also, any support you like to show through PayPal is very much appreciated!
to your success,

Hans Stam

When unsure what's the right move, you can always trade Forex
Get the number #1 winning technical analysis ebook for trading Forex to your email.
Containing the full system rules and unique cash-making strategies. You'll be surprised to see what indicators are being used and what is the master tuning for successful trades. Including case-studies and images.