There is no reason to stay poor if you can be a billionaire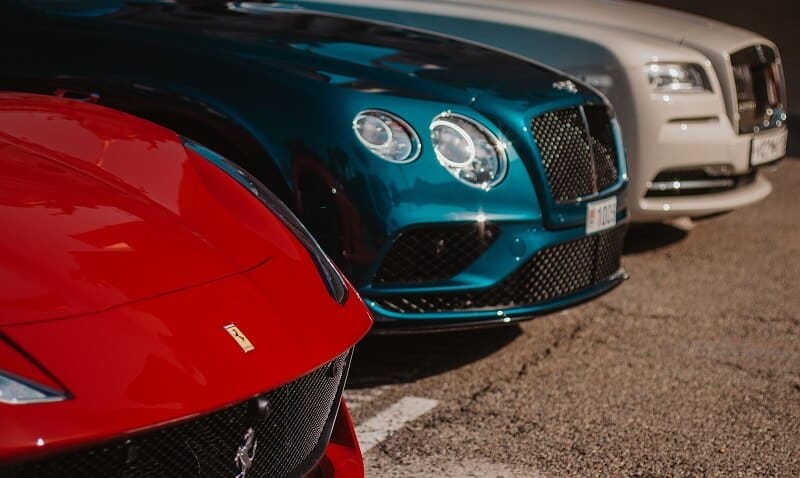 There is nothing wrong with being poor. Many circumstances may cause that. Lack of opportunities because of the place where you are living, the poor economy in your country, but anyone should try to change that. Even if you feel you are not capable to run that long way, just make that one – the most important first step. Find the strength to reach what you want. The life you are seeking is the life you deserve.
TP is giving you a few stories about poor people who became billionaires. We want you to know something, they came from nothing. Some of them have a really impressive life story.
So, who they are?
Jan Koum WhatsApp founder

Jan Koum was born in Kyiv, Ukraine in 1976. He lived in the house outside the Kyiv, without running water.
Koum has memories: "It was so run-down that our school didn't even have an inside bathroom. Imagine the Ukrainian winter, -20°C, where little kids have to stroll across the parking lot to use the bathroom. Society was extremely closed off: you can read 1984, but living there was experiencing it."
When he was 16, he moved with his mother to Mountain View, California. They lived in an apartment secured by government assistance. In order to survive, he cleaned floors at a local store.
Koum developed computer skills on his own. In 2009, he co-founded mobile messaging service WhatsApp and sold it Facebook for $22 billion in 2014.
Net worth:$9.1 billion
Ken Langone, Investor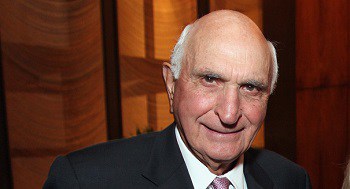 His father worked as a plumber and mother was a school cafeteria worker. They lived between two paychecks.
But Langone wanted a better life and that desire was supported by his family.
In order to contribute to paying scholarship at Bucknell University Langone worked different jobs. His parents also mortgaged their family house.
In 1968, Langone in associate with Ross Perot took Electronic Data Systems public. Later it was acquired by Hewlett Packard. Two years later, with Bernard Marcus, he started Home Depot. This company also went public in 1981.
Despite his huge business success, Langone still is cautious with his money. He still calls the cable company when he considers his bill is too big.
Net worth: $3.6 billion

Howard Schultz, Starbucks founder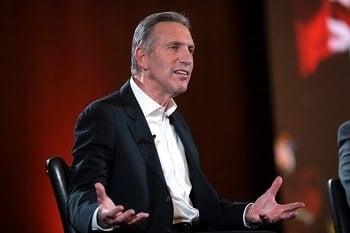 Howard Schultz was born in Brooklyn, New York, on July 19, 1953.
Schultz grew up in a housing complex for the poor.
When he was 3 years old he moved with his family to the Bayview Housing in Canarsie, a neighborhood in southeastern Brooklyn.
A football scholarship helped him to move from Canarsie to Northern Michigan University in 1970.
Schultz found work as a salesman for Hammarplast, a company that sold European coffee makers in the United States. Schultz remarked that he was selling more coffee makers to a small enterprise in Seattle. It was the Starbucks Coffee Tea and Spice Company.
"Every month, every quarter, these numbers were going up, even though Starbucks just had a few stores," Schultz later remembered. "And I said, 'I gotta go up to Seattle.'"
At that time, 1981, Starbucks didn't exist outside Seattle. The company's original owners, old college buddies Jerry Baldwin and Gordon Bowker and their neighbor, Zev Siegl, had founded Starbucks in 1971. The three friends also came up with the coffee company's universal mermaid logo.
Howard Schultz joined them. The rest is history.
Net worth:$2.9 billion
Kenny Troutt, the founder of Excel Communications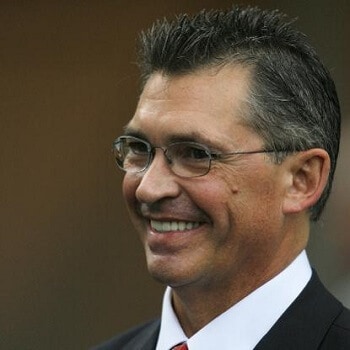 Troutt grew up in a poor family. His father was a bartender. So, Kenny Troutt had to pay for his own education at Southern Illinois University. He did it by selling life insurance. He made most of his money from phone company Excel Communications, which he founded in 1988 and took public in 1996. Two years later, Troutt became a billionaire when Excel was sold to Teleglobe for $3.5 billion.
This a self-made billionaire owns WinStar Farm in Versailles, Kentucky. He's now retired and invests massively in racehorses.
Despite his allergy to horse hair.
Net worth: $1.4 billion
The bottom line

So, how to become a billionaire? It looks there is no universal formula for that. But there is something common for all of them who raised in poor families. All of them wanted changes, worked hard, had a desire to make success. And they were not afraid to take advantage when it came to it. To become a billionaire you must have passion, you must be curious and have opened eyes. In order to recognize the right opportunity. Never hesitate to start this journey. These guys made a success, so why wouldn't you?
When unsure what's the right move, you can always trade Forex
Get the number #1 winning technical analysis ebook for trading Forex to your email.
Containing the full system rules and unique cash-making strategies. You'll be surprised to see what indicators are being used and what is the master tuning for successful trades. Including case-studies and images.