5 min read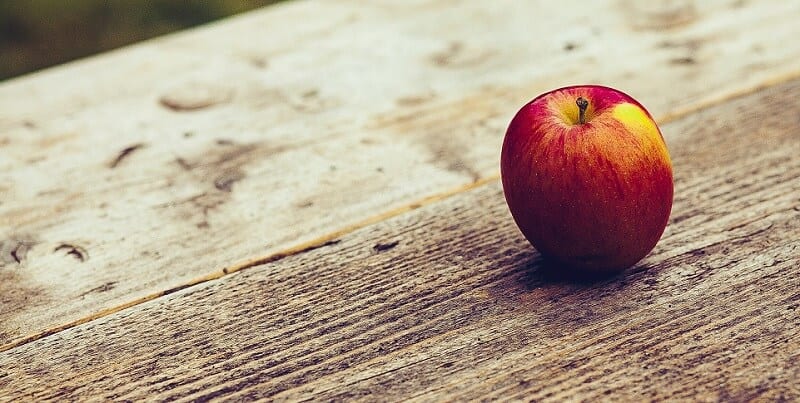 by Hans Stam – Trader, Mentor, Author
Impressive
In my journey as a Forex Trader, I come across many different ways of thinking. 
Some really think they are the only ones that are right, and everyone else is wrong.
Some contact me and tell me my claims are false or I do them on hindsight trading.
When I show my live accounts where they can see live trading and history, I'm usually getting a response like… Impressive.
Others I never hear from again.
It's really our loss if we let ego dominate our thoughts.
Always keep an open mind as there might just be something to learn.
Spreadsheets

When you are trading, we like to succeed at a given goal.
One thing that happens a lot is that traders see a certain return, and start calculating.

Some make a spreadsheet and calculate their returns as being static.
Then on their spreadsheet, you can see they are 5-10 years ahead and often millionaires.
Unfortunately, it doesn't work like that in real life.
Long term goals are good once you have reached short term goals.
What is realistic and doable for you?!
Algorithms

Now that you are all set up, you probably have developed your style of trading.
It's normal to want an outside opinion on your trading so some sign up for a company that has algorithms running.
But be aware, you might do perfectly in one group and totally fail in another.
How is that possible?!
Algorithms are being programmed by the opinion of the Programmer/Company.
There's a lot of difference on where their focus is and their results on your trading might be way off.
I have had discussions with some of them, and in many cases, they had to agree they did not think of other things after seeing my live trading.
So, in the end, your results are just based on their opinion and how well you agree with them.
Performances

My suggestion would be to trade for a year and keep an eye on your results Quarterly, Six Months and annual returns.
Keep an eye on the DrawDown and Risks you took by exposure to the market.
Goalsetting is a tricky thing to do when Trading.
It might be best to focus on the number of deposits you are willing to make and set it as being a goal regardless of performances.
You are the one that decides what you do and why.
It's your money on the line so if you keep on losing ask yourself who you are following.
Is this really your plan or someone else's plan?
Nothing wrong with that, but it has to be your decision as well.
Don't just pick a trade because someone tells you if you don't agree!
So… How well are you doing?

No matter what others say, you are the only one that can determine if you are doing well or not. 
You have your own algorithm to perform to.
What are your intentions?
Is it you want to deposit $100 every month for a year?
Is it you are focussed on not having a bigger drawdown than 25%?
So my guess is that you are the one that determines how well you are doing.
Did you reach your goals?
What works and what doesn't?
Probably the profit-taking results will not work as the market is depending on movement, so maybe it's better to focus on what you can control.
Opinion

When it comes to trading, you are your own boss. 
Only your opinion counts as you are the one making the trades.
Now, that does not mean you never listen to anyone.
Weigh the information, see if it makes sense, apply what is useful!
Sometimes I get good ideas presented, and it doesn't take long before seeing the goal which supports that idea.
The idea itself may be good, but it doesn't always apply to my goals.
When I would try different outcomes for different goals, it might become mixed up which makes both goals fail.
Some people lose money fast, and they get very frustrated because their opinions were not their own.
When you find yourself losing money because of someone else's ideas, review and see why you are losing. And see how well are you doing.
I'm lost?!

When you are doing your thing and just came across a new idea, you might want to throw everything overboard and go for this new idea.
You might feel you are lost once that is not working out.
What you could do is demo test this new idea first, but most don't have the patience because of their excitement.
What you might do when you find yourself in that place is to open a subaccount and usually it is easy to transfer from one account to the other.
Use your idea on the new account if you don't choose demo first and let your initial strategy run as usual. When this new idea is producing what you want to do, it will grow on its own, but you will always have a backup from where you already are having experiences.
Easy

It's easy to do well as long as you have a clear target in front of you which you can control.
When you can't reach your targets, don't try to catch up, reduce the targets to a smaller target.
If your first targets failed, then catching up is even more difficult.
Adjust to what is doable for you, and keep the goals closeby and short.
If you commit to depositing $500 a month for the next 5 years, you might want to adjust to depositing $400 for the rest of the year and review in December.
Did your circumstances change? Was it easy to do? Do you want to dedicate more?
You might have lost your job, or got a raise? Lot's of things can happen in between the plans you make.
Keeping your goals close makes you reach them faster, if you fail the goal, reduce the goal to what fits you at that time.
You can do this!

All the best,

Hans Stam
[email protected]


When unsure what's the right move, you can always trade Forex
Get the number #1 winning technical analysis ebook for trading Forex to your email.
Containing the full system rules and unique cash-making strategies. You'll be surprised to see what indicators are being used and what is the master tuning for successful trades. Including case-studies and images.