Mentorship

by Hans Stam – Trader, Mentor, Author
From the Author.
I'd like to take the opportunity to say Thank You to

Traders Paradise quality trading Publishing and the awesome PsyQuation Team for giving you the Best Trading experience and knowledge !!!

Remember to bookmark this website for your convenience and more quality content.
This is how a new star is born, and it could be you too!
Instead of writing in book style, why not actually let you read a learning experience from one of my students. To show you how mentorship works.
This is not a passive "Try This stuff" but really intensively training.
I will post part of the emailing that has been going on between George and me…
If you like to start trading yourself or want to know more, you will find all the info you need right here at Traders Paradise.
If you like to support my work, you can show your appreciation by clicking here
George has agreed on letting me use part of our communication to benefit you,
if you like to support him and want to open an account, you can sign up using his link
The Program George is talking about is the A.I. tracking your trading and gives you advice, this is also an open door to get funds to trade up to $ 350.000 AUD.
If you want your account linked for Free, here's the link which benefits George too.
Thank You George,

I appreciate your approval.
Are you in the Matrix?
Hi Hans,
I have read your post on how to make pips profit on forex every day as a day trader.
Can you please teach me your system?
I am George from South Africa, I need to learn how to trade every day on Forex successfully and start making money with it over time. If you know in South Africa it is hard to find work. So I must learn how to make money with Forex.
Kind regards
George
—————————–
Yes, of course, I will help you George.
To do my system it does take money to do it properly.
Can I ask how much you currently have in your trading account?
Regards,
Hans Stam
—————————–
Currently, I am trading now with a 100 pips move I make a Dollar or lose a Dollar I know it it is very low but until I can get a good system in place I can up the risk
I have a $100 that I play now with and trying to learn as much as I can. I am looking for a good system that can work long term.
George
—————————–
At this point, we went over personal finances and how we can find a way to educate George regardless of his situation. Due to privacy, I will leave that part out.
—————————–
Hi Hans
WOW I have read your email probably 3 or 4 times now. You have told me you need my patience and loyalty. Well Hans I can give it to you 110%
I am a person that's cup is not half full or half empty for you it is empty I am willing to forget everything I have learned from forex and follow you. I beg you to take the risk and help me.
No matter how long or slow it takes or even if I don't make money for a year or 3 I don't care as long as I know I can work towards something great that I can turn one day in something that I can use as my career.
I can make a promise with you today you will have my patience. I think patience comes also, with age I am 42 years old and have learned to be a patient person over the years.
Please take me under your wing and help me.
Kind regards
George
—————————–
Mentorship is on scene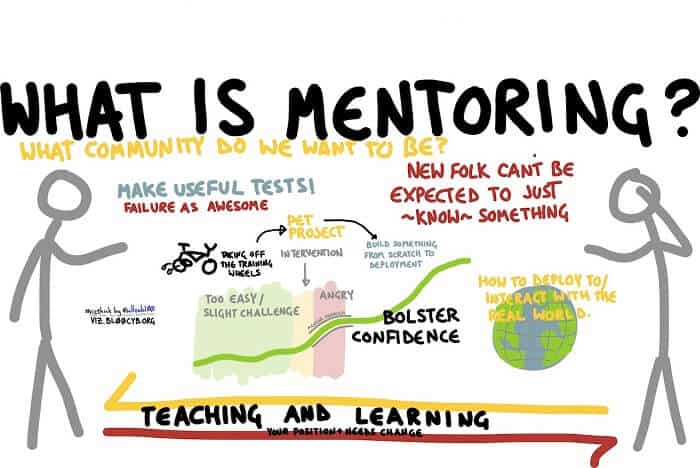 Ok, I'll help you.
You may have hundreds of questions, and over time I'll answer everything…
So we'll go step by step and I'll try to get you into the Program.
Question, who is your Broker now and do you trade by using the MT4 Platform?
—————————–
Hi Hans
Ok Great I really hope you get me in the program. And yes there is a lot of Questions.
My current Broker where I have the $100 dollars in with is (erased)
the trading platform is a MT5 platform
I am quite new to the platform
I am very used to the MT4 platform but if you like what I can do I get paid every month on the 25th I can easily open a $100 to $150 live account somewhere else if you like?
—————————–
We'll get to that.
Both MT4 or MT5 is good.
How old is that account approximately? in months/years?
I don't need an exact date, but an estimate.
—————————–
Again, some personal details are left out from publishing
—————————–
Thanks Hans you have given me hope again in life. Will jump on it right away.
I will read your article now and follow the steps
I will open also the live account with the broker you perhaps mention in the steps.
I will get back to you after I have done this 🙂
Thanks again Hans
—————————–
The basic explanation of how the Market works was given to George with about 30 years of experience and knowledge.
—————————–
This is mind-blowing information Hans
I really never ever realize this or how this actually works.
That is good then when I told you I am emptying my cup and learn from you from scratch.
I am so excited to learn this different way we are going.
This is really mind-blowing what I have just read.
I understand clearly so far.
—————————–
Taking the Red Pill
More info was given to George. Here is where I opened his eyes to what causes losses, and how to make profit
—————————–
Hans this is like the Matrix movie did I just take the red pill?
Sorry for taking so long to respond I read sometimes your lines 10 times over and think about it and then let it settle in.
I understand so far I can not wait to see it on paper when we start to trade.
—————————–
Yes, we will 🙂
Keep that in mind as we will come back to this later.
And yes, you probably did take the Red Pill 🙂
We are going to enter into a whole different way of trading 🙂
If you understand this principle, you are way ahead of 90% of the traders.
On track so far?
—————————–
WOW man I am on track so far
I can not wait that you show it to me when we actually start to trade on a demo account.
But yes I am on track I can not wait to see this on a platform
—————————–
You may understand a lot of info was left out in this article due to sensitive information, but it gives you a taste of how we went through the process.
We have set up his accounts and he is now trading backed up by a lot of information and knowledge. His trading experience was changed in 2 days of which you probably now have read 10% of all communication.
Here is what George had to say after his trades were set and running for him.
—————————–
I have a mentor that is teaching me how to do forex trading.
His name is Hans Stam.
I like to write today a bit of my personal experience working with a mentorship.
I was trying to do forex trading on my own for many years even read some books. Even after years I still make huge mistakes with forex trading and cannot find myself making a profit. I have contacted a Mentor called Hans. I really did not expect him to return my email at all, but suddenly in the same day Hans send me an email back and not just a simple short email but a proper email like you can see this person really wanted to send the email.
Well, my mind was blown away! It is so much different to actually talk to a person that you can see and have 30 years + experience in trading. All of my book training just went out of the window after we have talked a bit nothing can replace dealing with a person one on one and actually learn from a master.
He really knows how to be a mentor. From the start, his explanation is simply awesome. The reason I say this is because everything he explains to me is in real simple terms and in details. Every time I think I have a question he answers it automatically if he knew I will ask that. Even when I ask a question I get instantly quality feedback like he is here right next to me guiding me slowly so that I can understand every part of the training.
What I love the most when it comes actually down to business and we have to start with the trading Hans is taking the lead and show me step by step on my account what needs to be done and then he turns around and say you do it. What better way is there hands on and when I make a mistake or have a question I can just ask him and he will show me and explain to me in detail.
My eyes are clearly open today honestly I wish I have found Hans years ago and working with a mentorship. If I have done this years ago my life would have been much for the better already.
With a mentor, you can learn so much more than a book can teach you. Yes, a book can teach a person but not every person is the same and if you have questions the book will be quiet and you will be lost. I have read trading books where I was lost in the first quarter of the book and I had to put the book down because I don't understand it and there is no one that can explain things to me.
I will really advise any person that likes to learn trading to get themselves a mentor it is really crucial for your education and your life.
George
When unsure what's the right move, you can always trade Forex
Get the number #1 winning technical analysis ebook for trading Forex to your email.
Containing the full system rules and unique cash-making strategies. You'll be surprised to see what indicators are being used and what is the master tuning for successful trades. Including case-studies and images.