We can follow them and learn from the best
5 min read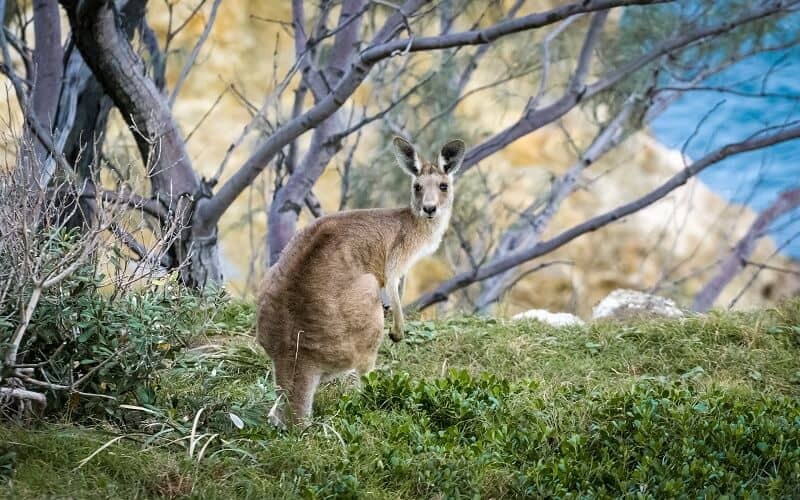 Have you ever asked yourself who are the best Australian investors of all time? We are going to introduce you just a few of them. They are the best Australian investors of all time. They are unique, specific and extraordinary.
Richard "Dick" Fish
Richard "Dick" Fish, one of the best Australian investors
Richard "Dick" Fish is one of the best Australian investors. He is retired now,  but while he was an active trader, he was a legendary pairs trader.
He holds a 10-year track record that is extraordinary and no one has such record before.
Since its origin in 2002, his Bennelong Long Short Equity Fund strategy has yielded investors 10 times their money.
He was trading over Listed Investment Company, so-called LIC.
LIC is a listed investment vehicle that gives investors access to a diversified portfolio of shares in some other companies also listed on the stock market. LICs are listed on the ASX.
Richard "Dick" Fish had a very specific and risky strategy of the fund. How does this fund's strategy operate?
The fund performs this by trading pairs of stocks. They are betting on one and betting against another (well-known shorting). The returns are provided based on how the stocks perform relative to one another.
Here's an example.
A pairs trader saw that company ABC was a better stock than the company XYZ. So the trader would take a long position in ABC shares and short sell XYZ.
If the market fails off and both shares drop, the trader will still make a profit if XYZ falls more than ABC, because the short position profits will be larger than the loss of keeping the ABC shares.
If the market grows and ABC earns more than XYZ, again the trader will profit because the gains in the "long" ABC position will more than cover the losses from betting against XYZ.
In short, if both stocks are moving in the proper direction, that is ideal, but the investor will make a profit even if just one stock goes up.
This strategy is extremely risky but Richard "Dick" Fish was the master of this game.

The "pairs trading", is a risky way to make money but very powerful when it serves.
The downside, of course, is that both stocks could move in the opposite direction to what was formerly expected.
The strategy is liberated from the limitations of an index benchmark and the vagaries of global markets.
This the reason why this strategy is defined as stock-picking in its absolute form.
"It sounds trite, but investing is simple and one way of simplifying it is to take out the risk you can't control," said Fish.
Sam Shepherd
Sam Shepherd, one of the best Australian investors
The LIC was managed by Richard Fish and Sam Shepherd who were the fund managers behind the highly successful Bennelong Long Short Equity Fund. That fund produced annual net returns of 18.14% between February 2002 and September 2015. The fund was only open to institutional investors.
Sam Shepherd joined the team in May 2012,  after 21 years of Australian equities experience.
Just before he joined the Bennelong Long Short Equity Fund, he was Head of the Melbourne institutional equities desk for Credit Suisse. On this position, he held the research sales, account management, and execution. Earlier, Sam Shepherd was a sales trader and research salesman at JP Morgan.
The first seven years of his career he worked at Norwich Investment Management. He was a dealer, analyst, and portfolio manager. Sam Shepherd has a Bachelor of Commerce and a Graduate Diploma in Applied Finance and Investment.
Portfolio Manager, Sam Shepherd, retained portfolio management responsibilities and the management of the team after Richard "Dick" Fish departure. Sam has 24 years of Australian equities experience, with the last five workings alongside Richard at Bennelong Long Short Equity Management (BLSEM).
Led by Sam Shepherd, BLSEM has a highly experienced team.
On BLSM official website we found
"There is no change in the approach to the day-to-day management of the portfolio. Portfolio management is clearly defined and is managed in a highly disciplined way. Decision making is team-based, and that has been the case for a number of years."
Richard "Dick" Fish and his business partner Sam Shepherd are an Australian investors dream-team.
Kerr Neilson
Kerr Neilson, one of the best Australian investors
Kerr Neilson is an Australian investment manager, the co-founder and managing director of Platinum Asset Management. He was born in Johannesburg, South Africa and earned a Bachelor of Commerce degree from the University of Cape Town. Also, one of the best Australian investors.
Neilson began his financial management job in the investments division of Courtaulds in London.
But he returned to South Africa in 1973.  Ten years later he moved to Australia to become the head of retail funds management for Bankers Trust Australia. Today it is BT Australia.
Georg Soros provided him initial backing to establish the Platinum Asset Management fund in 1994.
Platinum concentrates in international equities and has an estimated $US16 billion in funds under management. Kerr Neilson is a managing director and portfolio manager.
In 2007, Neilson set 20% of Platinum Asset Management on the Australian Stock Exchange. The 57% of the company's shares he held were valued at A$2.9 billion. That made him one of Australia's wealthiest people.
Neilson is frequently compared to Warren Buffett for his talent to consistently pick high-performing stocks.
However, in business, not everything is spring and flowers. Bad results during 2012 produced a 16% drop in net profit, essentially due to a 14% decrease in investment income. Neilsen was forced to abstain from a bonus and an increase in his salary. As the major shareholder of Platinum, Neilsen yields A$42 million in dividends during 2012.
The accent was on renewing the prosperous investment strategy he had used before. This required structuring portfolios of the companies that were experiencing change or mispricing. The reasons can be different, the temporary factors or biases practiced by market participants.
By investing in such companies around the world, Platinum held really differentiated portfolios and delivered excellent investment returns.
When his investment philosophy was totally implanted within the team, he resigned as the Chief Investment Officer in 2013. Over time Kerr Neilson stepped out of his various duties and delegate them to other global portfolio managers in the team. With the full approval of the Board, Neilson handed over the role of Chief Executive Officer of the Platinum Group to Andrew Clifford in 2018.  
Proceeding to work as a full-time executive director of the Platinum Group and a member of Platinum's investment team, he is completely involved in the business.
You might like to know who are the best UK investors

Robert Dobson Millner
Robert Dobson Millner, one of the best Australian investors
Robert Dobson Millner was born 4 September 1950.
After leaving the school he acted as a stockbroker for two years. Almost 14 years he farmed in Cowra, New South Wales. In 1984 he entered the family business, Washington H.Soul Pattinson, as a manager. In 1997 he was named deputy chairman of Souls and since 1999 he has been Chairman of the company.
He is the leader of many big Australian organizations. For example, he is chairman of Washington H. Soul Pattinson, as we mentioned, further, New Hope Coal, Brickworks Limited, Choiseul Investments, and NBN Television.
Robert D. Millner is a director of Milton Corporation Limited since 1998 and appointed chairman in 2002. Chairman of the Investment and Remuneration Committees. Millner has vast experience in the investment industry.
Milton Corporation Limited is a publicly owned investment manager. The firm conducts separate portfolios. It invests in the public equity and fixed income markets of Australia. The company also invests in trusts, real estate, and mortgages. Milton Corporation Limited was founded in 1938 and is based in Sydney, Australia.
He is been called the hardest-working man in corporate Australia.
Find who are the most successful Indian investors
Robert D. Millner is also the head of Pitt Capital Partners Ltd. It provides business consulting and advisory services. The Company offers a range of corporate finance advisory services in relation to mergers and acquisitions, equity capital markets, private equity, restructures, and debt funding. Pitt Capital serves customers over Australia.
When unsure what's the right move, you can always trade Forex
Get the number #1 winning technical analysis ebook for trading Forex to your email.
Containing the full system rules and unique cash-making strategies. You'll be surprised to see what indicators are being used and what is the master tuning for successful trades. Including case-studies and images.