2 min read
(Updated October 2021)

The best trading stocks platform must be available from the beginning of the signup process.
Trading stocks platform is simply software for trading, it's a kind of online broker. It is very important for any investor. And the most powerful tool in your hands. Every trader has it's own investment style of trading. An abundance of brokers' offers allows individuals to choose what best fits their needs.
If you're an active trader looking to try your hand at beating the markets, you probably have a good idea of what you want from a brokerage: low costs, premium research, innovative strategy tools, and a rich with features trading platform.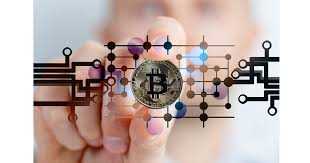 This era of trading stocks platform makes the world as high-risk/high-reward investing accessible to the wide public. Profitable investing takes time and hard work. It also requires you to use the best trading stocks platform that fits your investing goals, educational needs, and learning style.
If you are new investors, selecting the best trading stocks platform can make the difference between a great new income stream and an inevitable frustrating handover.
You have to know one thing, there's no sure-fire way to guarantee investment returns. But there is a way to set yourself up for success by selecting the right trading stocks platform that best suits you. I'll try to show you all the important things you should be looking for in your ideal brokerage on your path to find the best online broker.
For a starter, take a moment to focus on what is most important to you in a trading platform, before you start clicking on brokerage ads. You'll be surprised!

Recognize your needs when choosing a trading stocks platform
.
You must know them.
If you are a novice, you may prioritize things such as basic educational resources, large glossaries. Also, you might prefer easy access to support services. Maybe the ability to have practice trades before you start playing with real money is more important to you.
For example, an experienced investor, possibly someone who executed hundreds of trades already but is looking for a new trading stocks platform. Such will prioritize advanced charting capabilities, conditional order options, or the ability to trade derivatives, mutual funds, commodities, and fixed-income securities, as well as stocks.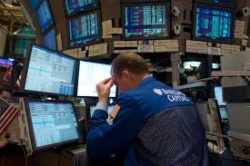 And you have to be honest with yourself about where you are right now in your investing tour and where you want to go. Do you want to try your hand at day-trading but don't know where and how to start? Maybe you like the idea of tailoring your portfolio, or you want to pay a professional to provide it done right?
For now, I suggest you start with this crucial deliberation as a way to determine which of the brokerage features would be the most important to you.
To help yourself to find and use the best trading stocks platform be honest when you are answering these questions.
a) How much do you already know?
b) What kind of trades will you want to execute?
c) Are you an active or passive investor?
d) What kind of help do you need?
e) Define your goals
Be brutally honest with yourself about how much time, energy, and effort you are willing to put into your investments. Your answers may change over time, no one can anticipate all their needs and goals for the rest of their life. Just start with where you are right now.

Pay attention to several things while finding the best trading stocks platform

* Does the brokerage website offers two-factor authentication
* Do they clearly explain how they use encryption or "cookies" to protect your account information and how they work?
* Try searching the web for reviews of the brokerage, using keywords like "insurance claim", "fraud protection", "customer support", "chargebacks", "easy withdrawal"
* Will the company reimburse you for losses resulting from fraud? etc.

And then test it!
Every brokerage should have a decent description of what kinds of tools and resources it is trading stocks platform offers. But sometimes the best way to evaluate platform quality is to give it a test drive. For brokers that allow you to open an free or demo account. It might be worth the effort to go through the signup process just to access and test the trading platform.
When unsure what's the right move, you can always trade Forex
Get the number #1 winning technical analysis ebook for trading Forex to your email.
Containing the full system rules and unique cash-making strategies. You'll be surprised to see what indicators are being used and what is the master tuning for successful trades. Including case-studies and images.