The European Central Bank has called Bitcoin "the evil spawn of the financial crisis."
1 min read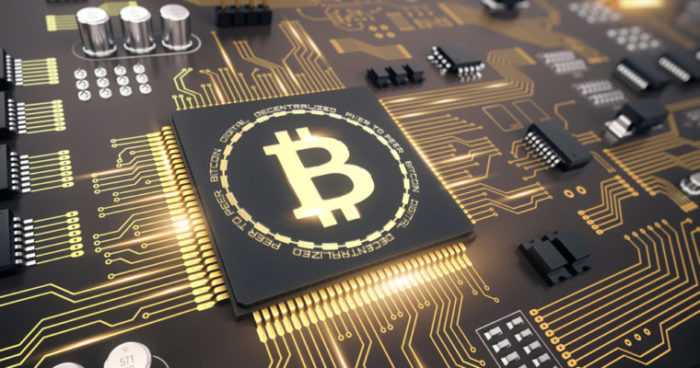 According to a report in the Financial Times,  Benoit Cœuré, a member of the Executive Board of the European Central Bank (ECB), has become one more member of the banking old guard to discredit Bitcoin.
The executive spoke in Basel, Switzerland, yesterday.
"Lightning may strike me for saying this in the Tower of Basel — but Bitcoin was an extremely clever idea. Sadly, not every clever idea is a good idea."
Cœuré repeated the opinion of Mexican economist Agustín Carstens who said that Bitcoin shared characteristics with speculative bubbles, and Ponzi schemes, along with being a pending environmental catastrophe waiting to happen. Also, Cœuré dismissed the importance of a decentralized monetary system by stating that such thinking was "evil spawn of the financial crisis."
How he recognized Bitcoin?
He correctly recognized that the Bitcoin appeared following the 2008 financial crisis. But he avoided saying how an honest effort to free the world of the bad effects of a corrupt central banking system can be evil.
EU statement on ' bitcoin the evil spawn' came after Lagarde's declaration for CBs to adopt Digital currencies!
So, we can ask a few questions.
Are they scared and trying to encourage themselves? If Bitcoin is evil spawn and worthless, why do central banks even care? Who caused the last few recession?
In a way, he accepted that "Central Banks are the devil".
Why?
The French economist underlines that it's unlikely a central bank will issue a digital currency within the next decade.
The ECB official's stance is at odds with remarks from International Monetary Fund (IMF) managing director Christine Lagarde. Speaking at the Singapore Fintech Festival Nov. 14, Lagarde urged the international community to "consider" endorsing central bank-issued digital currencies (CBDC). She claimed they "could satisfy public policy goals," specifically "financial inclusion."
Coeure's argument is also directly contrary to that of Stanley Yong, Chief Technical Officer (CTO) of IBM's Blockchain for Financial Services. He stated this week that CBDCs are "the only way" to reduce the "kinds of risks that came about during the Lehman crisis of 2008," and could prevent a settlement system freeze and failure that affected financial systems across multiple countries during the Lehman fallout.
Of course, it is understandable for leading bankers to reject Bitcoin publicly.

Cœuré's "evil spawn" is one in the line of those who are against the cryptocurrency.  Do you remember what JPMorgan CEO Jamie Dimon's said: famous "fraud" blast! Investing legend Warren Buffett 's said "rat poison squared", and Buffett's buddy Charlie Munger's screamed cryptocurrency is "scum-ball activity".
What is their goal?
They want this cryptocurrency thing to disappear. And they want us not thinking quite so critically about money and the way the banking system works.
That's the point!
However, the true is that Bitcoin appeared and continues to function as intended.
Or we may ask bankers about their history of using inflation to increase the inequality discrepancy.
Risk Disclosure (read carefully!)
When unsure what's the right move, you can always trade Forex
Get the number #1 winning technical analysis ebook for trading Forex to your email.
Containing the full system rules and unique cash-making strategies. You'll be surprised to see what indicators are being used and what is the master tuning for successful trades. Including case-studies and images.