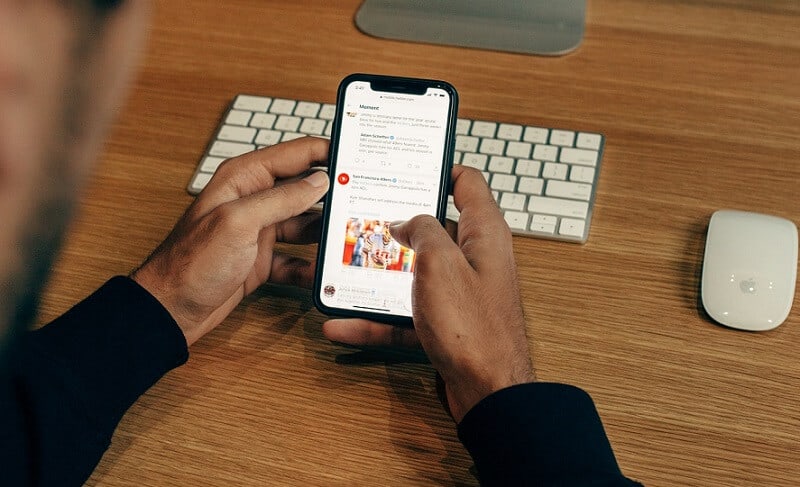 This week will start with Q3 earnings reports on Monday with Halliburton and TD Ameritrade.
The question arises, will economic instability and trade worries continue to frighten investors? Let's see what we can expect from the Q3 earnings reports.
Tuesday is a day D for Procter & Gamble, McDonald's, Kimberly-Clark, United Technologies, Chipotle Mexican Grill.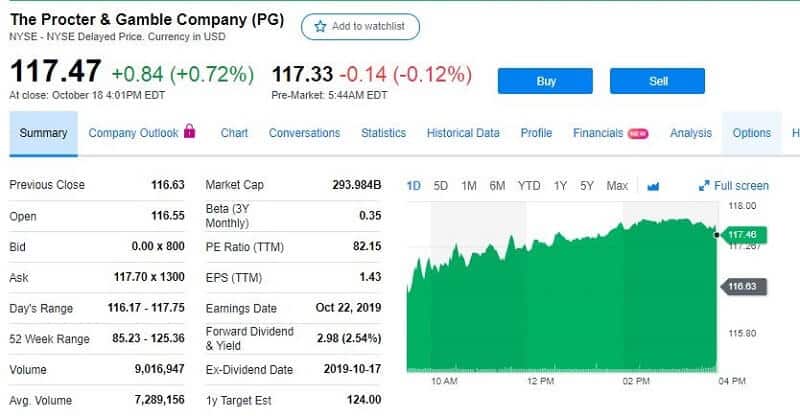 It will be on the schedule before the morning bell. Wall Street wants a profit of $1.24 per share and revenue of $17.4 billion to start off the company's 2020 fiscal year.
Procter & Gamble's stock has grown from $81.91 in September 2018 to $117.47 now. In Septembre this year, it was $123.
This company managed to grow earnings at a rate of 7% per year, but revenue has risen by a slight more 1% per year over the past 3 years. It is expected that the company will report earnings per share at $1,24. For the first quarter, it was $1.12. Also, the analysts' consensus estimates revenue at $17.43 billion. That is 4.4% bigger than the $16.7 billion gained last year.
In the last quarter of 2019, earnings rose by 17% and revenue rose by 4%. Analysts foresee earnings to increase by 7% in fiscal 2020, and revenue to increase by 3.5%. The return on equity was 23.9% and a profit margin of 21.9% which is solid for the management's effectiveness.
Yes, someone may say it isn't so good if compare with some high-tech stock, but Procter & Gamble is giant, one of the oldest in the US and the consumer packaged goods company.
It looks like Mickey D's hits an increase in third-quarter profits and sales. Investors will like to know how McDonald's will capitalize on two new trends such as the chicken sandwich craze and the demand for meat-alternative burgers. In September, McDonald's began testing a Beyond Meat plant-based burger in Canada. 
McDonald's is scheduled to report earnings on Tuesday, Oct. 22, before the market bell. According to analysts' consensus estimate, the company is expected to report $2.21 a share profit on sales of $5.49 billion.
McDonald's shares are displaying peaking and finished the week at $208.50. 
It looks that new products such as all-day breakfast or doughnut sticks attracted new consumers and Mickey D's global sales gain a great increase. Investments in new technologies continue to pay off and are increasing traffic. Good news for investors because share momentum again revives.

On Wednesday Ford is scheduled for Q3 Earnings Reports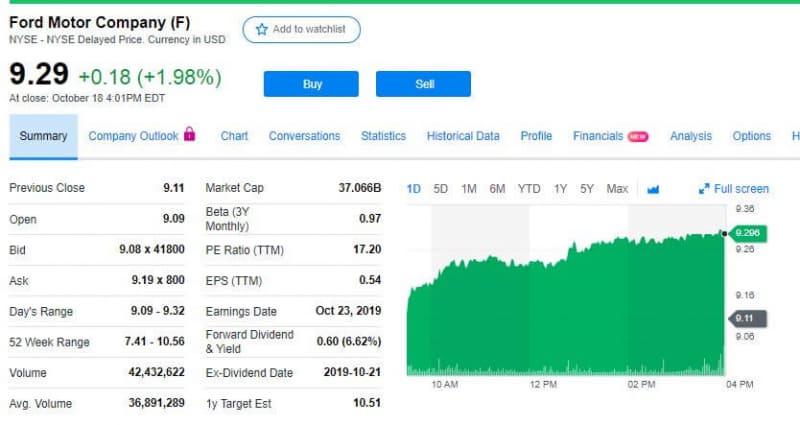 It will release Q3 earnings on October 23, after the market close. The fears among investor is great. The largest automakers is challenging difficulties in improving demand for its cars. Analysts forecast that the company will report $0.26 a share profit on sales of $36.86 billion.
Ford has several very hard years behind. After so many successful years, this carmaker giant is forced to restructure because the demand for its sedan cars is decreased.
This restructuring will result in cutting salaried jobs, some oversea factories may be closed and also the car dealer. Ford has to build the capacity to manufacture electric and driverless cars if wants to stay in the focus of buyers. And yes, the management already took some steps toward this. But the company's shares are still under pressure and currently are traded at $9,29. At the end of the last trading week, the stock rose by 2%.
Thursday is for Intel's Q3 Earnings Reports.
Intel (NASDAQ:INTC)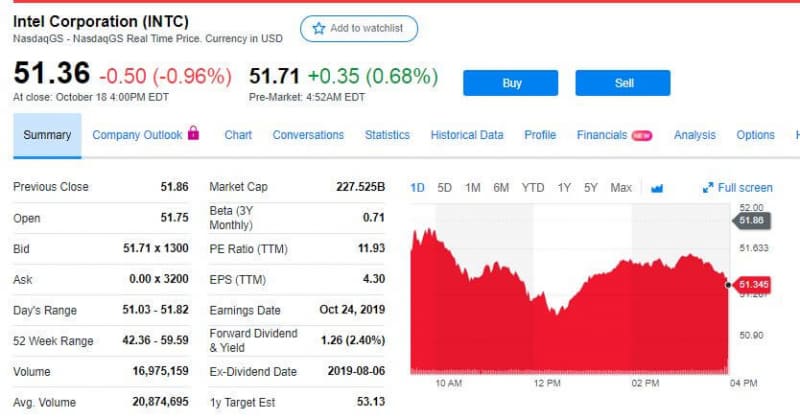 The globe's largest chipmaker will also come under intense analysis when it reports earnings on Thursday, Oct. 24. It is scheduled after the close. According to analyst consensus, it is expected to report $1.23 a share profit on revenue of $18.02 billion.
Its last report showed that the company is able to outdo everyone's expectations. Over that period Intel Intel profited from growing demand for personal computers, and sales of higher-priced server chips. Investors will check is this semiconductor giant was able to maintain that demand surge in Q3. Also, they would like to know what are the company's plans for the end of the year.
Intel shares were closed at $51.36 on Friday. But have underperformed the benchmark S&P 500 Index this year. The main reason is concerns due to the trade war. If it escalates and China raises tariffs it can be tricky for this company because China is a major semiconductor market.
Coming Q3 earnings reports could help exclude some of those questions.
Bottom line
This week is overflowing with questions about whether economic instability and trade worries will continue to scare investors. It will be a very hard week for many companies. What investors can do is to watch and monitor to be able to react if it is necessary.
When unsure what's the right move, you can always trade Forex
Get the number #1 winning technical analysis ebook for trading Forex to your email.
Containing the full system rules and unique cash-making strategies. You'll be surprised to see what indicators are being used and what is the master tuning for successful trades. Including case-studies and images.