2 min read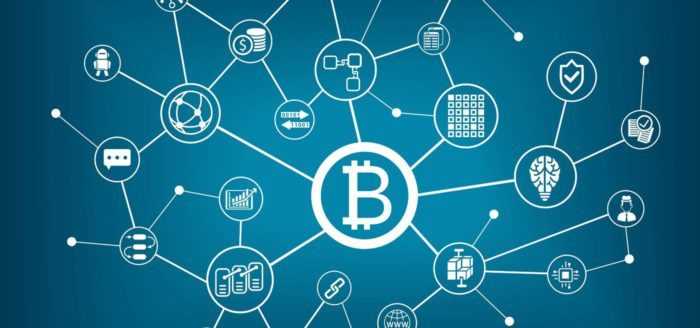 Cryptocurrencies plunge in the past two days. Financial markets around the world saw big declines over Thursday and Friday. Over $6 billion of value was wiped off global cryptocurrency markets in 24 hours led by XRP and ethereum as prices of digital coins continued to fall.
According to Coinmarketcap.com, the entire market capitalization or value of cryptocurrencies had plunged $6.72 billion in 24 hours as of about 11:32 a.m. HK/SIN time on Friday.
On Thursday it was noticed that something is happening. A sharp sell-off across the board erased billions of dollars of value in a matter of hours.
The cryptocurrencies plunge was led by XRP, which was trading at around 39.13 cents at 11.32 a.m. HK/SIN time, marking a 7.9 percent drop from the day before. It fell as low as 37.89 cents. Ethereum also fell to around $191.07, dropping 7.4 percent from the day before.
But, bitcoin largely stabilized at around $6,278.61, falling just under 0.8 percent on the day.
What happened?
Bithumb, currently the largest cryptocurrency exchange in South Korea by trading volume, confirmed it has sold more than 38 percent of its total ownership to a blockchain consortium based in Singapore, for 400 billion won, or $350 million.
According to CoinDesk Korea, Bithumb confirmed the deal was signed on Oct. 11 with BK Global Consortium. It is a blockchain investment firm formed by BK Global, a plastic surgery medical group in Singapore.
Could it jeopardize the value of other cryptos?
Well, we should consider other reasons for cryptocurrencies plunge too.
Regulators across the world have been looking at how to deal with the growth of crypto assets with diverging views emerging. Countries like Switzerland and the United Arab Emirates are looking to become hubs for cryptocurrency businesses. While other nations like China have come down hard on the industry.
The U.S. Securities and Exchange Commission (SEC) has expanded its crackdown on Initial Coin Offerings (ICOs), putting "hundreds" of projects at risk. This is according to a recent joint investigation by Yahoo Finance and Decrypt Media published Oct. 10. 
The authors of the report, as the example, stressed that hundreds of crypto and blockchain startups that conducted token sales. They have eventually found that they had violated securities laws despite their endeavors to comply with regulations. 
In response to SEC pressure, dozens of firms have reportedly "quietly agreed" to refund investors' money and pay fines. Rather than attempt to reach legal compliance.

A hearing before the US Senate Banking Committee is expected to feature heavy criticism of the crypto sector.
For optimistic novices, those pitfalls and flaws were often glossed over. But with the bear market, the hearing may further sour retail sentiment. Two different viewpoints on the topic of cryptocurrency collided before a group of U.S senators on Thursday.
Economist Nouriel Roubini: "Crypto is the mother and father of all scams …blockchain is the most overhyped technology ever and is no better than a glorified database," Roubini said in his opening statement.
But Van Valkenburgh said the committee that while blockchain and cryptocurrencies are not perfect or even fully complete at present. But they are a significant step in improving the financial situation for many.:
"Bitcoin is the world's first globally accessible public money. Is it perfect? No. Neither was email when it was invented in 1972. Bitcoin's not the best money on every margin. It's not yet accepted everywhere. It's not used often to quote prices and it's not a stable store of value. But it is working, and the fact that it works without intermediaries is amazing." said Van Valkenburgh.
The relationship between Tether and Bitfinex has come out with some interesting developments over the past few days.
After showing signs of trouble, Noble Bank halted its services for Bitfinex and Tether. This led to a potential loss of trust in the exchange and a stablecoin leading to funding withdrawals. The past month saw a half of the Bitcoin deposited in the Bitfinex cold wallet flowing out.  And an additional 100 million USDT leaving circulation. Someone tried to sell millions of USDT for dollars on Kraken, depressing the price to $0.98.
The Bitcoin mining economy is also at a crossroads.
Competition and farm building peaked in the first half of 2018. It is possible that miners will attempt to sell BTC to recoup costs. In the past days, peak hashing power has coincided with falling rewards for existing miners.
One possible reason is that Bitmain has activated ASIC Boost for its mining rigs, making it more difficult for other miners to obtain rewards.
Philip Nunn said on Twitter:
"As of June 2018, over 80% of #Bitcoin mining is performed by six mining pools and five of those six pools are managed by individuals or organizations located in China.So this is really worrying. And $BTC maximalists must look at this as a huge threat. China controlling BTC"
But there are some optimistic words:
"I'm surprised people think bitcoin can never reach its old highs. We have to remember today that not even 50 million wallets that use crypto today, but there are four and a half billion Visa cards, so you know this is the early stage for crypto, I don't think $12,000 will be a problem in the future," Fundstrat's Tom Lee told CNBC last week.
It is true the top three cryptocurrencies by market capitalization: bitcoin, ethereum, and XRP are all notably off their record high prices. They were hit at the end of last year and the beginning of 2018.

Bottom line
Many people in the cryptosphere love to speculate on just how high the prices of their favorite cryptocurrencies may rise. We have to say that does not matter because the cryptocurrency market is incredibly volatile, so cryptocurrencies can plunge.
Only time will tell us who predicted correctly if anyone!
The most important value of cryptocurrencies and assets are the future of transactions and value storage. And Bitcoin is leading this revolution. But this doesn't make it easy to guarantee a specific price down the road.

Risk Disclosure (read carefully!)
When unsure what's the right move, you can always trade Forex
Get the number #1 winning technical analysis ebook for trading Forex to your email.
Containing the full system rules and unique cash-making strategies. You'll be surprised to see what indicators are being used and what is the master tuning for successful trades. Including case-studies and images.