2 min read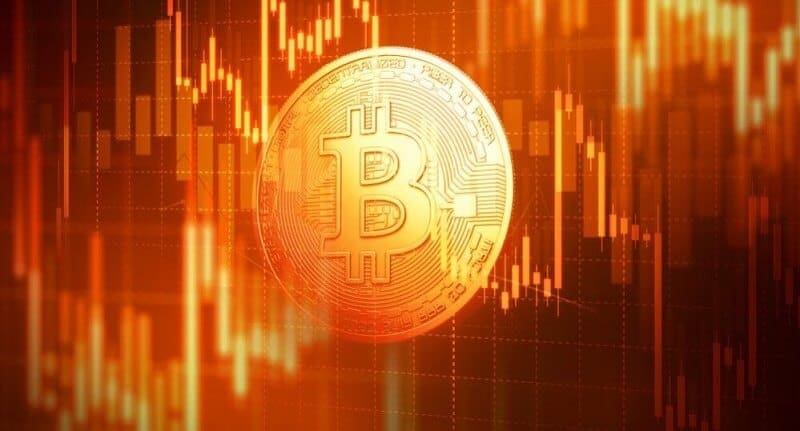 Bitcoin rose and hit over $9,000. This is its highest since May 2018.
This new high is perhaps caused by Facebook's reveals to launch its crypto. Such an event added more optimism and confidence about the future of cryptocurrencies in general because it showed that digital money is going to be adopted by big companies.
The biggest cryptocurrency climbed as much as 9.4%. Other crypto coins also rose: Litecoin for 4.4% and Ethereum for 4%.

Let's stay with Bitcoin.
Bitcoin rose more than 130% in 2019 and has almost doubled in value. How did it happen?
The big companies like Facebook expanded or revealed that have plans, to their offering of cryptocurrency services.
It seems that Facebook's plan to launch a digital currency is pushing people toward Bitcoin.
June 18th is tomorrow ( the date that Facebook planned to reveal more details about new digital asset) and we will have full public information. Previously, Facebook announced the plan to release a white paper for "Libra" or "Globalcoin". This should be on June 18th as they said.
FOMO effect

Jeremy Allaire, the chief executive of Circle, tweeted the launch of Libra (whitepaper) will be a "massive inflection point in the global adoption of cryptocurrency."
This entrepreneur said that by June 21st, he expects for Bitcoin to be valued at $10,000, "marking [the] start of Crypto Summer."
Yes, $10,000 is a fine number, but many see it as a pivotal level for the Bitcoin price.
When Bitcoin rose to this level, and that time isn't so far, FOMO will favor the crypto market.

If you can recall the time when BTC went over $4,500 you know what we are talking about. This means that the price of Bitcoin and other cryptos will go higher, more above $10,000 and they will do it very fast.

For proponents, this is great news and event worth waiting for. There are so many emotions in the game. Just try to read everything on Twitter. Bitcoiners will be glad to see the opponents frustrated and to see FOMO from those who celebrated when BTC dropped about 90 %.
What will they feel about those who believed that Bitcoin is dead forever?
The Wall Street analysts stated that once $10,000 is broken trough, there will be a "fast and furious" progress to $20,000. Taking that new value as the new position, it looks more obvious that Bitcoin can double the price in the following several months.
The price of $40,000 sounds pretty good, don't you think?
Some have a different opinion

However, there are some that deny this pleasant emotion about Libra and bright influence on Bitcoin.

Peter Schiff, investor, and libertarian-leaning economist speculated that Facebook's Libra project will be "bad news" for Bitcoin.
This famous cryptocurrency critic, who claims that BTC has no intrinsic value and thus is not better than hard gold (Schiff is a prominent gold investor), calculates that Libra will be much stabler, cheaper, and more easy-to-use than Bitcoin.
And yes, that is exactly what Facebook promised about Libra,
low fees, fast transfer and a level of stability not seen with Bitcoin.
Behind this promise is the idea that the new cryptocurrency will be secured with traditional currencies and other 'steady' assets.
The bottom line

All is math. Bitcoin was $2,634 on June 16, 2017. Say you bought some BTC at that time. Now, you have an almost tripled return after 2 years. Bad investment? Never dare to say that. Sudden and fast ups and downs, yes. That's the nature of Bitcoin and any other cryptocurrency.
And speaking about Bitcoin's future, as Nelson Mandela said: "It always seems impossible until is done."
When unsure what's the right move, you can always trade Forex
Get the number #1 winning technical analysis ebook for trading Forex to your email.
Containing the full system rules and unique cash-making strategies. You'll be surprised to see what indicators are being used and what is the master tuning for successful trades. Including case-studies and images.