2 min read
Neil Woodford has frozen his flagship fund, the Equity Income Fund after it shrunk by £600m during May and the Kent County Council attempted to pull out its £263m investment

Since May 3, when Neil Woodford has decided to suspend his flagship equity income fund, shares of the sister fund, the Patient Capital Trust Fund, have dropped for 25%. This underperformance of the stock market-listed fund was caused by concerns over bad market bets of the suspended equity income fund. Bad performance of Woodford's healthcare investment, combined with more than £187m in redemptions, has shrunk the value of the fund's portfolio from £4.3bn to £3.7bn. To those familiar with health-care investments records of once-lauded UK investor this may seem as expected. But for the general public, it comes as surprise news about the fund which was valued at one point in 2017 as much as £10.2bn.
Surprising news

According to regulatory fillings Woodford has found himself under mounting pressure to cash in investments in a scramble for liquidity. But already underperforming stocks see their prices pushed downward by these sales, which in turn forces Woodford to sell more. In the 6 months before the suspension of equity income fund, companies in which Woodford has positions have performed abysmally. E-Therapeutics has fallen 75%, Circassia 69%, Autolus 54%, Theravance 41%, IP Group 30%.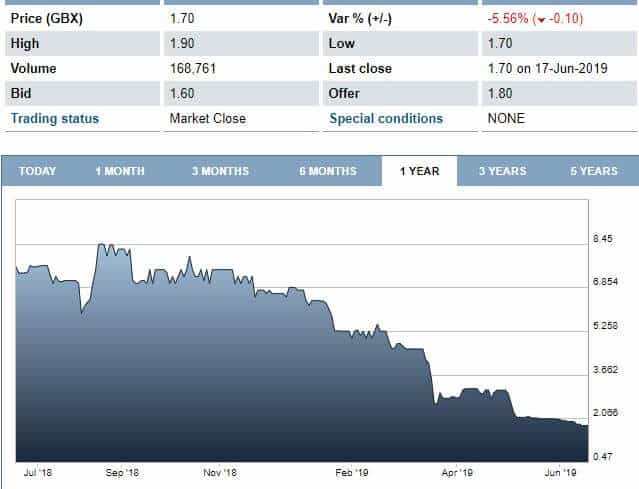 And there are indications that other investors in these entities have planned to cut their positions in them even before Woodford's sale pushed prices down. Market participants seem to be expecting a wave of forced sales from Woodford, with reports of some hedge fund managers taking short positions against his investments. Troubles for Woodford are very likely to get worse before it gets better.
Troubles for Neil Woodford
And those troubles are spilling over to the patient capital trust fund, FTSE 250-listed fund, in which at least three UK local government pension funds have investments. Around £10m in investments which contribute to funding retirement benefits for former local government employees, such as school teachers, councilors, and so on. While the investments of council pension funds of Derbyshire, West Yorkshire, and Dyfed; are small compared to the overall size of their pension schemes, £21.7bn, there is a considerable risk of posting a loss if the councils decide to sell before the price recovers. This risk is raising public concern over whether the local councils should be making decisions concerning large, risky investments. The concern which is in large informed by the experience of more than £1bn lost in investments by local councils into Iceland banks in 2008.
The Woodford's reputation is questionable
The suspension of equity income fund means that, for at least 28 days, the retail investors will be unable to cash out their investments. This development has prompted the stockbroker Hargreaves Lansdown to remove Woodford's fund from their Wealth 50 list of suggested funds. This move is a considerable blow to Woodford's reputation as Hargreaves Lansdown only six months ago owned around 30% of fund's shares.
Many industry experts say that two reasons are to be blamed for Woodford's malaise. First being the bad bets on UK stocks, which have taken a hit after the Brexit vote. One such is the investment in outsourcer Kier, whose stock fell by 41% on June 3 causing Woodford's equity income fund £37m loss. The second cited reason is an investment in illiquid stocks. A situation which Woodford is attempting to rectify. According to the Reuters analysis of Woodford's firm has already sold or transferred at least £808m in the UK listed companies.
When unsure what's the right move, you can always trade Forex
Get the number #1 winning technical analysis ebook for trading Forex to your email.
Containing the full system rules and unique cash-making strategies. You'll be surprised to see what indicators are being used and what is the master tuning for successful trades. Including case-studies and images.