Forex Education Part 7
5 min read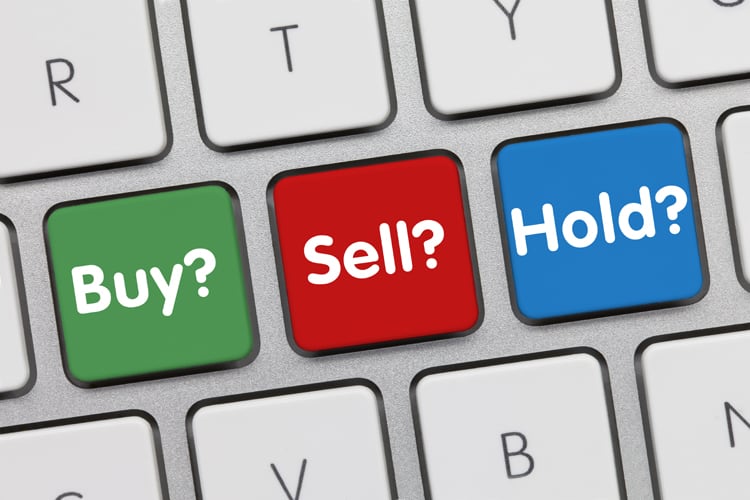 Can I start Forex trading with $100?
Forex trading can be started with a small amount, don't worry. Brokers usually have a minimum deposit to serve the large group of people who want to deposit as little as possible.
That definitely is a huge market for them.
In all fairness, I think the minimum deposit is not helping you.
What it does is make you think you can make a quick profit, and it's true, sometimes you can.
The other side of that is, you don't have much buffer to work with, so you could very easily lose your deposit.
Due to the leverage, taking the lowest amount into a trade would be 0,01 LOT also called a mini-LOT by some, and that would already take you down several percentages in Margin Used.
Then you probably are negative right away due to the Spread which varies per Broker.
When your trade goes against you, and you reach a total drawdown of about 50% of your account, some Brokers will close your trade called a Margin Call.
You would not have enough money to sustain your trade.
I'm not saying it's impossible, but chances are that even though you managed to get your account up to $200,- it would not take you out of the danger zone.
When it does go your way, you are most likely going to take too much risk which can crash your months of hard work and stress in 5 minutes if you take the wrong trade.

What is the alternative?
When people ask me to mentor them, or if I can help grow their small accounts, the answer I have to give is just as frustrating as it is for them.
I can only tell them to keep demo trading where they can't lose any money.
It would be unethical of me to tell them to pick a trade which I know will not work in the long run.
The best thing people can do is to gain knowledge and experience, read the articles and create a plan on how to come up with a proper account to make a start.
Career
What most do not understand is that once you really want to go for Trading the Forex (Foreign Exchange) market, it is nothing less than becoming a doctor, dentist, bookkeeper or any other occupation.
Forex trading takes dedication, patience, time and money to start that career.
Same goes for Forex Trading, it would be misleading to tell you it's easy to do while I know how difficult simplicity can be, and often you are your own worst enemy.
You can't become a doctor overnight, no matter how dedicated you are but you can make a start educating yourself.
Even a mentor can not magically make you a top trader in a few hours as you would still have to come up with a reasonably sized account.
It's not that mentors do not want you to help you, but they have gone through the same education most others have and also made all the mistakes before which made them smarter over the years.
Often mentors have made all the mistakes unless they too had a mentor guiding them.
How would you feel if you lost $25.000,- in just 15 minutes and accept that as an expensive lesson? Many mentors have been in that position so you can imagine "losing a patient" on the operating table is really something else to deal with.
So if you apply to become a Forex Trader, please understand it would be similar to asking your doctor to help you to become a surgeon. If all you have is a kitchen knife, what is your doctor to do with your request?
So Forex trading is not for me?
Maybe not, maybe it is.
It really depends on who you are.
Some people have a better position in life to start than others.
I was one that had to struggle all the way and although I was set back a lot of times, I just kept learning and investing in my goals.
To me, that meant making a lot of sacrifices and thinking back, that sometimes still hurts.
Perhaps I was better off doing something completely different, but this was my goal and here I am. Who is to say what would have happened if I took another route.
Right now I just feel blessed to be where I am but it really is your choice to make a decision and do whatever it takes to become what you want to be.
People and circumstances may try to keep you away from your goals so it really takes strength to go after your dreams and there's nothing dreamy about that.
Why would Forex be my choice?
Often I hear stories about why people start trading.
Some have a nice career but want to do something else, others want another income, some need to take care of their families or children, some are selling their business and want to move elsewhere so they need a new income. But not many of them will actually succeed in the short term.
Still, those people will work on becoming a Forex Trader.
My best guess is that those people are really dedicated to making it work, and I am working with some of them to achieve that goal.
I also know those people will be working with me for the years to come, as they will need solutions in all kinds of Market conditions.
What some do is buy a course and then they are on their own, the best they can get is some live Signals or live chatroom, but before they are there already a lot of money has been spent. I think that doesn't work as they will not grow to a point where they can anticipate the changing Markets themselves.
It takes the experience to do that and a course alone doesn't provide that.
When it comes down to business, you will have to go with the information you have and make it your own.
Yes, courses can help understand certain things, but in the end, it's your money on the line and your decisions that determine the outcome.
Misleading in Forex trading
Hopefully, this gave you a little insight.
It's misleading to accept the image of fast expensive cars and tropical beaches.
Many traders are down to earth people, realistic about the profits, and those that step out of that zone, usually are being smacked into reality within months.
So yes, there is a lot of misleading going on, but you have to be smart enough to skip through the nonsense and make sense of it all.
I will not say you can't have those things, but it sure is a long way there starting from scratch. It's not unusual traders are constantly learning during decades of trading.
On the other hand, it really is possible to become a very good Trader and it really comes down to who you are and what you are willing to learn and do.
Success!
So far this sounded sobering but there is, of course, the other side of the medal too.
I know some traders and others related to trading in the supporting sector, who are really hard working smart people willing to help you.
Like this article you're reading right now at Traders Paradise, it's all here to help you get smarter.
Many devoted people are willing to support you on your journey and it took them sacrifices to get to this point where they can.
We're here to your benefit, serving you the best we can, so one day you too will be successful and have changed your life.
We're not selling you a glamorous picture, but the reality of what it means to be a Trader.
Most traders still have jobs on the side and some really made this their career, and I admire those people no matter where they are on their journey.
A common characteristic is, they will not give up on their goals and the rewards will be worth it eventually for them.
It's up to you if you will join that group or not but hopefully, this article has given you a fair look at both sides of success.
Sincerely,
When unsure what's the right move, you can always trade Forex
Get the number #1 winning technical analysis ebook for trading Forex to your email.
Containing the full system rules and unique cash-making strategies. You'll be surprised to see what indicators are being used and what is the master tuning for successful trades. Including case-studies and images.