4 min read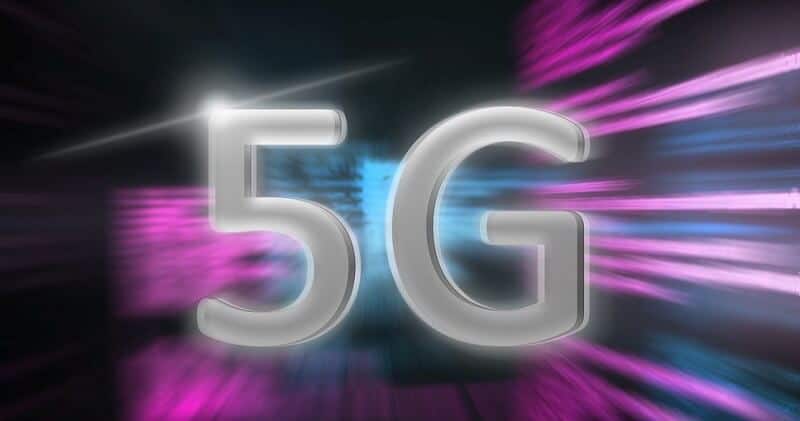 It looks 5G is an investment opportunity that arrives very rare. So, it is a great opportunity for all who know how to recognize it. 
The biggest investors are already taking their place there. They are putting hundreds of billions of dollars in cell tower companies. 
For example, Bill Gates and George Soros. They both bought big positions in one cell tower company last year. Their example is followed by Paul Tudor Jones, Jim Simons, and D.E. Shaw. All of them rose their holdings on G5 stocks. Position Number 1 belongs to Warren Buffet, Carl Ichan, Paul Singer. They have been invested earlier.
The overall 5G industry is estimated at almost $12 trillion. 
And this is just beginning.
Masayoshi Son, the Korean-Japanese investor, believes that 5G is a bigger opportunity than Alibaba. For those who don't know, he invested $20 million buying a 30% stake in Alibaba while it was just a small Chinese company. Today his investment is worth $108.7 billion. Would you like to calculate how many it is multiplied? To add more pain in your life, over 5,000 times. That's how much his investment has grown over 28 years. 
And that investor said the 5G is a much bigger investment and it is "just the beginning" as he stated.
Masa Son holds 5G is crucial for technologies like robotics and AI. 
He's already put $100 billion and he intends to invest $100 billion more every two years. Masa Son is investing his billions in 5G and the internet 3.0. 
How can you position your portfolio for this 5G volcanic growth?
You can invest in companies. 
No, Huawei is not a choice. You cannot trade Huawei because it is fully owned by company employees. The consequence is the company is not traded on the public market. So, you can't invest in it. But keep an eye on this global second-largest smartphone producer. 

But you can trade, for example, Qualcomm. Its CEO Steve Mollenkopf described 5G as a technological revolution that will have a great influence on our lives. He said this wireless network "will have an impact similar to the introduction of electricity."
Yes, you can invest in Qualcomm.
As we already wrote, high-tech stocks are always a good choice. 
Qualcomm Inc. shares dropped a bit on Thursday in premarket trading.

Qualcomm develops wireless communication technologies, software, and chipsets for wireless network equipment and mobile devices. Its development strategy covers 4G, 5G and Wi-Fi technology. The company is very engaged in the development of 5G. 
Qualcomm market cap – $80.6 billion.
Also, you can invest in Swedish Ericsson. It is on the head of 5G hardware development. It participates in tests and research with mobile operators all over the world.

With Ericsson's 5G radio prototype you have access to 5G wireless network.  It is included in real-world tests in the United States, South Korea, Japan, and its homeland. The prototypes combine a bunch of high-tech, like a new antenna and receiver, to provide 5G to existence. Ericsson pays attention to the development of 5G technology also sings continuous improvements in its 4G LTE equipment business.
Ericsson market cap – $26 billion.
Nokia is a good choice too. 

It is a Finnish telecommunications equipment and data networking company. It has begun high-level trial on new 5G access outputs.
It is valuable for global mobile operators. At the beginning of 2016, Nokia obtained a 91.8% control stake in Alcatel, a French telecom equipment company which has own high-level 5G development program. This acquisition may have a great influence on Nokia's 5G development plans.
Market cap – $32.8 billion.
The bottom line
Cash in on the biggest investment chance since the electricity arrived. Wireless infrastructure stocks can make you rich as Midas. Just take advantage of 5G opportunity and invest in companies that are involved in developing or infrastructure. 
The early investors already did. Don't waste your time.
When unsure what's the right move, you can always trade Forex
Get the number #1 winning technical analysis ebook for trading Forex to your email.
Containing the full system rules and unique cash-making strategies. You'll be surprised to see what indicators are being used and what is the master tuning for successful trades. Including case-studies and images.