1 min read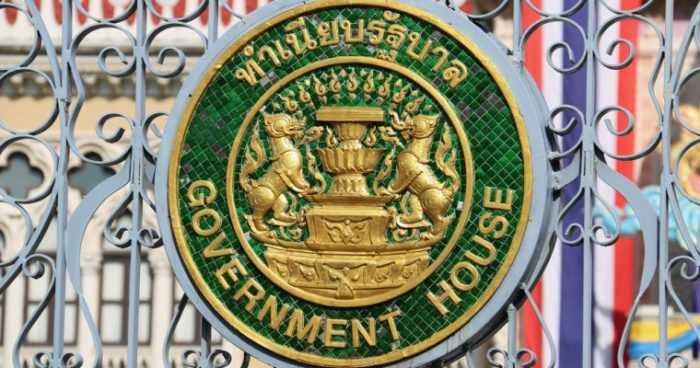 The SEC of Thailand released a report about the legality of certain initial coin offerings (ICOs) and other cryptocurrencies.
SEC warned that some of them have not met regulatory standards and may put investors at risk.
Thailand has slowly warmed to cryptocurrencies from the beginning of this year. Initially, the government intended to impose crippling taxes on buying and trading them. And ban ICOs which would have been the end of the developing industry in the Kingdom.
Thailand SEC warns on ICOs
The Securities and Exchange Commission of Thailand developed a regulatory framework. The ICO projects have to apply for approval to operate within the country. As reported by the Bangkok Post over the weekend, those outside of that group, have been on the end of a warning. Because they are without prior SEC approval.
Reasons for warning
Apart from the fact that the nine ICOs have not sought approval, there are several other reasons for Thailand SEC to warns on ICOs. These ICOs have not been evaluated by any SEC-approved ICO portal. They have not provided enough disclosure for investors. Moreover, the issuers and promoters didn't have the license to carry out digital asset-related activities.
An inspection has found that unregulated ICOs had promotions on social media in Thailand. Hence, that set off red flags for the Thai SEC. They identified nine cryptocurrencies and ICOs in total. These include Every Coin, Orientum Coin (ORT Coin), OneCoin and OFC Coin, Tripxchain Coin (TXC Coin), TUC Coin, G2S Expert ICO, Singhcom Enterprise ICO, Adventure hostel Bangkok ICO, and Kidstocurrency ICO according to the report. 
They do not have permission
After all, the regulator warned against investing in them since they have not been approved. Overmore, they don't meet the necessary qualifications and have not had their smart contracts assessed by ICO portals.
Securities and Exchange Commission went on to add:
'Information disclosure for investment decision-making is also inadequate, while these digital assets might not have sufficient liquidity to trade and cannot be converted into cash.'
The Monetary Authority confirmed this caution. Furthermore, they are warning that one particular crypto is in online media from other countries. They stated it is OneCoin and businesses related to it are not under supervision. The organization, widely believed to be a Ponzi scheme, has received scrutiny online. And they were operating as a "private blockchain". Some see it as little more than a scheme. Especially after countries like China, India, and Italy issue warnings about OneCoin.
'There are opportunists who persuade individuals to invest in digital assets by assuring investment returns generated from digital tokens that are structured like pyramid schemes. These schemes encourage individuals to seek more partners in the investment network. But there are no details available on business plans, product, platform or credible management team,' the SEC added.
Who is looking for the license?
Currently, six businesses are seeking licenses to operate as crypto exchanges in Thailand. And these are Bitcoin Co, Bitkub Online Co Ltd, Cash2Coins Co Ltd, Satang Corporation Co Ltd, Coin Asset Co Ltd, and Southeast Asia Digital Exchange Co Ltd.
On Friday, the Thai SEC warned the public against nine ICOs that have not applied for approval. But has been attempting to promote and solicit investors on social media platforms. Probably Facebook and YouTube.  
Later, the SEC warned prospective investors stating, 'Currently, no digital asset issuer has been approved. And no one has filed an application for a license with the SEC. Therefore, investors to take caution when being solicited or receiving information about investments in digital assets.'
Additionally, there are two seeking to open as digital asset dealers. It looks, they are Coins TH Co and Digital Coin Co Ltd. 
The SEC is still evaluating their applications and those companies can continue operating for now. Yes, Thailand has opened up to crypto. But they clearly have zero tolerance for those that do not abide by the rules laid down by the SEC.

It looks that this new financial instrument doesn't fit under any one regulatory body, and confuses many regulatory bodies.
But well, they have time to learn.

Risk Disclosure (read carefully!)
When unsure what's the right move, you can always trade Forex
Get the number #1 winning technical analysis ebook for trading Forex to your email.
Containing the full system rules and unique cash-making strategies. You'll be surprised to see what indicators are being used and what is the master tuning for successful trades. Including case-studies and images.