4 min read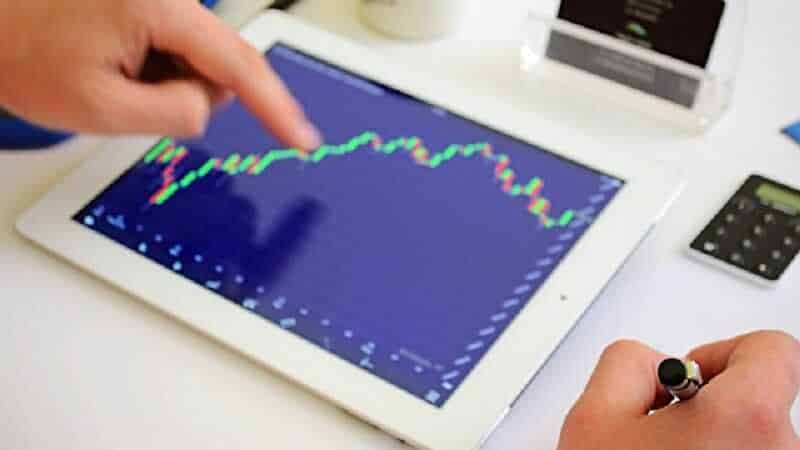 Day trading stocks are powerful and exciting. Moreover, they are easy to buy and sell. With the progress of technology, the market is easily available. Speculating on prices going up or down in the short term is absolutely visible.
Also, stocks are simple to understand and follow.
Attempt to identify which stocks to trade intraday won't be as challenging as it is in other markets. But if you want excitement, you can choose to trade in the complex technical world of cryptocurrencies or forex. Even if it burns your mind. Of course, you can manage with the triumphs and potential traps of Google and Facebook far easier.
Day trading vs stock investing
Before you start day trading stocks, you should analyze whether it surely suits your conditions.
For example, intraday trading regularly expects a couple of hours each day. One of these hours has to be early in the morning. You have to be there when the market opens.
Longer term stock investing, however, normally takes less time. It gives you more flexibility as to when you do your research and analysis.
Further, intraday trading returns can beat those of long-term investing. This is the influence of leverage. This allows you to borrow money to capitalize on chances, to trade on margin, in other words. However, with grown profit potential also comes a greater risk of losses. Do you know that? Moreover, you will also invest more time into day trading for those returns.
Somebody would say day trading is harder because you focus on day trading one stock only. This is because interpreting the stock ticker and spotting gaps over the long term are far easier. You also don't have to hurry to make judgments when investing. Hence, this also means intraday trading can provide a more exciting and stimulating environment.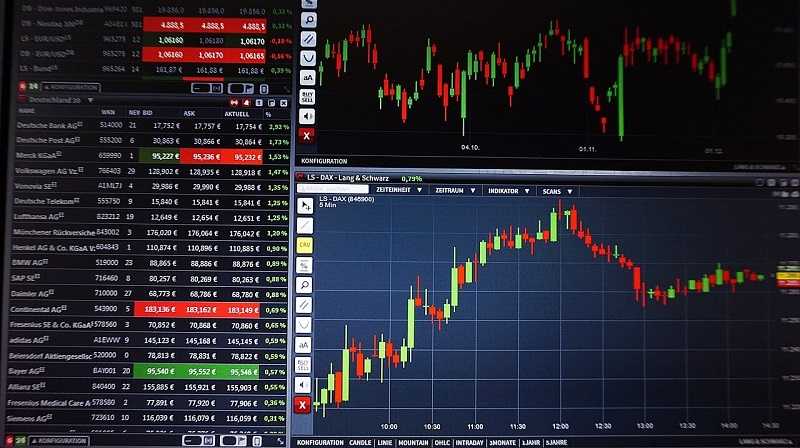 Day trading stocks platform
The major advantage of CFDs and spread betting over traditional assets investment is the ability to "go short". It isn't easy to make money in a collapsing market using traditional approaches. Day traders, however, can trade regardless of whether they think the value will rise or fall.
Frankly, there is no precise answer in terms of day trading vs long-term stocks. Spotting trends and growth stocks in some ways may be more simple when long-term investing. On the other hand, intraday trading may yield you higher returns.
How to day trading stocks
The best day trading stocks can give you opportunities through price movements and opulence of shares being traded. This will provide you to enter and exit those opportunities quickly. We recognize these circumstances as volatility and volume. So, let's break down these terms:
Volume
Volume is the total number of shares traded in a security or market during a specific period. Each transaction adds to the total volume. If, for example, in one day is made 32 transactions, the volume for that given day is 32.
How a day trader can use this in order to make his stock picks?
Volume is an indicator giving weight to a market move. If there is an unexpected spike, the strength of that movement is dependant on the volume during that time period.
In simple words, the greater the volume, the more significant the move.
How to use volume?
If you have a solid capital, you need stocks with notable volume. Well, your brokerage account will possibly provide you with a list of the top 20-25 stocks. But you would like to expand your search a little wider.
That way you can find opportunities that are below other trader's radar. You have to find stocks with a spike in volume.

For example, a stock mostly trades 2.5 million shares per day. But you notice that it usually trades 4 million shares by 9 AM.
What does it mean? It means that you have made a good examination and you have a better opportunity.
Hence, you have to choose the platform with the diligent screener for high volume stocks.
Volatility
Volatility refers to the amount of risk/unpredictability in the size of changes in a security's value. If there is high volatility the value could be spread over a large range of values. This means the price of the security could change dramatically in a short frame of time. It is perfect for the fast-moving day trader.
On the opposite situation, if it has low volatility, the security's value will remain almost steady. But it will offer less opportunity for a quick profit.
How to use volatility
One way is to use the beta. The beta predicts the total volatility of a security's returns against the returns of a relevant benchmark (normally the S&P 500).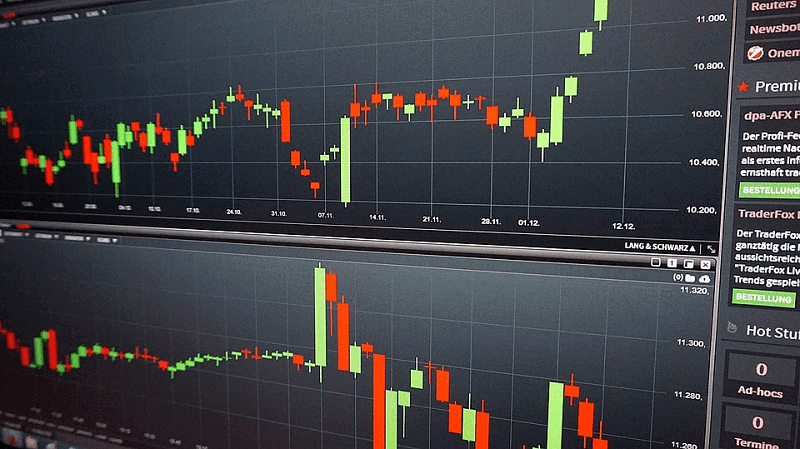 Day trading stocks
A stock with a beta value of 1.4 has moved approximately 140% for every 100% in the benchmark.
So, a stock with a beta of just .6 has moved 60% for every 100% in the comparative index.
The way you use these parts will affect your possible profit and will depend on your strategies for day trading stocks.
Day trading platform
This is the general name for any software that helps you analyze, and make a trade. It may grant you access to all the technical analysis and indicator tools and resources you need. The best day trading platform may also identify trades and even automate or execute them in line with your strategy. No matter you're after trading platform for beginners, or as an advanced trader. With more options than ever before, doing your research is more important than ever.
Firstly, you'll find out exactly how these platforms work. Also, you will touch upon the platform's demo accounts, equipment, and regional differences.
It may be difficult when you select a broker for day trading. As a trader, you want to pay several dollars per trade. That's because you want low-cost trades. But a  platform with great tools is important to you too. Therefore, you have to pay more and you are agreed with that.
Some day traders will tell you the platform design isn't important so much. Day trading as a profession is risky business. So, it is very important to find the best trading platform.
So, we feel free to recommend 2 of plenty we tested for day trading stocks.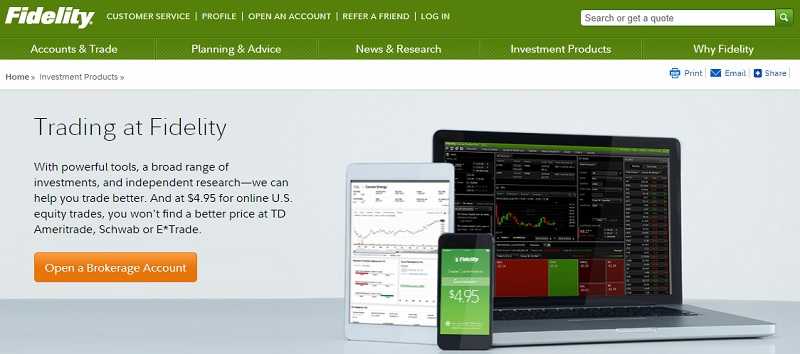 It is a full-service broker with over 19 million retail brokerage accounts and over $2 trillion in client assets.
Fidelity charges $4.95 per stock trade, $4.95 plus $.65 per contract for options trades, and is highly regarded for its quality customer service, extensive retirement services, and all-around investment offering.
The company's tradition of putting clients' interests "before our own is a big part of what makes Fidelity special," the fund firm says in its mission statement.
Streaming quotes are included as well as 48 total columns of data to choose from. Furthermore, the workflow is seamless, making it a breeze to transition into equity research or into the docked order ticket to place a trade.
More about Fidelity you can read on our Wall of Fame.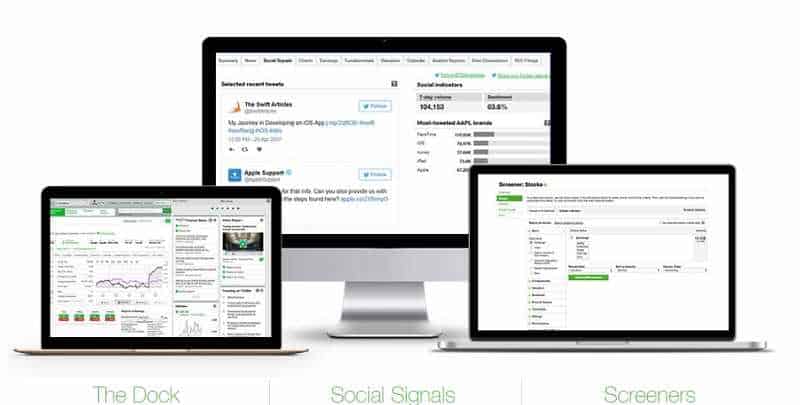 The company offers an electronic trading platform for the purchase and sale of financial securities. Such as stocks,  futures contracts, exchange-traded funds, options, mutual funds, and fixed income investments.
It also provides margin lending, and cash management services.
Ameritrade develops and provides innovative brokerage products and services. They are tailored to meet the varying investing and portfolio management needs of individual investors and institutional distribution partners.
Through its brokerage subsidiaries, it provides a dynamic balance of investment products and services that fit the changing needs of investors. The company's full spectrum of services for the individual investor includes a leading active trader program.
Such as long-term investor solutions, including a national branch system. As well as relationships with one of the largest networks of independent registered investment advisors.
When unsure what's the right move, you can always trade Forex
Get the number #1 winning technical analysis ebook for trading Forex to your email.
Containing the full system rules and unique cash-making strategies. You'll be surprised to see what indicators are being used and what is the master tuning for successful trades. Including case-studies and images.