1 min read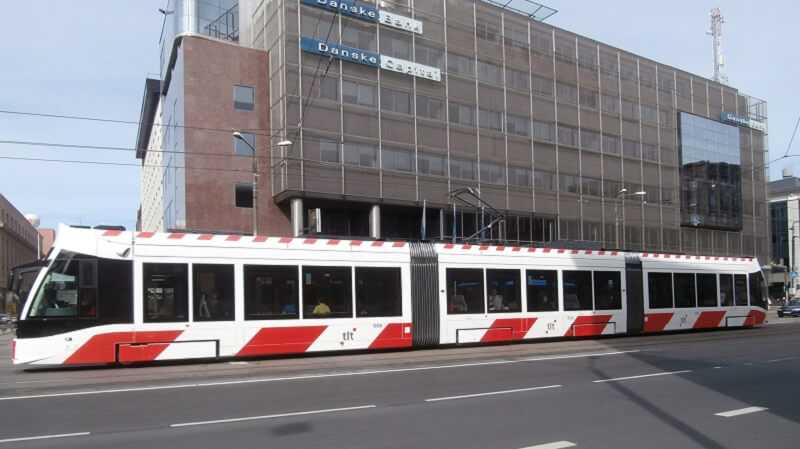 Danske Bank in Tallinn, Estonia
Estonia ordered Danske Bank to close its local branch within months on Tuesday.
Danish and Estonian regulators faced an EU investigation into their efforts to prevent one of the largest money laundering scandals ever.
Danske Bank's Estonian branch was found to have helped funnel some 200 billion euros ($226 billion) in suspicious payments from Russia, ex-Soviet states and elsewhere.
According to OCCRP (Organized Crime and Corruption Reporting Project), Danske Bank Estonia is already implicated in other money-laundering schemes, involving billions of dollars from Azerbaijan flowing through the branch, some of which ended up in the pockets of European politicians who praised the Baku regime, a chronic human rights abuser.
Another investigation, the Russian Laundromat, revealed that US $20–80 billion was moved out of Russia through a network of global banks, including Danske.
Danske Bank Estonia is already implicated in other money-laundering schemes, involving billions of dollars from Azerbaijan flowing through the branch.
This ultimatum was made public as Danish and Estonian regulators found on Tuesday they are being investigated by the European Union's own banking watchdog.
Laundry and run
The Danish bank is being investigated in Estonia, the US, Denmark, the UK, and France for handling billions of dollars that flowed through its Estonian branch on behalf of non-residents from Russia and other former Soviet states between 2007 and 2015.
One of the banks mentioned was the little-known Promsberbank, based near Moscow, that lost its license in 2015. Promsberbank collapsed in 2016 after it transpired that some three billion roubles had disappeared from its accounts.
One of Promsberbank's board members was Vladimir Putin's cousin, Igor Putin. It looks he was involved in the Russian Laundromat scheme.
The Danske Bank case focuses on money moved between 2007 and 2015. The questions about the supervision of the Danish bank were raised, prompting the EU's executive European Commission to ask the European Banking Authority (EBA) to investigate.

The EBA's investigation will take two months, and if it finds a breach of EU law, it can make recommendations to the two regulators to address failings.
Danske Bank is not alone
Swedish television said it had uncovered documents connecting the bank to suspicious transactions with Danske in Estonia.
And Swedbank defended its money laundering rules and controls.
Swedbank spokesman Gabriel Francke Rodau said that fighting money laundering was one of Swedbank's highest priorities.
"We are comfortable with the systems and processes we have to prevent and avert money laundering. When we get signals, we act," he said.
The Swedish TV (SVT)  said that transactions by 50 of Swedbank's clients should have raised red flags as they were companies with no visible operations, had unknown beneficial owners or were represented by suspected "goalkeepers", people who only provide a front for an organization.
"The investigation covers more than 1,000 of Swedbank's clients in high-risk countries who are known from the money laundering scandal in Danske Bank," SVT states on its website.
The bottom line
So, as we can see, criminals don't need bitcoin to launder money.
Traditional banks and fiat are good enough for that.
When unsure what's the right move, you can always trade Forex
Get the number #1 winning technical analysis ebook for trading Forex to your email.
Containing the full system rules and unique cash-making strategies. You'll be surprised to see what indicators are being used and what is the master tuning for successful trades. Including case-studies and images.