The cannabis industry is hotter than ever, cryptocurrencies got high
3 min read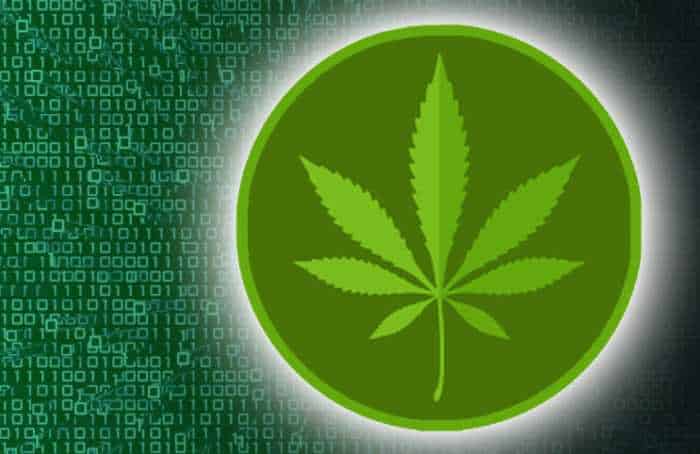 Crypto cannabis is very hot now. PotCoins are digital coins you can send via the internet, which allow cannabis enthusiasts to interact, transact, communicate and grow together.
Cannabis cryptocurrencies or weed coins are tokens by the marijuana industry. Pot is now completely legal in Canada and Uruguay, and several states in the United States. Consumption of marijuana for medical use is legal in some other states, and also in countries like Israel and the Czech Republic.
Crypto cannabis market
The cannabis market is one of the quickest growing markets but is held back in some countries by states laws that still consider it an illegal drug. That makes problems for the industry to raise money, which is where cannabis cryptocurrencies enter the scene. Weed coins intend to change the nature of the medium of payments for the legalized cannabis industry since traditional banking systems make obstructions for the business.
The booming marijuana industry and cryptocurrencies could present an investment opportunity.
There are several ways to invest in crypto cannabis and it becomes easier to buy legal weed with cryptocurrency. Hence, like any other investment, comes with its own risks. In case you are interested, here is the list of 10 weed coins in the market.



1. PotCoin (POT) – This decentralized crypto became the first of many cannabis cryptocurrencies in 2014. Since then PotCoin is the gold standard. POT's max supply is 420 million.PotCoin's market cap peaked at $90,097,520 on January 1, 2018. In June, PotCoin spiked again when basketball player Dennis Rodman wore a PotCoin.com t-shirt to the US-North Korea summit. PotCoin's valuation was up for 20% on that day. You can buy PotCoin on Bittrex, Changelly, PotcoinTrade, and PotWallet. With a market cap of well over $10 million, PotCoin is the highest valued weed cryptocurrency.



2. HempCoin (THC) – HempCoin (THC) isn't designed just for cannabis. THC coin is designed for the entire agriculture industry, from tobacco to cannabis and hemp, came into being to facilitate buying farming supplies. Today, you can trade THC on Bittrex and qTrade, it hit a record high market cap of almost $160 million in early 2018.HempCoin is expanding. By 2019, HempCoin will introduce HempPay, a payment platform for buying weed. HempPay will be an app, website and cryptocurrency credit card.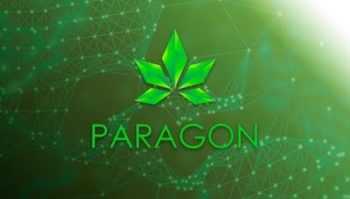 3. Paragon (PRG) – Paragon isn't for buying weed, it isn't like other cannabis cryptocurrencies. Paragon's PRG token is focused on helping weed businesses grow. Paragon developed ParagonCoin (PRG) in order to provide cannabis businesses to pay rent. What is it about? ParagonSpace is a brand-new cannabis coworking space in Los Angeles and PRG is the only currency that ParagonSpace accepts, whether you're buying coffee or renting an office.ParagonSpace hopes that their Ethereum-based cryptocurrency will work for business to business and business to customer interactions.ParagonCoin is still in its early days.  They're still building an all-encompassing cannabis business ecosystem with smart contracts, a coworking space, and cryptocurrency, all on the blockchain. Paragon's total supply is of 164,936,584.
More participants in the crypto cannabis market


4. CannabisCoin (CANN) – CannabisCoin is another cryptocurrency designed to making buying medical marijuana easier. It came into 2014 a few months after PotCoin was CannabisCoin. It is peer-to-peer open source currency and like PotCoin, was created to make transactions for medical marijuana dispensaries easier. Initially, it was very popular but it has generally failed to deliver much for investors. This cannabis crypto made waves back in 2014 when dispensaries sold 1 gram of cannabis for one CannabisCoin.The total supply of CannabisCoin is set at 91,859,176, with over 77 million currently in circulation. The currency has a market cap of $5.2 million.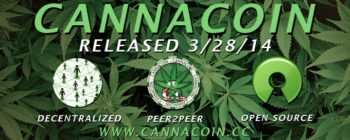 5. CannaCoin (CCN) – Cannacoin is a cannabis altcoin that runs on its own decentralized blockchain and has its own Cannacoin wallet. Forked off Litecoin, Cannacoin uses Proof of Stake-Velocity. Cannacoin is open-source and developers can use it to create other applications. For example, CannaPay a website committed to cannabis credit cards and goes through its own ICO is connected to Cannacoin's protocol. Cannasight, another Cannacoin project, provides developers to create a multiplicity of open-source applications. Cannacoin has been around since 2014, most of its projects are in early stages of development. CannaCoin has a market cap of $272,000. There's a circulating supply of 4.7 million CannaCoins.



6. DopeCoin (DOPE) – DopeCoin, was launched in 2014, was remodeled as DopeCoinGold in early 2017. DopeCoin aim is to give people a way to buy weed anonymously without paying transaction fees. Their consideration doesn't cover legal matters. They don't care if someone is getting weed from a licensed dispensary or an online black market. Merchants in both the U.S. and in Europe accept DopeCoin payments.DopeCoin also has its own cryptocurrency wallet. This dissenter cannabis cryptocurrency is capped at 200 million. 



7. Tokes (TKS) – This cannabis currency aims to move the entire weed supply chain and customer transactions away from cash. Unlike other cannabis cryptocurrencies which operate in a legal gray area, the Tokes platform follows anti-money laundering rules and Know Your Customer financial guidelines to detect money laundering. Tokes provides the security of a Financial Industry Regulatory Authority compliant financial institution. You can buy TKS, keep it in a Waves Wallet and spend it as currency at certain dispensaries. There is a supply of  50 million TKS. 



8. GanjaCoin (MRJA) – GanjaCoin is weed cryptocurrency for buying weed both from dispensaries and online. On GanjaCoin's website, you can buy CBD products and smoking accessories. GanjaCoin is a privately created cryptocurrency but is working on dispensary partnerships.GanjaCoin offers the comfort of virtual payment. For weed producers, cannabis cryptocurrency is even more favorable. With GanjaCoin, they pay low fees via blockchain.GanjaCoin is unique because it's the first one backed by feminized cannabis seeds. In the future, GanjaCoin will back each coin with a whole gram of weed. The benefit of using this model, in addition to offering a value guarantee, is that it keeps supply low. There will only ever be 42,000,000 GanjaCoins, which is lower than other cannabis cryptocurrencies. GanjaCoin is currently listed on MasternodeXchange and Stocks. Exchange and provides their own cryptocurrency wallet. 



9. Growers International (GRWI) – Growers International dates back to 2015. They wanted to meet the particular needs of weed producers. As a member of Growers International's decentralized platform, marijuana growers can chart seed-to-sale data and keep a record of their plants' genetic makeup. The immutability of the decentralized ledger lets growers prove a strain's authenticity. Their partners are already buying supplies using the GRWI token. Growers International plans on offering smart contracts for cannabis farmers, they can use their smart contracts to complete supply costs, electric, labor, etc. Growers International has a cryptocurrency wallet. GRWI is trading on Cryptopia and CCEX.



10. KushCoin (KUSH) – KushCoin is based on blockchain technology to the medical marijuana supply chain. This cannabis cryptocurrency seeks to connect the process of growing and selling weed, staying in compliance with federal, state and local laws. The point is to have different levels of the supply chain so, consumers to avoid high fees and inconvenience by paying with a cryptocurrency. In 2014, KushCoin started with the goal of addressing all these issues. Their plan was to create a KushCoin wallet, a seed bank for KushCoin users and a crypto credit card. According to Bitcoin Forum, someone hacked KushCoin. But the developer recently got back control.
There are also GreenMed (GRMD), Sativacoin (STV), Cannation (CNNC), Bongger (BGR), Marijuanacoin (MAR), BlazerCoin (BLAZR), Budbo (BUBO).

Bottom line: The most important aspect of starting your own cannabis-related business is actually the most important aspect of starting any kind of business: picking the angle you're most happy with.
Investing in a cannabis company comes with a number of risks that could negatively affect investment at any time. There remains a large amount of uncertainty in this emerging sector, especially as laws and business models continue to evolve.
Some investors may see others flocking toward an emerging sector and can be compelled to follow out of fear of missing out on an opportunity.
However, behavioral insights shed light into the way that people make decisions about money and has shown that investors who follow other investors' behavior are more likely to invest in speculative bubbles that could burst. If that happens, investors could stand to lose some or all of their investment. But isn't every investment potentially risky?
The risks in crypto cannabis
Many cannabis companies are promising investors the opportunity to capitalize on the potential for considerable future growth. A number of companies are looking to expand.
The cannabis industry is hotter than ever, with new deals announced almost every day, and merger and acquisition activity at an all-time high.
As per Viridian Capital Advisors estimates, investments in the marijuana industry reached $6.6 billion in the first 10 months of 2018. According to New Frontier Data, sales are expected to surpass $9.5 billion in 2018, some forecasts say to $12 billion.
Risk Disclosure (read carefully!)
When unsure what's the right move, you can always trade Forex
Get the number #1 winning technical analysis ebook for trading Forex to your email.
Containing the full system rules and unique cash-making strategies. You'll be surprised to see what indicators are being used and what is the master tuning for successful trades. Including case-studies and images.