3 min read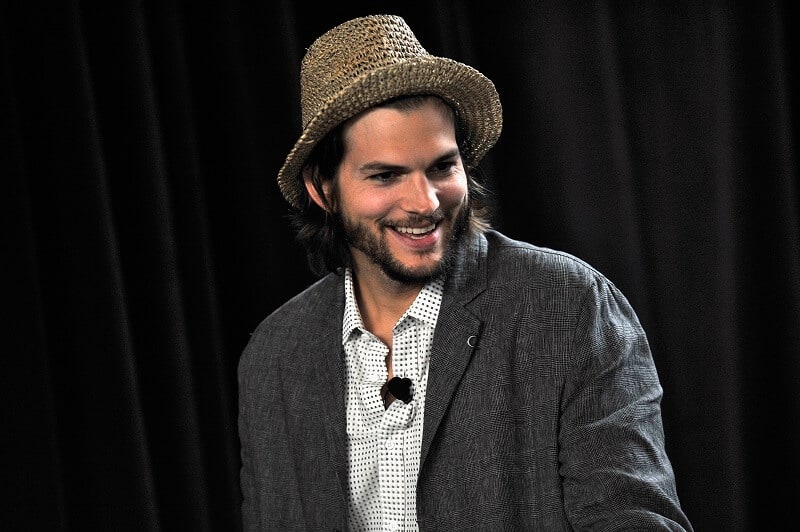 Ashton Kutcher is one of the most popular actors of the 21st century.
Everyone knows his role as Michael Kelso on the well-known sitcom That 70s Show. But in real life, Kutcher isn't even like Kelso. This actor and model is at the same time, a very successful investor.
Ashton Kutcher is an investor too.
He builds a financial portfolio worth more than his acting career has yielded to him.
Ashton Kutcher's current net worth is approximately $200 million. According to contracts available, about $25 – $30 million he was able to earn from his acting. The rest of his wealth comes from tech investments. 
Ashton Kutcher's earnings from movies & TV
Ashton Kutcher has surely earned a lot of money from his acting.  But the majority of his income doesn't come from that. Unfortunately, we have some information available, but most of it is private.  Okay, we know, for instance, Kutcher had a role in the movie Valentine's Day that earned $110.4 million.
The movie Dozen earned $136.6 million, No Strings Attached and Killers earned $70.6 million and $47.0 million earned at the box office.
There is a lot of chance that Kutcher took a big part of the earning. Also, he was paid $800.000 per episode in the sitcom Two and a Half Men. And so that and so long. The information about how much an actor earned for a film or television role is private for many reasons. Even the information is made public, it is still difficult to tell precisely how much was paid. Let's say that from the total net worth of Ashton Kutcher, around $30 million comes from television and movie roles.
Ashton Kutcher as an investor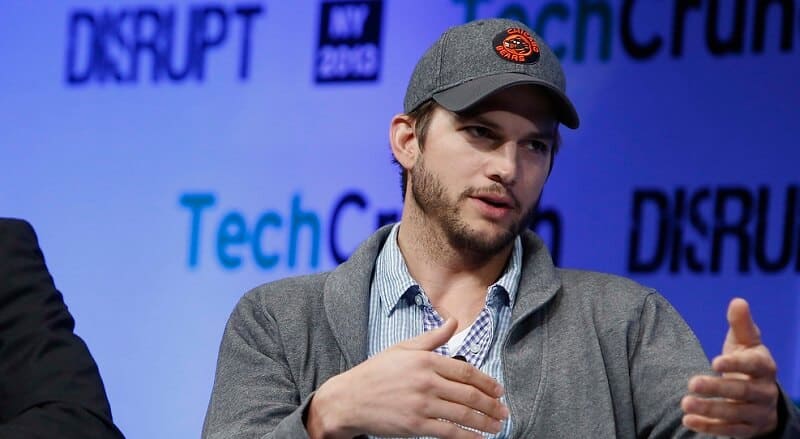 This guy is fairly unusual in the acting society. He has made clever investments and brought the attention of the investment community. Ashton Kutcher investor is very interested in science and technology. In the first place, the high-tech industry is very interesting to him
One of his investments had a great influence on rideshare. Yes, you are right. Kutcher with his parents invested $500.000 in Uber on its beginning. Today, that $500,000 investment is worth $50 million.
Kutcher, with Guy Oseary and Ron Burkle, founded a company named A-Grade investments. They invested $30 million and turn it into more than $250 million. According to Kutcher, he and his two other buddies like to invest in tech companies that show promise. 
Just to mention a few, they already have invested in companies like Uber, Spotify, Airbnb, Muse, Soundcloud. 
The interesting thing about Ashton Kutcher is that he is using Uber's service. Practical? Marketing? Well, everything is possible but the truth is that he made a smart investment.
A-Grade investments own some other companies too. We will point several: Nest, Gyft, Katango, GroupMe, Bufferbox, Summly, Socialcam,  Interaxon, SmartThings. The fact is that A-Grade, owned by Ashton Kutcher, Guy Oseary and Ron Burkle, has approximately 100 various important investments.
Kutcher is still a young investor but he has a lot of years ahead to continue his investing. 
He has also co-founded the investing tool Acorns that is connected to PayPal. The main benefit is that connection enables people to transfer their money once a month into the Acorns portfolio. Acorns portfolio further provides the software which buys investments shared with other investors. Why this is a benefit? Using this tool people can build a portfolio with very little money.
The  Net Worth of Ashton Kutcher
Ashton Kutcher's net worth is about $200 million today.  His portfolio is something that even more experienced and an older investor could boast. Also, with his wife, Kutcher is dedicated to charity.
We can admire him for his acting, but the true admiration comes for his sense of business. Respect!

HERE you can find his advice about investing.
When unsure what's the right move, you can always trade Forex
Get the number #1 winning technical analysis ebook for trading Forex to your email.
Containing the full system rules and unique cash-making strategies. You'll be surprised to see what indicators are being used and what is the master tuning for successful trades. Including case-studies and images.