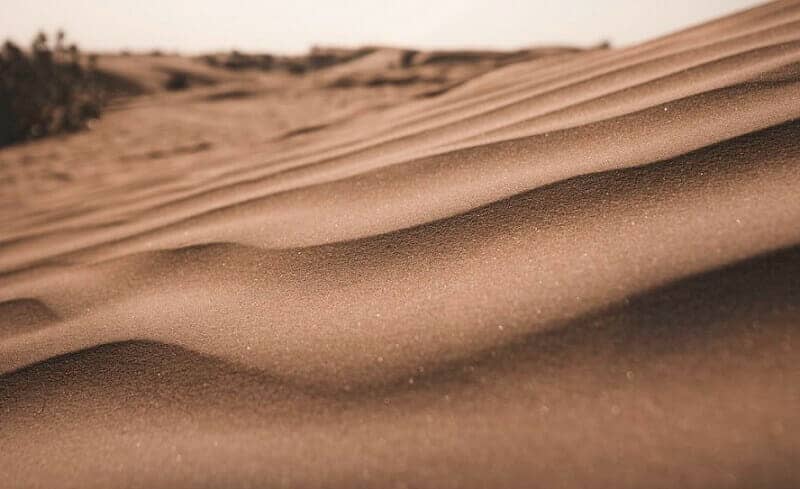 by Gorica Gligorijevic
Saudi Arabia announced on Sunday that it had approved plans for Saudi Aramco to go public
This I.P.O. could be the biggest ever, but does it fall short of Saudi Arabia's goals.
Saudi Arabia announced on Sunday that it had approved plans for Saudi Aramco to go public. This is one of the world's most gainful company is close to its long-wanted goal: to become a publicly-traded company. The Saudi Capital Market Authority said that Aramco intended to sell an undefined percentage of its shares. Trading could easily start next month. 
Bankers on the event have reported the Saudi government that investors will probably value the company at between $1.6 trillion to $1.8 trillion.
Saudi Arabia has to compromise on valuation and said it is ready to accept less than the $2 trillion, the amount that Crown Prince Mohammed bin Salman has said the oil giant is worth. According to media reports, the valuation could easily be around $1,5 trillion.
The zeal to take a lower valuation shows the prince has confidence in his judgment and that he is sure of $2 trillion estimates. This IPO is a central part of the Vision 2020 plan to modernize the Saudi economy. This is a very competitive plan and we can recognize the plan to surpass the $25 billion by Alibaba Group Holding Ltd. in 2015.
Aramco is examining increasing next year's dividend by an additional $5 billion to $80 billion to get more investors. 
Saudi Arabia's most prosperous families are supporting demand for IPO, but bankers are still attempting to approach to international investors. With that purpose, they have invited money managers in London for a series of meetings next week. An increase in the dividend will support that effort.  Aramco's dividends are still below that paid by oil giants like Royal Dutch Shell Plc and Exxon Mobil Corp.
More about Saudi Aramco privatization
The partial privatization of Aramco will be the biggest shift to the Saudi oil industry since the company was nationalized in the 1970s. Saudi Aramco pumps 10% of the world's oil from the fields under the Saudi deserts. It is Saudi's most profitable company globally and the spine of the country's financial and social security. 
Taking a main position in the deal has been one of the biggest contests for global banks. More than 20 banks are working on this deal, with the leading roles have Citigroup Inc., Goldman Sachs Group Inc., and JPMorgan Chase & Co.
The way to today's resolution hasn't been so nice. The investors refused the Prince Mohammed's $2 trillion valuations, the initial plan to list Aramco in New York or London was discarded in favor of a Riyadh flotation only.
Aramco will be faced with the global movement against climate change that's targeted the world's largest oil and gas companies. Since the demand for oil is rising all this century Saudi Aramco has to meet that because using oil will peak in the next few decades despite rising electro-cars.
Saudi Aramco could be listed next month
This means the globe's most valuable company will be traded on the Saudi bourse only. The exchange relaxed a 49% limit for foreign strategic investors in shares of listed companies for foreign investors a few years ago. Saudi Arabia has launched a lot of reforms in the past several years to make it's stock market attractive to foreign investors.
Saudi Aramco's dividends
In an effort to make the stock more winning, Aramco wants to pay $75 billion in dividends next year. That would provide investors a yield of 3.75% but only in case if the company meets its goal of a $2 trillion valuation. To be honest, it is a nice yield but still lower than the other big oil companies are paying.
Saudi Aramco is moving forward with an IPO and that could break records and provide investors the opportunity to hold a part of this the most profitable company in the world.
But the Capital Market Authority of Saudi Arabia only said today that it has approved an application to list shares in Saudi Aramco and not say when the IPO would take place or give details on its size. Al-Arabiya, the Saudi news channel, said on Sunday that Aramco would release the prospectus for its listing on 10 November.
Aramco has large oil reserves and huge daily production. Opinions on how much the flotation will grow are broadly different. Even if it is no higher than $1.5 trillion selling 1% of the company would bring $15 billion. Hence, selling 2% could make $30 billion, surpassing the record $25 billion IPO by Alibaba (BABA) in 2015.

Aramco is supposed to sell 5% of the company on two exchanges. An initial listing of 2% on the Tadawul Saudi bourse next month and a 3% listing on some international exchange, that is not selected yet.
Bottom line
By doing so (getting the IPO), does Saudi Arabia show its hopes and, moreover, the interests that no one will find a replacement for oil?
What if this IPO brings Saudi Arabia to among the richest countries in the world, right along with the US and China? Some people are already worried about that.
The time will tell who was right.
When unsure what's the right move, you can always trade Forex
Get the number #1 winning technical analysis ebook for trading Forex to your email.
Containing the full system rules and unique cash-making strategies. You'll be surprised to see what indicators are being used and what is the master tuning for successful trades. Including case-studies and images.