3 min read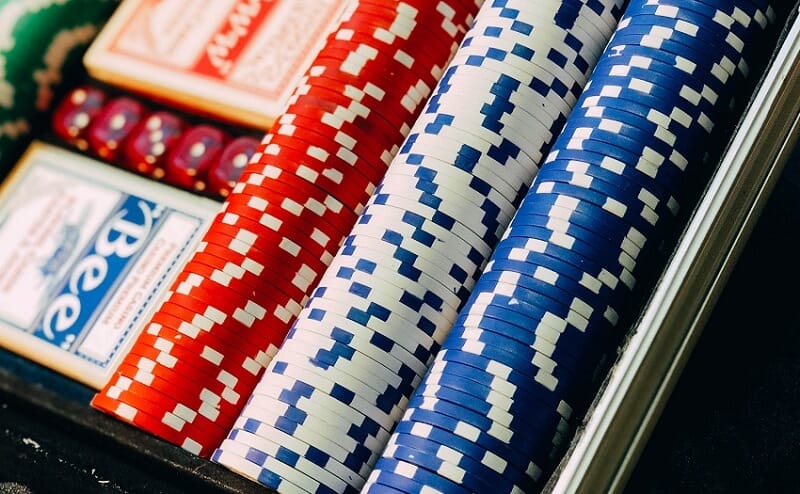 These top-quality stocks lead their industries, and they've been good to investors over the long run.
We know, you are wondering how to choose the best stock for you. There are a billion stocks out there and it is difficult to find the right one. So, it is time to say something about blue-chips stocks.
Many investors would advise you to choose the leading company in its industry. So, the biggest companies with long track records of performances are blue-chips stocks. 
And you are wondering which they are? Let's take a closer look at some.
The companies we would like to recommend to your attention are among the biggest in the world. They already have a high market cap but they plan to grow more. 
The famous Apple has had a huge impact on purchases electronics and new technology in modern history. The first Mac users, those from the 90s, still use this Macs. The modern ones, of course, but Mac. That is loyalty. But Apple built consumers' confidence with diligence. After first Macs, it made a revolution with the iPod, iPhone and Apple Watch were on the scene. And it is still one of the biggest companies in the world. That is a blue-chip company.
You may ask how it is a great possibility without new products in recent years. Yes, that is true, Apple has started to look more like an old guy in the new era. The added catch is that Apple has yielded huge amounts to shareholders during the past several years. So, you may ask why they didn't reinvest it? So many investors are asking that almost every day.
Traders-Paradise wouldn't bet that they don't have. I just think they are watching and preparing something revolutionary. Recently, they said they are not a high-tech company anymore. Don't worry about that, it is due to some taxes and regulations. But it looks like everything is okay now. Their focus is on Apple TV+ service to take part in the video-streaming industry. And beat the rivals. There is still a lot of work but definitely, Apple is worth being in your plan as a top blue-chip company.
It is one of the most successful blue-chip stocks in history with legendary Warren Buffett. He is still in the head of this company.
Berkshire Hathaway has a large portfolio of  100-percent-owned companies and publicly traded stocks. Where are the blue-chip stocks out there? Berkshire's top holdings are Apple and JPMorgan Chase. There is GEICO, also, and railroad giant BNSF, altogether with the Dairy Queen restaurant chain. Its share price is very high, they are traded currently a bit above $300,000. Truly Class A stocks. They have one of the best track record performance over a long long time. This conglomerate isn't a member of Dow. But you don't have to be a genius to understand why Berkshire Hathaway is a top blue-chip stock.
The other company from the conglomerate.
JPMorgan Chase is an important player in the U.S. banking industry.

But you have to know something. JPMorgan Chase was so close to slipping the edge during the 2008-2009 financial crisis. The bank performed a significant role in supporting the financial system through its buying of Bear Stearns and Washington Mutual and ended up on financial support from the federal government. It took time for the bank to grow from a difficult period.
Today JPMorgan is recovered completely. This bank is stronger than ever. High returns on net tangible equity provide it a valuable advantage in an atmosphere of low-interest rates. And it is capable to gain on chances to grow in main fields on its business divisions. Investors can be safer than ever with this top blue-chip stock and rank that JPMorgan Chase owns.
We were thinking should we add Facebook among the top blue-chip stocks.  Facebook exists a bit more than 15 years and is a publicly-traded since 2012. But it is the pioneer of social media and it became a giant.
Moreover, Facebook still has a lot of ways in which it can develop. Its Instagram app is strong followed among youngsters. But, the company still didn't generate large revenue from WhatsApp or from Oculus. One is for sure, the future could make those parts much more important to Facebook's overall returns. Facebook is the clear leader in the social media field.
Little after its IPO, Facebook's stock experienced huge declines. It didn't take too long and Facebook's stock price rose. The company successfully turn its PC-focused platform to mobile devices and showed the ability to keep up with the times. So, profitability is out the question. So, it is a top blue-chip stock.
The credit card giant originally had the name BankAmericard, formed by Bank of America. In the 1970s, the company changed its name to Visa. A long time before its IPO, it was a private corporation. In 2008, Visa finally became a publicly-traded company.  
Visa is a blue-chip stock because of its leading position in the credit and debit card industry. With billions of cards issued, Visa exists all over the world. Moreover, Visa pioneered in electronic payments. Visa is producing huge profits.
The competition has risen, and that's forced Visa to be careful in its territory and been successful. Visa aims to maintain its status by making it easier for clients to use mobile devices to transfer money more efficiently.  Taking all this into consideration, Visa should be a top blue-chip stock in the payments industry for a long time.
When unsure what's the right move, you can always trade Forex
Get the number #1 winning technical analysis ebook for trading Forex to your email.
Containing the full system rules and unique cash-making strategies. You'll be surprised to see what indicators are being used and what is the master tuning for successful trades. Including case-studies and images.