3 min read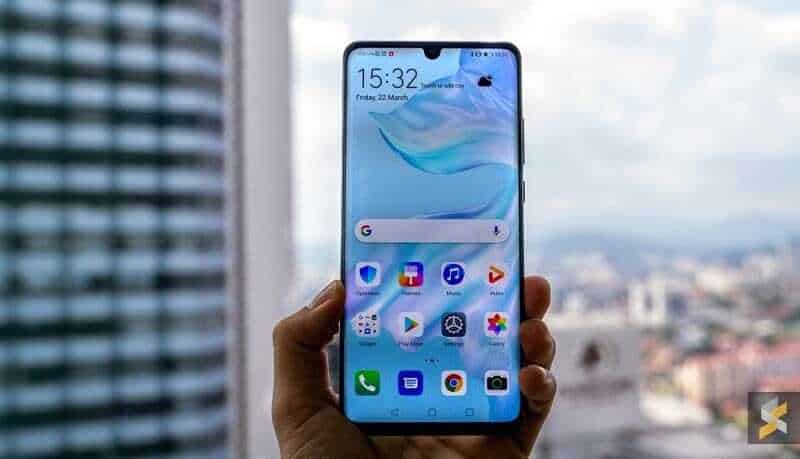 Huawei is banned. Last week the global markets dropped as trade pressures promptly increased between the U.S. and China.
There is an expectation that the trade communications between the US and China will be settled positively. But putting on the blacklist Huawei by the US could indicate even extra market volatility advance.
Wall Street shares have closed lower.
The Dow Jones Industrial Average fell 0.33% to 25,679.76, the S&P 500 lost 0.68% to 2,840.09 and the Nasdaq Composite dropped 1.46% to 7,702.38.
Thanks to Huawei ban, the tech stocks dropping, beginning another week of losses.
Broadcom and Qualcomm, which gets at least half their income from China, stocks dropped Monday. They are big Huawei's suppliers.
The same was with  Micron Technology and Xilinx.
The U.S. choice to ban technology sales to Huawei caused the tech companies stock losses. Investors are disturbed the move against Huawei could decrease selling for companies, particularly chipmakers. Their income is extremely attached to China.
Amazon, Nike, and Starbucks are hit too. Their stocks dropped yesterday.
But T-Mobile and Sprint are between the few businesses to make profits. Those two companies are expecting the merger worth $26,5 billion.
The investors moved to less-risky holdings.
For example, utilities and energy are the sectors where you can see gains.
It is so natural because the investors typically in circumstances like this, want to invest their money into the safer field.
Chipmakers have sunk because of U.S. ban on technology sales to Huawei.

The U.S. government states that Chinese suppliers, meaning Huawei and its rival, ZTE Corp., are an espionage peril.
The reason behind is they are indebted to China's ruling Communist Party.
And Google bans Huawei phones, strengthening U.S. consumers' dependence on Apple and Samsung.
But what will happen with users?
Google confirmed that it had canceled Huawei's Android license, as Reuters reported. Huawei devices 002502, +2.20%  will only be able to use an open-source version of the Android platform.
Access to Google services such as Gmail and YouTube and Google Play app store for third-party apps are restricting.
Google did this to comply with a Trump administration policy.
Trump's administration policy requires federal-government approval for all purchases made by Huawei.
Also for affiliated businesses of U.S.-made microchips, software, and other parts.
Government officials became suspicious of Huawei. They worry that the Chinese government could use the phones to spy on US citizens.
"For users of our services, Google Play and the security protections from Google Play Protect will continue to function on existing Huawei devices," said a Google spokesperson.
But the U.S.users could stay with fewer smartphone options.
Apple and Samsung rule the smartphone market in the U.S. The two companies control approximately 80% of the mobile market, according to data from GlobalStats.
Huawei tried to break the U.S. market. According to GlobalStats, the company's market share in the US is less than 1%. And Huawei had retreated from the U.S. market in expectation of a confrontation with the US government.
For example, Huawei doesn't sell its leading Mate 20 models directly in the U.S., but the phones are accessible from third-party retailers.
Market will recover
Despite the new blast of market volatility,  Edward Yardeni marks a return to all-time highs this year.
He believes U.S. multinational companies, which are endangered to the trade war, will eventually provide the market increase.
"I think it moves higher partly because there's a recognition that even companies that do business with China are going to find ways to deal with this escalating trade tension like moving some of their supply chains to other countries," said the Yardeni Research president Friday for CNBC.
The last UPDATE Huawei is Riding Again in the US market
When unsure what's the right move, you can always trade Forex
Get the number #1 winning technical analysis ebook for trading Forex to your email.
Containing the full system rules and unique cash-making strategies. You'll be surprised to see what indicators are being used and what is the master tuning for successful trades. Including case-studies and images.